How to bring your product launches to new heights
APPLE SHOWS US HOW IT'S DONE WITH THE iPHONE 5 It may be apple season (with a small "a") in many parts of the Northern Hemisphere, but gl...
14 Jul 2023
5769 Views
How to launch a product — Apple Shows Us How It's Done With The iPHONE 5
Many companies are wondering how to launch a product. It may be apple season (with a small "a") in many parts of the Northern Hemisphere, but globally it's Apple season (with a capital "A"). That's because today Apple will announce the new iPhone 5 in advance of its launch. And like every other Apple launch in recent memory, there will be a flood of pre-orders and lines of eager consumers outside Apple stores as soon as it goes on sale. Why is that? Because unlike most companies, Apple actually launches its products.
How about your company, do you really launch your products like a rocket, or do you release them like a butterfly? How to launch a new product? When it comes to new product introductions, many sales-centric organizations still focus on simply getting the news out to customers once the product is available. A few companies, like Apple, attend to the greater opportunity a new product launch presents to lift not only the new product brand but the company as a whole.
Releasing a product is pretty basic. You put it on sale and explain features and benefits to potential buyers in the hope that they will approve and buy. Maybe you have a sales force that can twist some arms. Perhaps you create a sales aid and some ads. Sales start slow and gain momentum over time with the ongoing sales push. Many brand managers refer to this lackadaisical activity as a "launch". I'd call it a "release". The two terms are not synonymous. Here's why.
A true launch is characterized by a catapulting effect that defies gravity in markets and rockets sales to a sustainable altitude. It comes by concentrating energy systematically to maximize the potential that lies within each product across its entire lifespan. That means working with all four Ps to create an explosive combination of product, price, place, and promotion. It steepens the sales curve at the introduction of a product on the market. It helps ensure the product does not fall short of its potential sales level. And near the end of the life cycle, it eases the angle of descent. In a true launch, demand is methodically generated before launch.
With a release, sales drive demand. Marketing activities are initiated on or near the release date. A release focuses on sales tactics to combat the gravity of the market. A launch is just the opposite. When a product is really launched, demand drives sales. A launch monitors and fuels demand as needed to help elevate sales and maintain altitude far in advance of the launch date. By the time launch arrives, demand is already high and sales take off to close the gap.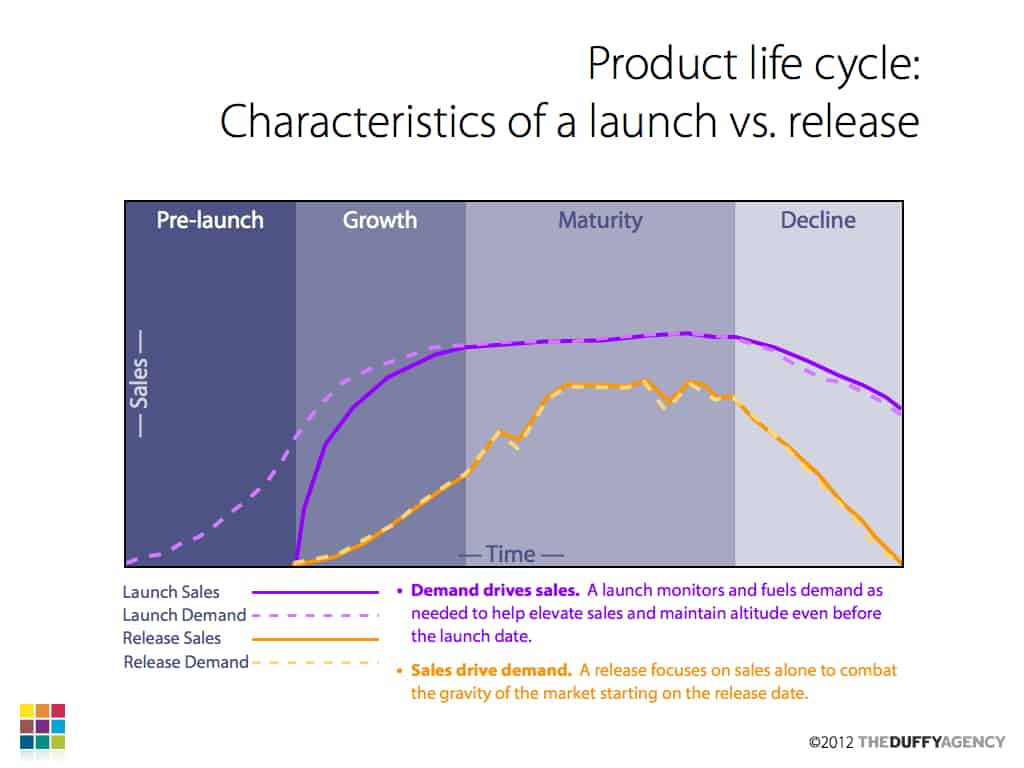 How to launch a new product like Apple?
Not sure how to launch a product? See how Apple does it. We're experiencing this right now with the launch of the new iPhone 5, as we have with the launch of most Apple products over the last decade. It's not just the product or the price or place or the promotion that is causing the sensation. But it is the skillful way in which all four of these elements are orchestrated in the launch strategy that makes the offer seamless and irresistible. By investing in building brand equity before the launch, Apple doesn't start from a position of consumer inertia. They do the heavy lifting in advance of launch date, which makes take off seem so effortless. In fact, they make it look so easy we forget it's marketing and simply accept it as a law of nature: Apple products sell. But this phenomenon is not unique to Apple. It's available to any marketer, whether you are selling pharmaceuticals or farm equipment. The key is early planning, especially when online networking (a.k.a. social media) is part of your launch strategy.
There will be ads for the iPhone 5 that will help expand their market, but I reckon they would still have pretty impressive sales without a single ad. Another reason to love Apple. Another reason for marketers to be taking notes this Apple season.
You might also want to check out Apple: Brand equity in action and 5 Things every marketer can learn from Apple.
Like this post? You'll find more marketing insights in my new book: International Brand Strategy: A guide to achieving global brand growth, now available from booksellers globally. Order your copy here.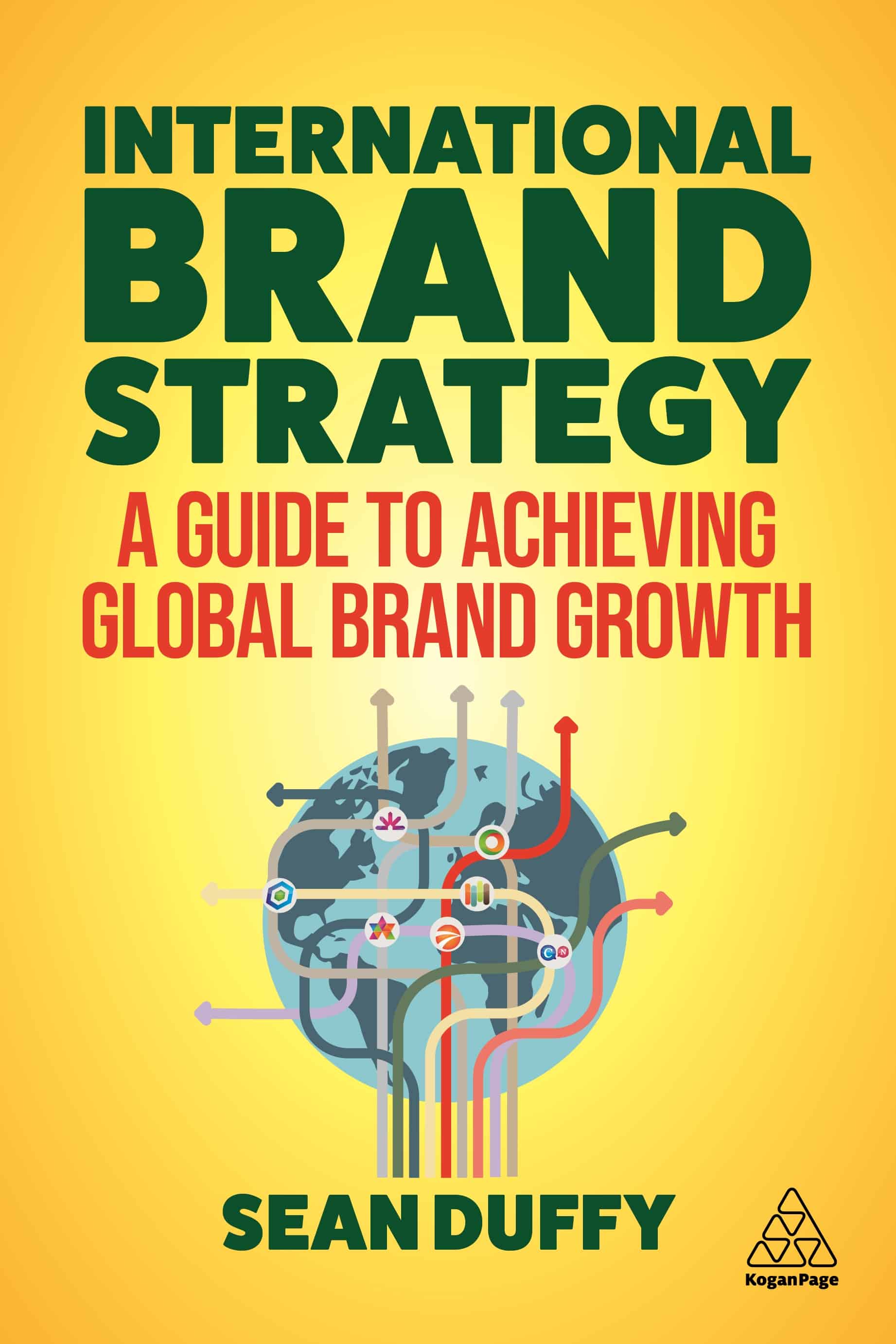 Order Your Copy
Speaker, consultant & founder of Duffy Agency, the flipped digital agency that provides accelerated growth to aspiring international brands.