"This is the second brand I've grown with Duffy's Moso approach. I like that we see immediate short-term results as we work on our longer term objectives."

Martyn Eales, CEO, MadCrew
Stockholm — Client Since 2005

"Duffy Agency excelled as our outsourced marketing department leading up to our acquisition. That allowed my team and I to focus on clients and product innovation. A great solution all around."


Marcus Nyman, CEO, Cloudfinder
Malmö, Sweden — Client since 2013

"We're Moso alumni. Cavidi set 3-year growth objectives with Duffy Agency and following the Moso program arrived at our goal in just under two years. It works."

John Reisky, CEO, Cavidi
Uppsala, Sweden — Client since 2001

"Moso's strategic consulting phases showed us growth opportunities we hadn't considered. Just as important, Duffy Agency charted a clear path to achieve them."

Richard Horowitz, Partner, Morrison Hotel Gallery
Los Angeles — Client since 2014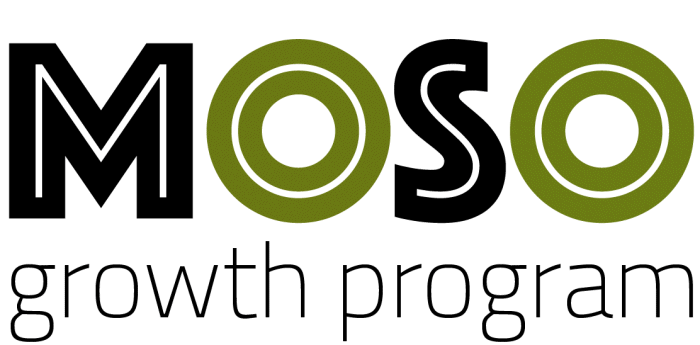 Moso bamboo is not only one of the world's fastest growing plants, it's also among the strongest. That, in essence, is the goal of the program. Our core service offer is designed to help a company achieve rapid business growth, typically within a three-year time frame.
People
The project is run by a multidisciplinary core team consisting of a senior marketing strategist, digital marketing analyst, researcher, project leader, and project coordinator. This team is supplemented with specialists in:
SEO
Pricing Strategy
Online Advertising
Content Marketing
Social Media Marketing
Omni-channel Marketing
Pricing
This is a 4-phase project. The objective is to reach ambitious mid-term growth objectives in the most cost/time effective manner possible.
Phases I & II / Strategic Consulting: Fixed-price based on the size of the current business
Phase III / Digital Creative: Cost plus 5%
Phase IV / Online Management: Cost plus performance-based fee
Several payment options are available. Contact us to discuss options for your company.
Phase I: Triage & Growth Assessment
We start with Triage to identify critical areas where we can increase performance immediately while the larger program is being put in place. Our Growth Assessment then defines the market opportunities and threats as well as the company's strengths and weaknesses. This is presented in a one-day workshop where the following topics are discussed and finalized:
6-month Triage Plan
Market Analysis
Gap & SWOT Analysis
Comparative Online Marketing Assessment & Recommendation
Marketing Mix Analysis & Recommendation
Brand Strategy Assessment
Phase II: Growth Strategy
During Phase II, our research and strategy work from the previous phase is drawn upon to define concrete growth objectives for the business. Duffy Agency then sets those objectives into a timeline with milestones and metrics to measure progress along the way. Results are presented in a one-day workshop where the following deliverables are discussed and refined:
Three-year Roadmap & Milestones
12-Month Marketing Plan
Digital Strategy
Website Proposal
SEO Strategy
Search & Social Advertising Plan
Metrics & Reporting Plan
Implementation Action Plan
Phase III: Implementation
Phase III is where we start building. This typically involves Duffy Agency updating the brand's web presence. The aim is to create a unified digital presence where every digital asset is working off the same strategy and drawing on its strengths to achieve the brand's growth objectives. This usually takes around 12 weeks, depending on the extent of work required, such as:
New Website / Web Shop
Marketing Automation
Profiles on Social Sites
Content Marketing Strategy
Online Networking (Social Media) Strategy
Digital Asset Plans & Play Books
Content Creation
Phase IV: Value Creation
A brilliant strategy and web presence is only half the battle. Results come from how online assets are managed day-to-day and integrated with off-line activities. During Phase IV, Duffy Agency provides a range of brand-management talent to start growing your business. Our performance-based management fee ensures that we're as motivated to succeed as you are.
Competitive Intelligence
Buyer/Market Insights
Brand Story Telling
Content Marketing Programs
Trade Show & Event Strategy
E-Commerce Management
Lead Nurturing
Search & Social Advertising
Social Media Programs
SEO Management