Apple: Brand equity in action
Busy business people are quick to relegate things they don't regard as important to the "soft issues" bucket. I've seen everything from pr...
13 Jun 2022
32275 Views
Busy business people are quick to relegate things they don't regard as important to the "soft issues" bucket. I've seen everything from product design to consumer perception to brand strategy in that bucket. But anyone who thinks investing in brand equity is a soft issue should take a close look at Apple, and it's brand equity. The company just unveiled a bevy of new products at the 2012 Worldwide Developers Conference, including a new laptop that starts at a price $2,199.
The new products are interesting. But I'm even more intrigued by consumers' reactions to the news from WWDC 2012. Both the smitten and the cynic provide us with a living, breathing example of brand equity in action.
All you should know about Apple's brand equity
CNET's Eric Mack collected reactions from around the Twittersphere. Many acknowledged the high price of Apple's products but didn't gripe about it. It reflects a level of acceptance as if to say "Of course, they are more expensive, they're Apple."
"Siri, which non-essential organs can I sell to fund the purchase of this new MacBook Pro?" from @nickchester.
And, of course, there were those who argue that Apple products are overpriced since they can pick up tech with the same specs for far less from the likes of Dell, HP or Acer.
"It's amusing seeing the info coming out of WWDC and being like: my Dell laptop's more powerful than that and I only paid $750," tweeted @genghisdani.
Brand Channel quotes Steve Weinstein who is dismayed "That people are treating every word Apple says like they were God reading the Ten Commandments." In an effort to curb the enthusiasm of Apple devotees, Steve interjects with a sobering dose of hard facts:
"I can get an HP Envy 15 with the same specifications (minus the Retina display but has 1920 x 1080 anti-glare) for $1909. You could even subtract $100 if you go with Windows 7 Home Premium."
What is the secret behind Apple's brand equity?
These observations are all probably correct. Other brands can match the "hard" tech specs of Apple's laptop at a much lower price. Yet there will be no shortage of fully informed consumers who will, nonetheless, eagerly shell out 15% more for a Mac (or almost 300% more if @genghisdani is correct).
Obviously, the value of a Mac transcends the specs of the processor, hard disk, and screen. In the case of Apple, like any successful brand, the whole is far greater than the sum of the parts. What makes up the difference is the value conferred on the hardware by the Apple brand itself.
Some of this may be the "cool-aid" effect of the brand aura, things like brand affinity and status. But there are other, more tangible reasons that motivate consumers to accept Apple's premium price. Most notable are product design, reliability, overall ease of use, common-sense functionality, and compatibility with other devices like the iPhone and iPad that Apple has introduced. These factors are also relatively "soft" compared to processor speed and RAM configuration, but these customer-centric brand attributes are consistently baked into every product the company develops and make for Apple's brand equity.
Apple's prices are not too high. They are just right. Every time critics point out how much cheaper other brands are, they help reinforce, well, how much cheaper other brands are. At the same time, they contribute to Apple's leadership position as a premium brand.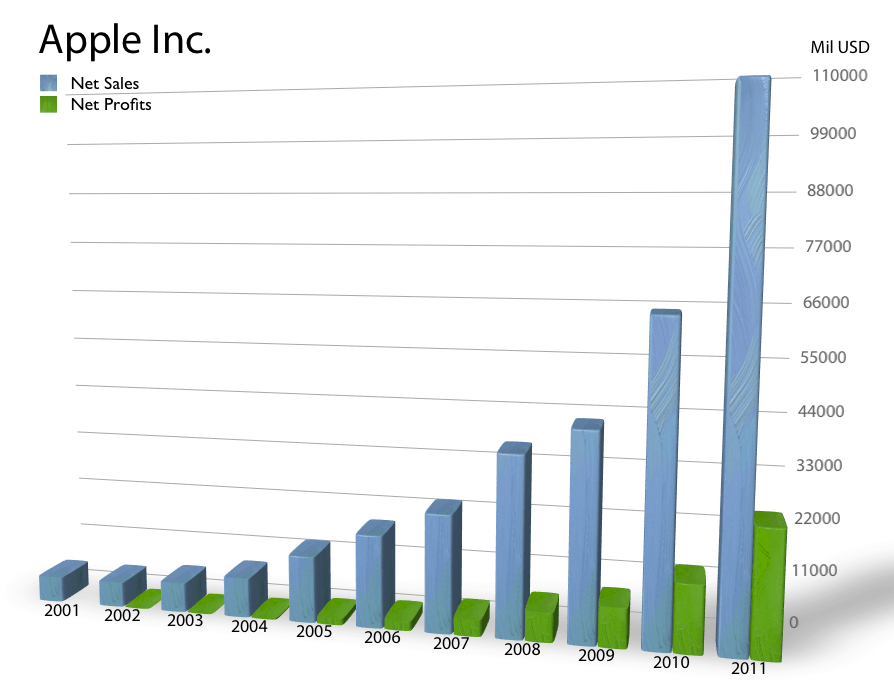 How to build brand equity like Apple?
I've noticed that when a brand reaches a certain level of success, marketers tend to dismiss it (as in: "Well that's just Apple. We're not Apple."). But Apple operates under the same laws of brand physics that your brand operates under. And, in that context, it's worth noting that just ten years ago Apple had losses of $25 million on net sales of $5B with -33% revenue growth. Proportionally, your brand is probably performing better than that today. Ten years later, despite every manner of global financial upheaval, Apple has twenty times the sales ($108B), tripled its revenue growth (+66%), and resurrected its operating profit margin from 0 to 24%. (Source: Wikipedia: History of Apple Inc.)
In Apple's case, soft issues would seem to be yielding hard cash. For many brand managers, it may be worth looking in your "soft issues" bucket to see if there is anything in there that could be used to build brand equity and profits. If Apple can do it, so can you — really.
Check out also what are the major growth strategies.
Like this post? You'll find more marketing insights in my new book: International Brand Strategy: A guide to achieving global brand growth, now available from booksellers globally. Order your copy here.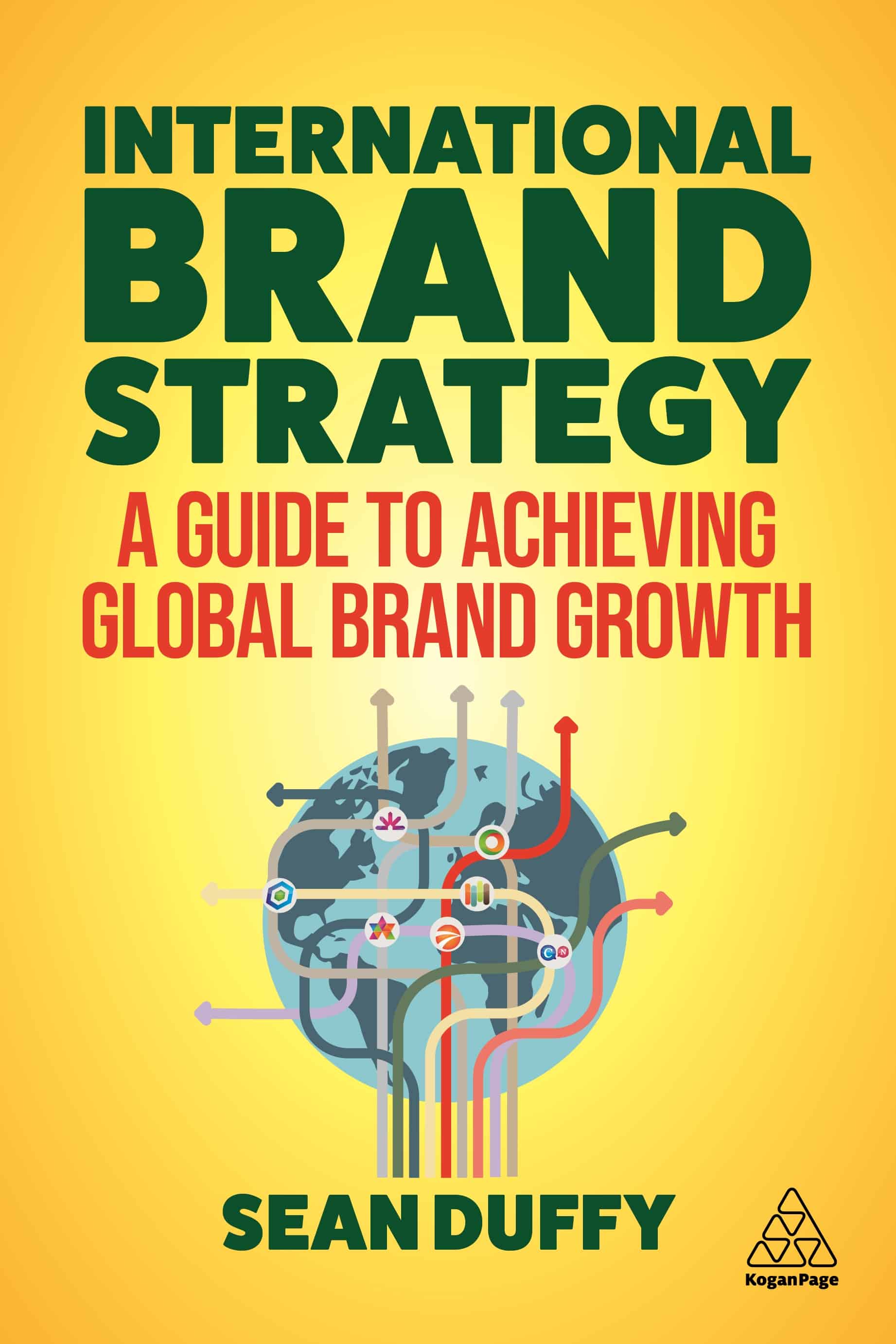 Order Your Copy
Speaker, consultant & founder of Duffy Agency, the flipped digital agency that provides accelerated growth to aspiring international brands.