5 tips for taking your brand abroad
What are the opportunities and challenges facing brands who wish to market themselves internationally? This was the focus of "Amerikadagen."...
7 Apr 2023
11945 Views
What are the opportunities and challenges facing brands who wish to market themselves internationally? This was the focus of "Amerikadagen," a recent event sponsored by the Swedish-American Chamber of Commerce. I was thrilled to share the stage with some of the sharpest thinkers in international marketing and brand development, and thought I'd share a few of their insights with you.
How to expand a brand abroad and market internationally?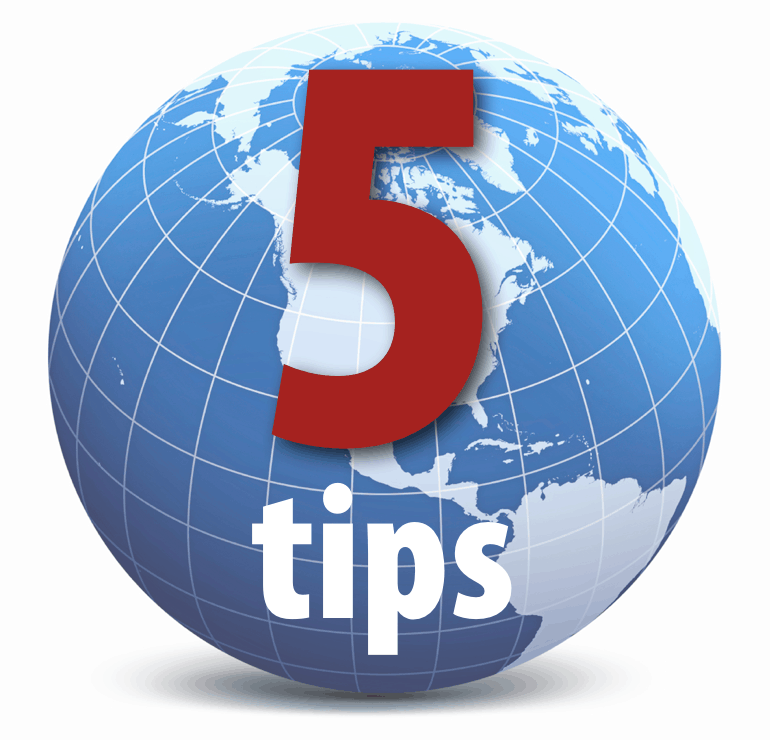 The event began with opening remarks from Ambassadors Mark Brzezinski and Jonas Hafström discussing the implications of the Transatlantic Trade & Investment Partnership (TTIP). More on that here. Subsequent speakers explored strategic and tactical approaches to expanding brands internationally.
1. The SME Opportunity Abroad
Rasmus Goksor highlighted the opportunities for small and medium enterprises (SMEs) today. He addressed risk reduction and how the internet has made it possible for small companies to test the waters in new markets online before committing, thus allowing SMEs to expand with proven demand. He should know, in addition to being Chairman of SACC New England, the Sweden native is also co-founder of his own SME abroad: Bison, a Boston-based financial firm serving private-equity markets. 
Doing business on a global scale used to be the exclusive domain of huge companies that, after decades of steady growth, had amassed the proper scale to address an international market. Then came the internet and overnight delivery, dramatically reducing interaction costs, communication barriers, and the need for distribution infrastructure. 
As a result, many new companies today are born global. In that sense, the time has never been better to start a global business. But being able to communicate, interact and distribute is still not the same as being able to compete, convince, and sell globally. That still takes international strategic marketing, which is an area where even the sharpest small companies often fall flat.
2. The SME Challenge Abroad
As Peter Drucker once said, "The business enterprise has two – and only two – basic functions: marketing and innovation. Marketing and innovation produce results; all the rest are costs."  This point seems to be lost on many SMEs who enter new markets with an approach to marketing that seems to be inspired more by zeal than strategy. Such companies predictably displace any real marketing investment with the notion that their product will sell itself. 
And it's not just SMEs. Research from SiriusDecisions cites their finding that only 5% of all marketers have had what could be described as any formalized marketing training. So it will be difficult for SMEs to learn by example in an industry where almost everyone is engaged in a trial-and-error approach. The advice is to understand the key role and the challenge that marketing poses to SMEs and in lieu of hiring top marketing talent, invest in competent training. 
3. "We have no competitors"
This point was raised by Mikael von Dorrien who has plenty of experience with small companies as Program Manager at Almi Företagspartner. He pointed out how small companies often approach the market underestimating the competition and boldly stating, "We have no competitors." 
This is something we also see in young companies as well as some very large companies. While optimism is a great quality for a startup, it is blind optimism that will all but ensure your brand's failure in entering new markets. SMEs entering new markets often fall victim to the same optimism-fueled logical fallacy: No other product on the market is EXACTLY like our product, therefore we have no competition. 
Our advice to companies who subscribe to this logic is to forget about competitors and, instead, put themselves in the shoes of their prospective customers and focus on options. Start by identifying the want and/or need of your product or service addresses. Then consider what options your target market has to satisfy that want or need – including the option of non-consumption (i.e., doing nothing). That's when you get a clearer idea of what you're really up against. 
4. Customer Service vs. Customer Satisfaction
"Companies wishing to compete in the US have to understand the difference between customer service and customer satisfaction." This was one of my favorite quotes from the day, raised by Ted Ternander, Business Advisor at the Sahlgrenska Science Park. 
Ted observed that many companies enter new markets with their own ideas about treating customers that have been shaped by what is acceptable in their home market. He gave the example of Swedish companies that focus on providing customer service — basically handling customer complaints and inquiries properly. American businesses, on the other hand, tend to focus not on the process but on the end result: A thrilled customer. He underscored the immense difference in customer experience when a company focuses on customer satisfaction as opposed to customer service. 
This can be particularly challenging for brands from countries like Sweden, where the norm is a very low level of customer service relative to the American model.  Conversely, bringing the American customer satisfaction model to countries with low service standards can also be tricky, as locals may interpret overtly service-minded employees as disingenuous or even offensive. 
5. Don't forget the similarities
A great point brought up by James Allen, founder of the Master's Alliance. James flew in from Minnesota to attend the event. While the discussion had migrated to all the differences that exist between cultures, he reminded the audience not to overlook the similarities that also exist.
At their essence, every product or service is addressing a want or need. These wants and needs are often very similar country-to-country, even if the market conditions and broader cultural context in which they exist are quite different. Marketers who are too focused on the differences can lose sight of the red thread that binds both markets and the brand strategy.
This was a particularly poignant point for the topic of brand positioning. While a brand may need to be positioned differently country-to-country, it should also have an over-riding value proposition. While the local positioning may vary, it must always serve (and never contradict) the global value proposition. It's the value proposition that is entirely built around these similarities that James pointed out.
Branding strategies in international marketing – the summary
As the Transatlantic Trade & Investment Partnership (TTIP) and the Internet make global trade much more viable for SMEs these companies are also faced with new marketing challenges if they hope to succeed abroad. I'd like to thank the Swedish-American Chamber of Commerce for doing a great job with the speakers and program. If you would like to learn more about SACC you can find more information here.
Like this post? You'll find more marketing insights in my new book: International Brand Strategy: A guide to achieving global brand growth, now available from booksellers globally. Order your copy here.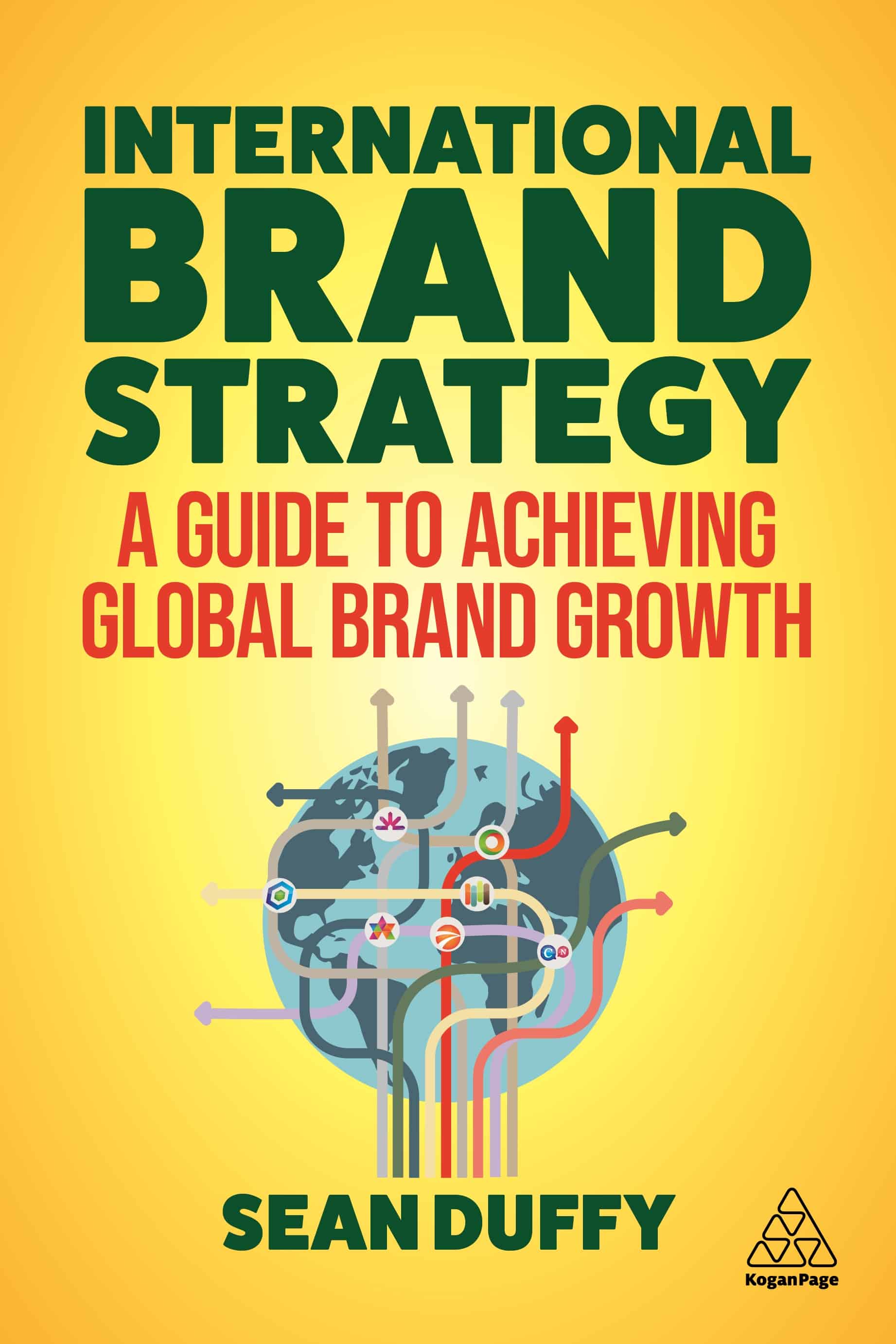 Order Your Copy
Speaker, consultant & founder of Duffy Agency, the flipped digital agency that provides accelerated growth to aspiring international brands.