Your guide to leveraging user-generated content
Online chatter does matter. Discover all ins and outs of User-Generated Content (UGC) and how you can use it for your brand's success...
7 Jun 2018
1868 Views
Written by Ellen Hessels
Social media represents everyone's chance to 15 minutes of fame; it gives a voice, a chance to stand out, if only for a short period of time. This article talks about User-Generated Content(UGC): "the sum of all ways in which people make use of Social Media". One way people use social media is by sharing or expressing their opinion, positive or negative, about experiences, products or brands.[1]Consequently, consumers constantly criticize brands – a challenge for marketers, wherefore they can either decide to fight, flight or seize the chance to use this effort-free content.
Quinton (2013) proposes brands should embrace co-creation: "consumers appear to enjoy being acknowledged, having value to add to a brand via their suggestions for ideas for product innovation, communications messages, or witty reinterpretations of promotion campaigns".[2]Following Quinton's advice, it's time to dive into the land of user-generated content: 1) what it is, 2) the upside, 3) the downside, and 4) how you can successfully use it.
What is user-generated content
Not everything floating around Web 2.0 is user-generated content; your average meme or DIY Christmas cookies, they don't comply. So, what makes content user-generated? Since the rise of UGC, the Organization for Economic Cooperation and Development (OECD) established three requirements[3]:
It is publicly accessible
It is either published on an openly accessible website or on a social network accessible to a selected group of people.
It shows some sort of creative effort
It's self-created and unique, and not a replication of existing content.
It is created without a professional goal
The content was created without commercial intentions.
Now, moving on from these basic requirements, there are two types of UG: 1) the incentivized type, and 2) the non-incentivized type. Meaning: it's either organic or content solicited by brands, for example, in the form of a contest. One brand that mastered both is Starbucks: while teenagers organically share their Instagram-worthy caramel Frappuccino, the brand also hosts contests.[4]In 2014, the brand promised their limited edition cup to the most creative cup-doodler. Within 3 weeks, approximately 4,000 customers uploaded a picture of their creation. The winner's cup looked like this (image 1)[5]:
The relationship between user-generated content and company performance
Now, there is a reason why brands like Starbucks aim to make their products Instagram-worthy: online word-of-mouth (e-WOM) can positively influence a brand's performance.[6]More specifically, user-generated content is related to stock market performance– the amount of chatter around a brand has positive effects on returns, both short- and long-term.
Additionally, engagement in social media brand communities increases consumer purchases.[7]The voice of another 'user' is stronger than the voice of a marketer. Where a marketer has a persuasive voice, consumers influence through a combination of informative and persuasive interactions. Important to highlight is the difference in effect for directed (to a specific person/group) and undirected (to the entire audience) content. Undirected content seems more effective in a consumer-to-consumer situation, whereas directed content seems more effective in a marketer-to-consumer situation.
With user-generated content, brands can establish social relationships and deliver persuasive messages to consumers that experience or create user-generated content.[8]Research states brands can positively influence a consumer's attitude and their behavior towards user-generated content. As a consumer's attitude towards UGC strengthens, the consumption and creation of UGC increases. This implies that brands can open the minds of consumers towards user-generated content, enabling them to consume messages from other consumers, as well as create them.
The danger of user-generated content
Every upside has its downside – user-generated content can positively influence brands, but it comes with a few risks:
It's uncontrollable
And uncontrollable is scary, especially when your brand's reputation is on the line. Researchers agree that, with this increased power that came with Web 2.0, people from outside of the company intensely shape brands[9][10][11]. Brands can attempt to manage content to achieve goals. Although bearing in mind the high degree of democratization, Burmann (2010) advises "user contributions might be canalized but not controlled".10 [12]
Negative user-generated content exists
The negative effect of negative UGC is greater than the positive effect of positive UGC. Moreover, it has a shorter wear-in time and a longer wear-out. However, the volume of both positive and negative chatter eventually influences the trading volume positively.6 
The art of leveraging user-generated content
Brands like Starbucks, Lululemon, and Coca-Cola, are proof that brands can use user-generated content to its advantage. Whether you decide to create incentivized e-WOM or use UGC for an advertising campaign, there are three things you should bear in mind when using your brand's user-generated content:
Use each platform differently
Each social media platform is different; in looks, updates and frequency of use. But there's more: each platform has its own purpose. Kietzmann et al (2011) identified seven elements that can construct a platform(image 2).[13]These elements are not mutually exclusive, in fact, they don't even all have to be present to build a platform. Compared to platforms like YouTube, whose culture is built on self-promotion[14], platforms like Twitter and Facebook seem to offer more opportunities to collaborate with consumers to increase positive chatter and visibility of brands.
Allow conversation and co-creation
With Web 2.0, consumers were given a voice, and one-way communication was shot to death. Christodoulides (2009)suggests that "post-internet branding is about facilitating conversations around the brand", instead of controlling it.[15]It takes brands to not only acknowledge consumers but to listen to them. Research suggests that user-generated content was only the first step to user-generated brands, and it requires marketers "to embrace this democratization of brand communication".[16]
Set rules, filter and moderate
Logically, brands don't give away prizes to people who say bad things about them. But what you can do, is act as a gatekeeper and filter content; what suits the brand and what is in line with the marketing and communication strategy6. Materials can be used to "set the tone" of user-generated content, but also to create an entire marketing campaign. In such a case, you might want to decide to moderate content in terms of language and looks (e.g. remove offensive words).12But beware, consumer opinions can't be ignored: accept and respond to negative content, especially on social media.
Reference List
[1]Kaplan, A. and Haenlein, M. (2010). Users of the world, unite! The challenges and opportunities of Social Media. Business Horizons, [online] 53(1), pp.59-68. Available at: https://ac.els-cdn.com/S0007681309001232/1-s2.0-S0007681309001232-main.pdf?_tid=45f11ee2-cb9f-11e7-a843-00000aab0f01&acdnat=1510927239_cb28579b18e6bd9c16a55de5a2317719.
[2]Quinton, S. (2013). The community brand paradigm: A response to brand management's dilemma in the digital age. Journal of Marketing Management,29(7-8), 912-932.
[3]OECD. (2017). Participative web and user-created content. (2007). Paris: Organization for Economic Cooperation and Development OECD.
[4]Siu, E. (2015). 10 User-Generated Content Campaigns That Actually Worked. [online] Blog.hubspot.com. Available at: https://blog.hubspot.com/marketing/examples-of-user-generated-content[Accessed 17 Nov. 2017].
[5]Starbucks (2014). Starbucks Announces the Winner of its White Cup Contest. [online] Starbucks Newsroom. Available at: https://news.starbucks.com/news/starbucks-announces-the-winner-of-its-white-cup-contest[Accessed 17 Nov. 2017].
[6]Tirunillai, S. and Tellis, G. (2012). Does Chatter Really Matter? Dynamics of User-Generated Content and Stock Performance. Marketing Science, [online] 31(2), pp.198-215. Available at: http://pubsonline.informs.org/doi/pdf/10.1287/mksc.1110.0682.
[7]Goh, K., Heng, C. and Lin, Z. (2013). Social Media Brand Community and Consumer Behavior: Quantifying the Relative Impact of User- and Marketer-Generated Content. Information Systems Research, [online] 24(1), pp.88-107. Available at: http://pubsonline.informs.org/doi/pdf/10.1287/isre.1120.0469.
[8]Daugherty, T., Eastin, M., and Bright, L. (2008). Exploring Consumer Motivations for Creating User-Generated Content. Journal of Interactive Advertising, [online] 8(2), pp.16-25. Available at: http://www.tandfonline.com/doi/pdf/10.1080/15252019.2008.10722139?needAccess=true&[Accessed 17 Nov. 2017].
[9]Allen, C.T., Fournier, S., and Miller, F. (2008). Brands and Their Meaning Makers. In C. Haugtvedt, P. Herr and F. Kardes (Eds.). Handbook of Consumer Psychology (pp. 781-822). Mahwah: Lawrence Erlbaum Associates.
[10]Burmann, C. (2010). A call for "User-Generated Branding". Journal of Brand Management, 18, 1-4.
[11]Fournier, S. and Avery, J. (2011). The uninvited brand. Business Horizons, 54(3), pp.193-207.
[12]Savulescu, R. (2014). Control Freaks: How User-Generated Content is Managed in Advertising Campaigns. The Romanian Perspective. Management Dynamics in the Knowledge Economy, [online] 2, pp.311-334. Available at: http://www.managementdynamics.ro/index.php/journal/article/view/62/49[Accessed 19 Nov. 2017].
[13]Kietzmann, J., Hermkens, K., McCarthy, I. and Silvestre, B. (2011). Social media? Get serious! Understanding the functional building blocks of social media. Business Horizons, 54(3), pp.241-251.
[14]Smith, A., Fischer, E., and Yongjian, C. (2012). How Does Brand-related User-generated Content Differ across YouTube, Facebook, and Twitter?. Journal of Interactive Marketing, 26(2), pp.102-113.
[15]Christodoulides, G. (2009). Marketing in the post-internet era. Marketing Theory, 9(1), 141-144.
[16]Tuten, T.L. (2008). Advertising 2.0: social media marketing in a web 2.0 world. Westport: Praeger Publishers.
SaveSave
SaveSave
Like this post? You'll find more marketing insights in my new book: International Brand Strategy: A guide to achieving global brand growth, now available from booksellers globally. Order your copy here.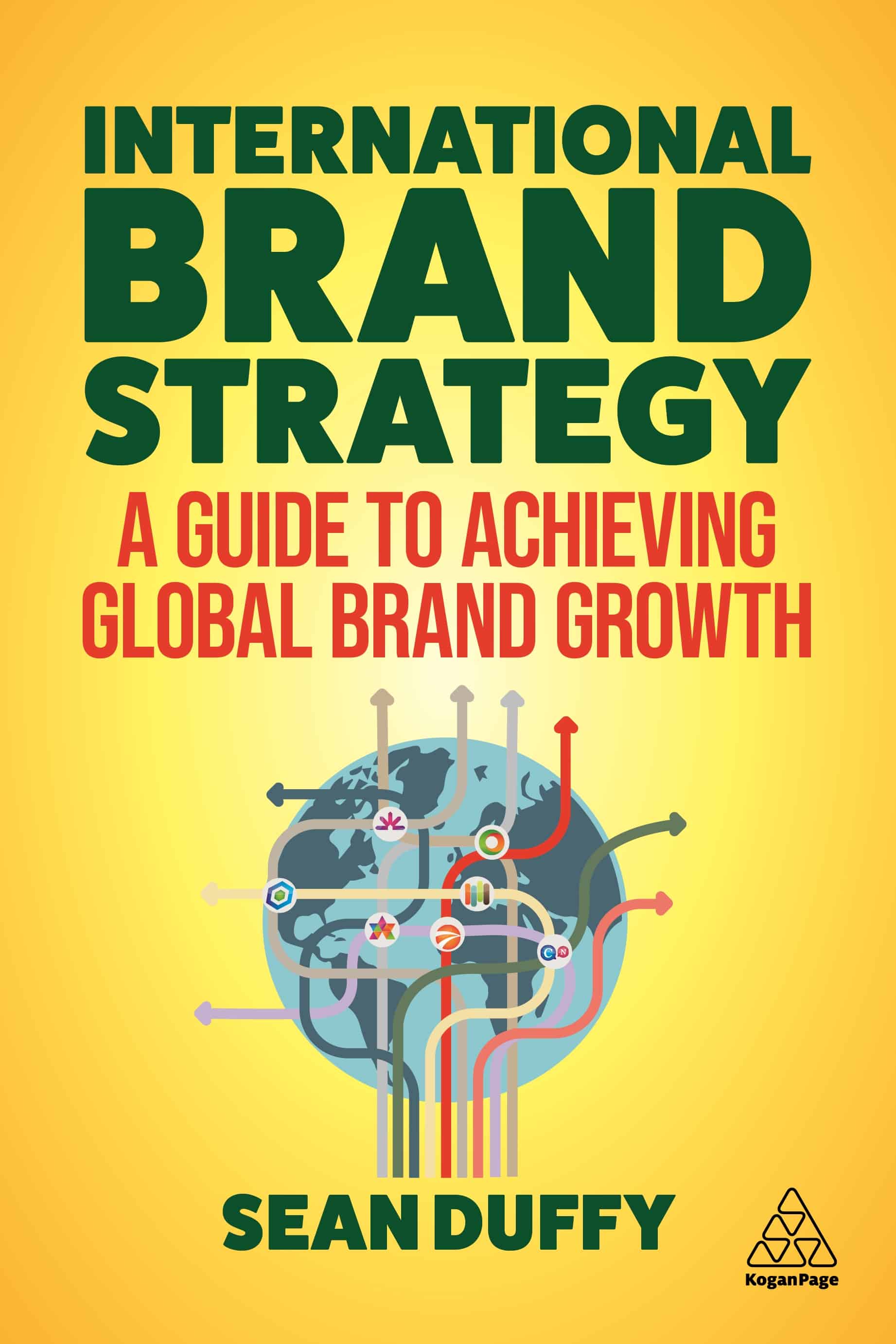 Order Your Copy
Students from the International Marketing and Brand Management program at Lund University are the contributing authors for the BrandBase blog.