How a flipped approach can grow your business faster
Welcome to the inaugural post of our new website. You may have noticed our logo and graphic profile have undergone a major overhaul. But, th...
10 Mar 2015
8693 Views

Welcome to the inaugural post of our new website. You may have noticed our logo and graphic profile have undergone a major overhaul. But, the real news here is the launch of our new Moso Growth Program. By flipping the traditional agency business model of the advertising and marketing industry, we were able to create a new, innovative approach to accelerating growth that is based on shared risk, full transparency, and measurable results.
Is Moso for Everyone?
Before describing this new program, let me start by saying the Moso Growth Program is not for everyone. This is particularly true for very large marketing organizations. For these marketers, we will continue to offer our traditional à la carte service offer. Nothing changes.
Moso was designed with mid-sized companies, or highly autonomous units within larger organizations, in mind. These businesses will find the Moso Growth Program perfectly tailored to their situations and growth objectives. We believe the growth needs of this segment are currently underserved by conventional marketing approaches. Moso offers a solution to bridge that gap.
What is Moso?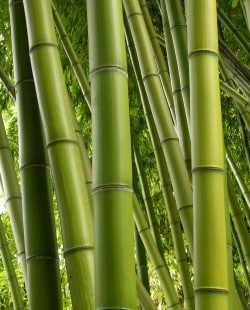 Moso Growth Program is a marketing program that helps mid-sized businesses define and achieve ambitious three-year growth objectives. During that period, Duffy Agency serves as a fully integrated extension of the client's marketing department, providing support in strategic planning, creation of communication materials, and online management of websites, social platforms, search and social advertising, as well as e-commerce sites.
Over half of the agency's compensation with the program is performance-based. This puts less strain on client cash flow and aligns the financial interests of agency and client. The arrangement bears more resemblance to a business collaboration than a vendor relationship. Strategy is charged in proportion to the client's annual revenue. Creative services are provided at cost plus 5%. Online assets and advertising are then managed by the agency for a performance-based fee.
The Moso Growth Program provides participants with one point of contact for expertise in international marketing, digital strategy, web development, content and social marketing, search and social advertising, SEO and marketing automation, in addition to analytics and reporting globally. While this program is not for every company, it does provide a new lean option for companies seeking to get their brands to the next level faster.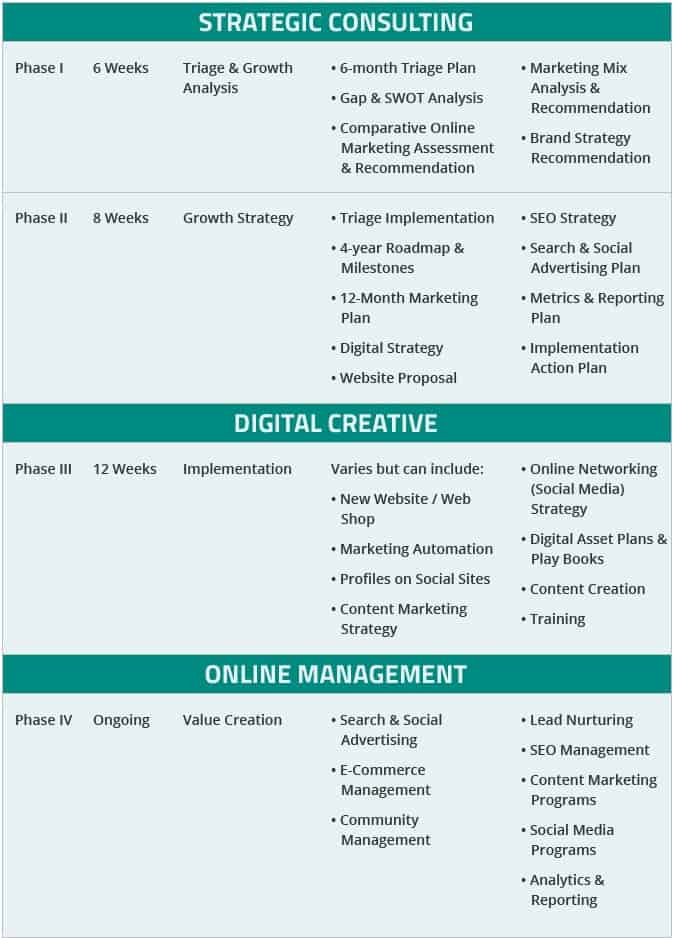 The name, Moso, comes from a species of bamboo that, in addition to being one of the world's fastest growing plants, is also known for its tremendous strength and heartiness. That, in essence, is the goal of the program. Previously, Duffy Agency had marketed our various services separately. This program combines them all into one seamless process to drive growth across three areas: revenue, brand equity, and price integrity. It's this triad that defines the strength, heartiness, and, ultimately, the value of a brand.
Other highlights of the Moso Growth Program include:
Online management services – The Moso program goes beyond creating online marketing strategies and web assets to also managing them for our clients. This is particularly helpful to clients who lack the bandwidth and/or expertise in their marketing departments to keep up with the day-to-day demands of multi-national search and social advertising, content marketing, social media marketing, or e-commerce programs.
Value-based pricing – Duffy Agency has burned our time sheets and moved entirely to value-based pricing. This is a more rational and transparent way to price marketing services. It also prompts more concrete discussion and definition of specific objectives to be achieved with each activity. Related to this, we have also introduced a more flexible menu of payment options that you can read about in our pricing section.
Pay-for-performance – Once the groundwork is completed in Phases I through III, we switch to a pay-for-performance payment model, where most or all of our compensation for managing the online marketing function is based on the growth results achieved. So, we're as motivated to succeed as our clients.
Renewed emphasis on cross-border digital strategy – Traditionally, agency profits center around creating things for clients. Strategy is a sidedish in that equation, often serving the need to rationalize the creation of more stuff. The Moso Growth Program has flipped this by: a) anchoring agency compensation in the success of strategy and management; and b) making digital creative services a negligible source of agency profit. It doesn't mean digital creative services are any less important. It just means that the agency has nothing to gain by creating things that don't grow the client's business.
Broader creative services – Duffy Agency has adopted the "big brain, tiny machine" staffing model, where marketing strategy, creative direction, digital management, and project leadership are centralized in-house and all other functions are networked. This shift has increase both the breadth and depth of expertise we offer in the implementation of our strategies. The traditional model strives for creative absolutism by maintaining the "best" creative talent in-house. The flipped approach leverages the fact that the best talent today can be engaged through a number of different channels. The Moso model opts instead for creative adaptability with a large global network of contracted creative talent and specialist services.
Will flipped approach to business work?
Yes, it already has. While the name is new, the approach itself has been used inside the agency for the past nine years. The elements of the program evolved naturally over that time as we tried to find new, innovative ways to address the growth needs of our clients. We have been using the various elements in the program with different clients since 2006. We just never packaged it or offered it as a service in its own right. Over the past year, however, we identified a growing need for this type of a solution in the markets we serve.
Why "flipped" approach to business?
Like most marketing communication firms, Duffy Agency was founded on a set of business conventions collectively known as the standard agency model. Developed on Madison Avenue in the 1950s, these standards define how agencies set prices, bill clients, run projects, earn profit, acquire new business, and staff. They remain unchanged and, for the most part, have served agencies and their clients well, at least until the internet went mainstream.
The problem since then has been that when the standard agency model is applied to the growth needs of today's mid-size company, the solutions fail to deliver value. As we began to structure our Moso offer, it became apparent that, for it to work, we would need to to reinvent the business model it was based on. After a couple of days, we were intrigued to discover that, in almost every instance, the most prudent course was to take agency convention and do exactly the opposite, or, flip it. Thus, the "flipped" approach to business. By flipping the standard agency model, we feel we have been able to create a new approach to marketing with Moso that is a better fit for the times.
One last thing…
The launch of this website is a milestone, but by no means the end of our journey. I'm particularly happy to share it with all of you who provided Duffy Agency with your input. Thank you. Your generous feedback and guidance have inspired and enlightened us. Over the next few months, my team and I will be exploring the topic of growth in more detail here on the blog and in our insight section. I look forward to continuing the dialogue.
Read more about the flipped agency model on Talent Zoo, or learn more about flipped agency on our blog.
Like this post? You'll find more marketing insights in my new book: International Brand Strategy: A guide to achieving global brand growth, now available from booksellers globally. Order your copy here.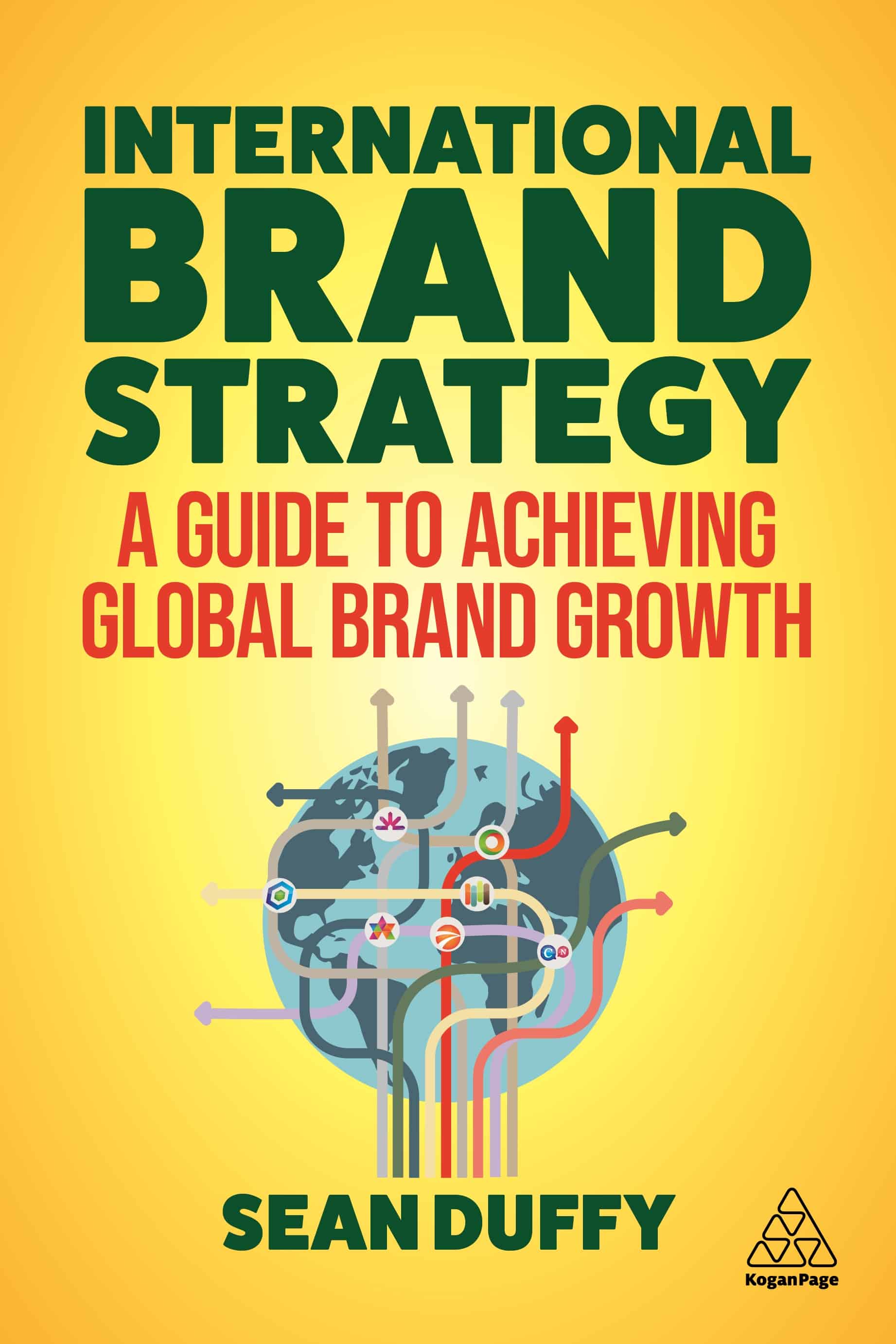 Order Your Copy
Speaker, consultant & founder of Duffy Agency, the flipped digital agency that provides accelerated growth to aspiring international brands.