The Rise of Fake News on Social Media: A Danger for Brands?
Many people have been talking about the phenomenon of fake news, including the President of the US. But what are the dangers for brands? ...
7 Nov 2018
4544 Views
Written by Alexandra Raymaekers
Social media ande fake news- Introduction
Social media is changing the way brands are communicating. Indeed, brands have now lost control of what is being said about them on social media. There has been a shift of power from brands to consumers. As a consequence, brands are not always welcomed on online social platforms. Additionally, because of the structure of online platforms such as Facebook, fake news can be relayed among consumers through social electronic word-of-mouth without significant fact-checking or filtering from other actors of the network. Recently, many people have been talking about the phenomenon of fake news, including the current President of the United States. But what are the dangers for brands and what can they do to effectively manage their reputation? This article will give you all of the answers you need.
Fake news on social media: the perfect platform
Fake news can be defined as news articles that are intentionally and verifiably false, and that could mislead people.1 According to the 2017 Digital News Report2, in the world, 19 percent of people use Facebook to get news and 26 percent see news on Facebook when they are using it for another reason. Social media platforms such as Facebook and Twitter are the perfect place for fake news to grow as brand managers no longer control the reach of their messages.3
Indeed, there has been a shift of power from marketers to consumers.4 Online consumers have the ability to vote collectively by boycotting the brands and their social media accounts if they do not agree with them.4 Also, online users now have easier access to information and this leads to better consumers who are more demanding and difficult to influence.4 Additionally, online consumers have the power to share fake news and influence others on their social media accounts with the help of social electronic word-of-mouth.4
Social electronic word-of-mouth
Social electronic word-of-mouth (social eWOM) is a concept that differs from eWOM as it applies to online platforms in which members are known and not anonymous.5 It plays an important part in the spread of fake news on social media as people trust the information more if it is coming from people they know.6 Indeed, 93 percent of consumers trust brand-related information that comes from someone they know.6 To spread fake news, the key is to target a group of people who have a hard time differentiating between true and false stories.7 In turn, they are going to comment or share the article on their Facebook or Twitter accounts. As a result, with the help of social eWOM, fake news are able to spread like fire.
Brands: victims of fake news
Since the 2016 US elections, there has been a surge of fake news, it is not only political candidates and news organizations that are being targeted; brands such as Starbucks, Microsoft, Pepsi, Ulta, and New balance have been the victims of fake news.8
Back in August, the coffee chain had to deal with a fake ad that generated buzz among users. Tweets advertising "Starbucks Dreamer Day" showed a fake ad from Starbucks.8 This ad stated that, on that day, immigrants could get a 40 percent discount on the menu.8 This ad was completely false and made up by a user on 4chan8. However, the news spread fast on Twitter and Starbucks started to reply to angry consumers individually.8
Another example of fake news concerns Ulta, a beauty chain. It was announced in a People article shared on Facebook that Ulta was being sold to Sephora.10 This article was shared more than 96k times on Facebook.11 This article was a phony People article and the announcement was completely false.11
Right before the 2016 US elections, it was New Balance's turn to get exposed to fake news. The brand said it supported Trump's stance on a trade deal.12 However, people interpreted it as an endorsement of the candidate Trump.12 After that, a white supremacist website announced that New Balance had become the official shoe brand of the "Alt-Right".12 As a consequence, angry consumers started burning their shoes and throwing them in the garbage.12
There are many other examples of brands that are being targeted by fake news. But what danger do they represent for brands? What can they do to in response to these?
What is the danger for brands?
Because of the amount and richness of information available on social media and how it can be targeted towards the most susceptible and valuable victims, social media fake news can spread on online networks at the speed of light.7 This can have catastrophic consequences for a brand.  Indeed, fake news can endanger a brand's reputation.14 The loss or damage of reputation can affect a brand's competitiveness but also the trust and loyalty of consumers and other stakeholders.14 According to Brooke Binkowski, editor of Snopes, fake news can "hurt businesses financially and it also makes things toxic for them by destroying trust and creating an atmosphere in which people don't know who they can trust."8
Online consumers can be powerful allies to brands but when these consumers become critical on social media, they can wreak havoc on a brand.3 These very critical consumers can then leverage their social platforms to humiliate targeted brands.3 The 2017 Edelman Trust Barometer reveals a drop of the trust in the media and businesses globally.15 Only 52 percent trust businesses and 43 percent trust the media.15 In response to this, there is the emergence of a new consumer need: the need for truth.16 The challenge is now to get consumers to believe in the brands, and trust that they are on their side.17
Six things brands can do
In order to fight against these fake news, brands need a clear strategy when it comes to the management of their reputation. Here are six things that brands can do to better manage their reputation in the era of fake news.
1)    Keep a tight rein on paid media and advertising
Brands should be careful not to spend advertising money on untrustworthy websites. By proactively managing their ad placements online, brands can control some of the perception around what they support.18
Facebook and Twitter are taking measures in order to stop fake news from spreading like fire. They have introduced measures to try to slow the spread of fake news on social media. They have tried to cut fake news sites off from their advertising platforms, so that they cannot make money.8
2)    Stay aware of the conversations happening on social media
It is critical for brands to actively listen and know what is going on to prepare for any fake news claims.
3)    Build a genuine and savvy brand
As readers get savvier and social media platforms work to fight fake news, building an authentic brand will keep the brand ready for any fake news. Brands should build a reputation that is harder to tarnish. For example, Amazon has built a strong reputation over the years by innovating and having strong financial performances.
4)    Craft a quick, but considered response
Brands need to respond quickly to let consumers know what are the facts and be honest with them. Additionally, high-profile brands should respond more quickly than smaller brands.
New Balance was forced to release a statement on Twitter after the backlash it was getting from consumers. It was a quick but well-thought-out response. 12
Image 4. Source: Digiday 12. Alt Text: Twitter response from New Balance concerning fake news.
5)    Flood the media with a positive narrative
A brand should flood all social platforms with positive stories about the brand. If a brand does not do that, the empowered consumers can continue to spread fake news and further damage the brand's reputation.
6)    Make every employee a brand messenger
The brand needs to make sure that every employee knows the true story and can communicate it on their social media channels.
Conclusion
In conclusion, the phenomenon of fake news is having a big impact on brands and on their reputation. Empowered consumers trust brands less and less and can demand more from them. Fake news can spread fast on social media with the help of social eWOM. 5 However, it is possible for brands to regain a bit of control on their online networks by having a clear reputation management strategy.
Beware of fake news! If you ever need to check if an article is fake or not, then visit: Snopes.com. It is a fact-checking website that debunks fake news every day.
Reference list
1 Allcott, H. and Gentzkow, M., 'Social Media and Fake News in the 2016 Election', Journal of Economic Perspectives, vol. 31, issue 2, 2017, pp.211-236.
2 Fletcher R., 'Social Media and Incidental Exposure', Digital News Report, 2017, http://www.digitalnewsreport.org/survey/2017/social-media-incidental-exposure-2017/, (accessed 12 November 2017)
3 Fournier, S. and Avery, J., 'The uninvited brand', Business Horizons, vol. 54, issue 3, 2011, pp.193-207.
4 Labrecque, L., vor dem Esche, J., Mathwick, C., Novak, T. and Hofacker, C., 'Consumer Power: Evolution in the Digital Age', Journal of Interactive Marketing, vol. 27, issue 4, 2013, pp.257-269.
5 Pihlaja, J., Saarijärvi, H., Spence, M. and Yrjölä, M., 'From Electronic WOM to Social eWOM: Bridging the Trust Deficit', Journal of Marketing Theory and Practice, vol. 2, issue 4, 2017, pp.340-356.
6 Nielsen, 'Global Trust in Advertising Report', Nielsen, [website], 2015, https://www.nielsen.com/content/dam/nielsenglobal/apac/docs/reports/2015/nielsen-global-trust-in-advertising-report-september-2015.pdf, (accessed 18 November 2017)
7 Buchanan, M., 'Why Fake News Spreads So Fast on Facebook', Bloomberg, 31 August 2017, https://www.bloomberg.com/view/articles/2017-08-31/why-fake-news-spreads-so-fast-on-facebook, (accessed 16 November 2017)
8 Kuchler, H., 'Companies Scramble to Combat Fake News', Financial Times, 22 August 2017, https://www.ft.com/content/afe1f902-82b6-11e7-94e2-c5b903247afd (accessed 12 November 2017)
9 LaCapria, K., 'Starbucks Dreamer Day', Snopes, [online photograph], 2017, https://www.snopes.com/starbucks-dreamer-day/, (accessed 18 November 2017)
10 Mackenzie, M., 'Apparently Sephora and Ulta Aren't Even Immune to Fake News', Allure, 17 August 2017, https://www.allure.com/story/fake-news-sephora-buying-out-ulta-scam (accessed 18 November 2017)
11 LaCapria, K., 'Is Ulta Closing After a Sephora Buyout?', Snopes, [website], 2017, https://www.snopes.com/ulta-closing-sephora-buyout/, (accessed 18 November 2017)
12 Pathak, S., 'Caught in the Trump maelstrom, New Balance turns to damage control', Digiday, 17 November 2016, https://digiday.com/marketing/caught-trump-maelstrom-new-balance-turns-damage-control/, (accessed 12 November 2017)
13 Strutner, S., 'Why You've Seen People Burning New Balance Shoes', [online photograph], 2016, https://www.huffingtonpost.com/entry/new-balance-trump_us_5824bb3be4b0c56101d5c7ea, (accessed 20 November 2017)
14 Aula, P., 'Social media, reputation risk and ambient publicity management', Strategy & Leadership, vol. 38, issue 6, 2010, pp.43-49
15 Edelman, 'Global Results', Edelman Trust Barometer, [website], 2017, https://www.edelman.com/global-results/, (accessed 18 November 2017)
16 Bazilian, E., 'Infographic: How 'Fake News' and Bogus Content Are Changing the Way Consumers Look at Brands', Adweek, 8 May 2017, http://www.adweek.com/brand-marketing/infographic-how-fake-news-and-bogus-content-are-changing-the-way-consumers-look-at-brands/, (accessed 15 November 2017)
17 Rashid, B., 'Leadership Branding in the Era of Fake News', Forbes, 3 May 2017, https://www.forbes.com/sites/brianrashid/2017/05/03/leadership-branding-in-the-era-of-fake-news/, (accessed 15 November 2017)
18 Boland, G., 'What does fake news mean for brands?', Newswhip, 18 May 2017, https://www.newswhip.com/2017/05/fake-news-means-brands/, (accessed 15 November 2017)
Like this post? You'll find more marketing insights in my new book: International Brand Strategy: A guide to achieving global brand growth, now available from booksellers globally. Order your copy here.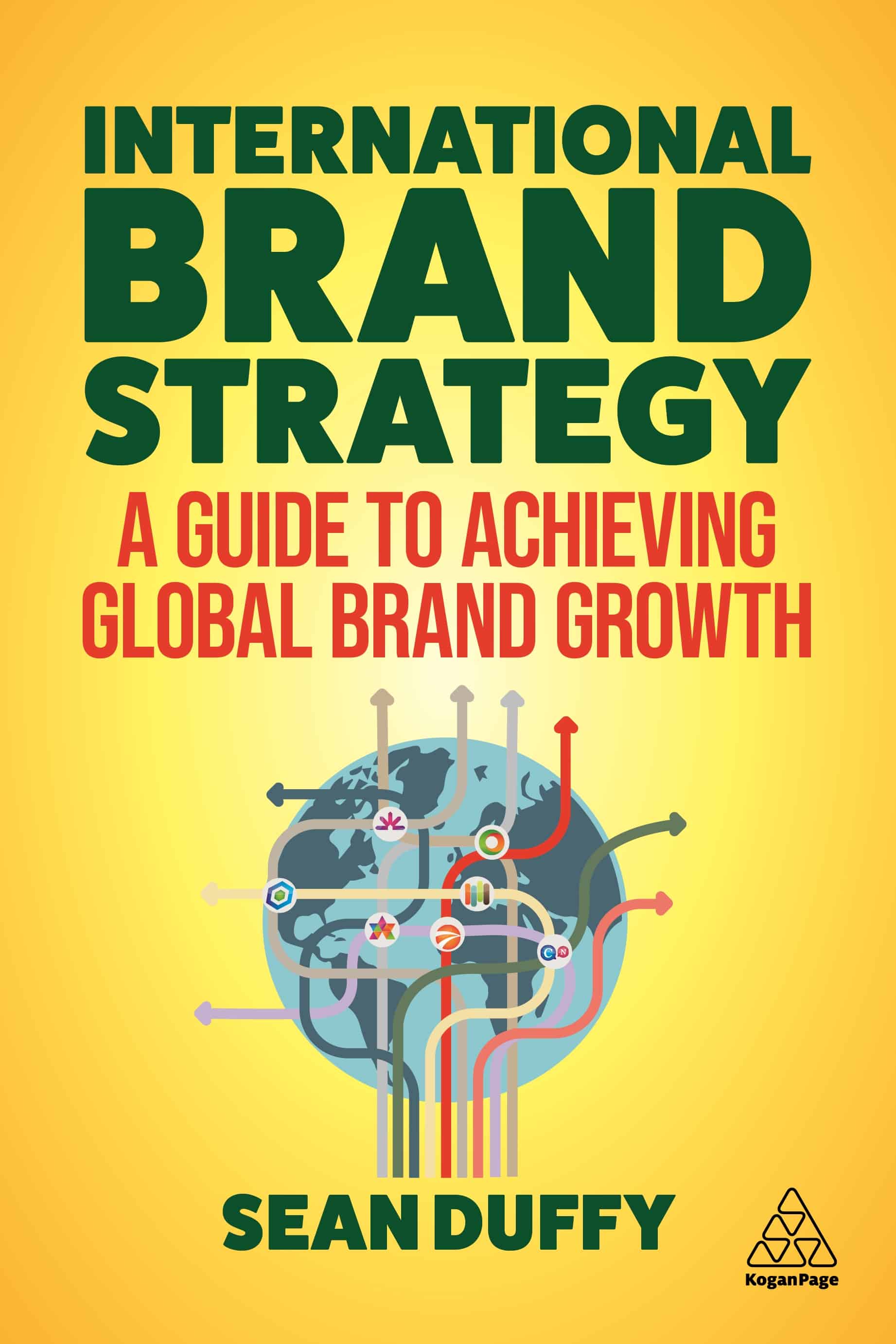 Order Your Copy
Students from the International Marketing and Brand Management program at Lund University are the contributing authors for the BrandBase blog.