The fake reality of influencers on Instagram
Three issues brands should consider when working with Influencers...
19 Feb 2019
6988 Views
Written by Lusiyana Dimitrova
I guess all of you on some level follower an influencer, celebrity or a famous person on your social media accounts, like Instagram. An influencer is someone who can change or affect the way that people behave, through their social media presence with blog posts, videos, pictures, tweets, and so on (Cambridge Dictonary, 2018).
But why are social media influencers relevant? Why are they so attractive to online marketers? Studies have shown that credibility lies on the factors of trustworthiness and experiences. We trust what people tell us to buy, we listen to them and specially if they have a lot of followers, then they must be relevant!
This type of marketing can be categorized as subconscious marketing, since brands are trying to shape our thoughts, attitude and behavior, without us being aware of it (Medium, n.a). How can we be protected from this subconscious marketing? The ICC: International Chamber of Commerce (2018) actually protects consumers by making influencers write ''In collaboration with …'' when doing sponsored posts by brands, so that we as consumers are aware.
Today 75% of marketers are using influencer marketing to target consumers (Veirman, Cauberghe, & Hudders, 2016). It's very important that brands find the right influencers suitable for their brand image and identity. Otherwise the massage that they want to send will be irrelevant and they will not achieve any profits. However, there are some obstacles that can mislead brands when choosing influencers, which can be critical for the company.
Here are three important issues that companies should be aware of:
Anyone can become an influencer
Fake followers and likes can be bought
Influencers are creating a FAKE reality

Those problems will be explained more deeply in the following sections.
''In collaboration with…'' – Anyone can become an Influencer!
In today's society anyone can become an influencer, if they have as little as 1000 followers on Instagram. They just have to apply to an intermediary agency, that serves as a network that connects different brands with influencers. As soon as people enter this agency, they are called influencers or ambassadors, and can start doing sponsored posts for brands (Boostified, 2018). Social media influencers (SMIs) are seen as third-party endorsers and become a part of a brand or organization to promote their products or services (Freberg, Graham, McGaughey, & Freberg, 2010).
The influencers definitely get paid, they can directly get money from the brand or the network agency that they are in. They can also make money if someone opens a link that they are sharing and get commission on sold product from that link (Adviral Media, 2018).
Isn't that disturbing? How anyone can become an influencer and start making money of its followers? Depending on the number of followers that they have, the more power and money they possess. There is a law of network externality that can be used to explain the statement, that the more people that participate in a network, the more others are likely to join (Jan van Dijk, 2012). In this case it looks like that there is a pressure to connect and become an influencer. Everybody wants to join the network of influencers and start doing collaborations with brands.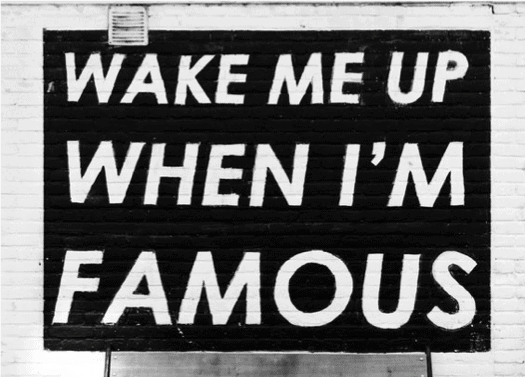 However, the fact that it's so easy to become an influencer today, makes it difficult for companies to find influencer that will be truthful, relevant and a good representation of their brand. They should try to avoid influencers that just want to be a part of the network community, and not really care about the products or the brand. Brands should really take the time to try and find the perfect influencers for them!
Crossing the line – Fake followers & likes
Influencer marketing has become the most popular and mainstream marketing strategy in the recent years. The success behind a social media campaign lies' in the right message and photo created by the influencer and communicated to the target group. Furthermore, high number of followers can potentially result in larger reach of the marketing campaign and massage (Veirman et. al, 2016).
It's tempting for brands to choose influencers with large number of followers, but this may not be the best option! Unfortunately, a lot of influencers on Instagram have fake followers. They can easily purchase them on the internet, for instance you can buy 2,500 followers on Instagram for as little as 15 dollars (Buzzoid, 2018). In this way influencers scam the brands that they are working with, which leads to long term problems for both parties. Because of this problem brands are losing money, considering that they are paying the influencers to spread a campaign to followers that are not real. Additionally, buying fake followers gives a very unbalanced social media account, since thousands of fake followers, result in low engagement on the photos of the influencer (Influencer Marketing Hub, n.a). Another thing that influencers can buy is fake likes, and it works exactly the same way as with the fake followers.
So, let's brake down the math and talk about engagement! The percentage of engagement on influencers' photos is the thing that distinguish them from a normal persons' Instagram account. A normal person has between 1-3% engagement rate, which is calculated on the percentage of followers. For example, if you have 10 000 followers, 3% engagement would be 300 likes on photos. The level of engagement for influencers is normally between 3-6%, above 6% engagement rate is considered to be very rare and hard to achieve (Scrunch, n.a).
Consequently, when influencers buy fake likes and achieve 30-40% engagement rate on photos is totally fake! One of the laws of the internet states, that there is a limit to attention because our time to read, listen or view is limited (Jan van Dijk, 2012). The more people and influencers produce content and post it on Instagram, the smaller there is the chance to see their photos. Instagram's algorithm is in sync with that law, is constructed in a way that only a small percentage of the followers actually see the posted photo (The Digiterati, 2018). This is why it's unachievable to reach 30-40% engagement rate, brands should have knowledge of that information.
Brands and network companies have to be aware of those dilemmas! Solution for those problems could be to use analyzing tools when recruiting influencers. Unfortunately, the existing platforms can only identify limited information about influencers such as number of followers and engagement percentage. The platforms are unable to detect fake followers and likes (Veirman et. al, 2016). This insight indicates that the high number of followers does not guarantee success. Brands should consider choosing the influencers based on the topics that they post and the reach in term of interests and activities.
Fake beauty standards – This has to STOP!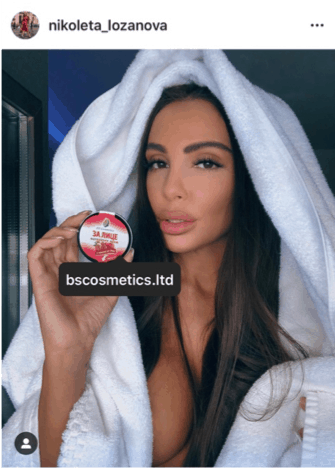 Brands have to be aware of the fact that some of the influencers on social media are struggling with mental health and are promoting unsustainable beauty standards, creating a fake reality! Throughout the recent years some of the most famous influencers on Instagram have done plastic surgery, lip injections, botox, lash and hair extensions, and so on. They have totally transformed their faces from their original ones and are now totally different people! Furthermore, even all their photos are heavily edited with editing software's such as photoshop. Those influencers continue to have millions of followers and brands still use them to promote beauty products and clothes.
A study conducted of women in the age group 18-35, showed that frequent use of Instagram is correlated with depressive symptoms, self-esteem, general and physical appearance anxiety, and body dissatisfaction (Sherlock & Wagstaff, 2018). This study could be interpreted as how those negative impacts, are based on the fake reality that influencers are creating! The study doesn't take into consideration the young girls under 18, which are the ones right now that are growing up with social media and thinking that this is ''real''. When clearly influencers are creating fake descriptions of their life's where everything seems perfect.
Are those influencers even relevant to the brands? Doesn't their fake image ruin the brands reputation? If the brands' products are beauty and skincare, doesn't their brand value decrease when they use fake influencers? In the short run the brand will make sales, but it will not be sustainable in the long run! It's unhealthy for everyone, for companies, influencers and specially for all the followers that consider this fakeness as something normal, and something that they have to follow!
Healthy Mind leads to Healthy Life!
To conclude, companies should think about the society and all of those issues when choosing to work with different influencers. If companies connect their values and vision with the right influencers, they can create stronger brand identity and build meaningful relations with their target group. The campaigns will be relevant to their customers and a positive image about the brand will be created. Brands can contribute to society by working with influencers that inspires' its followers to live better in every aspect of life trough positive messages and truthful photos.
References
Adviral Media. (2018). Retrieved from http://www.adviralmedia.com
Boostified. (2018). Retrieved from www.boostified.se.
Buzzoid. (2018). Retrieved from https://buzzoid.com/buy-instagram-followers/
Cambridge Dictonary. (2018). Definition.
Freberg, K., Graham, K., McGaughey, K., & Freberg, L. (2010). Who are the social media influencers? A stufy of public perceptions of personality. Public Relations Review, 90-92.
Influencer Marketing Hub. (n.a). How to Spot Fake Instagram Followers. Retrieved from https://influencermarketinghub.com/instagram-fake-follower-bot-checker-free/
Instagram. (2018). Account of Nikoleta Lozanova. Retrieved from https://www.instagram.com/nikoleta_lozanova/
International Chamber of Commerce. (2018). Retrieved from http://www.iccwbo.org
International Law Office. (2018). Retrieved from www.internationallawoffice.com
Jan van Dijk. (2012). The Network Society. London: SAGE Publications Ltd.
Loesq. (2018). We are all celebrities today – the right of publicity & commercial value social media has created. Retrieved from https://www.loesquire.com/thoughts/2018/5/29/right-of-publicity
Medium. (n.a). Under the Influence: The Power of Social Media Influencers. Retrieved from https://medium.com/crobox/under-the-influence-the-power-of-social-media-influencers-5192571083c3
Scrunch. (n.a). What is a Good Engagement Rate on Instagram? Retrieved from https://blog.scrunch.com/what-is-a-good-engagement-rate-on-instagram
Sherlock, M., & Wagstaff, D. (2018, April 12). Expoloring the Relationship Between Frequency of Instagram Use, Exposure to Idealized Images, and Psychological Well-being in Women. Psychology of Popular Media Culture.
The Digiterati. (2018). Retrieved from https://thedigiterati.com/instagram-algorithm/
Veirman, M., Cauberghe, V., & Hudders, L. (2016). Marketing through Instagram influencers: the impact of number of followers and product divergence on brand attitude. International Journal of Advertising, 36(5), 798-828.
Like this post? You'll find more marketing insights in my new book: International Brand Strategy: A guide to achieving global brand growth, now available from booksellers globally. Order your copy here.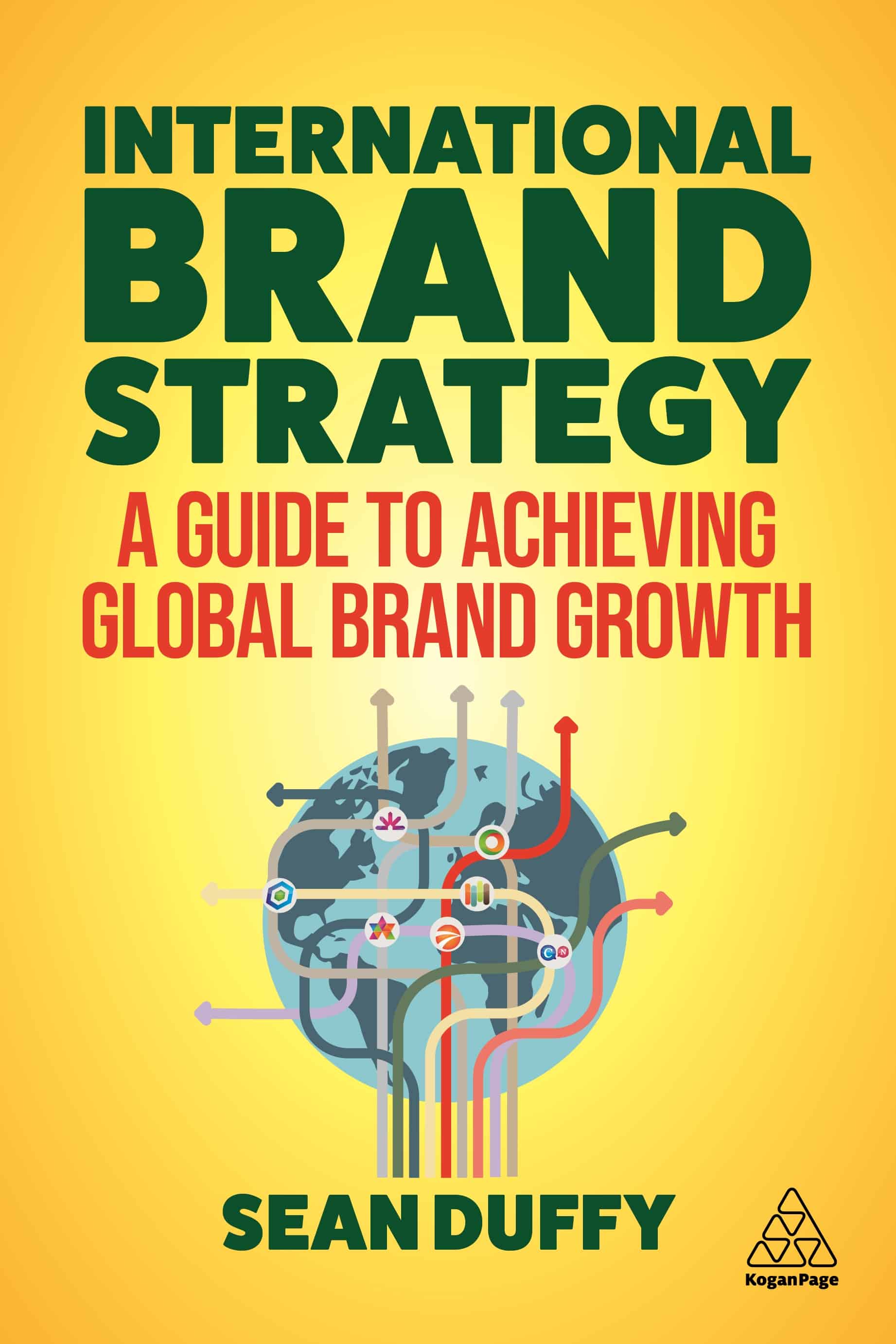 Order Your Copy
Students from the International Marketing and Brand Management program at Lund University are the contributing authors for the BrandBase blog.