How salespeople can benefit from social selling
Find out how social selling can be used to generate new business ...
24 Jul 2019
1813 Views
Written by Niclas Hagemann Larsen
How the web has changed the world of selling

Throughout the years, the world of selling has changed, especially with the rise of the internet. Some distinguee this evolution of sales between two phases, where the new phase is called "Sales 2.0" a term related to the paradigm shift of the internet from "Web 1.0" to "Web 2.0".
Web 2.0 is a term used to describe how the use of the web has changed. The most popular definition of Web 2.0 comes from the web pioneer Tim O'Reilly, the person who first coined the term. O'Reilly states that "Web 2.0 is the business revolution in the computer industry caused by the move to the internet as a platform, and an attempt to understand the rules for success on that new platform. Chief among those rules is this: Build applications that harness network effects to get better the more people use them". This shift from Web 1.0 to Web 2.0 is derived from the shift of the power of the internet from content production (seller-side) to customer-created content (buyer-side), and the rise of social media is one of the effects emerging from the concept of Web 2.0.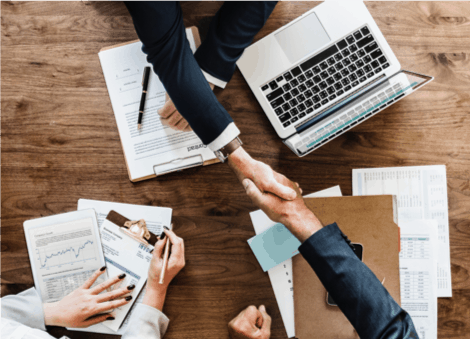 The term Sales 2.0 was first used by Nigel Edelstein in 2006 and later popularized in 2008 trough the book "Sales 2.0: Improve Business Results Using Innovative Sales Practices and Technology" by Anneke Seley and Brent Holloway.
Sales 2.0 is, as the name indicates, closely related to concept of Web 2.0. The concept of Sales 2.0 focusses on the use of enabling technologies combined with leading sales processes to improve business results that drive real value for both buyers and sellers. In Sales 2.0 the buyer is recognized as the empowered one, in the same way as in the concept of Web 2.0ii. It is important to emphasize that the concept of Sales 2.0, as well as social selling, is more linked to a business-to-business context.
What is social selling?
Social selling is a word that has emerged from the concept of Sales 2.0, in the same way as the concept of Sales 2.0 has emerged from the concept of Web 2.0. However, the concept of Sales 2.0 and social selling is completely interrelated. Where Sales 2.0 is a concept describing a change in the mindset related to the sale process, social selling is a strategic way to use it. Social selling is basically a way for salespeople to develop relationships as a part of the sales process. It is about getting a potential buyer to know you, like you and trust you through marketing and sales efforts on social media. Ultimately, it is about getting customers to come to you when they need your products or services.
Why should salespeople be using social selling?
A study exploring the buyer-seller dyadic perceptions of technology and relationships in context to Sales 2.0 found, that the salespeople have significant perceptual differences with respect to evaluations of their customer's information technology expectations and those differences reflect a perceptual underestimation of the customer's expectations. Specifically, the salesperson underestimates the technology expectations of their customers.ii However, the study did not only find a perceptual difference in the buyer-seller expectations concerning the use of information technology. It also found, that salespeople have significant perceptual differences with respect to evaluations of the relationship-building performance with customers where the difference reflects an overestimation of their performance perceptions relative to their actual customersii. This implicates the pitfalls of having a "Sales 1.0" mindset today, as the salespersons in the study significantly underestimated the importance of their customer's technology expectations, and at the same time significantly overestimated their relational performance relative to their customers.
As mentioned social selling is about finding the right prospects, build trusted relationships, and ultimately achieve your sales goals, all by the use of a social media network. This social aspect of selling was first described in 2009 in a study by Jiang, Dahl, Chattopadhyay & Hoegg. The study examined the effects of incidental similarity shared between a salesperson and a potential customer. The study found that an incidental similarity can result in a more favourable attitude and a higher intention to purchase, due to the persuasive effects of social connectedness in an interpersonal context. However, when the need for social connectedness is mitigated, e.g. when the salesperson is disliked or when the relationship is not expected to continue, the positive effects of incidental similarity are lost. This study emphazies why social selling can be a valuable tool in transforming prospects in to buyers by using social media platforms to build a network of trusted relationships build on a social connectedness.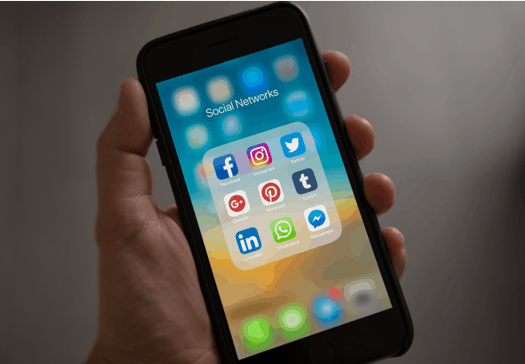 But what about the social media aspects, is really that important in a business-to-business context? According to a 2012 study by Rodriguez, Peterson and Krishnan it is. This study had the purpose of evaluating the influence of social media on business-to-business sales performance. The results strongly indicate that social media usage has a positive relationship with selling organizations' ability to both create opportunities and manage relationships. In terms of performance, the study also found that social media usage has a positive impact on relationship sales performance, which is based on relational measures of sales performance that focus on behaviours that strengthen the relationship between buyers and sellers.vi
A more recent study was conducted by Itani, Agnihotri and Dingus in 2017. The purpose of this study was to identify the role of social media in business-to-business sales and examine its impact in the selling process. The study found a positive empirical support linking social media use to the improved collection of competitive intelligence as well as to more adaptive selling behaviours, which both lead to an increase in sales performance. It is important to state the study did not find any link between salespersons social media use and sales performance, which merely states that social media use alone does not guarantee such. Instead it can affect performance by affecting the skills, knowledge and behaviour of the salespeople self. This supports the previous study where social media use had no direct impact on the outcome-based performance of business-to-business salespeople.
How to use social selling?
At this moment, the evolution of sales and the definition of social selling has been addressed, as well as an overview of studies supporting the use social selling to in various contexts. But how can company use social selling?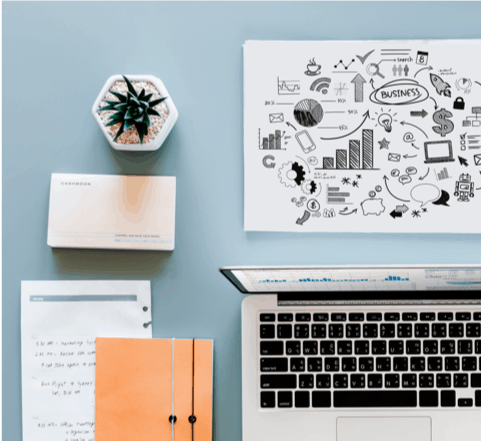 A study from 2012 by Agnihotri, Kothandaraman, Kashyap and Singh has provided a framework on how social media tools can help salespeople perform service behaviors leading to value creation. When talking social media use of salespeople, the research focuses on salespeople using social media in a professional context. The study suggests that salespeople need to use social media to perform service behaviours such as information sharing, customer service and trust building (even after closing the sale), in order to create value. In that context the study finds, that the use of social media is aimed to generate content and develop networks for greater interaction with customers and prospects. The study proposes that, the greater the fit between the salesperson's service behaviours and the social media capabilities to pull customers toward salesperson generated content, the greater the customer perceived value. On the other hand, the greater the fit between the salesperson's service behaviours and the social media capabilities to push information through expanding networks of customer connections, the greater the salesperson perceived value.
In a more practical matter, there are things salespeople should do in order to (successfully) use social selling. First of all, they should start optimizing their social profiles for an audience of potential buyers instead just being a digital resume. Secondly, which heavily relates to the previous mentioned study, salespeople should start engaging with their social media network by sharing content, liking, commenting and connecting. Away to keep yourself relevant in the eyes of prospects is to join relevant group and forums and subscribe to relevant blogs. Using it in the right way it can help you provide value and establish credibility within your social network.
When it comes to social selling it is important to remember, that the goal for the salesperson is to form a relationship with each prospect, providing suggestions and answering questions rather than building an affinity for the organization's brand. More so a study suggests, that business-to-business salespeople only need to invest 5% to 10% of their time for a successful use of social sales. So, if you are a sales representative who are not already using social media in a professional sales context, it is about time to get started with social selling in order to meet potential buyers.





---
Tim O'Reilly, 'What Is Web 2.0' (Radar, 2005) <https://www.oreilly.com/pub/a/web2/archive/what-is-web-20.html> accessed 20 November 2018.
Richard A. Rocco and Alan J. Bush, 'Exploring Buyer-Seller Dyadic Perceptions Of Technology And Relationships' (2016) 10 Journal of Research in Interactive Marketing.
Joan C. Curtis and Barbara Giamanco, The New Handshake (Praeger 2010).
Leif Carlsen, 'Hvad Er Social Selling?' (Social Selling Company, 2018) <https://www.socialsellingcompany.dk/hvad-er-social-selling/> accessed 20 November 2018.
Lan Jiang and others, 'The Persuasive Role Of Incidental Similarity On Attitudes And Purchase Intentions In A Sales Context' (2009) 36 Journal of Consumer Research.
Michael Rodriguez, Robert M. Peterson and Vijaykumar Krishnan, 'Social Media'S Influence On Business-To-Business Sales Performance' (2012) 32 Journal of Personal Selling & Sales Management.
Omar S. Itani, Raj Agnihotri and Rebecca Dingus, 'Social Media Use In B2b Sales And Its Impact On Competitive Intelligence Collection And Adaptive Selling: Examining The Role Of Learning Orientation As An Enabler' (2017) 66 Industrial Marketing Management.
Raj Agnihotri and others, 'Bringing "Social" Into Sales: The Impact Of Salespeople's Social Media Use On Service Behaviors And Value Creation' (2012) 32 Journal of Personal Selling & Sales Management.
Emma Brudner, 'The Sales Professional's Go-To Guide To Social Selling' (HubSpot, 2017) <https://blog.hubspot.com/sales/sales-professionals-guide-to-social-selling> accessed 20 November 2018.
Laurence Minsky and Keith A. Quesenberry, 'How B2B Sales Can Benefit From Social Selling' Harvard Business Review (2016).
Like this post? You'll find more marketing insights in my new book: International Brand Strategy: A guide to achieving global brand growth, now available from booksellers globally. Order your copy here.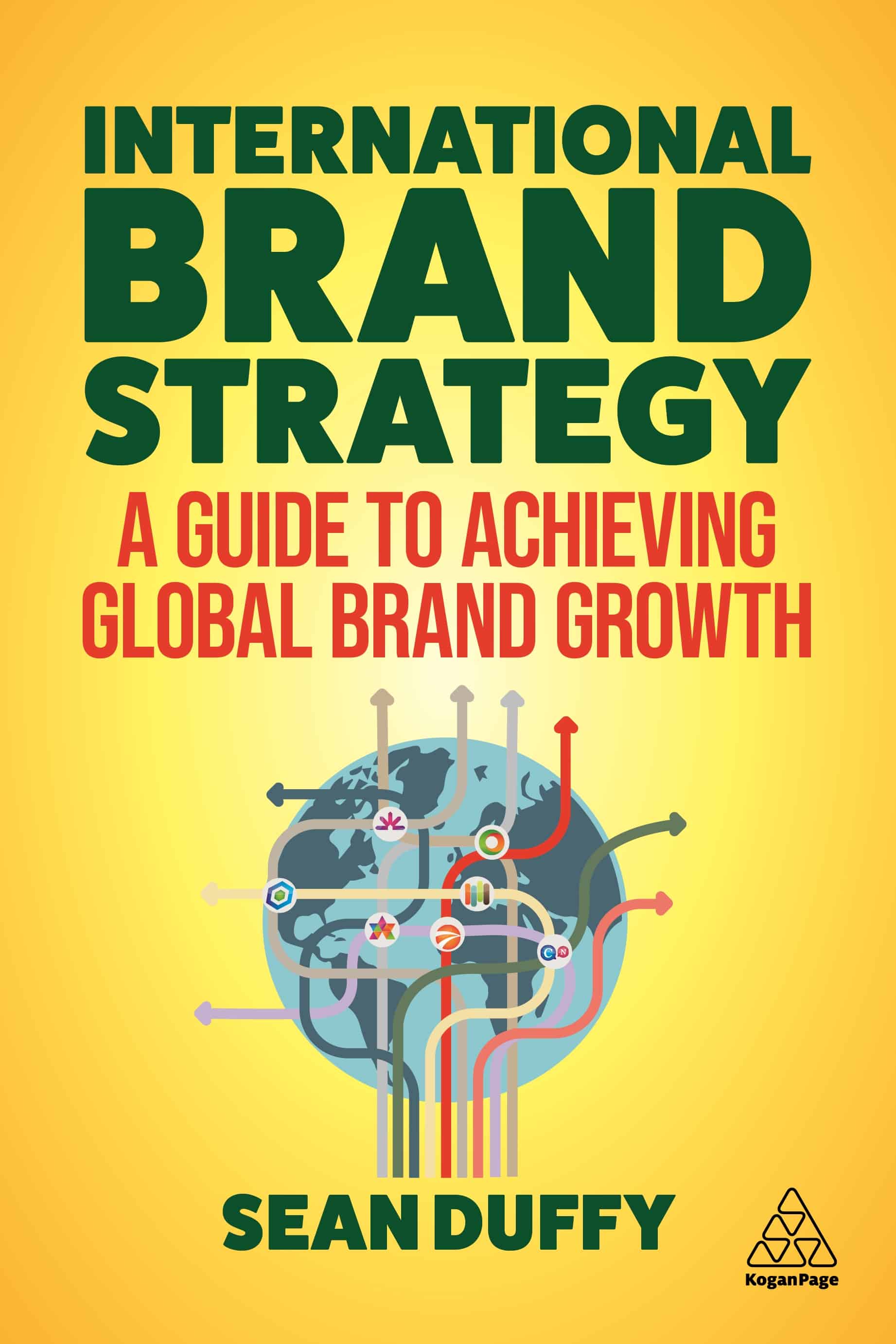 Order Your Copy
Students from the International Marketing and Brand Management program at Lund University are the contributing authors for the BrandBase blog.