Finding Love: A Fairytale or a Business Idea?
It's a match! - A modern Tinder dating story compared to a love story from the past...
30 Apr 2019
2096 Views
Written by Johanna Karlsson
A Tale from Another Century
I remember when I was a little girl and my great grandmother told me how she met my great grandfather and I thought their love story sounded like the script of a movie. Both of them grew up in the same small village on the Swedish countryside. My great grandmother, Sigrid, was the daughter of the village priest and her family was well-respected throughout the county. My great grandfather, Lars-Erik, was the son of a farmer and he started to work at the family farm at a very young age. My great grandparents were not older than 16 and 18 when they began courting in secrecy, as their union would not be appreciated by the priest. They fell madly in love and dreamed about the future they hoped to have together one day. However, their secret did not last for long and the scandal was a fact when Sigrid's belly started to grow. The young couple were quickly wed before they left the village to raise their child far away from the gossip and the vicious glares.
This is a story that was possible to take place in the first half of the 20th Century, but the world has changed a lot since then. Dating has become more connected to the action of spending money as the society has gone through economic and technological developments (Timmermans & Courtois, 2018). Some entrepreneurial spirits have realized that there is a massive business opportunity to capitalize on in the area of finding love, which has resulted in instead of meeting a partner from the village or city we grew up in, we try to expand our horizons to other places by utilizing digital media.
Online Behavior
The online behavior of our society is changing, and we are living in a truly digital era where most things in our everyday life is being transferred to online platforms. This is not limited to shopping behavior and the way we order food but also include the way we interact with and date people. Online dating had a massive growth during the beginning of the 21st Century and LeFebvre (2018) found that more people think it is possible to find love via online sources than meeting your true love face to face. One of the online applications that are particularly popular among young adults at the moment is Tinder, and it is presumed that dating applications are here to stay due to the technological development that has formed the society (Sumter, Vandenbosch & Ligtenberg, 2017)
Tinder
Most of us know that the Tinder app is based on a display of images and a short description of ourselves, and we adjust our settings according to sexual orientation, gender and the age range we are interested in (LeFebvre, 2018). We place great importance in choosing the photos we display on our Tinder profile, as it is all about making a first good impression (Ward, 2017). Further, it is found that by adjusting our profile a little bit mainly by including more pictures we will be perceived as more attractive and it will generate more matches (Tyson et al., 2016). We tend to match with the people we consider to be good-looking and who has a captivating biography by swiping right, and we swipe left for the individuals that do not capture our interest (Ward, 2017). In the blink of an eye, we have decided in which direction we want to swipe for the profile that appears on our screen, which shows that the usage of Tinder is a great example of how we accommodate to the law of limits to attention, which states that:
"As everybody in a network is able, in principle, to connect and communicate to everyone else in the network, there is a limit to attention because the time to read, listen or view for receivers run out." (Dijk, 2012, p.40)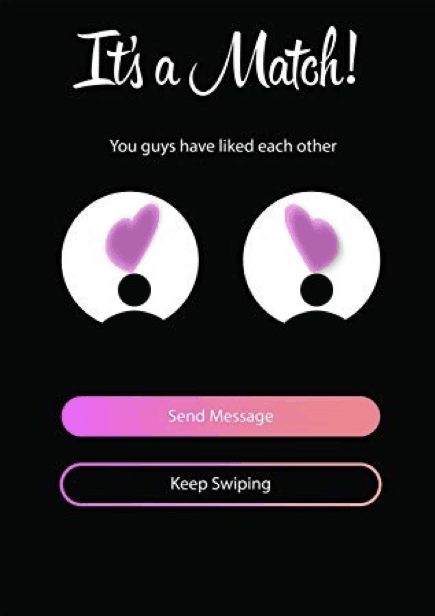 Another law of the web that is relevant for the usage of Tinder is the law of network externality which basically states that once a network begins to attract participants, more individuals will become interested in joining the network as peer pressure of being included in the network exist (Dijk, 2012). This is fully in line with LeFebvre's (2018) findings which showed that many individuals joined Tinder because 'everyone' was a part of the network, and some people downloaded the app as a response to the fear of missing out of contemporary conversations. The application could further be connected to the law of small worlds as it is found to be a way for individuals to connect to people they do not know, and by that expand their existing network (Newett, Churchill & Robards, 2018). It is also found that the singles that are using Tinder are more extrovert than singles that are not using the application, which indicates that Tinder users are more willing to expand their network and try new things than non-Tinder users are (Timmermans & Caluwé, 2017).
The phenomenon of Tinder has struck the world as a way to find a love partner for life or to form a causal relationship for the moment and it has forever changed our view of initiating the dating process (Timmermans & Courtois, 2018).
From Matching to Meeting
When it comes to initiating a conversation, it is more likely to be done by an individual who is seeking either a casual or committed relationship compared to those individuals who only joined the network out of curiosity (Timmermans & Courtois, 2018). Once people have joined the Tinder network, they usually use it for 15 minutes or less per day, and the most common place to open the application is at home (Newett, Churchill & Robards, 2018).
If we have matched with a person that seems to be amazing, according to all our standards, we want to initiate a conversation with something original that makes us stand out to maximize our possibilities of physically meeting this person (Kam, 2018).
We all recognize that feeling of butterflies in our stomach when we are about to go on a date, and how it can almost be too much to handle, especially when we are going on a date with a person we have never met before. When we decide who of our Tinder matches we are going to meet, Timmermanns and Courtois (2018) found that we tend to stick to individuals that are of compatible attractiveness to ourselves, and since a match indicates that we find each other attractive it is very plausible that some sort of relationship will evolve from the first personal encounter.
The form of the following relationship is often dependent on the motives we have when joining Tinder in the first place, finding contemporary or lasting love. There are many motives of why we begin to use Tinder and Orosz et al. (2018) found that the most common motives are out of boredom, to have sex, to find love and to enhance our self-esteem. The strongest factor of these motivators however, is to find love (Sumter, Vandenbosch & Ligtenberg, 2017). Not all matches lead to conversation and not all conversations lead to physical meetings. However, Newett, Churchill and Robards (2018) found that most users have met at least one of their matches in person, and the application had, to some extent, changed the participants approach to dating.
How About the Future?
How will we find love in the coming century? Will the phenomenon of online dating continue? Most likely, someone will capitalize on the trend of online dating in combination with the increased number of single households (Bachman & Barua, 2015), to establish a business that will surpass the wide spread usage of Tinder. We know that the way we communicate with our loved ones has changed from the past (Ward, 2017), and it is hard to imagine what it will look like in the future.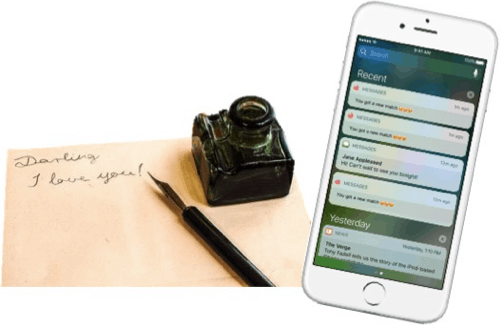 My great grandmother really enjoyed telling me her love story, and it was incredible to listen to the love she still had for the man she spent over 50 years with. What love story will we tell our great grandchildren? Will it be a story of swiping right, matching and starting a conversation with a simple hello?




References
Bachman, D. & Barua, A. (2015). Single-Person Housholds: Another Look at the Changing American Family, Deloitte Insights, 12 November, Available online: https://www2.deloitte.com/insights/us/en/economy/behind-the-numbers/single-person-households-and-changing-american-family.html [Accessed 27 November 2018]
Djik, J. (2012). The Network Society, London: Sage Publications
Kam, D. (2018). We Went Ahead and Fixed the Worst Tinder Conversation Starters, web blog post available at: https://swipelife.tinder.com/post/we-went-ahead-and-fixed-the-worst-tinder-conversation-starters [Accessed 27 November 2018]
LeFebvre, L. (2018). Swiping Me off My Feet: Explicating Relationship Initiation on Tinder, Journal of Social and Personal Relationships, vol. 35, no. 9, pp.1205-1229
Newett, L., Churchill, B. & Robards, B. (2018). Forming Connections in the Digital Era: Tinder, a New Tool in Young Australian Intimate Life, Journal of Sociology, vol. 54, no. 3, pp.346-361
Orosz, G., Benyó, M., Berkes, B., Nikoletti, E., Gál, E., Tóth-Király, I. & Böthe, B. (2018). The Personality, Motivational and Need-Based Background of Problematic Tinder Use, Journal of Behavioural Addictions, vol. 7, no. 2, pp.301-316
Sumter, S., Vandenbosch, L. & Ligtenberg, L. (2017). Love Me Tinder: Untangling Emerging Adults' Motivations for Using the Dating Application Tinder, Telematics and Informatics, vol. 34, no. 1, pp.67-78
Timmermans, E. & Caluwé, E. (2017). To Tinder or not to Tinder, That's the Question: An Individual Differences Perspective to Tinder Use and Motives, Personality and Individual Differences, vol. 110, no. 1, pp.74-79
Timmermans, E. & Courtois, C. (2018). From Swiping to Casual Sex and/or Committed Relationships: Exploring the Experiences of Tinder Users, The Information Society, vol. 34, no. 2, pp.59-70
Tyson, G., Perta, V., Haddadi, H. & Seto, M. (2016). A First Look at Activity on Tinder [pdf] Available at: https://arxiv.org/pdf/1607.01952.pdf [Accessed 28 November 2018]
Ward, J. (2017). What are You Doing on Tinder? Impression Management on a Matchmaking Mobile App, Information, Communication & Society, vol. 20, no 11, pp.1644-1659
Images
Amazon. (n.d.). Available online: https://www.amazon.co.uk/Personalised-Tinder-Social-Selfie-Classic/dp/B07C9179FD [Accessed 27 November 2018]
Jupiter8. (n.d.). Available online: https://www.123rf.com/photo_94404328_fountain-pen-and-ink-bottle-love-letter-.html [Accessed 28 November 2018]
Rathore. (2018). Available online: https://www.quora.com/How-come-Tinder-says-I-have-new-likes-but-when-I-open-the-app-it-doesnt-show-who-they-are [Accessed 28 November 2018]
Zdnet. (2017). Available online: https://www.zdnet.com/article/one-click-wonder-how-to-clear-many-days-of-notifications-on-your-iphone-in-one-tap/
Like this post? You'll find more marketing insights in my new book: International Brand Strategy: A guide to achieving global brand growth, now available from booksellers globally. Order your copy here.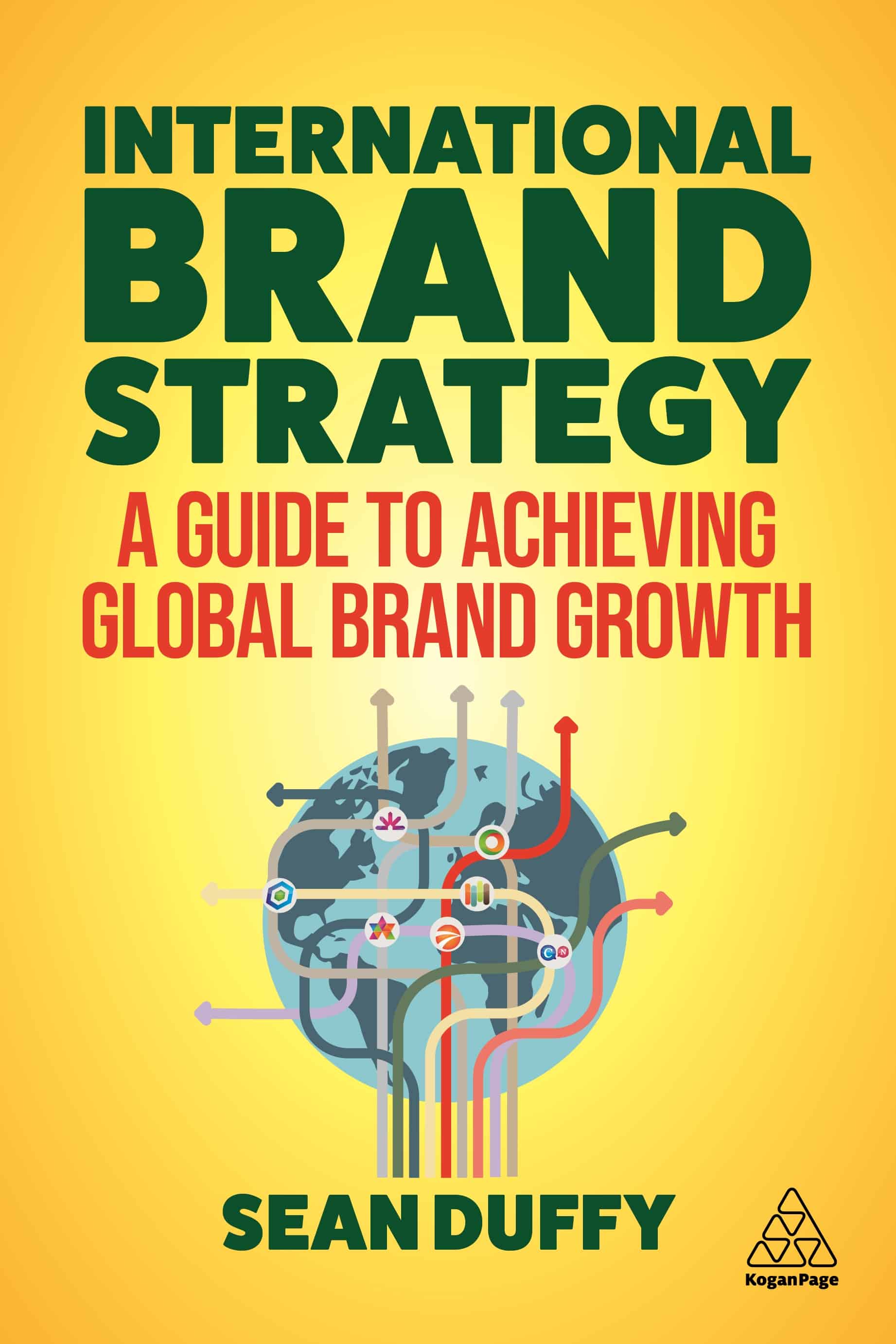 Order Your Copy
Students from the International Marketing and Brand Management program at Lund University are the contributing authors for the BrandBase blog.