6 lessons on how to successfully build a community on social media
The story of fitness influencer Kayla Itsines...
19 Mar 2019
3755 Views
Written by Carolin Bruder
In recent years the influencer scene has increased rapidly. These days, people, especially the younger generation spends considerably more time in front of their smartphone than ever before. One who knew how to turn it into a lucrative business is Kayla Itsines. Today, Kayla is the most influential fitness entrepreneur in the world according to Forbes Magazine (O'Connor, 2018). Therefore, the Australian fitness lover is a role model when it comes to building up a huge online community. Today, 6.6 million fitness enthusiasts follow her. How they were able to build the community on social media?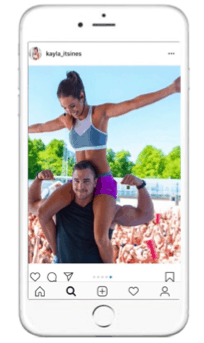 Kayla and her fiancé Tobie Pierce have achieved what many people dream of: together they have a million-dollar empire which today includes paid e-books, hardcover books, sports accessories and a sold-out world tour. The fitness program 'Bikini Body Guides' (BBG), which have become even more famous thanks to her fitness app 'Sweat', have brought Kayla far better measurements than 90-60-90. In 2016, 'Sweat' was the most downloaded fitness-app which generated 17 million dollars in revenue. Today, the fitness influencer has more than 100 million dollars in sales and additionally earns 150,000 dollar per post on Instagram (O'Connor, 2018).
Kayla's Branding Strategy
When Kayla was 18, she started working as a personal trainer and began developing a program that focuses on body parts women considered as problem areas: belly, arms and thighs. Kayla and her clients began to notice the enormous success of her fitness program and spread the word online. As a first mover on the photo sharing app Instagram, she was able to build a decent organic growth.
Kayla saw the potential ahead of many others and used the opportunity before the app became bigger and bigger and a growing number of users on the platform became influencers. She managed to build a community of people who have the same goal: to lose weight, to gain muscle and to tone up. Kayla's community is connected by hashtags and motivate each other to exercise and eat healthy food (Liu et al., 2018). Her success is based on real stories of her clients and the motivating community. This is known as an important factor when building up a community on social media (Gensler et al., 2013).
Find out more about influencer marketing impact.
6 TIPS on how to build a community on social media as Kayla did
Building a community on social media isn't easy. So, how to do it properly?
#1 Be authentic
It sounds redundant, but according to Kayla Itsines it is the most important point. The key to success these days is authenticity (Duffy & Wissinger, 2017). There are too many brands and people in public who do things just for money and because it is currently a trend. The personal trainer from Adelaide has always done sports and had a healthy diet, for her it was not suddenly a hype she wanted to jump on. Kayla emphasizes that it is important to find something that inspires you and what you love, because only then you can sell the product authentically (Gardt, 2017).
#2 Find your target group – and stick with it
While many brands try to position themselves as broad as possible in order to reach the wide mass, Kayla focuses on women. She defined her target group relatively early and did not change it. Until today she trains for and with women. The app, the guides, the blog and the posts are designed in the same way and only address women. Kayla's advice: "Find out who is the perfect target group for the product and stick with it." (Gardt, 2017).
#3 Be disciplined
Discipline is extremely important for Kayla, not only in sports, but also at work. She once mentioned that everyone has those days when you may not feel like preparing a post, making a video or communicating with people (Instagram, 2018). However, and especially then, it is even more important to be and stay disciplined because in the age of social networks it is crucial to keep in touch with the community (van Dijk, 2012).
#4 Learning from mistakes
There were no really big setbacks or mistakes. Yet, you can learn a lot from small mistakes. For example, when the e-book was published the entire website collapsed. Moreover, mistakes can also happen when it comes to naming. One thing Kayla regrets is that she has called her program 'Bikini Body Guide'. She wishes she would have made clearer that anybody can wear a bikini no matter which shape or size (Suddath, 2016).
In 2012, when Kayla published the guide Instagram was not as popular as it is today. Topics such as body positivism and the feminist movement were not central to society. In fact, Instagram is one of the causes that brought movements like these to life. According to a study, women who see idealized images on Instagram and compare themselves to them often suffer from low self-esteem and high levels of stress (Fardouly et al., 2017). This is also the reason why the word 'bikini' does not appear in the name of the app. It is simply called 'Sweat'.
#5 Use hashtags
How to build a community on Instagram? Worldwide, hundreds of thousands of women have purchased Kayla's Bikini Body Guide program. Those women keep their own followers updated on their progress and empower each other by posting photos. Thereby, they are using hashtags which serve as motivational drivers (Erz et al., 2018). By March 2017 hashtags such as #bbg, #bbgprogress, #bbgcommunity and #kaylasarmy had been used in over 10 million Instagram posts.
#6 Content is key
To stay in the minds of users in this fast-changing social media environment, influencers need to create exceptional content (Christodoulides, 2009). Kayla's idea was to offer women a stage to present what they have achieved so far.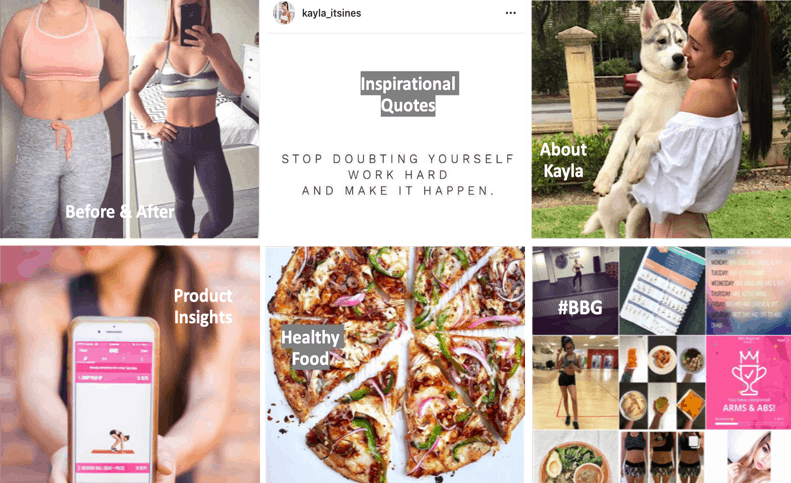 Before & After photos uploaded by her followers – Kayla's community constantly uploads before and after photos to Instagram with the hashtag #bbg and other related hashtags. Kayla shares these photos on her personal profile, therefore her feed is mainly filled with pictures of women who have successfully trained with her guide. Kayla is creating brand stories through higher levels of customer-brand interactions (Gensler et al., 2013). This kind of interactive communications can act as mechanisms for value co-creation (Hatch and Schultz, 2010; Gensler et al, 2013). It is also one of the best ways to establish credibility and increase sales.
Inspirational quotes – quotes like "All our dreams can come true, if we have the courage to pursue them." appeal to many people. Those quotes are very popular on Instagram because it is both a visual and an aspirational platform. Sharing inspirational quotes should be a part of any Instagram content strategy.
About Kayla – Kayla shares photos about her personal life. Photos showing her walking her dogs, working out, on vacation, or spending time with her sister and boyfriend. These kinds of photos make Kayla sympathetic and again very authentic. Everyone can identify with her as she seems to be a person like you and me.
Product insights – Kayla also provides product insights by sharing videos and screenshots of what her guides and app look like. She also shares photos when exercising with the sport equipment she sells, such as ankle weights.
Healthy food inspirations – just like many other influencers, Kayla shares photos of healthy food options to give her followers inspiration. A study has shown that users like to view food related posts, especially the ones with sweets, fruits and vegetables (Barre et al, 2018).
Now you are ready to build up your own online community.
Keep your eyes open, after Facebook and Instagram there might be already a new platform where YOU can benefit from the first mover advantage.





References
Barre, L., Cronin, K., & Young, T. (2018). Instagram and food related posts: healthier eaters view more food posts. Journal of Nutrition Education and Behavior, 50 (7, Suppl. 1), S104. Retrieved from http://ludwig.lub.lu.se/login?url=http://search.ebscohost.com.ludwig.lub.lu.se/login.aspx?direct=trut&AuthType=ip,uid&db=ffh&AN=2018-11-Aj11663&site=ehost-live
Björn, Michael (2016) Ericsson.com. The 10 hot consumer trends for 2016 – ConsumerLab – Ericsson. [online] Available at: https://www.ericsson.com/en/trends-and-insights/consumerlab/consumer-insights/reports/10-hot-consumer-trends-for-2016 [Accessed 28 Nov. 2018].
Christodoulides, G. (2009). Branding in the post-internet era. Marketing Theory, 9(1), pp.141-144.
Duffy, B. E. & Wissinger, E. (2017). Mythologies of Creative Work in the Social Media Age: Fun, Free, and "Just Being Me". International Journal of Communication (19328036), 11, pp. 4652–4671. Available at: http://ludwig.lub.lu.se/login?url=http://search.ebscohost.com/login.aspx?direct=true&AuthType=ip,uid&db=cms&AN=126813151&site=ehost-live [Accessed 28 Nov. 2018].
Erz, A., Marder, B., & Osadchaya, E. (2018). Hashtags: Motivational Drivers, their Use, and Differences Between Influencers and Followers. Computers in Human Behavior, 89, 48-60. DOI: 10.1016/j.chb.2018.07.030
Fardouly, J., Willburger, B. and Vartanian, L. (2017). Instagram use and young women's body image concerns and self-objectification: Testing mediational pathways. New Media & Society, 20(4), pp.1380-1395.
Gardt, M. (2017). Fitness-Queen Kayla Itsines verdient mit Instagram Millionen.
Daily. Available at: https://omr.com/de/instagram-fitness-kayla-itsines/ [Accessed 27 Nov. 2018].
Gensler, S., Völckner, F., Liu-Thompkins, Y., and Wiertz, C. (2013). Managing Brands in the Social Media Environment. Journal of Interactive Marketing, no. 27, pp.242-256. "A brand is no longer what we tell the consumers it is- it is what consumers tell each other it is."
Hatch, M. & Schultz, M. (2010) Toward a theory of brand co-creation with
implications for brand governance. Journal of Brand Management, 17(8): 590-604.
Instagram (2018). Kayla_Itsines. [Instagram] Available at: https://www.instagram.com/ kayla_itsines [Accessed 27 Nov. 2018]
Liu, L., Matthew, K., Liu, R., & Chen, J. (2018) Trust transfer in social media brand communities: The role of consumer engagement. International Journal of Information Management. 2018;41:1-13.
Miles, J.G. (2014), Instagram Power: Build your Brand and Reach More Customers with the Power of Pictures, McGraw-Hill Education, New York, NY.
O'Connor, C. (2018). Forbes Top Influencers: Inside The Rise Of Kayla Itsines, The Internet's Workout Queen. [online] Forbes. Available at: https://www.forbes.com/sites/clareoconnor/2017/04/10/forbes-top-influencers-inside-the-rise-of-kayla-itsines-the-internets-workout-queen/#6e6635e3673f [Accessed 27 Nov. 2018].
Suddath, C. (2016). The Bikini Body Cult of Kayla Itsines. [online] Bloomberg.com. Available at: https://www.bloomberg.com/features/2016-cult-of-kayla/ [Accessed 27 Nov. 2018].
Van Dijk, J. (2012). The network society. London: Sage Publications.
Like this post? You'll find more marketing insights in my new book: International Brand Strategy: A guide to achieving global brand growth, now available from booksellers globally. Order your copy here.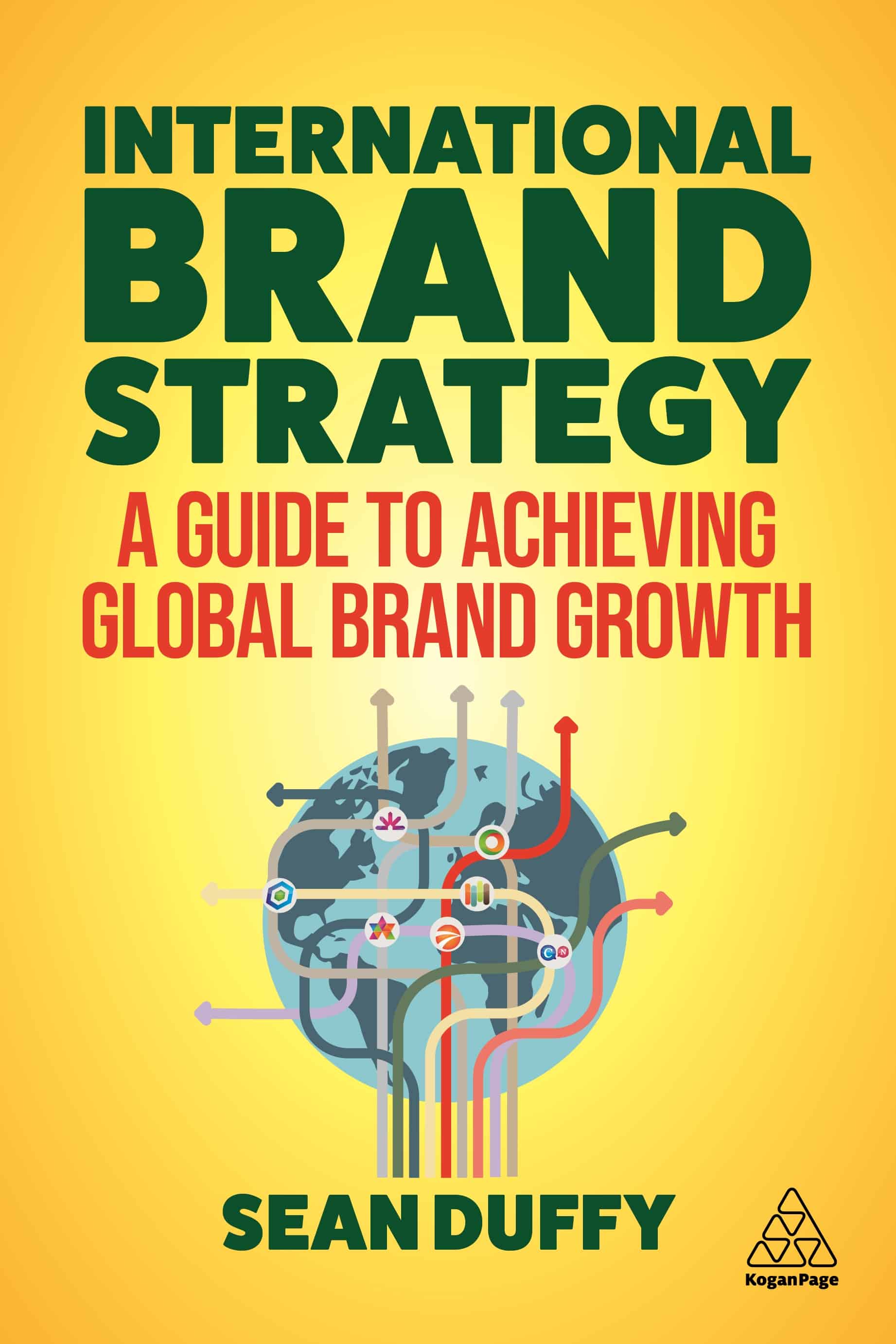 Order Your Copy
Students from the International Marketing and Brand Management program at Lund University are the contributing authors for the BrandBase blog.