5 Ways for Your Cultural Driven Brand to Remain Timeless
Today's cultural trends are changing the way brands emerge over time. There is no way to get it wrong if you follow these 5 simple steps...
26 Mar 2019
2756 Views
Written by Victoria Rocha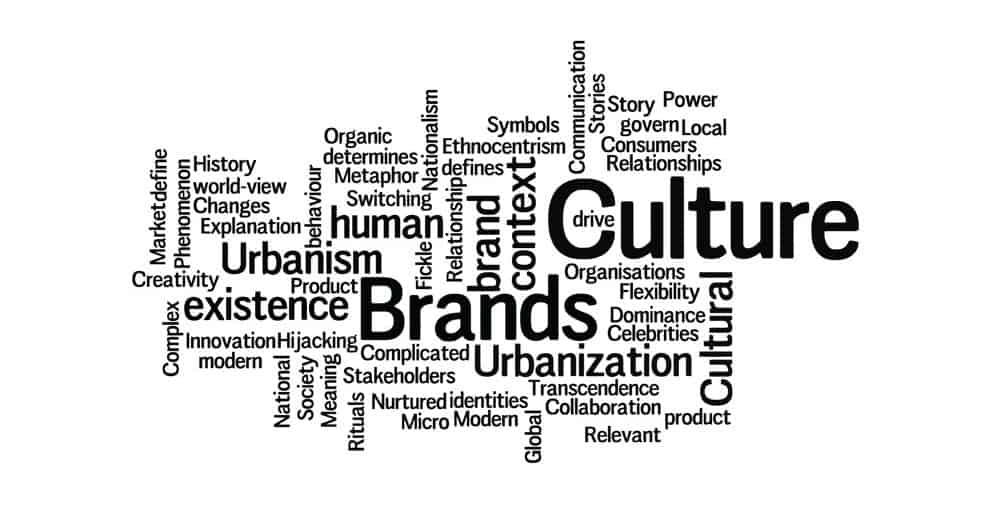 As brands have become "the uninvited crashers of the Web 2.0 party" like Fournier & Avery (2011) mention, to be authentic and relevant, brands have to adjust to the latest cultural conversations. Nowadays, brands need to be different but that's not enough, the higher goal of branding is to create cultural resonant brands that naturally insert themselves as a result of the Web 2.0 conversations (Fournier & Avery, 2011). This means that brands have to move at the speed of culture and use culture to connect with their consumers (Guy, 2018). As a result of this phenomenon, new brands have emerged and could be called cultural resonant brands or short-term brands. However, the main challenge for these cultural resonant brands is that what it's important today, will probably not be tomorrow (Fournier & Avery, 2011).
This blog you will give 5 simple steps for you to follow so your cultural resonant brand remains timeless.
But what are these so-called cultural resonant brands?
Cultural resonant brands or short-term brands are the result of the Web 2.0 environment that is characterized by an unreceptive not so welcoming crowd that wants brands to be authentic, transparent and relevant for their lives (Fournier & Avery, 2011). For a brand to be culturally resonant, it means that to some extent it "reflects, echo, reinforce and shapes the meanings" of the collective social space that consumers are part of (Fournier, Solomon and Englis, 2008). It is important for brands to anticipate these meaningful cultural shifts in their customers' lives since it is often rewarded with stronger brand relationships (Fournier, 2008). To understand this in an easier way, you may ask yourself:
"How does my brand resonate with the broader cultural worlds in which my consumers reside?' (Fournier, Solomon and Englis, 2008). 

By asking this, you can try to define if your brand is reflecting the conversations of the moment.
Web 2.0: what are the cultural conversations of the moment?
Well today's consumers are talking about: clean-living, ownership vs. access, transparency, DNA, augmented reality, brand experience, among others (Angus, 2018). One of the major cultural trends in 2018 has been these so-called clean-lifers who are consumers who feel they can make a difference which in a way obviously influences their spending choices. This means more saying no! No to unhealthy habits, no to animal-based products, and increasingly, no to unmeasured or uninformed spending (Angus, 2018).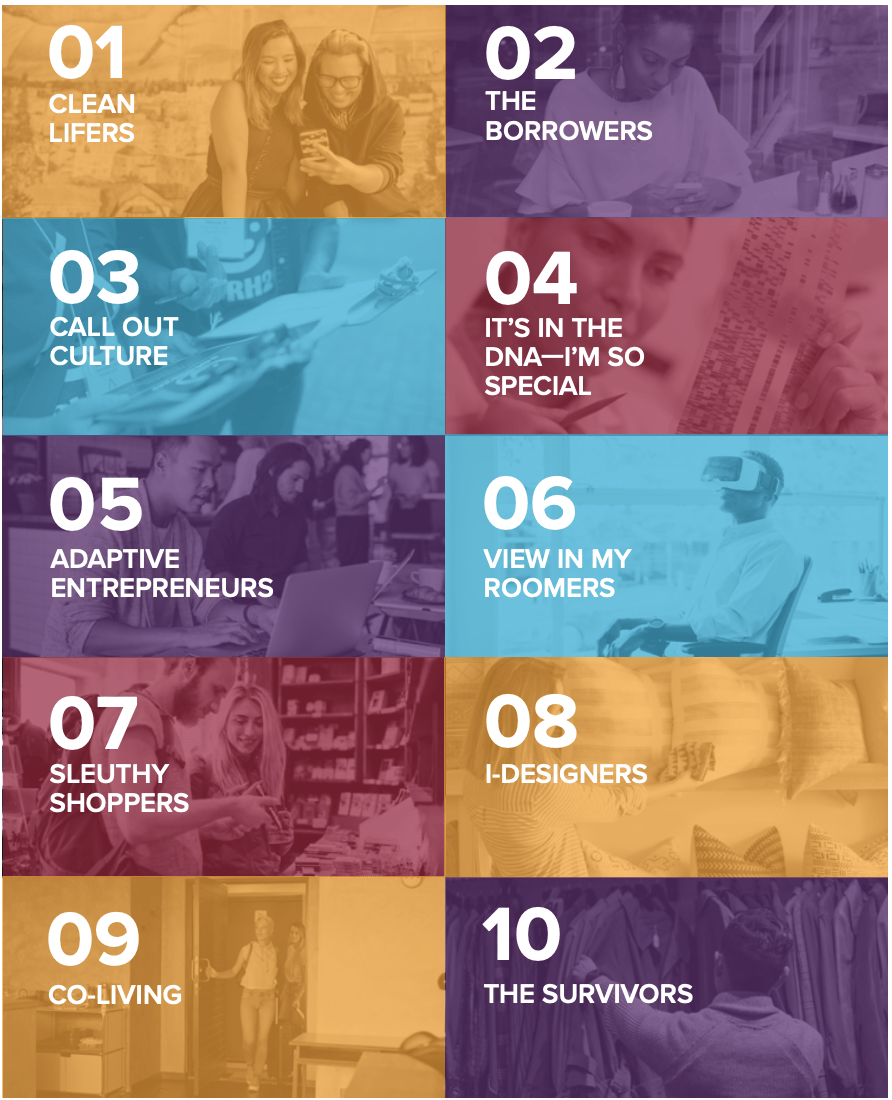 A great example of how brands emerge as a result of the cultural conversations is Brandless. An ecommerce company founded in 2017 that sells food, beauty and personal care products all for $3 dollars. This company got attention by redefining what it means to be a brand and eliminated the so called "brand tax", which means that it got rid of all the extra markups built into the retail price. Brandless, is built upon the idea that there is a community of people that think that everyone deserves better and better should not cost more. This company thinks that "customers are more likely to shop according with what they value, whether that's a preference for organic or non-GMO products or a good value" (Green, 2018). It is safe to say that Brandless is responding to sensitive and relevant cultural topic: informed spending.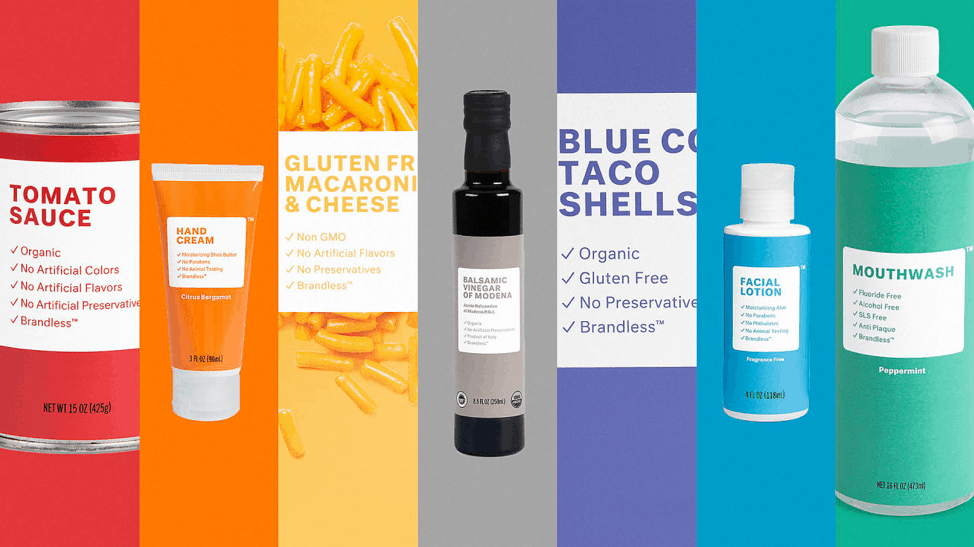 As some players emerge themselves in these conversations, they bring innovative ways to communicate with their consumers. Most importantly, it is no longer enough to talk about sustainability and social responsibility, consumers in 2018 will expect radical transparency from brands (Angus, 2018). Such as Everlane, a clothing brand founded in 2010, was built upon the concept of "radical transparency," an idea that not only refers to their manufacturing costs but also their ethical values (Segran, 2018). Everlane takes this concept very seriously, which led its CEO Michael Preysmen to delay the launch of a product until he could locate a factory that met the company's sustainability standards. The company eventually found one in Vietnam that recycles 98% of the water used and turns the leftover sludge into bricks used to construct inexpensive houses (Segran, 2018), making it a perfect match for the company´s "radical transparency" policy. As consumers increase their participation on the web, they have more access to information (Labrecque et al. 2013, p.258) and this means that the branding landscape calls for authenticity and transparency. In this case, Everlane shows the true cost of every product they produce and how much profit they make out it. In a certain way, by trying to be transparent with their consumers, they are involving themselves into their conversations.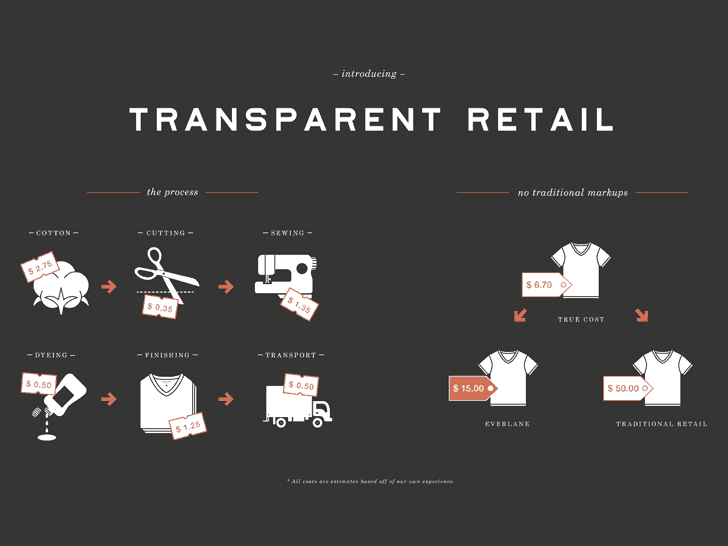 Will cultural resonant brands become obsolete tomorrow?
The main challenge of being a culturally resonant brand is that the chances of survival are lower because what it's important today will become obsolete tomorrow (Fournier & Avery, 2011). It is evident that in the age of social collective, active listening is essential if a brand wants to be an active player. Even tough, there is a "high probability that the behaviors of the social collective are not necessarily aligned with the best interests of the brand" (Fournier & Avery, 2011). All the fuzz around the conversations of the moment might distract you but how do you think these culturally resonant brands can avoid becoming out-of-date in tomorrow's new trends?
Even if a brand surged as part of today's cultural stream, the most important thing is that the brand focuses on getting the basics right as this would increase the chances of enduring over time (Barwise & Meehan, 2010). Here are 5 ways to build a timeless cultural resonant brand:
Create a resonant brand promise
7Build your customers' trust by delivering a consistent brand promise.
Don't get distracted by all the social media conversations.
Continue to learn from your customers' insights to improve your brand promise.
Participate in social media conversations as interaction is always welcomed but don't forget to follow the rules of each social network.
Source: (Barwise & Meehan, 2010).
Above all, as cultural conversations change at a high speed, the companies that will succeed in this environment are the ones using the countless opportunities offered by social media and Web 2.0 interactions while watching over their brand promise and revising the marketing rulebook rather than rewriting it (Barwise & Meehan, 2010).
Do you think these brands will adopt tomorrow's trends to stay relevant or will they remain true to their brand promise?




References:
Angus, A. (2018). Top 10 Global Consumer Trends for 2018 . Emerging Forces Shaping Consumer Behaviour. [online] Euromonitor International. Available at: http://go.euromonitor.com/rs/805-KOK-719/images/wpGCT2018.pdf?mkt_tok=eyJpIjoiTUdWak4ySTFOMlEzWm1WbSIsInQiOiJwRGJTTmNyUDJEaHZxaTJzNmRKUWY1dlFDaE5NZkljVUJkSFhIelY5NFdlMWpaeFhcL1pOVkN4emNpTVFyRzFETWZjUFltUXd5UzRPWmN0M09xVWZFeWVtQ3BiYVFySGFYR3hCTHBSdEhvckUxS2JMMjJMcnNKYTF3bE0xSTFreEcifQ%3D%3D [Accessed 25 Nov. 2018].
Barwise, P. and Meehan, S. (2010). The One Thing You Must Get Right When Building a Brand. [online] Harvard Business Review. Available at: https://hbr.org/2010/12/the-one-thing-you-must-get-right-when-building-a-brand [Accessed 23 Nov. 2018].
Brandless. (2018). [image] Available at: https://marshall-johnstonmm.com/2018/04/09/brandless-battles-the-current-challenges-of-faceless-marketing/ [Accessed 27 Nov. 2018].
Culture and brands. (2016). [image] Available at: https://www.brandingmag.com/2013/09/19/cultured-branding-lessons-from-aristotle/ [Accessed 28 Nov. 2018].
Everlane. (2018). Everlane. [online] Available at: https://www.everlane.com/about [Accessed 25 Nov. 2018].
Fournier, S. (2008). Lessons learned about consumers' relationships with brand. Handbook of Brand Relationships. [online] Available at: http://questromapps.bu.edu/qstnet/Personal/Faculty/Publication/pubUploads/WP2008-3.pdf [Accessed 27 Nov. 2018].
Fournier, S. and Avery, J. (2011). The uninvited brand. Business Horizons, 54(3), pp.193-207.
Fournier, S., Solomon, M. and Englis, B. (2008). When Brands Resonate. Handbook on Brand and Experience Management, [online] pp.35-57. Available at: https://www.researchgate.net/publication/256294329_When_Brands_Resonate [Accessed 24 Nov. 2018].
Green, D. (2018). Brandless, the online store that sells everything for $3, just got $240 million to take on Amazon. Here's what it's like to use.. [online] Nordic.businessinsider.com. Available at: https://nordic.businessinsider.com/review-brandless-store-sells-everything-for-3-dollars-2017-8?r=US&IR=T [Accessed 24 Nov. 2018].
Guy, G. (2018). Moving At The Speed Of Culture Is The New Brand Imperative. [online] Fast Company. Available at: https://www.fastcompany.com/3066094/moving-at-the-speed-of-culture-is-the-new-brand-imperative [Accessed 27 Nov. 2018].
Labrecque, L.I., Esche, J., Mathwick, C., Novak, T.P. & Hofacker, C.F. (2013). Consumer Power: Evolution in the Digital Age, Journal of Interactive Marketing, vol. 27, pp.257-269.
This Company Wants Its Customers to Know Exactly How Much It Is Making From Them. (2018). [image] Available at: https://www.entrepreneur.com/article/232444 [Accessed 27 Nov. 2018].
Segran, E. (2018). How Everlane Is Building The Next-Gen Clothing Brand. [online] Fast Company. Available at: https://www.fastcompany.com/40525607/how-everlane-is-building-the-next-gen-clothing-brand [Accessed 25 Nov. 2018].
Like this post? You'll find more marketing insights in my new book: International Brand Strategy: A guide to achieving global brand growth, now available from booksellers globally. Order your copy here.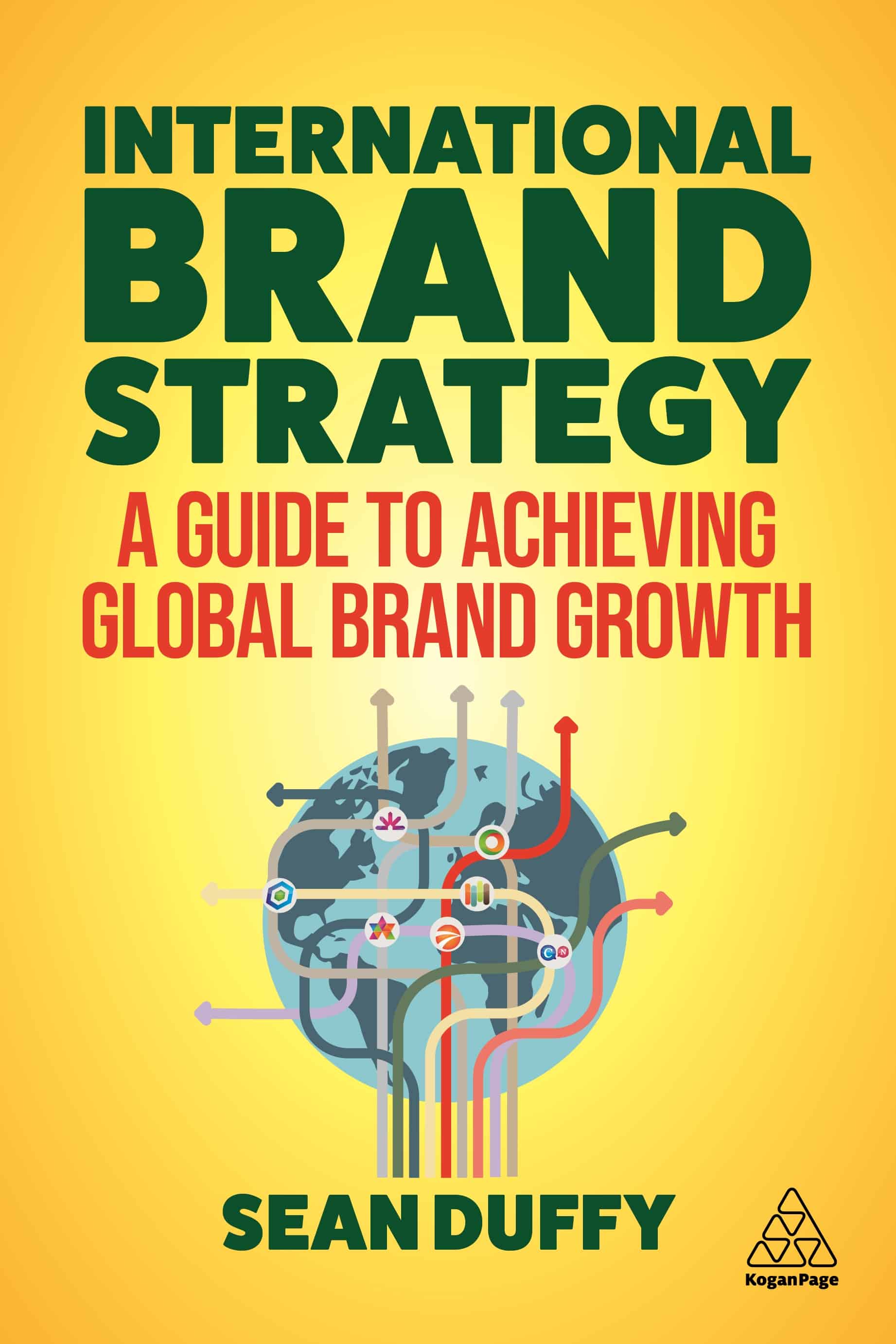 Order Your Copy
Students from the International Marketing and Brand Management program at Lund University are the contributing authors for the BrandBase blog.