Don't forget the "tact" in your online fundraising tactics
Seven Tactful Tactics for raising money online Microsoft recently came under a lot of criticism for the way it tried to raise money for Jap...
17 Mar 2011
2947 Views
Seven Tactful Tactics for raising money online
Microsoft recently came under a lot of criticism for the way it tried to raise money for Japanese earthquake relief. Their Twitter campaign was seen by many as a transparent ploy to promote their brand at the expense of Japanese quake victims. But it doesn't have to be that way if you remember to use tact in your fundraising tactics.
Let's face it, any public statement made by a brand about something good it did is self-serving. Get over it. John D. Rockefeller once said "Next to doing the right thing, the most important thing is to let people know you are doing the right thing." Good advice for any brand I'd say. There is nothing wrong with letting people know you are helping a good cause. But how a brand goes about this is very important.
The world is full of cynics who are looking for any excuse to cast your brand's philanthropy in the light of a crass self-serving marketing ploy. This is especially true if your brand has not done a very good job of winning over the public's trust. In any event, don't give them an excuse to rain on your parade of generosity.
There are lots of creative ways to do good on line and help your brand without drawing fire. Here are seven ways I've seen it done with tact.
1. Donate
If you like simplicity, just donate some cash and let people know you did it. Google just gave $250,000 to Japanese relief agencies.
2. Issue a challenge
To amplify your contribution donate money then challenge your peers or competitors to match it. Actress Alyssa Milano did this in response to the Haiti earthquake. This gave her gesture a lot more exposure while multiplying the good it did.

3. Facilitate donations
This is what Apple did when it let the Red Cross use its iTunes payment platform to raise donations for Japanese quake victims. It's also what Haitian Wyclef Jean and several others did after the quake in Haiti. He tweeted: "Please text "Yele" to 501501 to donate $5 to YELE HAITI. Your money will help with relief efforts. They need our help…please help if you can." People would text that message and the donation was added to their phone bill. Easy and effective.
4. Apply your expertise
What is Google good at? Finding stuff online right? Well they didn't miss a beat applying that skill to help people locate quake victims in Japan. They made a special version of their Person Finder tool dedicated to helping people locate friends and loved ones in the quake zone. This provides a very needed and visible service while at the same time demonstrating their brand's strength. Likewise, Twitter has used its Japanese blog to post hashtags that people can use to share information about the quake and relief efforts. James White is a graphic designer. How could an artist help? He created the poster above which he sells at Signalnoice.com with all profits going to relief efforts in Japan. So what is your brand good at?
5. Donate your product or service
Do you make rubber boots, blankets, shovels or energy bars? Find a way to donate them to quake victims. You may not be able to send the quantities that are needed in a disaster on the scale of what we just saw in Japan. But even in a big crisis you may be able to make a difference if you focus your donation on a specific village, school, or office that you have a connection to.
6. Offer an incentive for people to donate
This can easily head south if not done correctly. Your incentive cannot be so self-serving that your gain outweighs the benefit to the recipients of the donation. For instance, now would not be a good time to hold a "Quake Sale with 20% off mattress and $5 of each purchase going to help quake victims in Japan". Actually there would never be a good time for that tactic. Right now Lady Gaga is following in the steps of Lance Armstrong by selling bracelets for whatever visitors to her online shop want to pay with all proceeds going to quake relief. Actress Olivia Wilde tweeted that she would send personalized videos to anyone who donated $100 or more to Haitian relief efforts last year.
7. Do something
When tragedy struck in Haiti last year Sean Penn was at the scene. Lots of celebrities do that. But Penn didn't leave after a quick photo opp with survivors. He stayed on and co-founded the J/P Haitian Relief Organization. Closer to home you could donate the time of you and your staff to stuff care packages or work at a local soup kitchen and have them blog about the experience. Man a phone line and tweet about it or hold a bake sale in your office parking lot and stream it online or, better yet, hold it online. So don't just sit there …
These are just a few of the ways that brands can help for a good cause and especially in a time of a crisis like Japan is facing today. What are other ways that brands could help raise money for good causes without drawing the ire of a cynical public?
Like this post? You'll find more marketing insights in my new book: International Brand Strategy: A guide to achieving global brand growth, now available from booksellers globally. Order your copy here.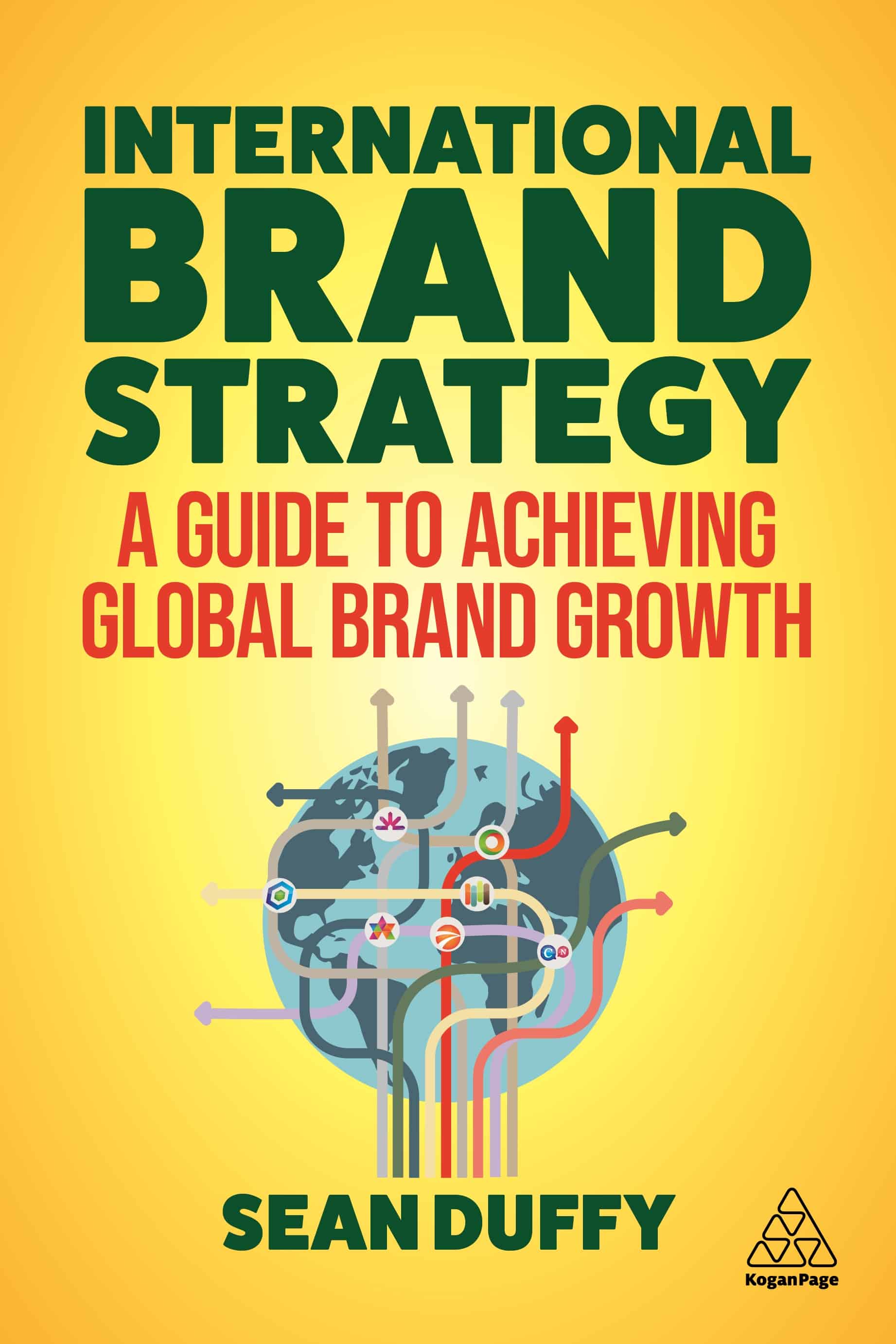 Order Your Copy
Speaker, consultant & founder of Duffy Agency, the flipped digital agency that provides accelerated growth to aspiring international brands.