Transforming the Power of Influencers into your Power: Chiara Ferragni's "The Blonde Salad"
Four tips on how to turn influencer power into your power, taking the example of Chiara Ferragni's "The Blonde Salad"...
4 Apr 2018
5973 Views
Written by Rebecca Huber
Times have changed. The emergence of Web 2.0 has altered the way brands and consumers behave. The power no longer lies within the brand, but rather within influential consumers, namely social media influencers (SMIs). I will unfold insights as to how you can successfully work with influencers to leverage your brand in today's world.
Who are Social Media Influencers and why are they so important?
In traditional times of the internet, namely in Web 1.0, brand managers were in charge of creating brand images. They strived to convince consumers of their products and services, passing on that message directly to consumers. Anyone who did not agree with this image had to be repressed. But times have changed. In Web 2.0, brand managers have never been this lonely and lost. They have encountered that they are often not welcome on social media platforms as they are perceived as being out of place, inauthentic, and invasive.
This was the chance for consumers to develop their own opinion on companies but this often goes against the wished brand's image and identity. It is no longer a one-way, but a two-way communication between consumers and brands. Consumers are often critical, making their voices heard, they can comment anywhere at any time and most importantly, their insights can be read by millions of other users (Fournier & Avery, 2011).
What does this mean? To put it simply: the power has shifted from the company to the consumer. Through this power, there have been developments of new levels of branding, such as blogs (Christodoulides, 2009).
The Power of Social Media Influencers
How have influencers been able to gain this much power in today's market place you ask? Before we go into detail, here are five points to give you a first understanding:
Influencers are perceived as authentic and trustworthy
They don't only reach a large audience, but they also address the right audience
They can enhance brand reputation
Influencers drive awareness
They allow first hand market research and consumer feedback (Sudha & Sheena, 2017)
Now let's dig deeper: Today's consumers no longer trust conventional advertising and marketing, they perceive it as inauthentic and insincere. We are in the midst of an anti-branding movement, meaning that consumers withstand capitalism, marketing efforts and corporate branding strategies (Hollenbeck & Zinkhan, 2010).
With the rapid rise of social media, it was the perfect time for such empowered consumers to step into the game and create an authentic "I am just like you" image. Such blogs have created the possibility for like-minded consumers to connect with each other (Uzunoğlu & Kip, 2014)
Consumers today have much more power than they did a few years ago. Why? Because we are in the Web 2.0 era, which is described as the "pinball game": there is more participation and a high level of network interconnectivity compared to times of Web 1.0. Consumers don't only participate and share brand experiences but they can also alter the meaning and intensity of the initial message in different ways. As such, messages can be changed, slowed down or catalysed and at times, they can even be fully stopped (Hennig-Thurau, Hofacker, & Bloching, 2013).
Relating this to the world of SMIs, the two-step flow theory suggests that information goes through one or more people who are considered influential opinion leaders, such as influencers. It starts with the brand message being spread by the brand to the influencer through communication activities, such as inviting them to events or sending samples. The influencer decodes this by sharing the message and delivering it to consumers. This message is then liked, shared or re-coded by the readers.
Basically what this means is that the influencer has the task to deliver the message to a certain group, but the readers are also important because they can send the message even further (Uzunoğlu & Kip, 2014).
This is what you should do to benefit from Influencers
So how can and should you react to the rising power of influencers? The first step is to accept this shift and embrace it by co-creating brand stories with them (Hennig-Thurau et al., 2013). Consumer-generated brand stories have a larger impact than traditional advertising because are digital, obtained in real-time, dynamic and omnipresent.
Rather than being passive, brand managers must find a way to actively integrate consumer-generated communication into their marketing mix in order to generate effective brand stories (Gensler, Völckner, Liu-Thompkins, & Wiertz, 2013).
There is one essential factor that you have to make sure to pay particular attention to: fostering a strong relationship with influencers. It is not only about gaining benefit from the influencer, but also providing them with value. Don't just invite them to your events and send them your products, but provide input, support them and have an open communication at all times. Send your products to the influencers for them to set up competitions among their followers and distribute them to the winners (Uzunoğlu & Kip, 2014).
There are two main touch points when consumers refer to blogs in their decision-making process. The most valuable insights can be gained from the information stage and post purchase behaviour.
When it comes to the information stage, you should make use of this by being prominent and actively engaged with influencers, making yourself more visible to their target group. You may do this by collaborations or inviting them to events.
The post purchase behaviour provides first-hand input for brands to analyse satisfaction levels of consumers. This means you should take your time in reading comments by users on the blogs and identifying what consumers liked or disliked about the product (Sudha & Sheena, 2017).
But keep in mind: not every influencer will match your brand or campaign. How do you know which influencer is right for you? This checklist might help:
How many followers does the influencer have?
What is their search engine rank?
Is their content of high quality?
How prominent is your blogger?
Is their content relevant to your brand?
What is their writing style and tone of voice? (Uzunoğlu & Kip, 2014)
Chiara Ferragni and "The Blonde Salad"
A prime example where brands recognized the value of an authentic and successful blogger is Chiara Ferragni and her blog "The Blonde Salad". She started the blog in 2009 and two years later won the award for blogger of the year. Today she is followed by 10.8 million fans on Instagram and collaborating with brands like Dior and Prada (The Blonde Salad, 2017). Her annual income is estimated at USD$ 8 million (Adams, 2015).
As stated earlier, co-creation has become a significant concept for marketers to consider. Levi's realized this development and took a strategic step when collaborating with Chiara Ferragni for their classic 501 style jeans. Levi's goal was to revitalize their classic 501 jeans with a fresh and hip appearance. The company took the advantage to have first-hand input from an influential blogger while portraying their collaboration on social media, reaching the brand's target audience, and also Ferragni's millions of followers (The Blonde Salad, 2016).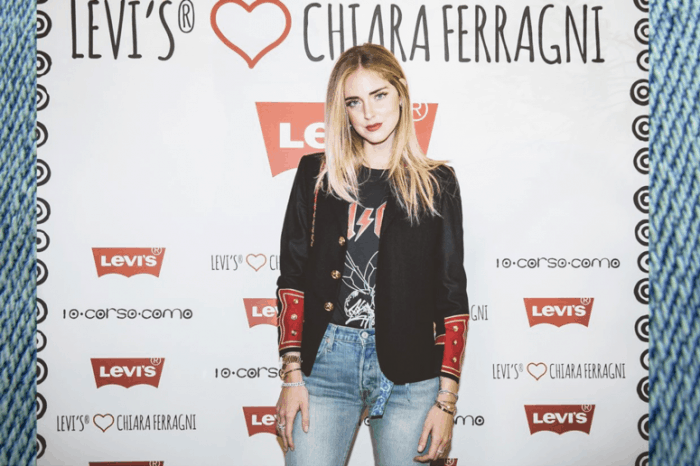 Image 1. Co-creation of Levi's and Chiara Ferragni (The Blonde Salad, 2016)
The Blonde Salad features many give-aways on the blog. One example is the Lanvin bag in collaboration with an online retailer called Lindestore. Her followers are encouraged to sign up to the retailer's newsletter, and following them and The Blonde Salad on social media (The Blonde Salad, 2011).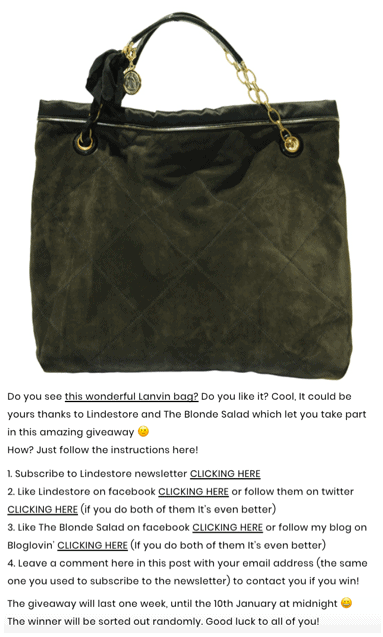 Image 2. Give-away bag (The Blonde Salad, 2011)
Dior is one brand that fostered a strong relationship with Chiara Ferragni from the start until now. In 2010, they invited the still relatively unknown blogger to London to their Dior Addict event and this year she was part of the brand's campaign "Dior Love Chain", along with famous celebrities like Natalie Portman and Johnny Depp. Throughout the last seven years, Dior and The Blonde Salad collaborated dozens of time (The Blonde Salad, 2017)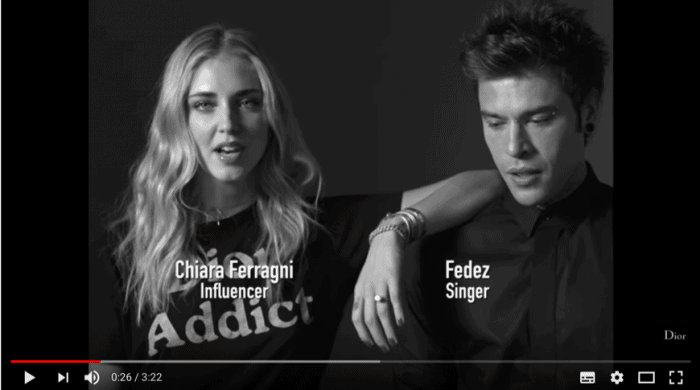 Image 3. Dior Love Chain Campaign 2017 (Dior, 2017)
Moving Forward
New regulations have emerged whereby influencers are compelled to disclose whether it is a paid advert with a hashtag or comment such as "this is a sponsored post". Such information reduces authenticity in the eyes of consumers, which questions the overall purpose of influencers. One way of overcoming this is by stating that it is an "honest opinion" emphasizing that influencers need to have the possibility of being neutral and providing their opinions in every post even if it a sponsored one (Hwang & Jeong, 2016). Be sure to remember this when you set up future collaborations, it will keep your brand and the campaign authentic.
So what have we learned?
Embrace and use their power
Don't just set up collaborations, but monitor them
Select the right influencer for your brand/campaign
Invest in strong relationships
By keeping these four points in mind you can grasp the opportunities of collaborating with successful influencers and convert their power into yours.
References
Adams, S. (2015). Entrepreneurs. Retrieved from https://www.forbes.com/pictures/mkl45ehmdj/chiara-ferragni-27/ – 7358de2032b2
Christodoulides, G. (2009). Branding in the post-internet era. Marketing Theory, 9(1), 141–144. https://doi.org/10.1177/1470593108100071
Dior. (2017). Live for love. Retrieved from https://www.dior.com/diormag/en_us/article/house-friends-the-dior-love-chain
Fournier, S., & Avery, J. (2011). The uninvited brand. Business Horizons, 54(3), 193–207. https://doi.org/10.1016/j.bushor.2011.01.001
Gensler, S., Völckner, F., Liu-Thompkins, Y., & Wiertz, C. (2013). Managing brands in the social media environment. Journal of Interactive Marketing, 27(4), 242–256. https://doi.org/10.1016/j.intmar.2013.09.004
Hennig-Thurau, T., Hofacker, C. F., & Bloching, B. (2013). Marketing the pinball way: Understanding how social media change the generation of value for consumers and companies. Journal of Interactive Marketing, 27(4), 237–241. https://doi.org/10.1016/j.intmar.2013.09.005
Hollenbeck, C. R., & Zinkhan, G. M. (2010). Anti-brand communities, negotiation of brand meaning, and the learning process: The case of Wal-Mart. Consumption Markets and Culture, 13(3), 325–345. https://doi.org/10.1080/10253861003787056
Hwang, Y., & Jeong, S. H. (2016). "This is a sponsored blog post, but all opinions are my own": The effects of sponsorship disclosure on responses to sponsored blog posts. Computers in Human Behavior, 62, 528–535. https://doi.org/10.1016/j.chb.2016.04.026
Lawal, T. (2017). Can I make a living blogging? Retrieved from http://howtomakemoney.ng/can-i-make-a-living-out-of-blogging/
Sudha, M., & Sheena, K. (2017). Impact of influencers in consumer decision process: The fashion industry. SCMS Journal of Indian Management, 14(3), 14–30.
The Blonde Salad. (2011). Lanvin bag giveaway for my followers. Retrieved from https://www.theblondesalad.com/talents/chiara-ferragni/lanvin-bag-giveaway-for-my-followers.html
The Blonde Salad. (2016). Levi's loves Chiara Ferragni. Retrieved from https://www.theblondesalad.com/talents/tbs-crew/levis-loves-chiara-ferragni.html
The Blonde Salad. (2017). christian dior. Retrieved from https://www.theblondesalad.com/tag/christian-dior
Uzunoğlu, E., & Kip, S. M. (2014). Brand communication through digital influencers: Leveraging blogger engagement. International Journal of Information Management, 34(5), 592–602. https://doi.org/10.1016/j.ijinfomgt.2014.04.007
Like this post? You'll find more marketing insights in my new book: International Brand Strategy: A guide to achieving global brand growth, now available from booksellers globally. Order your copy here.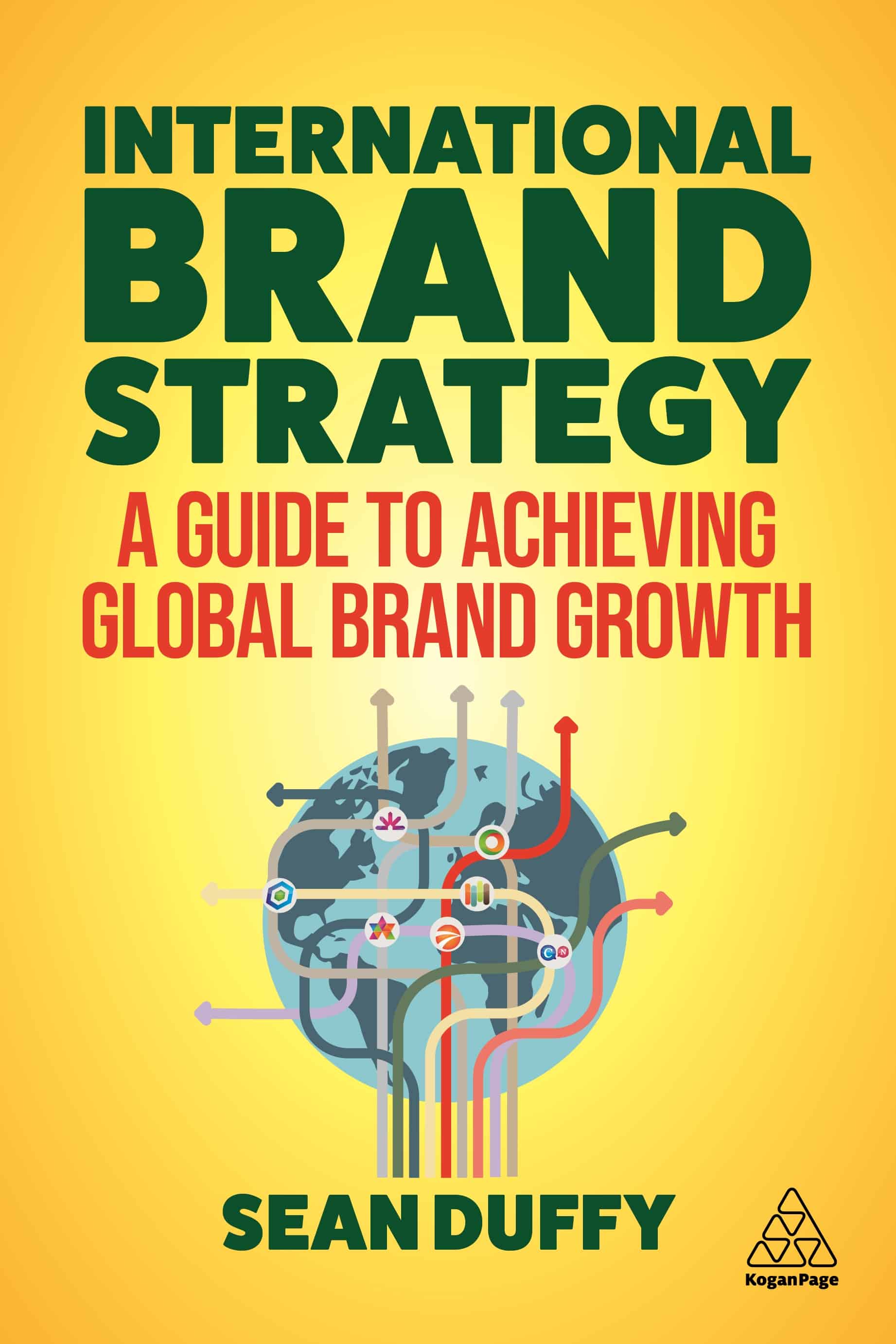 Order Your Copy
Students from the International Marketing and Brand Management program at Lund University are the contributing authors for the BrandBase blog.