Polling on Social Media: 6 benefits for Brand Managers
This post underlines the benefits of using polling on social media and why brand managers should use polling to know their customers better...
2 May 2018
5311 Views
Written by Oliver Jones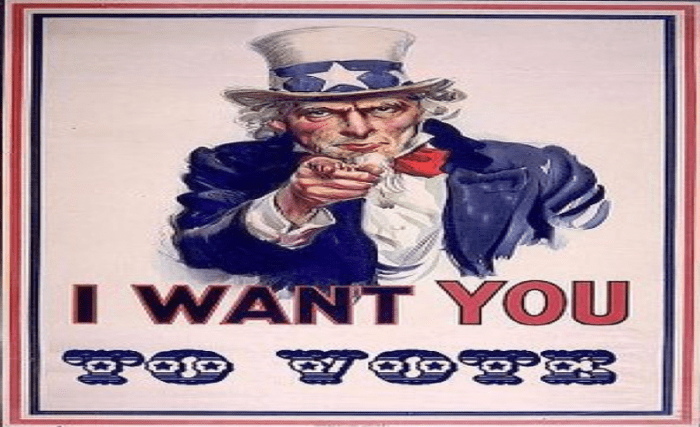 "Listening is one of the most important things a brand can do online. If your brand is just broadcasting its own agenda, it isn't truly engaging in a conversation." (Goldman, 2012. P100)
The modern era of marketing Is heavily influenced by social media making it vitally important for brands to listen to what their customers are saying. In this post, I aim to underline the great benefits for brands of using social media with particular focus on polling and how you as a brand manager can use this to better understand your customers.
Social media has changed the world
The explosion of social media has resulted in adults in Britain spending a staggering four hours per day online outside of work time, mostly on social media (Economist, 2017). This incredible hunger for consuming likes, stories and snaps has connected people from all corners of the globe (Francesca, 2017). The popularity of social media is growing all the time and this has created infinite opportunities for brands to gain insight from their audience (Barwise & Meehan, 2010).
How has Social media affected brands
Social media has caused a huge power shift in the marketing environment by taking the power away from brands and literally placing it in the hands-ets of the consumers. The instantaneous sharing of information on social media can make or break your brand, almost overnight.
This new marketing environment draws similarities to a game of pinball. Brands are able to manipulate the direction of the ball; however, the random and frenzied nature of the game means the outcome is unpredictable. Social media has in fact replaced and altered the traditional one directional 'bowling approach' of marketing, to an approach which is more accurately suited to today's dynamic marketing environment. (Hennig-Thurau et al, 2010).
What does this mean for brand managers?
Your role of a brand manager has changed as your power to influence consumers has been severely reduced. The power shift has resulted in a more passive role in the social media-marketing environment (Christodoulides, 2009). As a Brand Manager, you should proactively seek to take advantage of increased use of social media to engage with customers in order to stay relevant.
How can brand managers capitalize on increased consumption within the marketplace?
The answer is social media. Social media allows brands and consumers to engage in conversations that can be crucial in order for your brand to remain relevant and understand the audience. Brand managers should use social media should be used as a tool to collect relevant information from their customers.
It has never been more imperative understanding customer preferences been so critical for the success of a brand, largely a result of changing market conditions and more competition within the marketplace (Agrawal, 1996). Consequently, brands must find new ways of communicating with their audience. A new communication alternative that has grown in creditability and usage is polling.
Social Media Polling should be your brand's number one vote
Polling represents a shift in dynamics from brands influencing customers to customers influencing brands. It is not a new tool on social media but brands have been slow to adapt to the implementation of polling as part of a wider strategy. Your brand should be recognizing the incredible benefits associated with polling on social media and the customer insights it can provide to drive improvements and strategy (Barwise & Meehan, 2010).
Traditional twitter poll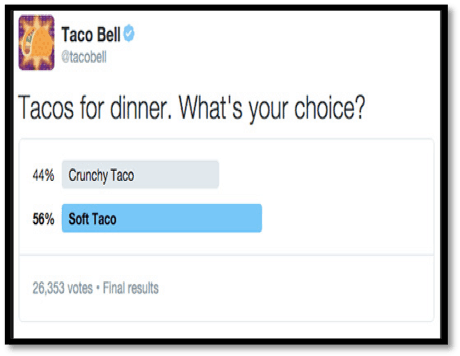 New Instagram polling feature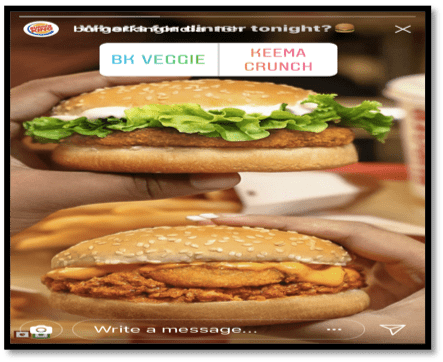 Which brands are using polling?
Some of the biggest and most recognized brands worldwide have begun using polling on social media for a variety of different reasons. Polling can be used to obtain basic market research necessary for strategic thinking and decisions. Below is just a small list of companies using polling to gain market insights:
Taco bell: Use polling to understand which flavors people prefer
Lays: Hosted a large campaign within the U.S. where people could vote for the next, new flavor of Lays chips they wanted to see on the market
World Health Organization (WHO): Used polling to spread the message and educate people about different health issues, then linked the poll to articles and other awareness campaigns
There is a vast range of situations where polling can be used, from increasing awareness of new products to strategic decisions. There are numerous ways in which brands can successfully use polling on social media.
In what ways can brands use polling on social media?
Below are six reasons why you as a brand manager brand should use the power of polling on social media to improve your brand:
Involve people in decision making
When you give your audience the opportunity to voice their opinion, it strengthens the relationship with the brand as they feel a higher level of satisfaction (Jing et al, 2013). Customers who engage in polling on social media are more likely to endorse the brand through positive word of mouth as they feel valued and additionally they feel that their opinion matters (Muniz and O'Guinn, 2001). You should always look to incorporate polling where appropriate to achieve this.
Increase customer loyalty
Social media Polls are a great way to build customer loyalty for brands. Involving people in decision making strengthens their relationship and creates a consumer community (Muniz and O'Guinn, 2001). Polling represents a comprehensive way to create a community and encourage interaction. Communities are a significant asset to a brand, especially in your increasingly complex role of a brand manager. Polls allow individuals to connect with brands, ultimately demonstrating that the company in question values public opinion, once again reinforcing brand loyalty (Agrawal, 1996).
Using polling as market research
In today's society feedback can be gained across a number of social media platforms through polling. The feedback is instantaneous and offers real insights into how consumers perceive a brand or product. This is especially important if feedback is time sensitive. As a Brand manager, you want to get accurate, relevant and useful data right away. Polling on social media can be utilized in order to:
Gain fresh market insights
Judge consumer preferences
Open up communication channels
Understand the demographics of the consumers
Cheap and provides excellent ROI
Get to know your audience
Polling allows a company to get to know their audience, by letting brands ask questions about various topics including demographics and/or pricing. This is especially important for example, when launching a product or brand in a new market.
Increase traffic to the website
Traffic can be increased to your brands website by creating polls that would help raise the intrigue in your current content or products. Polls in social media are particularly useful when trying to create noise around a new campaign or product. This is extremely effective when relevant links and Hashtags form part of the poll.
Identifying faults
Polling is a powerful tool, which allows for instant communication between consumers and brands regarding improvements or failures associated with the business model or product. An open dialogue on social media is extremely important in order to understand what a brand does well but more importantly what brands could do better. Polls can be useful in finding out where your audience thinks you can improve. It is this feedback that will enable your brand to change and progress.
Brands must remember
Although social media is a powerful tool there can always be downsides. Brands should embrace social media but maintain the core values of the company at all times (Fournier & Avery, 2011). There is a difference between listening to your customers and changing to suit their needs, which can lead to a loss of identity.
And the winner is…POLLING
Polling is quickly becoming one of the most accurate ways to gauge insights and opinions from consumers regarding what they think of a brand. As the examples above show, polling can be used for a wide range of reasons and has a whole host of benefits for brands. Understanding the customer is one of the most essential factors in your role as a brand manager in order to maintain a competitive advantage. I envisage a time in the near future when consumers are voting for the next CEO of a company or which logo a company should change to. The power now lies with the consumer and brands who embrace polling will stay relevant.
References
Agrawal, D. (1996). Effect of Brand Loyalty on Advertising and Trade Promotions: A Game Theoretic Analysis with Empirical Evidence. Journal of Marketing Research. 2 (3), pp. 133-167.
Barwise,P, Meehan, S. (2010). he One Thing You Must Get Right When Building a Brand. Harvard Business Review . N/A (2), p1-6.
Christodoulides, G. (2009). Branding in the post-internet era. Marketing theory. 9 (1), p141-144.
Fournier, S, Avery, J. (2011). The Uninvited Brand . Boston University School of Management . 1 (1), pp. 1-12.
Francesca, D (2017). Social Media for Knowledge Management Applications in Modern Organizations. Hershey : IGI Global . p145-147.
Goldman J (2012). Going Social: Excite Customers, Generate Buzz, and Energize Your Brand with the Power of Social Media. New York : Amacom . p100.
Jing, S, Parsons, A, Yap, S. (2013). Corporate branding, emotional attachment and brand loyalty: the case of luxury fashion branding. Journal of Fashion Marketing and Management: An International Journal. 17 (4), pp.403-411.
The economist. (2017). Once considered a boon to democracy, social media have started to look like its nemesis. Available: https://www.economist.com/news/briefing/21730870-economy-based-attention-easily-gamed-once-considered-boon-democracy-social-media. Last accessed 14th November 2017.
Muniz, A, O'Guinn, C. (2001). Brand Community. Journal of Consumer Research. 27 (1), p431-436.
Fournier, S, Avery, J. (2011). The Uninvited Brand . Boston University School of Management . 1 (1), pp. 1-12.
Images
Grant, S, (2016), i want you to vote [ONLINE]. Available at: https://www.theodysseyonline.com/4-reasons-youre-not-voting [Accessed 14 November 2017]
Burger King, (2017), Which one would you prefer tonight [ONLINE]. Available at: https://www.socialsamosa.com/2017/10/brands-jump-into-the-newly-launched-instagram-poll-bandwagon-on-social-media/ [Accessed 14 November 2017].
Tacobell, (2017), Tacos for dinner [ONLINE]. Available at: https://locowise.com/blog/5-ways-mega-brands-have-made-twitter-polls-work-for-them [Accessed 14 November 2017].
SaveSave
Like this post? You'll find more marketing insights in my new book: International Brand Strategy: A guide to achieving global brand growth, now available from booksellers globally. Order your copy here.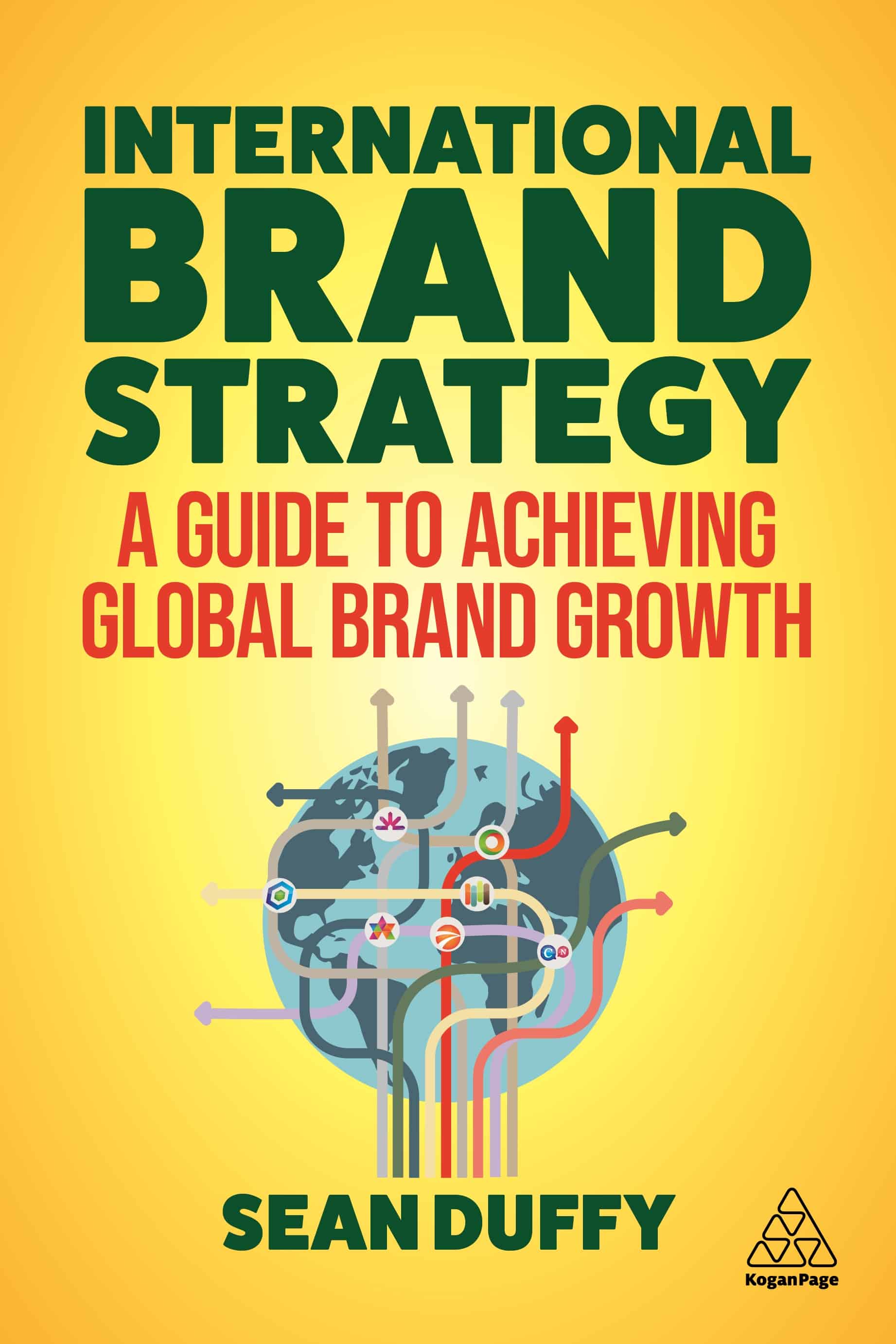 Order Your Copy
Students from the International Marketing and Brand Management program at Lund University are the contributing authors for the BrandBase blog.