Using social media and influencer marketing to create brand awareness
Build a strong brand using simple techniques online and on social media...
21 Feb 2018
1909 Views
Win the online game: 6 techniques on how to successfully build your brand
Written by Livia Bjurling
Are you wondering what is necessary to successfully create brand awareness when building a brand? Then, this blog post will the answer to your prayers.
Why social media is important in your marketing strategy
Today, almost everything is only a click away and according to a statistical investigation conducted by the Swedish logistics company, Postnord, 260 million Europeans are shopping online regularly (Postnord, 2017). This accounts for approximately 35% of the total European population (Nationalencyklopedin, 2017; Worldometers, 2017). The smartphone usage has also accelerated and during 2016, 44% of smartphone users made purchases with their devices (Fortune, 2016). Today, clothes and shoes are among the most purchased products online in Europe (Postnord, 2017). This suggests that the fashion industry is highly competitive and the need to increase brand awareness online is more important than ever.
The growth of social media has profoundly affected consumer behaviour (Labrecque et al., 2013). Social media play a vital role in helping consumers find the new products as well as deciding which one to choose, which has caused that consumers are much more empowered (Sudha & Sheena, 2017). Consumers have become active participants and co-creators of brands' marketing content (Christodoulides, 2009; Gensler et al., 2013; Singh & Sonnenburg, 2012; Virtanen et al., 2017). Thus, the power has shifted from marketers to consumers and the landscape for brand management has changed (Gensler et al., 2013).
But what is important for you as an entrepreneur or brand manager to consider when adjusting your marketing to the online environment? I'll give you six techniques to generate brand awareness, increase trust and to successfully build a strong brand – especially within the fashion industry.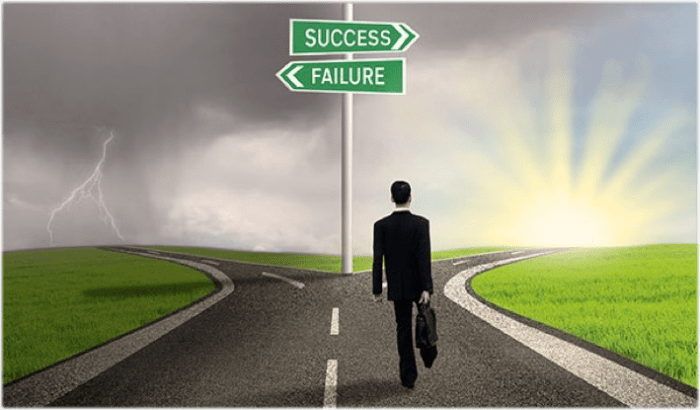 Image 1: The road to online success (LinkedIn, 2015)
1.  Back-to-basics – build trust and deliver what you promise.
As a brand owner, you should not only focus on the online aspects – it's equally important to get the fundamentals right. A strong brand has the following four fundamentals (Barwise & Meehan, 2010):
Communicate a clear customer promise. Specify why your brand is better than others and use social medias to ensure that your promise is understood by consumers and is aligning with your brand values.
Building trust by delivering the customer promise. Always keep your customers up-to-date. Provide good service, both in positive and negative scenarios.
Continually improve your promise. Use social media channels to gather information about customers' needs and experiences to constantly improve.
Seek further advantage by innovating beyond the familiar. This is reinforced by fresh consumer insights, which can be generated through Facebook interactions among consumers.
2.    Understand your audience and use the right social media channels.
In the social media era, brand owners must remember that their audience goes beyond customers and that non-users also can be actively involved in the co-creation of the brand (Sign & Sonnenburg, 2012). You should have a clear perception of what attracts your audience and what content has the greatest chance of being shared and endorsed (i.e. liked, commented on etc.), both by customers and non-users. Neher (2013) states that images and visual content can be effective when you aim to build awareness and increases both traffic and conversations.
Depending on the target group's age, content can have varying degrees of effectiveness. For instance, age 15-30 is more attracted by pictures whereas age 30-35 are more influenced by textual content (Sudha & Sheena, 2017). Furthermore, professional quality photos generate 121% more shares than non-professional pictures (Greene, 2012). If you're using a blogger to promote your brand, it's important to examine how the blogger creates the content according to the character narrative and pressure from the audience, i.e. readers. If it doesn't match your brand promise or target group, the campaign will not work (Kulmala et al., 2017).
3.    Tell your brand story and pay attention to consumer-generated brand stories.
Today, brands are everywhere and to stand out you must provide meaning, evoke positive emotions towards your brand and enhance consumers' relationship to it (Singh & Sonnenburg, 2012). This can be done through storytelling and Gensler et al. (2013) explains that it builds awareness, empathy and comprehension towards the brand – all important factors to engrave into consumers' memory.
The construction of brands has become a collective rocess, where several brand authors contribute to brand stories (Gensler et al., 2013). Thus, when consumers are empowered to share their own stories about the brand online, consumer-generated brand stories are created and if a story goes viral it can profoundly impact the brand. A dissatisfied customer can tell millions of people about negative experiences and a satisfied customer can spread a positive electronic word-of-mouth (eWOM) just as fast (Virtanen et al., 2017). Positive eWOM has greater impact on the brand than the negative (Kimmel & Kitchen, 2014).
4.    Be responsive.
Consumer-generated stories are more impactful than those spread through traditional channels and can reach a large number of people in only a few seconds (Gensler et al., 2013; Weinberg & Pehlivan, 2011). Since such brand stories have the power to shape the masses image of the brand and to decide whether consumers will buy from you or not, they cannot be ignored. To ensure your success, you need to respond to and rectify the negative stories and stimulate positive ones (Gensler et al., 2013). This should be according to the back-to-basics technique suggested above.
Lastly, Gensler et al. (2013) suggests that firms should manage Facebook and Twitter proactively by provide enticing content and acknowledge consumers contributions by responding to them since these channels are best for evolving brand stories and converse with consumers.
5.    Engage with the consumers.
Your brand should have an Instagram profile – especially if you are a fashion brand and targets women in the age of 15-30 (Sudha & Sheens, 2017). Instagram enables high levels of interaction, co-creation and engagement (Virtanen et al., 2017). To increase awareness, it's not enough to fill you channels with content, you must also endorse and interact with potential and existing customers' profiles (Miles, 2014).
To be perceived as a credible brand, you should strive to increase your followers to a level considered relevant for your company size. For a new company, an absolute minimum of 1,000 followers is recommended (Miles, 2014). People say it's easier to get richer when you already have a lot of money and since people follow popular brands more eagerly, this principle is also applicable on Instagram.
To increase followers, a first-order practice for small businesses is the concept reflected by #followforfollow (Virtanen et al., 2017). When a brand follows many potential customers, the brand's number of followers will also increase. For the strongest effect, you should unfollow the ones that don't follow you back. By engaging with users related to you brand, your target group and their interests, your brand awareness will increase (Virtanen et al., 2017). For instance, if you only sell plus size clothes, interaction on accounts with skinny models will not give you good results. Highly engaged followers are identified as brand ambassadors who spread the brand message in their community (Miles, 2014; Neher, 2013). Therefore, you must engage with the right users.
6.    Use the right influencers to reach target consumers and create authenticity.
When you've succeeded with #followforfollow, what can you do to create trust and awareness? The answer is influencer marketing. This is an extension of the concept WOM and is a way of building relationships that help brands to expand their audience and turn them into loyal customers through trust and authenticity (Sudha & Sheena, 2017).
Fashion blogs have become one of the most efficient ways to share recommendations online and the fashion industry is almost entirely driven by influencers (Sudha and Sheena, 2017). Influencer marketing contributes to the building of your brand since the process activates individuals who have direct influence over your target audience. Those individuals will then be part of the brand's campaign and contribute to increased reach, sales, awareness or engagement (Sudha & Sheena, 2017).
To create effective marketing content when using influencers, you need to know what attract your audience. You must evaluate if your brand matches with the bloggers personal style in order for the message to be credible and perceived as authentic (Kulmala et al., 2012). Authentic content can be created by giving the blogger a gift card so the person can choose products that best suits its personal style. Then the reach, relevance and resonance (i.e. the generated consumer activity) will be higher (Kulmala et al., 2012).
Influencers often have a strong relationship with their audience, are regarded as role models and thus creates trust. Furthermore, people tend to copy the style of their favorite bloggers and therefor trust them more than the direct marketing activities from the actual brand. Thus, there are strong arguments for using them in your social media marketing strategy (Sudha & Sheena, 2017).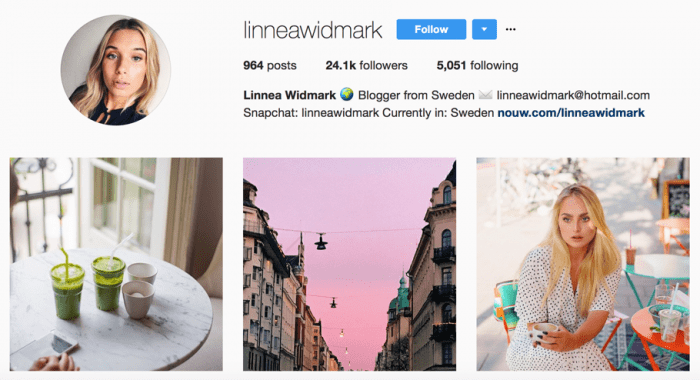 Image 2: Consider if the influencer matches your brand (Instagram, 2017)
To sum up…
To build your brand you must engage with the consumers and make them interactive. They are the ones that can be your brand ambassadors, help spread brand awareness and create eWOM. You need to have the basics right and create trust by keeping your customer promise. Remember to use channels appropriate for your target group and collaborate with influencers that match your brand to create authenticity. Tell your story to create meaning and be responsive on consumers that do interact. That is how you will win the online game.
REFERENCES:
Barwise, P. & Meehan, S. (2010). The One Thing You Must Get Right When Building a Brand, Harvard Business Review, pp. 1-5
Chrisodoulides, G. 2009, Branding in the post-internet era, Marketing theory, vol. 9, no. 1, pp. 141-144
Fortune (2016). Online shopping increases, Available online: http://fortune.com/2016/06/08/online-shopping-increases/ [Accessed 20 November 2017]
Gensler, S., Vollckner, F., Liu-Thompkins, Y. & Wiertz, C. (2013). Managing Brands in the Social Media Environment, Journal of Interactive Marketing, vol. 27, pp. 242-256
Greene (2012). Informal study: Professional image content generates 121% more Facebook shares, Available online: https://sherpablog.marketingsherpa.com/social-networking-evangelism-community/facebook-image-shares/ [Accessed 20 November 2017]
Instagram (2017). Linneawidmark, Available online: https://www.instagram.com/linneawidmark/?hl=en [Accessed 23 November 2017]
Kimmel, A.J. and Kitchen, P.J. (2014), WOM and Social Media: Presaging Future Directions for Research and Practice, Journal of Marketing Communications, vol. 20 nos. 1/2, pp. 5-20
Kulmala, M., Mesiranta, N. & Tuominen, P. (2012).  Organic and Amplified eWOM in Consumer Fashion Blogs, Journal of Fashion Marketing and Management: An International Journal, vol 18. no. 3, pp. 229-247
Labrecque, L. I., Esche, J., Mathwick, C., Novak, T. P. & Hofacker, C. F. (2013). Consumer Power: Evolution in the Digital Age, Journal of Interactive Marketing, vol. 27, pp. 257-269
Linkedin (2017). The road to success in recruitment, Available online: https://www.linkedin.com/pulse/road-success-recruitment-nick-pearce/ [Accessed 20 November 2017]
Miles, J.G. (2014), Instagram Power: Build your Brand and Reach More Customers with the Power of Pictures, McGraw-Hill Education, New York, NY.
Nationalencyklopedin (2017). Europa, Available online: https://www.ne.se/uppslagsverk/encyklopedi/lång/europa [Accesses 20 November 2017]
Neher, K. (2013), Social Media Marketing. Harnessing Images, Instagram, Infographics and Pinterest to Grow your Business Online, Boot Camp Publishing, Cincinnati, OH.
Postnord (2017). E-handeln i Europa 2017, Available online: https://www.postnord.com/globalassets/global/sverige/dokument/publikationer/2017/e-handeln-i-europa-2017.pdf [Accessed 21 November 2017]
Singh, S. & Sonnenburg, S. (2012). Brand Performance in Social Media, Journal of Interactive Marketing, vol. 26, pp. 189-197
Sudha, M., & Sheena K. (2017). Impact of Influencers in Consumer Decision Process: the Fashion Industry. SCMS Journal of Indian Management, pp. 14-30
Virtanen, H., Björk, P. & Sjöström, E. (2017). Follow for Follow: Marketing of a Start-Up Company on Instagram, Journal of Small Businesses and Enterprise Development, vol. 24, no.3, pp. 468-848
Weinberg, B.D. and Pehlivan, E. (2011), "Social Spending: Managing the Social Media Mix", Business Horizons, vol. 54, no. 3, pp. 275-282.
Worldometers (2017). Europe population, Available online: http://www.worldometers.info/world-population/europe-population/ [Accessed 20 November 2017]
Like this post? You'll find more marketing insights in my new book: International Brand Strategy: A guide to achieving global brand growth, now available from booksellers globally. Order your copy here.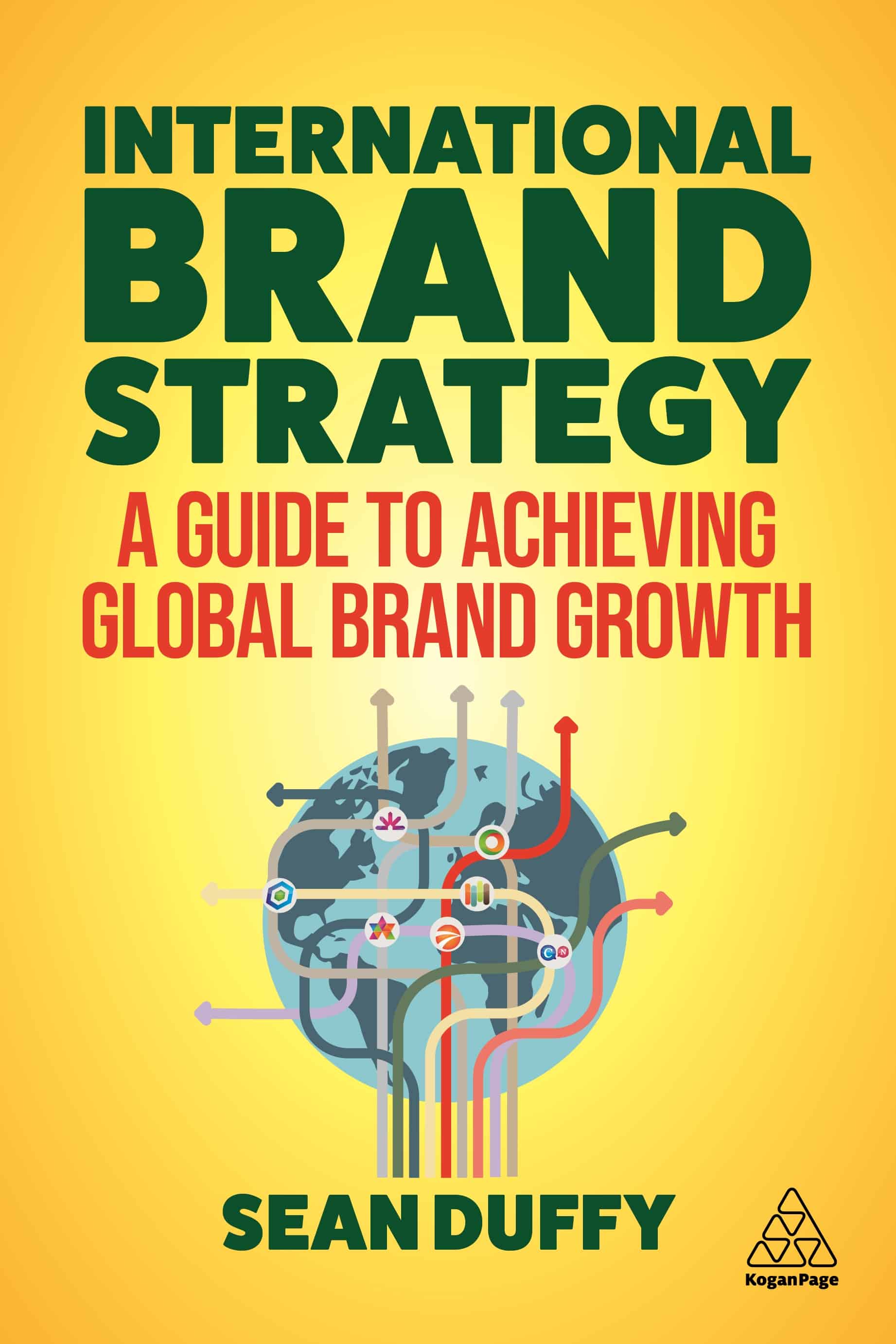 Order Your Copy
Students from the International Marketing and Brand Management program at Lund University are the contributing authors for the BrandBase blog.