How gaming can teach your company about Social Influencers
Consumers are looking for information about your company everywhere else and from everyone else. What can you do? ...
19 Jul 2018
2038 Views
Written by Tobias Hellfach Hansen
Consumers are looking for information about your company everywhere else and from everyone else. What can you do? Learn about Social Influencers and UGC.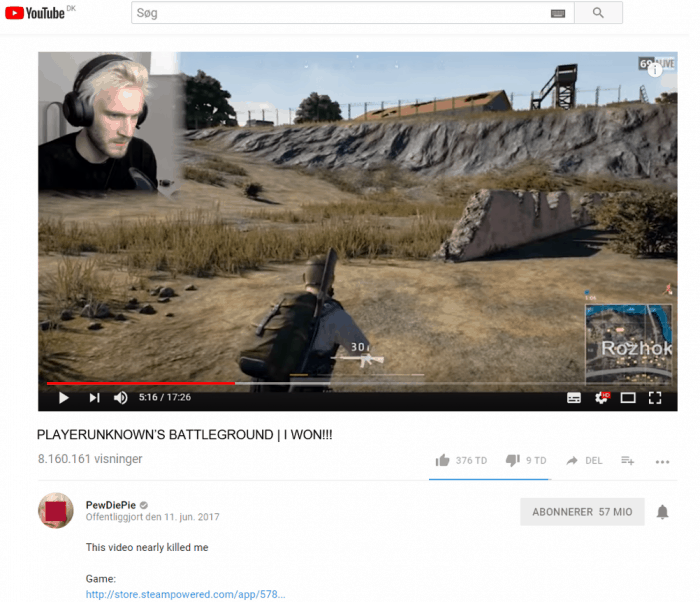 From Web 1.0 to Web 2.0
The purpose of the internet was, according to Tim Berners-Lee (creator of the World Wide Web), to have a collaborative medium where everyone could read and write (1). Although, that was not the case in 1991 when it launched.
The "Web 1.0", which I refer to as the start of the internet, where it was only possible for companies to have one-way communications. It quickly became a place only with information and boring websites, as coding was not fully developed at that point, but you most likely already know this. But if you feel you don't fully understand the functions of the new internet (web 2.0) or simply seeking a deeper understanding. Let me explain what it is and what it enabled for your company.
The rise of "Web 2.0", which I refer to be the time where two-way communication enabled the users to communicate with companies, each other and share information online (9). This evolution created three important changes for you to know: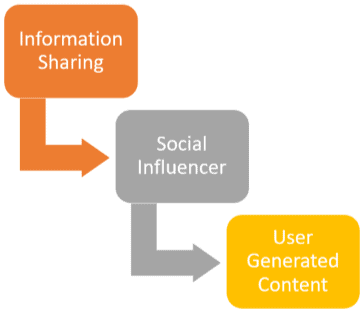 Information Sharing
Social media took the power from the companies to your consumers by enabling Information Sharing in new ways. The power is no longer internal, it has shifted to external individuals and communities who shares, reads and creates videos, pictures, blogs and so forth (2).
Social Influencers
By Information Sharing, the consumer is now able to affect each other both positively and negatively with the possibility to strengthen or hurt your company image (2). This phenomenon is already commonly known in the social field as social influence (3), but more importantly, some users can influence a larger group of followers (e.g 'PewDiePie' from YouTube) (4). Those people I call Social Influencers, as they can truly influence their followers' meanings and thoughts.
In traditional marketing we call this Word of Mouth (WoM) and we know the impact of this. Now imagine how quickly it spreads if it starts with 100.000 people instead of 1. This is what Goodrich and Mooji (7) calls e-WOM (electronic word of mouth) and we can say, to some extent, that this is the creation when mixing Social Influencers and Information Sharing on social media.
User Generated Content
The way users of the internet are watching videos and finding information has re-shaped after the Social Influencers are sharing information through their own content (6).
Social Influencers are sharing information by creating videos, posts, updates and so forth. This is what we call User Generated Content (UGC) and for your company that means they can be sharing their opinions about your outside of your reach, to a large audience.
Why do consumers create their own content suddenly?
"The consumers are not only empowered to interact with each other, but to create their own user generated content" (5). Meaning in an era of "ME", where digital presence is a form of conspicuous self-presentation of individuals (8). A place where everyone is telling stories about their parties, holidays and other events that will make them popular. Meaning, if you flourish on social media you become a modern version of a celebrity or Social Influencer. Read more: <Reference Link 8>
User Generated Content on Facebook And YouTube
The importance for you as a marketer is to know that the majority of UGC, across various media, is related to a brand with the potential to shape consumers perception (10).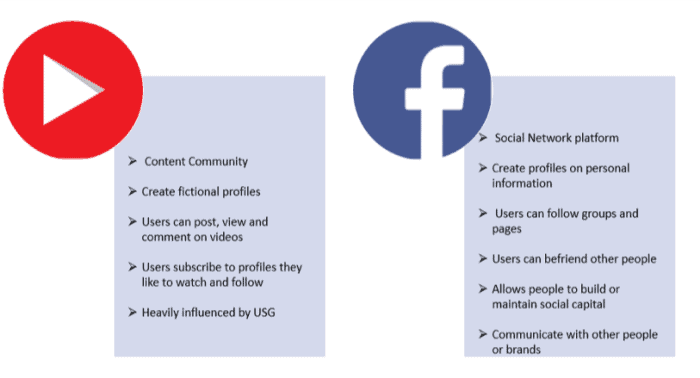 Research on UGC on different platforms have been researched and for your company these are the important notes (10):
Different platforms have different behaviors and intentions from the users.
Most commented videos on YouTube are User Generated Videos consisting of;

Reviews
Walkthroughs
Demonstrations
Storytelling
The coverage of brand related events and more.

Facebook is mostly used with social intentions.
Social Influencers dominate the Social Media.
Facebook or YouTube?
It depends on what brand and purpose you are trying to strive for. Here are my considerations that you can try to think about when choosing platform and strategy:
YouTube has the strongest Social Influencers and usage of UGC, it can help to create brand awareness but can be limited to information (more information can be obtained in reviews).

Self-promoting is of importance but for users it can also be for financial reasons. (More views = higher income).

Facebook UGC, is like YouTube, about self-promoting, but users are involved differently.

As Facebook accounts are the "real" people, self-promoting becomes more important here in relation to social status.
If you are looking for more in-depth analysis and understanding, please follow this link to the research that talks about Social Influencers and UGC across platforms:
Read more: <Reference Link 10>
What Is 'PLAYERUNKNOWN' Doing?
PlayerUnknown's Battlegrounds (PUBG), is a multiplayer online shooting game that was lunched as 'early access' (not finished but available for purchase for the public) in March 2017 (11). On the 7th November they reached a milestone of 20 million copies sold at the price of 29,99$, landing on a roughly 600 million US Dollar revenue (11).
How Did They Do It?
PUBG embrace the gaming community and Social Influencers, while understanding what creates value for generation Y and Z (1977-2012). With almost no spending on traditional advertisement it becomes relevant to consider PUBG as a best practice for UGC and Social Influencers. Meaning, there are multiple variables to why they are successful, but my interest is the function of the users, Social Influencers and their content.
We talked about how Information Sharing enables the consumers to interact with each other, thus they are increasingly influenced by the Social Influencers, rather than the company itself. PUBG understood the importance of positive e-WOM and therefor created strong bonds with popular Social Influencers in the community. Thus, I can give you the various methods that were used:
Creating a platform that enables the community to interact
Sharing fun and significant videos
Sponsoring various Social Influencers
YouTube
We determined this platform to be the one with highest influence of UGC earlier, thus this became a high priority for PUBG to reach the audience. PUBG sponsored various Social Influencers by providing them a free copy of the game. If we look at [YouTube example]; a picture of the most famous gaming YouTuber, 'PewDiePie', who plays the game. The red circle is the name of the video, so when people see the video they know right away what game he is playing -> brand awareness. Furthermore, the blue circle indicates a direct link to where the game can be purchased enabling an easy access to the game.
What is the impact?
If we look at the black circle that shows us over 8 million views on this video. Not all of them are unique people but let's say that ONLY 1% of the 8 million buys a copy. That means 80.000 copies are sold to a price of over 2 million US Dollars. Only from that single Social Influencer. Now you might be scared and think that this one Social Influencer wants to have a big fat check at his desk and he will get that, just not from you necessarily.
YouTubers are, to name one way, paid by YouTube based of the number of viewers. This can either be ad revenue or number of users that visits this video to see the content. For you that means; it is a good enough reason for most Social Influencers on YouTube to do it for almost "free".
Facebook
PUBG handles Facebook a little differently, they request clips of all their users playing the game and gives them a chance to be features in their daily/weekly video compilations. People get a chance to self-publish their accomplishments or funny clips to the whole community. Therefore, on a platform of self-publishing, PUBG enables their users (both regular and Social Influencers) to share their content (UGC) with the rest and gain acknowledgement.
In [Facebook Example] we see a red circle that is the video name, making the viewers aware of the purpose (to create a compilation of video clips). The blue circle is where the user will be 'promoted' with either his game name, YouTube channel or a 3rd option.
What Can You Learn From This?
Creating strong bonds with your consumers is key to succeeding in the web 2.0 era. Furthermore, the future of UGC and Social Influencers are not known but it seems to be growing rapidly. It surely is an interesting phenomenon that is worth looking out into. Remember, UGC and Social Influencers are not limited to the gaming industry.
3 campaign examples you can study:
Shot on Iphone (Apple)
#TravelForReal (Lowes Hotel)
#MyCalvins (Calvin Klein)
Reference list
BBC NEWS | Technology | Berners-Lee On The Read/Write Web' (News.bbc.co.uk, 2017) <http://news.bbc.co.uk/2/hi/technology/4132752.stm> accessed 16 November 2017
Kietzmann J and others, 'Social Media? Get Serious! Understanding The Functional Building Blocks Of Social Media' (2011) 54 Business Horizons <https://www.academia.edu/959458/Social_Media_Get_Serious_Understanding_the_Functional_Building_Blocks_of_Social_Media> accessed 16 November 2017
Lisa Rashotte. Social influence. In The Blackwell encyclopedia of sociology, volume IX, pages 4426–4429, 2006 <http://philosociology.com/UPLOADS/_PHILOSOCIOLOGY.ir_Blackwell%20Encyclopedia%20of%20Sociology_George%20Ritzer.pdf> accessed 16 November 2017
'Pewdiepie' (YouTube, 2017) <https://www.youtube.com/user/PewDiePie?gl=DK&hl=da> accessed 16 November 2017
Christodoulides G, 'Branding In The Post-Internet Era' (2009) 9 Marketing Theory <https://www.researchgate.net/publication/247757274_Branding_in_the_post-internet_era> accessed 20 November 2017
Cha, Meeyoung, et al. "I tube, you tube, everybody tubes: analyzing the world's largest user generated content video system." Proceedings of the 7th ACM SIGCOMM conference on Internet measurement. ACM, 2007.
Goodrich K and de Mooij M, 'How 'Social' Are Social Media? A Cross-Cultural Comparison Of Online And Offline Purchase Decision Influences' (2014) 20 Journal of Marketing Communications <http://www.tandfonline.com/doi/abs/10.1080/13527266.2013.797773> accessed 20 November 2017
Jensen Schau H and Gilly M, 'We Are What We Post? Self-Presentation In Personal Web Space' (2003) 30 Journal of Consumer Research <https://www.researchgate.net/publication/251926758_We_Are_What_We_Post_Self-Presentation_in_Personal_Web_Space> accessed 20 November 2017
Belk R, 'You Are What You Can Access: Sharing And Collaborative Consumption Online' (2014) 67 Journal of Business Research<https://www.researchgate.net/publication/262490610_You_are_what_you_can_access_Sharing_and_collaborative_consumption_online> accessed 20 November 2017
Smith A, Fischer E and Yongjian C, 'How Does Brand-Related User-Generated Content Differ Across Youtube, Facebook, And Twitter?' (2012) 26 Journal of Interactive Marketing <https://www.researchgate.net/publication/257494054_How_Does_Brand-related_User-generated_Content_Differ_across_YouTube_Facebook_and_Twitter> accessed 21 November 2017
'Playerunknown's Battlegrounds' (En.wikipedia.org, 2017) <https://en.wikipedia.org/wiki/PlayerUnknown%27s_Battlegrounds> accessed 21 November 2017
world P, 'PUBG Has Sold 20 Million Copies – That Island Is Now The 59Th Biggest Country In The World' (PCGamesN, 2017) <https://www.pcgamesn.com/playerunknowns-battlegrounds/battlegrounds-sales-numbers> accessed 21 November 2017
Like this post? You'll find more marketing insights in my new book: International Brand Strategy: A guide to achieving global brand growth, now available from booksellers globally. Order your copy here.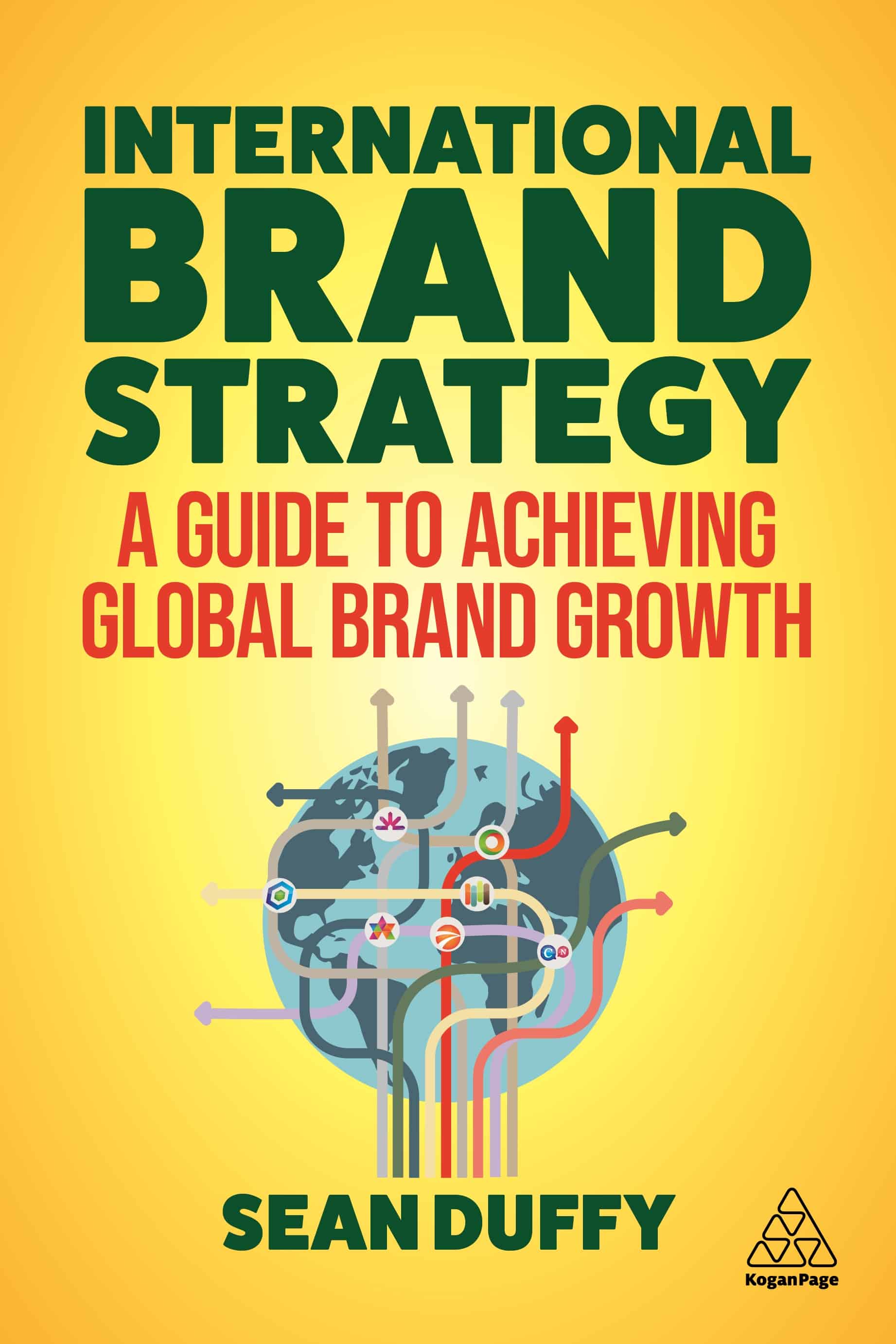 Order Your Copy
Students from the International Marketing and Brand Management program at Lund University are the contributing authors for the BrandBase blog.