#Foodstagram: is your pizza instagrammable?
Taking a photo and posting it on social media before consuming a meal has become a ritual, and small restaurants can profit by surfing this ...
24 Oct 2018
3276 Views
Written by Enrico Signorelli
"We are a social pizzeria. The food is first tasted with the eyes, then with the nose and just at the end with the mouth"- Paolo Ghidini, pizza-maker and co-owner of Pizzeria Al Fienile.
Raise the hand if you have ever taken a photo of your pizza before eating. You are now laughing, but that is the truth. People are continuously sharing their food pictures on Instagram and Facebook, and the so called Foodstagram is now part of our everyday life. If you search "#foodstagram" on Instagram, more than 30 million food photos will be displayed, showing gorgeous hamburgers, stunning pizzas or tempting uramaki sushi. Moreover, articles like "40 of the most instagrammable food spot in .." can guide you in search of an instagrammable meal suitable to be posted on your social media profile, in every possible city.
According to research, 63% of people between 13-32 have shared a food photo on social media at least once (Ypulse, 2015). Images are considered the most effective social media content (The Daily Egg , 2014) and posts containing pictures are shared 150% more than the those with text only (Social, 2013). As stated by the co-founder of Collectively Alexa Tonner, social media have become a huge opportunity for restaurants (Thisisinsider, 2017), especially for the small ones, because they represent a growing trend with millions of users who share contents with the community (Asur et al., 2011). Although this phenomenon has become critical for today's businesses, few studies have analysed the importance that these tools represent for small restaurants (Cesaroni and Consoli, 2015).
3 challenges. While large food chains are more prompted on promoting their activities through social media, few small independent restaurants have decided to incorporate them as elements in their marketing strategy. The main reasons for this attitude are linked to the idea that small firms have to face a variety of issues when using social media, such as:
Lack of time
Shortage of appropriate technical skills in handling review and in generating captivating posts (Lepkowska-White, 2017; Nakara et al., 2011)
Lack of a clear objective (Needles and Thompson, 2013)
In fact, it is quite unusual for a small restaurant to have an employee dedicated to managing the company's social media profiles. Usually it is the owner that, in the free time, updates them. This is strictly connected with another problem, because in this way there is no clear social media strategy, but it seems to be something random that is done just for the sake of doing it. Indeed, Cesaroni and Consoli (2015) in their study affirm that a lot of companies adopt social networks just because other companies do so, and because it is considered fashionable.
While in relation to the last issue, many small restaurants fail to be up-to-date with the current technology level and do not own the right skills to face the challenges that social media involve, such as dealing with negative customer reviews or formulating attractive posts that can catch the audience's attention. This point is well stressed by Oronsky and Chathoth (2007), according to which, small restaurants restrain in adopting new technologies in their operations because of the technical difficulties that involve.
 Social media power. It is a pity that restaurants restrain in adopting social media in their business, because the Foodstagram trend delivers a range of opportunities that they should not miss at all. In fact, as claimed by Cesaroni and Consoli (2015), small businesses which are open to the use of social networks are able to take advantage of this behaviour, and some of them gained great success among customers.
Pizzeria Al Fienile is a good example of small restaurant which has been able to jump on the foodstagram train. As Paolo Ghidini, pizza-maker and co-owner of the restaurant, told me in an interview, social media has been a major marketing tool since their opening in 2013. Actually, they never took in consideration other promotional marketing activities because they are perceived as old-fashioned for a "social pizzeria" as they are. You should definitely have a look to their Instagram profile to see their breathtaking pizzas, but be sure not to be hungry otherwise it will be a torture.
Their social media strategy is simple: Paolo takes pictures when he makes pizzas and then they are posted on Instagram. Furthermore, on each table there is a small paper tag that ask customers to take a photo to the food, share it on Instagram with the hashtag #pizzeriaalfienile to get the chance to win amazing rewards, such as a free pizza. Obviously, the pizza preparation encompasses a careful choice of the ingredients, all of high quality but at the same time perfectly instagrammable. An example are artichokes which are so perfect that they seem flowers; all these elements turn the pizza into a locus amoenus, and this is crucial because, as Paolo told me, "food is first tasted with the eyes, then with the nose and just at the end with the mouth".
This simple but effective strategy allowed the business to reach outstanding results that, according to them, without social media would have taken place in a longer period. It has to be underlined that their advertisement exclusively relies on electronic word-of-mouth of the customers who share their pizzas, they do not spend finances for it. For the reason, this is exactly the way I discovered them: I just saw someone posting this charming pizza and the next day I was sat there.
5 reasons. We have seen how a small family restaurant has been able to surf the foodstagram trend, regardless of the technical challenges of social media. They did it with a simple strategy that each restaurant can apply. Social media is a great opportunity for restaurants and they should adapt as quickly as possible for 5 reasons:
Free electronic word-of-mouth. Restaurants do not need to pay for advertisement, customers unconsciously will take care of it. What is better than a happy client who shares his food experience on social media? This is exactly what Pizzeria al Fienile pursues, it is not just a matter of promotion, but they want their target audience to speak of and spread their pizza.
Increase clients. A picture is worth a thousand words. It can go viral, and the more people one post reaches, the greater exposure the restaurant obtains (G., 2015). This, obviously, will attract new customers and drive sales.
Build awareness. Keeping on sharing posts is critical because it allows the business to be associated with something specific and to enhance the recognition of the brand. For example, if you ask someone what is the best pizzeria in Bergamo or Brescia, it is likely that the answer is Pizzeria al Fienile, because, as Singh and Sonnenburg (2012, p. 189) state, stories "can help build awareness, empathy, recognition and recall".
Create engagement. Social media allows constant communication with the clients and in this way customers do not feel just as such, but they feel part of the restaurant because they are engaged and up-to-date about it. Pizzeria al Fienile is good in doing that, because they make you feel their presence by uploading photos of new pizza experimentations or of their research for new ingredients.
Easy to use. Although some studies underline that small restaurants avoid social media for their technical challenges, they are easy to use and, as affirmed by Finotto and Micelli (2010), the adoption of web 2.0 is not influenced by one's technology experiences. If someone does not posses right skills, YouTube is the perfect platform when one can learn how to handle them, or it is possible to attend cheap courses on how to make a perfect use of social networks.
The combination for success. It is obvious that just a good social media implementation can not guarantee the success in the foods sector, because other elements must be satisfied, such as the quality of the food, a great service and an appropriate location, because otherwise, as Paolo Ghidini says, "everything will be stuck on the image". If all these elements coexist and social media are well implemented, small restaurants can achieve great results, by reaching new people and by building a community of loyal customers who will spread the restaurant's names on their profiles, that in the end will increase sales and profits. Foodstagram is definitely an opportunity that should not be missed.
References
Asur, S., Huberman, B., Szabo, G. and Wang, C. (2011). Trends in Social Media: Persistence and Decay. SSRN Electronic Journal.
Cesaroni, F.M., and Consoli, D. (2015). Are Small Businesses Really Able to Take Advantage of Social Media? Electronic Journal of Knowledge Management.
Finotto, V., and Micelli, S. (2010). Web e Made in Italy: la terra di mezzo della comunicazione d'impresa. Mercati e Competitività, vol. 2010, no. 4, pp. 101-119.
G., A. (2015). Top 3 Reasons Restaurants Should Use Instagram. [online] Blog.qsronline.com. Available at: http://blog.qsronline.com/top-3-reasons-restaurants-should-use-instagram [Accessed 18 Nov. 2017].
Lepkowska-White, E. (2017). Exploring the Challenges of Incorporating Social Media Marketing Strategies in the Restaurant Business. Journal of Internet Commerce, 16(3), pp.323-342.
Nakara, W.A., Benmoussa, F-Z. and Jaouen, A. (2012) 'Entrepreneurship and social media marketing: evidence from French small business', International Journal of Entrepreneurship and Small Business, vol. 16, no. 4, pp. 386-405.
Needles, A., and Thompson, G.M. (2013). Social media use in the restaurant industry: A work in progress. Cornell Hospitality Report 13 (7):6–16.
Oronsky, C. R., and Chathoth, P.K. (2007). An exploratory study examining information technology adoption and implementation in full-service restaurant firms. International Journal of Hospitality Management 26:941–56.
Singh S., and Sonnenburg S., (2012). Brand Performance in Social Media. Journal of Interactive Marketing, 26, 4, 189-197.
Social. (2013). How Twitter's Expanded Images Increase Clicks, Retweets & Favorites. [online] Available at: https://blog.bufferapp.com/the-power-of-twitters-new-expanded-images-and-how-to-make-the-most-of-it [Accessed 23 Nov. 2017].
The Daily Egg. (2014). 3 Can't-Miss Tips for Optimizing Social Media Content. [online] Available at: https://www.crazyegg.com/blog/optimizing-social-media-content/[Accessed 23 Nov. 2017].
Thisisinsider.com. (2017). Instagram has completely changed the way we eat and that's not a good thing. [online] Available at: http://www.thisisinsider.com/how-instagram-has-completely-changed-the-way-we-eat-2017-8 [Accessed 18 Nov. 2017].
Ypulse.com. (2015). #FoodPorn: The Growing Influence Of Social Food | Ypulse. [online] Available at: https://www.ypulse.com/post/view/foodporn-the-growing-influence-of-social-food [Accessed 22 Nov. 2017].
Like this post? You'll find more marketing insights in my new book: International Brand Strategy: A guide to achieving global brand growth, now available from booksellers globally. Order your copy here.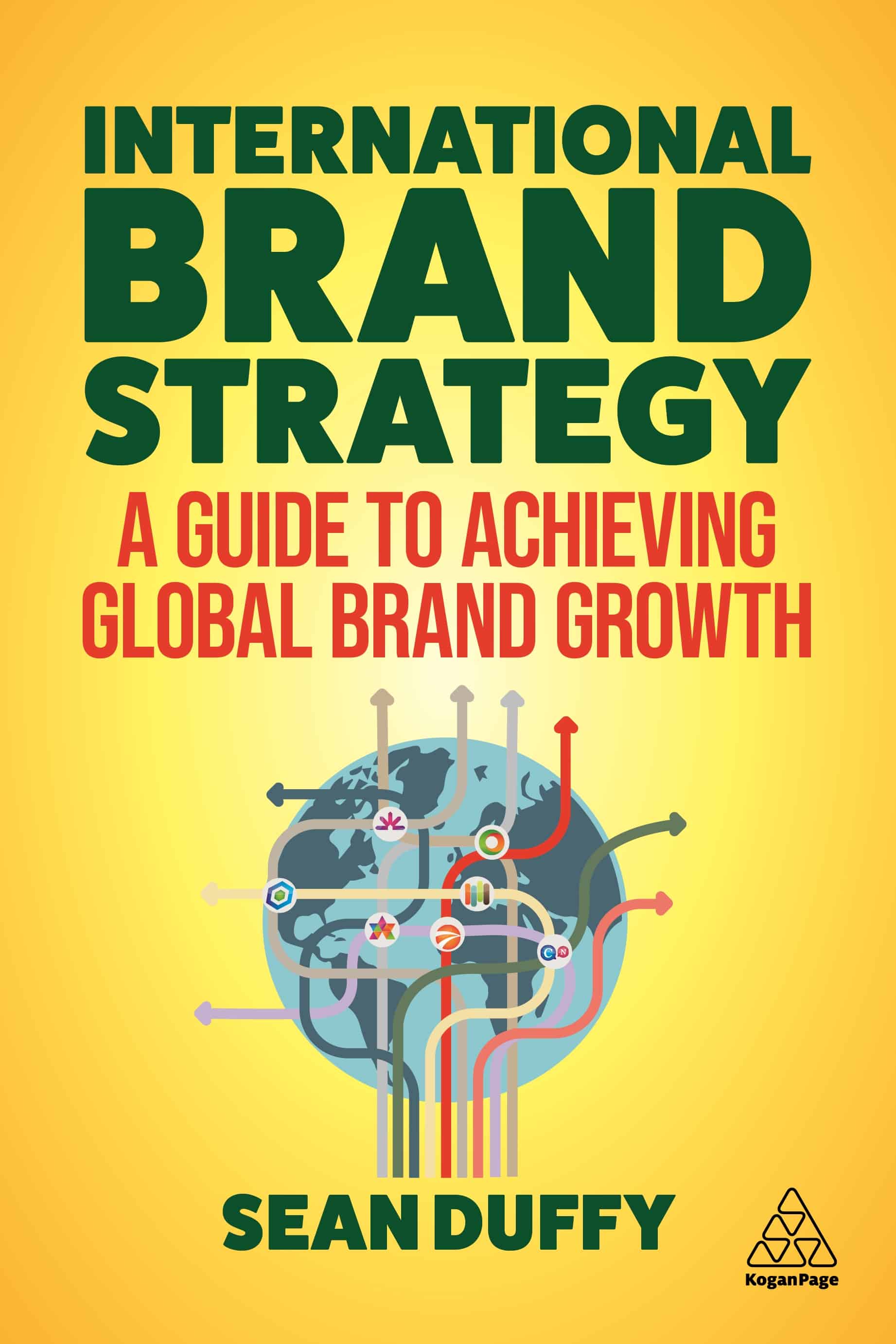 Order Your Copy
Students from the International Marketing and Brand Management program at Lund University are the contributing authors for the BrandBase blog.