How To Utilize Self-destructing Snaps In Ephemeral Marketing
Explore the science behind temporary online content to effectively reach your time pressed readers...
19 Dec 2018
2186 Views
Written by Iris Politiek
Estimated reading time: 7 minutes
The time of self-destructing communication has arrived. We are not talking about the Harry Potter movies where Ron gets a howler, a self-destructing letter from his mom, but the 21st-century variety of it: ephemeral content, also ephemeral marketing. This snapshot media type is time-limited in the sense that it will erase itself within a short-term, often 24 hours1. Ephemeral content is taking over the world of online marketing by storm and it's time to know the science behind the emerging media to effectively reach your target audience in a fragmented world of communication2.
Designing An Ephemeral Content Strategy
As most ephemeral social media applications are based on accounts, it is possible for marketers to join the game. Temporary content gives your online marketing strategy two competitive advantages: tapping into a new customer group and accessing current consumers in their online world4. The novelty of time-limited content is not in the interaction users can have with the brand, but in the way the interaction takes place. The following guidelines give valuable insights on how to design your user communication within ephemeral marketing:
Content should be playful, fun or positive2
Shared content is not necessarily exciting content5
The goal of sharing is to strengthen already close relationships5
The frequency of posts can be higher than on other media since it disappears and therefore doesn't become overwhelming5
Content should be native; it should match the form and function of the platform6
To create authenticity apply snapshot aesthetic, a concept which describes a type of image that looks 'snapped' and is made with a phone camera6. This allows for a less filtered image, as seen in figure 1. Using these types of images creates native content for ephemeral digital channels as it matches the original user image style closely6.
Snapshots Arrises As The New Social Media Feature
In the last years, Snapchat's social competitors have acknowledged the popularity of snapshots by integrating the ephemeral story service in their own applications: Instagram (stories), Facebook (live), Facebook Messenger (day), and WhatsApp (status). Most popular digital media channels have integrated temporary content, as shown in figure 21.
In practice, this means that brands can create playful concepts within their social media strategy as they integrate ephemeral content. They can offer users behind the scene content, create a special offer for loyal fans, ask for opinions, give tutorials, share human interest stories, hold Q&A's, share quizzes, light-hearted news, and design unique geotags. You can also utilize the platforms' paid features for example by creating a Snapchat Discover channel or paying for a unique filter or a Snap add.
Characteristics Of Ephemeral Marketing Applications
Since social media keeps integrating itself more and more in the physical lives of users, marketers face a new challenge in the world of merged reality16 where digital and physical reality are seamlessly incorporated. Consumers are more online than they have ever been but are also facing a saturated social media market in which they desire a more personal computer-mediated communication17.
This is where ephemeral marketing comes in. It allows for life 'snaps' or micro-moments to be shared as one of the key tools in the marketer toolbox when it comes to attracting generation Z2.
In a nutshell, the characteristics of ephemeral marketing applications can be described as*:
Temporary content1
Often image-based sharing2
High user engagement2
Real-time sharing17
Sharing ordinary moments17
Greater degree of authenticity17
Introducing The Snapshot Users
One of the basics of marketing is knowing who your target group is so you can adapt your message, so let's put that into practice.
As with social media, ephemeral marketing wasn't created for brands to utilize as a marketing tool; it was meant for private users. In this category users are mostly digital natives, people who are deeply engaged within technology2. Recent research showed that among young adults, ranging from 18 to 24-years old, use the ephemeral marketing application Snapchat1. In addition to those numbers research found that 77% of college students use Snapchat daily1.
From Grieve's recent research on Snapchat users it becomes clear that private users can be described with the use of a couple of characteristics in relation to non-users:
Users place significantly more importance on social connectedness2
Significantly greater reliance on graphics in communication2
More likely to engage with technology regularly2
Greater comfort with technological multitasking2
Stronger preference of online social interaction2
Users basically give each other a behind-the-scenes look into their lives. Friends or followers can view what is going on in one's life in real time as if the viewer was there at the moment5.
With this in mind in-depth research gives us more interesting user insights such as what this user stated about the contact with a childhood friend who lives far away:
"It's funny because I'm actually almost more well-informed about her daily life because of [Snapchat].…So I see little snippets of what she is doing and I can gather enough from what she's posting or Snapchatting and what I'm Snapchatting back." – a Snapchat user5
The Science Behind Ephemeral Content
The characteristics of Snapchat users are explained in this paragraph to create a better understanding of how to apply the information to an ephemeral content strategy. As stated in one of Snapchat's user goals is strengthening human relationships. This is closely linked to the fulfillment of Maslow's hierarchy of needs, more specifically the need to be wanted, accepted, and loved1. Sharing positive interaction with one another creates an emotional satisfaction of the relationship. Furthermore, ephemeral content confirms the importance of the relationship1.
Creating high user engagement is on top of every content marketers wish list so it is interesting to find out why this engagement takes place. High user engagement is linked to the fear of missing out (FOMO) and the emotional arousal the applications generate (how activated users are)5. Users want to pay attention in order to be involved in the conversation and experience more pleasurable feelings than with other communication channels (apart from face-to-face communication) as seen in the quote below5. Furthermore, the research states that the closeness of the interaction partners within Snapchat is significantly higher than face-to-face, email, Facebook (excl. Facebook live/Facebook Messenger day), Twitter and Instagram (excl. stories)5.
"It's just like with face-to-face interaction, you can't capture permanently what's happening. You have to live in the moment…Snapchat is more like, 'Here is ten seconds of what's happening to me right now. Find out what's happening or else you can't know because it's going to go away.' Kind of like in life if you're talking with a friend or something, you want to pay attention to what they're talking about." – A Snapchat user5
The reasoning behind why ephemeral content is seen as more authentic is related to the concept of "realism heuristic" which occurs when a situation is seen as similar to the real world17. The snapshot contact is closely linked to face-to-face social perception which explains why the media is more authentic17.
The Snapshot Stories Continue
You now have all the tools to effectively make use of ephemeral marketing in your online marketing campaigns to tap into those high engagements figures and reach your strategic goals. In short, ephemeral marketing applications mirror perceptual reality by facilitating "visual, movement-based and fleeting moment" communication17. Remember, if you want to break into the scene you need to connect with your readers by native, authentic, and real-time snapshots. Treat your reader like a close friend and who knows, they might offer you a long-lasting connection in return.
*Generalisations regarding Snapchat research only have been made in regards to the story feature since the self-destructing message service is not offered by competitors like Facebook, Instagram, and WhatsApp.
REFERENCES
Like this post? You'll find more marketing insights in my new book: International Brand Strategy: A guide to achieving global brand growth, now available from booksellers globally. Order your copy here.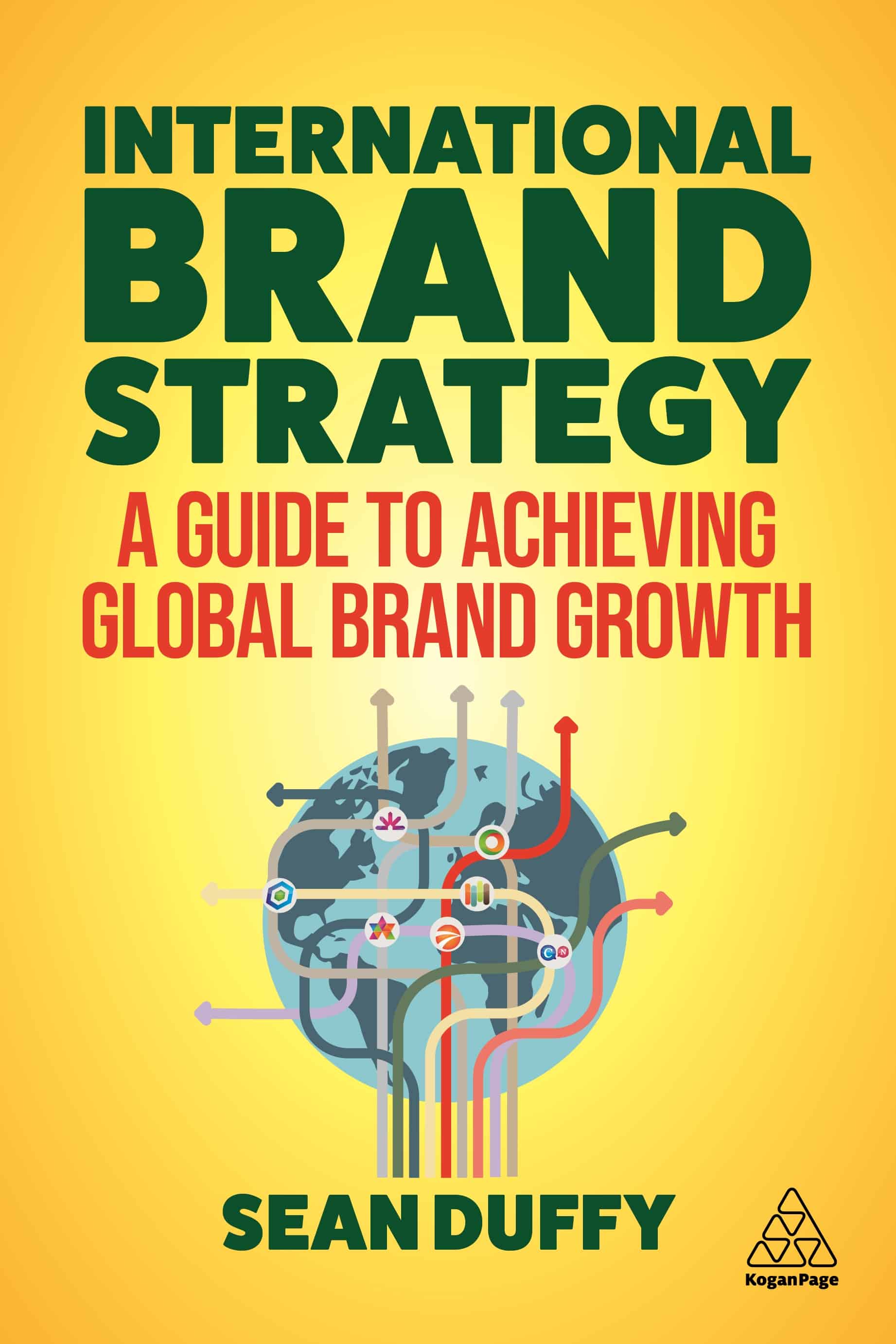 Order Your Copy
Students from the International Marketing and Brand Management program at Lund University are the contributing authors for the BrandBase blog.