Discount to Customer's Hearts
I'm not 'On Sale', I just want attention! How price discounts serve branding, 5 tips to create your own Shopping Carnival...
6 Nov 2019
1911 Views
Written by Xinyi Yao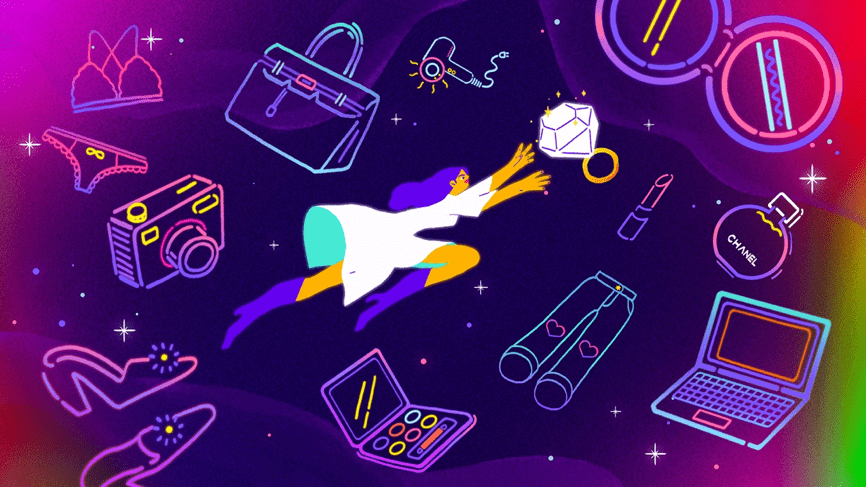 Price discounts – simple yet effective
Price discount may seem pretty simple, but may I remind you that it is a promotional tactic in marketing mix, which means that it has more usage than to boost sales in a limited period of time, or to clear out your storage. Hupfer and Grey (2005) suggest that sales promotion can be a powerful tool to initiate dialogues with online shoppers, therefore online sales promotions should be employed to attract consumer's attention as well as create and strengthen brand image (Crespo-Almendros & Del Barrio-García, 2014).
Tricky Moments
In customer's view however, putting on a "Sale" sign randomly is suggesting something: you are probably unconfident about your products' quality. Some scholars believe that monetary promotions like price discounts couldn't bring positive association for the brand, especially if customers don't have a general idea of the product's quality, or if price discounts were used by industries which don't usually use promotions (Raghnbir & Corfman, 1999; Raghnbir, 2004; Darke & Chung, 2005). The problem is then very tricky for marketers – do we want to risk damaging our brand image with sales promotion? Should we just stop offering price discounts once and for all?
Interestingly, customers do not perceive promotion activities on certain occasions as the way they usually do. They know for sure that they're getting these discounts "for free" — that they are not paying for a lower quality, and they take full advantage of these occasions.
Celebrate the Shopping Festivals!
Yes, we're talking about Black Friday, and Cyber Monday that follows. During these days (or rather this period of the month) customers all over the world enjoy discounts provided by brands, e-commerce platforms and supermarkets, these offers are promoted both on-line and in stores.
In comparison to Black Friday, I would like to address one of the Chinese shoppers' biggest days: Tmall Double 11 Global Shopping Festival (referred to as 'Double 11' below). Let's do some quick fact checks on this year's festival first (CIW Team, 2018):
In 2018 over 180 000 brands participated in the activity;
Sales on Tmall reached RMB10 billion in 00:02:05;
New record set: A GVM of RMB213.5 billion (US$30.8 billion) in 24 hours;
Over 1 billion delivery orders processed

Looking for details about Double 11? Check how Singles' Day became China's shopping carnival and Alibaba's smart marketing strategies
Brands can count on these days to reach their quarterly revenue target, but there's more to look into than financial numbers. Double 11 was started and held by an e-commerce platform, Taobao Mall (Tmall) of Alibaba Group, all discounts are offered online, which is the same as Cyber Monday. The difference is that Alibaba was the rule setter, and the rules were upgraded each year. Customers need to follow the rules to win better deals, while brands innovate new promotional means to attract customers, both sides would get into the vibe one month before the 'big day' arrives, whereas on Cyber Monday, shoppers get coupon codes directly on homepages. How can you impress your customers when you're just like everybody else?
Want to outstand your competitors and shine on your customers? Why not throw your own party! Here are 5 tips to help you set up:
Timing & Naming
Decide on a date that is important to your brand or one that relates to your brand core, and don't forget to name it!
Defining a good timing is very important for your brand to gain enough amount of attraction, for instance Black Friday is between Thanksgiving and Christmas – perfect time for some crazy shopping. Tmall used a day that has long been a joke among young single people, automatically giving its activity a huge audience. However, special dates like Valentines, Easter, Halloween and so on have already been taken, so it might be a good idea to think from the core of your brand. A simple example is the annual JD Mall 618 Shopping Festival which takes place on June 18th, the establish date of the company. You might have noticed the fact that they've put their brands' names into their special dates, this is a hint for you to do the same – integrate your brand into your name.
Team up!
It's a good idea to seek collaborations with brands and e-commerce platforms. The law of network articulation states that the social relations gain more influence than social units (Dijk, 2012). Co-host this party with your besties and gain attention from their customers!
Also, consider working with different e-commerce platform giants in different countries. Although Amazon is the biggest player in the US, it is not as popular in China, not to say that it is not even present in Scandinavia. Having a homepage with global access is the basic in international business, if you want to build awareness and engage a bigger public, you'd better show up in places crowded with customers. Therefore, some advanced research should be done so as to get to know the giant in the market. According to the power law, people tend to flock around the most popular guy (Dijk, 2012), meaning that giants not only hold most of the customers in the market, but also won't stop growing in size. So if you can't become a star yet, better try to profit from the star's resources.
Your game, your rules
Usually customers get coupon codes in the top of the webpage during discount periods, but let's change the game, try to encourage your customers to make some efforts in gaining their coupons. After all, we are not only seeking a sales boost but more a successful branding outcome.
Share-the-link is a classic method. Alibaba designed a little program in which customers gain 'energy' with the help of their friends and families. The amount of 'energy' they obtain was converted to a certain amount of discount that they could use during Double 11. It is important to note that this program started to fill up people's social media pages almost a month beforehand – quite a long time for the WOM effect to spread thoroughly.
Engage high-tech in the process. Last year Alibaba released an AR mobile game, letting people track cartoons to win their coupons (Kobie, 2018). Augmented Reality is implemented in Popcodes and promotional videos as well in order to increase consumer affection and engage them deeply in the interactive experience (Choi, Lim & Jeong, 2014).
Offer promotional credits after purchase. Consumers mentally double discount a single promotional credit because it can be linked to multiple purchases. Cheng and Cryder (2018) found that compared to other discounts, mail-in rebates and cash-back offers, promotional credits are more likely to manipulate shoppers' mind, and more likely to increase purchase.

On-line & Off-line combined
Don't neglect off-line promotional strategies, even though everything happens on-line. Alibaba holds a Gala every year on November 10th to count down into the opening of Double 11- top celebrities were attending, famous artists were performing, it's almost like a New Year Celebration. Of course you don't necessarily need to host a gala as well, but do try to invent celebrities or influencers to spread the awareness among their followers. Remember to make efforts on not only the diversity of events but also the design and decoration! The more 'Instagram friendly' your event is, the more willingly the influencers and customers are to post about you.
Physical stores are also of great importance in the sense of data collection. As a part of your sales event, it is important to estimate the popularity of specific products or of categories so that you are not surprised by massive unexpected demand and fail in providing products in time. In one word, off-line data collection ensures pre-emptive distribution. Moreover, physical stores have become the high-touch point, allowing brands to create 'neurological connections' with customers, and to better adapt to their consumers' behaviors (Björn, 2018).
The devil is always in the details
Simulate customer's whole online shopping experience and make sure that every detail is taken good care of. Except for product quality, customers are sometimes also unsatisfied with their perceived service quality, including low reliability and delayed responsiveness, as well as e-service quality which covers system access failure, disrespect of privacy, lack of efficiency and no contact (Subramanian, Gunasekaran, Yu, Cheng & Ning, 2014). E-retailers should deal with these detailed factors carefully to improve customer satisfaction towards their shopping experience, contributing to a satisfaction, or even in the long run, loyalty to the brand.



---
References
Björn, M. (2018). Guest Lecture, Lund University School of Economics and Management, Sweden, 28 November 2018
Cheng, A. & Cryder, C. (2018). Double Mental Discounting: When a Single Price Promotion Feels Twice as Nice. Journal of Marketing Research, vol. 55, no. 2, pp.226-238
Choi, H., Lim, S. & Jeong, C. (2014). New promotional video technique utilizing augmented reality and popcode. Multimedia tools and applications, vol. 75, no. 23, pp.15311-15326
CIW Team. (2018). Ultimate guide to Alibaba's Double 11 2018; one day sales exceeded US$30 billion, China Internet Watch, 9 November, Available Online: https://www.chinainternetwatch.com/27359/tmall-double-11-2018/ [Accessed 21 November 2018]
Crespo-Almendros, E. & Del Barrio-García, S. (2014). Do online discounts and free gifts damage brand image of service? The moderating role of promotion-proneness. Service Business, vol. 10, no. 1, pp.31-58
Darke, P. & Chung, C. (2005). Effects of pricing and promotion on consumer perceptions: it depends on how you frame it. Journal of Retailing, vol. 81, no. 1, pp.35-47
Dijk, J. (2012). The Network Society, London: SAGE
Hupfer, M. & Grey, A. (2005). Getting something for nothing: the impact of a sample offer and user mode on banner ad response. Journal of Interactive Advertising, vol. 6, no. 1, pp.149-164
Kobie, N. (2018). How China's Singles Day exploded and totally dwarfs Black Friday, WIRED, 13 November, Available Online: https://www.wired.co.uk/article/singles-day-alibaba-black-friday-2018 [Accessed 21 November 2018]
Raghnbir, P. (2004). Free gifts with purchase: promoting or discounting the brand? Journal of Consumer Psychology, vol. 14, no. 1/2, pp.181-186
Raghnbir, P. & Corfman, K. (1999). When do price promotions affect pretrial brand evaluation? Journal of Marketing Research, vol. 36, no. 2, pp. 211-222
Subramanian, N., Gunasekaran, A., Yu, J., Cheng, J. & Ning, K. (2014). Customer satisfaction and competitiveness in the Chinese E-retailing: Structural equation modeling (SEM) approach to identify the role of quality factors. 21st Century Logistics and Supply Chain Management, Expert Systems With Applications, vol. 41, no. 1, pp.69-80
Like this post? You'll find more marketing insights in my new book: International Brand Strategy: A guide to achieving global brand growth, now available from booksellers globally. Order your copy here.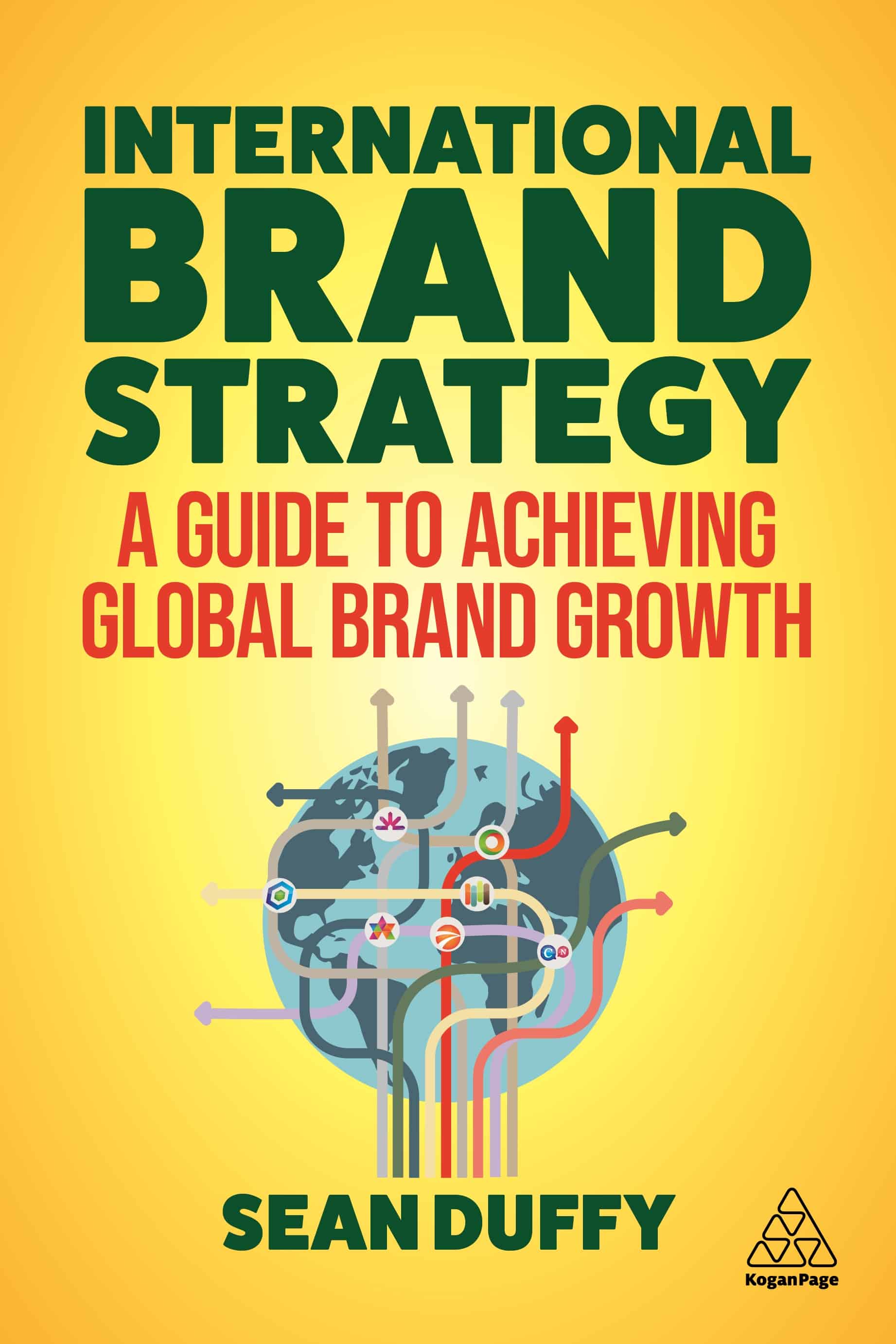 Order Your Copy
Students from the International Marketing and Brand Management program at Lund University are the contributing authors for the BrandBase blog.