YouTube Influencers: Branding Strategies to hook Generation Z
Why your company needs to incorporate vloggers in your social media strategy...
13 Sep 2018
4119 Views
Written by Mel Hopkins
Connecting with consumers
Imagine living in a society in which advertisements are not pushed at you with commercials and online banners don't clutter your social media. Sounds great right? The future is trending towards a society in which advertisements must focus on providing positive feelings to viewers, and influencer marketing will play a big role. Generation Z is extremely perceptive to ads targeting them and will be able to identify factitious ones instantly, which is why smart companies will choose influencers from YouTube over Instagram for brand endorsements. Keep reading to learn why this is happening and how your company can benefit.
According to Harris Poll (2016), 74% of Gen Z consumers dislike being targeted by ads on social media, however they have more trust in online communities (65%) and people they follow on social media (57%). They also lack brand loyalty in comparison to previous generations, (Puiu, 2016) forcing brands to fight harder to gain long-term loyalty. This is why Social Media Influencers (SMIs) can contribute greatly to advertising strategies.
Connecting with consumers is fundamental for companies, as demonstrated by the concept of "brand communities" –a group of consumers with specific social relations and shared meanings around a brand, (Muniz, O'Guinn, 2001). Studies have shown that "participation in brand communities leads to a variety of beneficial outcomes for the brand, including stronger loyalty and purchase intentions," (Algesheimer et al. 2010 cited in Gensler et al., 2013). In this sense, SMIs are leaders, fostering and creating brand communities. However, the key is picking the right kind of social media influencers. To achieve the best results, Instagram influencers can be used if chosen carefully, but YouTube vloggers are an even better choice. Now for some insights on SMIs…
What makes a good influencer?
In an era of excess media, becoming "instafamous" is feasible for anyone with a nice camera, so to stand out from the crowd they need a distinct personality, (Khamis et al., 2016) and YouTube will be more beneficial than Instagram. Personal branding (creating a specific image for capital gains) (ibid), is the most important part of becoming a successful influencer. Self-branding is not new, it has been around for years, encouraging you to "sell yourself" in job interviews and find what makes you unique. However, social media has created new motives for self-branding; firstly, belief that fame is attainable for ordinary people, anyone can become a "micro-celebrity," and another reason being the overall increase in neoliberal individualism culture and narcissism (ibid). This isn't necessarily a bad since companies can now benefit hugely from linking themselves to personal brands.
Research has shown that brand promotion offers start when 50,000 to 200,000 followers are reached; the "sweet spot" (Chen, 2016). A single personality on Instagram could have millions of followers who can be reached wherever, whenever, thanks to mobile apps making the target audience much more accessible. As stated by Marwick, "Instafamous people have the potential to reach an audience that rivals that of television networks in size" (2015, p.150). That is true, however, recent studies show that there is an inverse relationship between number of followers and amount of interaction (i.e. comments and likes), once the influencer reaches millions of followers, audience engagement decreases (Chen, 2016). Soon our "peers" don't feel as relatable anymore, and therefore companies should avoid hiring influencers with too many followers.
As a YouTube influencer, interacting and connecting with followers creates a community around their personal brand, and reinforces relatability—one of the core "social media blocks" (Keitzmann et al., 2011). Companies need to use YouTube influencers (vloggers) as a gateway to the consumers because consumers cannot relate to a corporate brand. According to Bright Local's 2016 consumer survey, "70% of teenage YouTube subscribers say they relate to YouTubers more than to traditional celebrities." Now even though Instagram introduced the video option, the time limit does not allow for posts of substantial quality compared to YouTube. Vloggers usually stay within their niche to avoid losing their followers, which is beneficial for companies because it gives them a specific target audience. Millennials and Gen Z who are interested in these specific topics (like travel or fitness) are "consuming" stories, "subscribing" to vlogger channels so they are notified instantly when a new video is posted, in this sense, society is commodifying "public identities that are authentic," (Khamis, 2016 p.203).
Relatability
So how will companies remain relevant if they aren't relatable? Corporate brands rarely appear in the top rankings of YouTube or Instagram profiles because they aren't relatable, the top spots filled by regular people, and using celebrity endorsements is becoming outdated for the same reason; unrelatability (Gensler, 2016). An example of this failure is the Coca-Cola Journey, a revised corporate website that hosts a variety of stories on pop culture topics instead of a typical corporate web page. Years after launching, there are scant views and interaction on the site, (Holt, 2016) and the YouTube channel for Coca Cola only has 28,000 subscribers.  On the other hand, BlendTec's "Will it Blend" channel is a more successful company channel that demonstrates the ability of their blender, but relaxed and entertaining way that helps connect to the audience while creating publicity for the product (Gensler, 2014).
When choosing to hire an SMI, companies must remember that it is a mutual decision between each party. The influencer must only pick brands that merge with their personal brand, and only select a few brands so they don't come off as a "product pusher" and lose credibility to cautious viewers (Silva, 2017).  On the flip side, companies need to be prudent in choosing "authentic" SMIs that are not solely pushing products or consumers will spot a fake and lose trust. A great example of success in this strategy is Gymshark, a UK based activewear brand. They have carefully selected SMIs in the fitness subculture who are not only "micro-celebrities," but educators focused on fitness with loyal, trusting followers.
One of their first ambassadors, Nikki Blackketter, is a YouTuber whose relatable personality has earned her over 650,000 subscribers. Among the essential characteristics of Gymshark ambassadors are empowerment and a positive personality, which have been proven to show the strongest connection with viewers (Gensler et al., 2013). The highest ranked YouTubers incorporate their daily lives into videos, stemming from their main focus—most of Blackketter's videos will include a daily workout and nutrition advice, but also include taking the dog to the vet, birthday parties, family vacations, and random life events. Gymshark uses vloggers for their authentic user-generated content which has been proven to influence attitudes towards brands and therefore purchase intentions (Yannopoulou et al., 2013).  By carefully handpicking each SMI they choose to work with, Gymshark has some control of the UGC, but it's mostly organic, allowing effortless "piggybacking" off already established personal brands (Brusin, 2017). Gymshark has successfully utilized Instagram and YouTube to strengthen their "position as an expert" in the fitness industry and "showcase their value," through the quality of their clothing—the main goals of using SMIs (Silva, 2017).
This strategy is genius for companies with limited advertising budgets—after all, Gymshark began in a 19-year old's basement! They "pay" their ambassadors with free clothing, coordinate "meet ups" in cities all around the world, and attend major fitness expositions where the influencers greet and take selfies with excited fans. This kind of SMI-company relationship is a win-win scenario, influencers like Blackketter get publicity, cool products, and free travel all around the world, while Gymshark achieves cost efficient advertising that appeals to Millennials and Gen Z because their brand is humanized; they connect with people.
Building reputation is the next necessity to successful YouTube influencer strategies. As one of the essential "building blocks" of social media, once established, a company (or influencer) will receive more likes and followers (Kietzmann et al., 2011). Since marketing is increasingly "customer-centric" today, consumer trust and involvement are crucial. To involve and connect with customers, companies can use SMIs to collect feedback on products, and inform consumers of new product releases (Barwise, 2010). A consumer survey by Bright Local reported that "84% of customers trust online reviews by strangers as much as they would recommendations from friends." YouTube is the ideal platform because it is the only social media platform that provides the most personal, relatable connection. Gen Z is constantly exposed to the people they follow, therefore creating relationships (even subconsciously) with SMIs that they trust and "know" since they see and hear them every day. Companies need to choose authentic influencers before they get too popular to ensure interaction with their followers (Chen, 2016).
By capturing and entertaining a younger audience, YouTubers are gaining popularity rapidly, in fact, 70% of Gen Z and Millennials spend two hours a day on YouTube (Trifecta). As the generation exposed to everything, Gen Z will be a tough crowd for companies to attract, however, by exploring more personal channels of media to tell stories and build trust, they will find success.
Reference List
Barwise, P, & Meehan, S 2010, 'The One Thing You Must Get Right When Building a Brand', Harvard Business Review, 88, 12, pp. 80-84, Business Source Complete, EBSCOhost,. Available at: http://ludwig.lub.lu.se/login?url=http://search.ebscohost.com/login.aspx?direct=true&db=bth&AN=55461899&site=eds-live&scope=site viewed 7 November 2017
BrightLocal. (2017). Local Consumer Review Survey 2017 | The Impact Of Online Reviews. [online] Available at: https://www.brightlocal.com/learn/local-consumer-review-survey/#13 Available at: https://www.brightlocal.com/learn/local-consumer-review-survey/ [Accessed 7 Nov. 2017].
Brusin, D. (2017). Social Media Strategy Brilliance by Gymshark. [online] A Marketing and Website Design Agency | Boston, MA. Available at: http://createrevolt.com/gymshark-social-media-strategy/ Accessed 7 Nov. 2017.
Chen, Y. (2016). The rise of 'micro-influencers' on Instagram – Digiday. [online] Digiday. Available at: http://digiday.com/agencies/micro-influencers/  [Accessed 25 Nov. 2016].
Gensler, S, Völckner, F, Liu-Thompkins, Y, & Wiertz, C 2013, 'Managing Brands in the Social Media Environment', Journal of Interactive Marketing, 27, Social Media and Marketing, pp. 242-256, ScienceDirect, EBSCOhost, Available at: http://ludwig.lub.lu.se/login?url=http://search.ebscohost.com/login.aspx?direct=true&db=edselp&AN=S109499681300039X&site=eds-live&scope=site  viewed 7 Nov 2017.
Harris Pools. 2016. "74 Percent of Digital Natives Tired of Brands Shouting at Them." Survey. Available at: https://www.lithium.com/company/news-room/press-releases/2016/lithium-74-percent-of-digital-natives-tired-of-brands-shouting-at-them viewed 8 Nov. 2017.
Holt, D, 2016, 'Branding in the Age of Social Media', Harvard Business Review, 94, 3, pp. 40-50, Business Source Complete, EBSCOhost, Available at: http://ludwig.lub.lu.se/login?url=http://search.ebscohost.com/login.aspx?direct=true&db=bth&AN=113227919&site=eds-live&scope=site  viewed 7 November 2017.
Khamis, S., Ang, L. and Welling, R. (2016). Self-branding, 'micro-celebrity' and the rise of Social Media Influencers. Celebrity Studies, 8(2), pp.191-208. Available at: http://www.tandfonline.com/doi/abs/10.1080/19392397.2016.1218292 Viewed 9 Nov. 2017.
Kietzmann, J., Hermkens, K., McCarthy, I. and Silvestre, B. (2011). Social media? Get serious! Understanding the functional building blocks of social media. Business Horizons, 54(3), pp.241-251. Available at: http://ludwig.lub.lu.se/login?url=http://search.ebscohost.com/login.aspx?direct=true&db=edselp&AN=S0007681311000061&site=eds-live&scope=site Viewed 5 Nov. 2017.
Kontu, H, & Vecchi, A 2014, 'Why all that noise – assessing the strategic value of social media for fashion brands', Journal Of Global Fashion Marketing, 5, 3, p. 235, Supplemental Index, EBSCOhost, Available at: http://ludwig.lub.lu.se/login?url=http://search.ebscohost.com/login.aspx?direct=true&db=edo&AN=ejs33089366&site=eds-live&scope=site  viewed 7 November 2017.
Marwick, A. (2015). Instafame: Luxury Selfies in the Attention Economy. Public Culture, 27(1 75), pp.137-160. Available at: https://read.dukeupress.edu/public-culture/article/27/1%20(75)/137/31071/Instafame-Luxury-Selfies-in-the-Attention-Economy Viewed 10 Nov. 2017.
Muniz, Albert M. and Thomas O'Guinn (2001), "Brand Community," Journal of Consumer Research, 27 (4), 412–32. Available at: http://www.jstor.org/stable/10.1086/319618 Viewed 7 Nov. 2017.
Puiu, S 2016, 'GENERATION Z — A NEW TYPE OF CONSUMERS', Young Economists Journal / Revista Tinerilor Economisti, 13, 27, pp. 67-78, Business Source Complete, EBSCOhost,  available at: http://ludwig.lub.lu.se/login?url=http://search.ebscohost.com/login.aspx?direct=true&db=bth&AN=124182947&site=eds-live&scope=site viewed 13 November 2017.
Silva, P. (2017). [online] Forbes.com. Available at: https://www.forbes.com/sites/piasilva/2017/02/20/when-social-media-is-a-waste-of-time-for-businesses/#7308b851237f  [Accessed 7 Nov. 2017].
Trifecta Research, (2015), "Generation Z Media Consumption Habits" Survey.  Available at: http://trifectaresearch.com/wp-content/uploads/2015/09/Generation-Z-Sample-Trifecta-Research-Deliverable.pdf  Viewed 4 Nov. 2017.
Yannopoulou, N, Moufahim, M, & Xuemei, B 2013, 'User-Generated Brands and Social Media: Couchsurfing and AirBnb', Contemporary Management Research, 9, 1, pp. 85-90, Academic Search Complete, EBSCOhost, Available at: http://ludwig.lub.lu.se/login?url=http://search.ebscohost.com/login.aspx?direct=true&db=a9h&AN=91706399&site=eds-live&scope=site viewed 7 November 2017.
Like this post? You'll find more marketing insights in my new book: International Brand Strategy: A guide to achieving global brand growth, now available from booksellers globally. Order your copy here.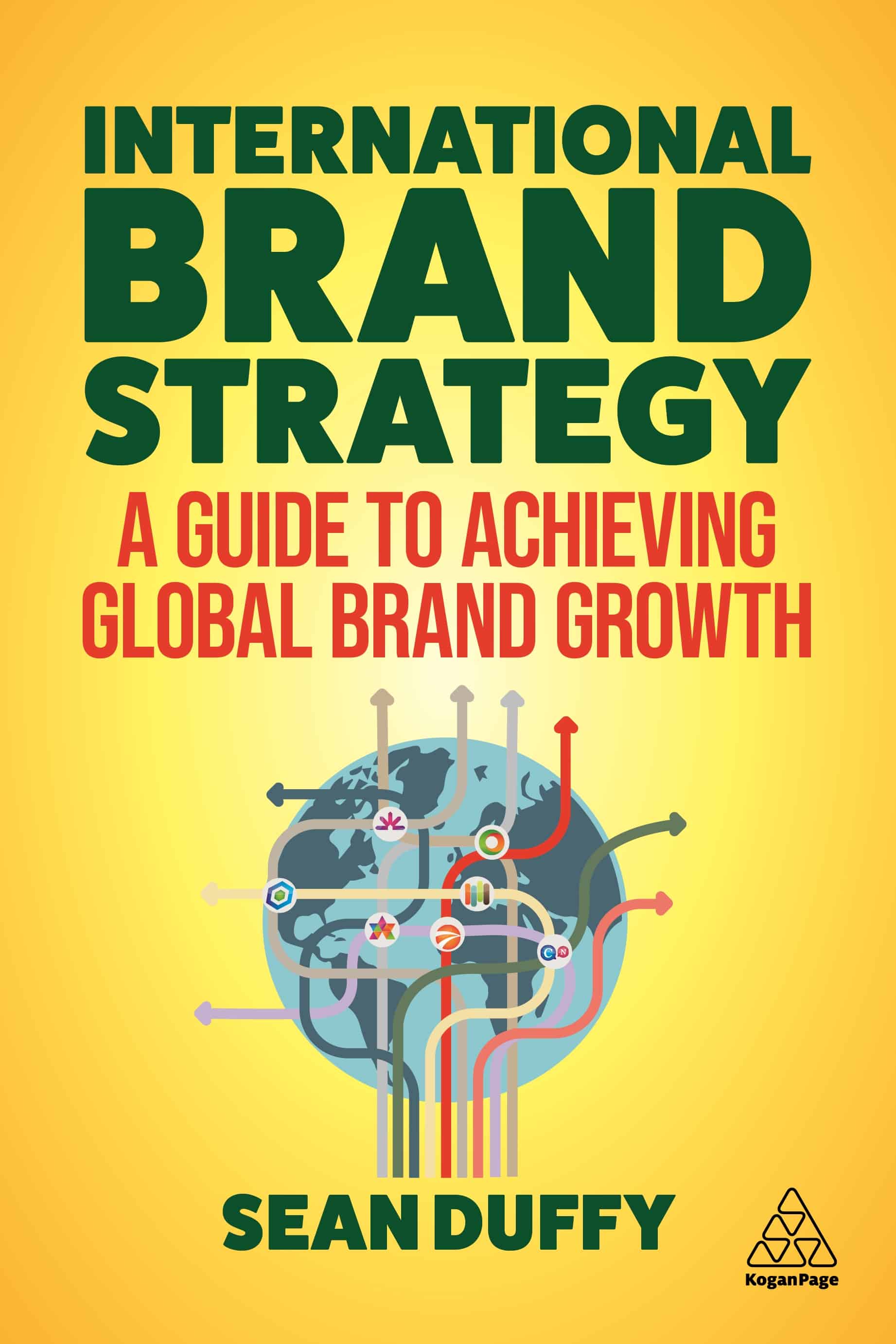 Order Your Copy
Students from the International Marketing and Brand Management program at Lund University are the contributing authors for the BrandBase blog.