Why You Should Care About AI: 6 Ways to Make Use of It in Digital Marketing
AI is moving from a "nice-to-have" to a necessity within digital marketing. Want to know WHY and HOW to improve? ...
18 Sep 2019
2735 Views
Written by Camilla Jacobson
From voice-powered intelligent assistants like Amazon's Alexa to self-driving cars from Tesla, AI (artificial intelligence) is barging its way into business, transforming one industry after another. Although AI has been a trending topic for quite a while, it's currently booming, with an estimated worldwide spending of $19.1bn this year (an increase of 54,2% from last year!) [i]. Within the marketing sphere it's now moving from "nice-to-have" to a "have-to-have" capability.
By introducing some of the most interesting applications of AI, I'll pinpoint why you need to care about this technology, how it should be leveraged in the landscape of digital marketing, and ultimately why it's not a threat to your job (yet).
What is 'Artificial Intelligence' and why the buzz?
Thinking about artificial intelligence, one might picture rather dystopian scenarios as shown in series such as Black Mirror. Although AI is becoming increasingly interwoven in our everyday lives, we're not close to the humanoid robots presented by Hollywood. Kaplan and Haenlein defines AI as "a system's ability to correctly interpret external data, to learn from such data, and to use those learnings to achieve specific goals and tasks through flexible adaptation" [ii]. Simply put, it refers to the intelligence demonstrated by machines to think, respond and conduct humanlike tasks and to learn from those experiences. This capacity is summarized by Sterne as the "three Ds; the ability to detect, deliberate and develop" [iii].
Due to this exceptional ability to process data, analyze and learn from it, most industries are buzzing with optimism, emphasizing the revolutionary aspects of AI. It's no surprise that the five most valuable companies in the world, Google, Microsoft, Apple, Facebook and Amazon, are making heavy investments in AI-related initiatives [iv]. According to McDowell Marinchak, Forrest and Hoanca, we are just in the beginning of the era of AI. In their research paper, they review the emerging patterns of adoption and rates of diffusion of AI run applications, concluding that there is an exponential increase in number, variety and capability [v].
Artificial Intelligence in digital marketing?
In the very same research, some figures related to the amount of marketing technologies/software run on AI are presented. In 2011, 150 services were identified, this had grown to 5381 unique solutions in 2017 and is estimated to exceed 7000 applications by the end of 2018 [vi]. With the immense amount of customer data generated from multiple digital touchpoints, AI is simply a necessity to make sense of it.
Here lies the huge potential of the technology, as it can make marketing more efficient, intelligent and customer friendly [vii]. With its capacity to analyze more and deeper data for valuable insights, it becomes an enabler of better customer experiences. Apart from this, the increased accuracy which leads to fewer errors is also highlighted [viii]. It's clear that the qualities of these intelligent tools are essential when pursuing digital marketing in today's information economy. By providing actionable insights through predictive analysis both time and money can be saved [ix].
Are you interested in marketing? Check out the best ways to promote business abroad.
Why is it so relevant right now?
Taking a look at the historical development, the current exponential growth of AI applications is not by chance. As we have evolved and moved into the era of the network society, we are immensely connected in various digital ways [x] [xi]. The digitalization of society has several implications for businesses operating in this interconnected context.
With the emerge of embedded technologies such as Internet of Things (IoT) and cloud computing for increased storage possibilities, and due to the ever-expanding amount of real-time data, this has created the need of intelligent technologies. The contemporary term of 'Big Data' makes sense, as 90% of all data was generated during the last two years [xii]. The collection of all this data enables one-to-one customer marketing at scale, allowing for a more personalized approach [xiii]. The digital interactivity and omnipresence of smart products enables companies to better understand the consumers' needs and wants, and how they interact with the brand [xiv].
Another aspect of the exploding amounts of data is the phenomena of information overload. As humans, we cope with this by simply ignoring the information or by using scanning techniques. Additionally, as the quantity of messages are also increasing, this can create communication overload. Due to the massive amount of sources in the network people tend to spend less time on each input. [x] This is important to be aware of when crafting the digital touchpoints of the marketing activity. In the information economy, the customer is empowered and content is becoming the ultimate currency [xv]. Value is something that is created jointly between the customer and the companies [xvi]. Therefore, companies need to be transparent of how they treat their customers and their data to stay relevant for the consumers.
Using AI in digital marketing
As stated previously, Big Data and AI are enabling companies to create a more personalized and relevant customer experience through dynamic content on a large scale. Research has proven that customers rather purchase products shown in personalized advertising [xvii]. To make use of this opportunity brands must understand each step of the customer journey, regardless of channel. Incorporating AI is one way to do this. Here are some of the most promising ways to make use of intelligent applications:
#1: Content creation and SEO optimization
AI can create improved digital content, leading to higher response rates. It can also select the best keywords, which media to use and what time to post. Additionally, external factors (such as weather) can be account for. All of this brings another level of certainty to the digital marketing. Media companies including Forbes, Associated Press and BBC are already using intelligent tools for natural language processing. Regarding better ad wording, Harley-Davidson used AI-driven platform Albert, to take their SEO to the next level. This resulted in an increase of sales leads by 2,930%.
#2: Chatbots and shopping assistants
By using all previous customer data, chatbots or virtual assistants can give advice to customers considering making a purchase. Apart from alleviating the customer service, it can also decrease the bounce rates and increase sales. A great competitive advantage, as 70% of all online shopping carts are abandoned today [xviii]. Examples include Sephora's Kik bot, giving customers make-up advice based on their own preferences, and UBank's RoboChat, providing customers with answers to their questions about home loan.
#3: Predictive analytics
By utilizing smart tools for analytics, marketing teams can spend less time on reviewing data and more on delivering creative solutions. Predictive analysis is the use AI to identify and predict future consumer behaviour [xix]. IBM showcased this using Watson Cognitive Bidder to extract predictive patterns from a large amount of data, creating programmatic marketing.
#4: Automatic lead generation and scoring
Lead management processing can be more precise by using AI to predict which leads will close. As a result, all potential leads can be prioritized, making the process much more efficient for the sales team [xix]. Due to their huge CRM-database, Salesforce is one of the top vendors of lead scoring solutions, offering customized lead generation solutions.
#5: Brand connection
By using AI focused on social sentiment analysis, brands can better understand the social sentiment in connection to the brand. It's important to monitor these emotions and understand the customers preferences and expectations. Facebook for example, uses deep learning to identify human faces better and to understand nuances of language. This enables more precise and targeted promotional efforts.
#6: Content curation
By using algorithms to analyze customer behaviour, AI can curate content suggestions. When providing personalized product recommendations, the time a user spend on the website increases. Netflix has shown how to integrate algorithms to provide excellent content suggestion. Under Armor is another example where they leveraged IBM's Watson to provide personalized training advice.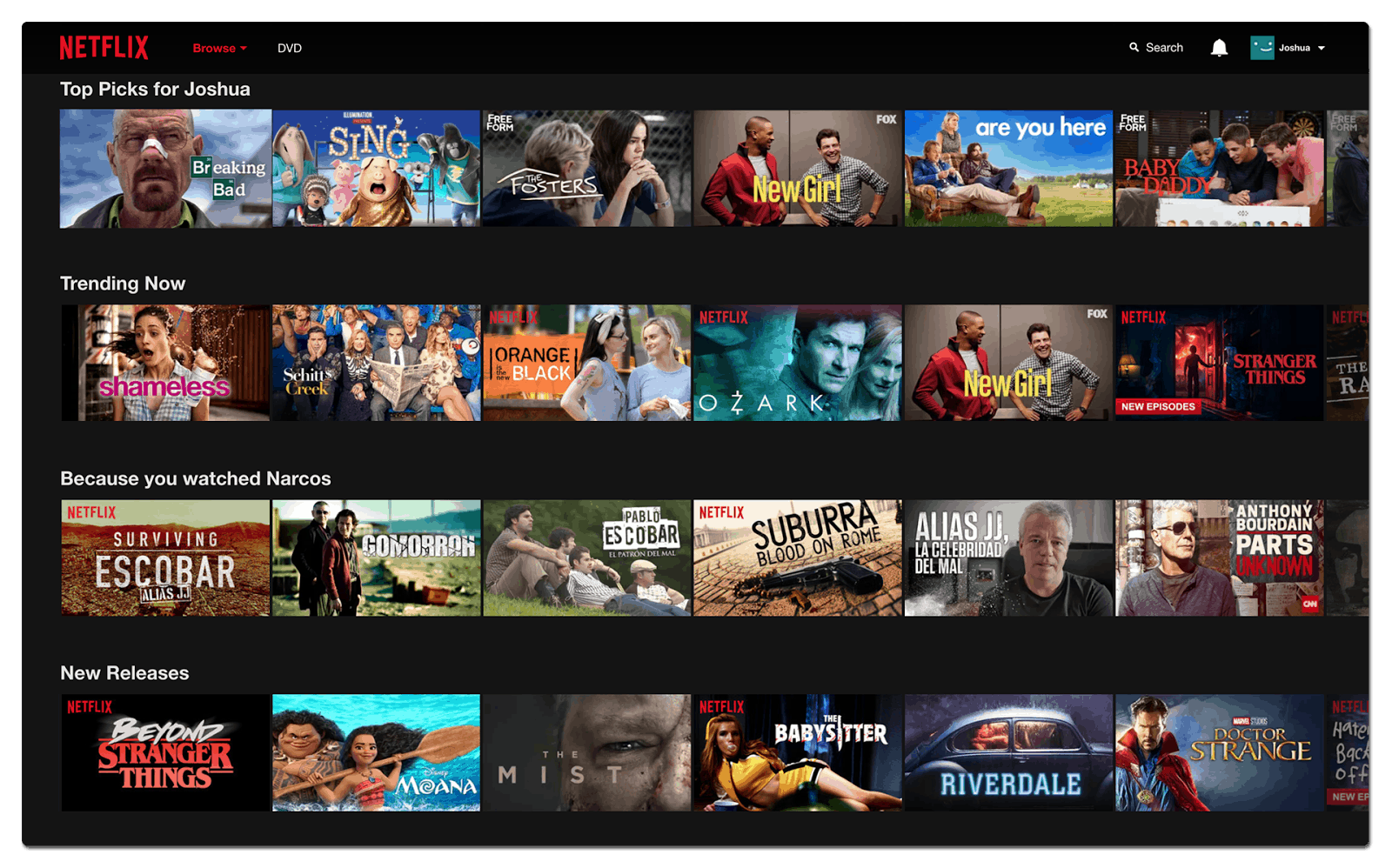 There are of course several other promising ways to use AI within digital marketing, the common denominator however is that marketing will learn over time and adapt to the ever-changing consumer behaviour [xx]. AI will simply make marketing relevant again.
Finally, what does this mean for your job?
In his article, Nite uses a metaphor of farmers and tractors. If people would have asked 150 years ago "will the tractor put farmers out of work?", the answer today would be no, it just provided them with a better tool and the ability to scale. However, it did reduce the demand for horses [xxi]. As long as you manage to be the farmer working the tools rather than being the horse, your job should be safe. To do this you need to understand how Artificial Intelligence can improve and scale your digital marketing efforts. As accentuated by Harvard Business Review, it's the organizations that are good at finding opportunities where artificial intelligence can help the employees in their everyday job and quickly implement solutions, that will excel in the age of AI [xxii].






---
[i] International Data Corporation (IDC). (2018). Worldwide Spending on Cognitive and Artificial Intelligence Systems Will Grow to $19.1 Billion in 2018, According to New IDC Spending Guide. Retrieved on 21.11.2018. Retrieved from: https://www.idc.com/getdoc.jsp?containerId=prUS43662418
[ii] Kaplan, A. M., & Haenlein, M. (2018). Siri, Siri in my Hand, who is the Fairest in the Land? On the Interpretations, Illustrations and Implications of Artificial Intelligence. Business Horizons, forthcoming. https://www.sciencedirect.com/science/article/pii/S0007681318301393
[iii] Sterne, J. (2017). Artificial Intelligence for Marketing. John Wiley & Sons, Inc., Hoboken, New Jersey. ISBN 978119406334.
[iv] Brynjolfsson, E., Rock, D., & Syverson, C. (2017). Artificial Intelligence and the Modern Productivity Paradox: A Clash of Expectations and Statistics. The National Bureau of Economic Research, Working Paper no. 24001. Retrieved on 21.11.2018. Retrieved from: https://www.nber.org/chapters/c14007.pdf
[v] McDowell Marinchak, C., Forrest, E., & Hoanca, B. (2018). Artificial Intelligence: Redefining Marketing Management and the Customer Experience. International Journal of E-Entrepreneurship and Innovation, Vol. 8, Is. 2. https://www.igi-global.com/viewtitlesample.aspx?id=211137&ptid=185036&t=artificial+intelligence%3a+redefining+marketing+management+and+the+customer+experience
[vi] Brinker, S. (2018). Marketing Technology Landscape Supergraphic (2018): Martech 5000 (actually 6,829). Chief Marketing Technologist Blog. Retrieved on 21.11.2018. Retrieved from: https://chiefmartec.com/2018/04/marketing-technology-landscape-supergraphic-2018/
[vii] Rosenberg, D. (2018). How Marketers Can Start Integrating AI in Their Work. Harvard Business Review. Retrieved on 22.11.2018. Retrieved from: https://hbr.org/2018/05/how-marketers-can-start-integrating-ai-in-their-work
[viii] Barker, S. (2018). How AI Is Changing The Future Of Digital Marketing. Medium. Retrieved on 22.11.2018. Retrieved from: https://hackernoon.com/how-ai-is-changing-the-future-of-digital-marketing-55c9585db075
[ix] Leaders. (2018). AI spy – The workplace of the future. The Economist. Retrieved on 22.11.2018. Retrieved from: https://www.economist.com/leaders/2018/03/28/the-workplace-of-the-future
[x] Van Dijk, J. (2012). The Network Society. Sage Publications. ISBN 9781446248966.
[xi] Smilansky, S. (2017). Experiential Marketing: A Practical Guide to Interactive Brand Experiences. Kogan page.
[xii] Bae Brandtzæg, P. (2013). Big Data, for better or worse: 90% of world's data generated over last two years. SINTEF ICT. Referenced by Science Daily. Retrieved on 24.11.2018. Retrieved from: https://www.sciencedaily.com/releases/2013/05/130522085217.htm
[xiii] Montgomery, A.L., & Smith, M.D. (2009). Prospect for Personalization on the Internet. Journal of Interactive Marketing, Vol. 23, pp.130-137. https://www.sciencedirect.com/science/article/pii/S1094996809000322
[xiv] Tran, T. (2017). Personalized ads on Facebook: An effective marketing tool for online marketers. Journal of Retailing and Consumer Services, Vol. 39, pp.230-242. https://www.sciencedirect.com/science/article/pii/S0969698917301509
[xv] Labrecque, L.I., vor dem Esche, J., Mathwick, C., Novak, T.P., & Hofacker, C.F. (2013). Consumer Power: Evolution in the Digital Age. Journal of Interactive Marketing, Vol. 27, Issue. 4, pp.257-269. https://www.sciencedirect.com/science/article/pii/S1094996813000376
[xvi] Kannan, P.K., & Li, H. (2017). Digital marketing: A framework, review and research agenda. International Journal of Research in Marketing, Vol. 34, pp.22-45. https://www.researchgate.net/profile/Alice_Li16/publication/311393872_Digital_marketing_A_framework_review_and_research_agenda/links/58d3e0d8a6fdcce27dcc81b3/Digital-marketing-A-framework-review-and-research-agenda.pdf
[xvii] Estrada-Jiménez, J., Parra-Arnau, J., Rodríguez-Hoyos, A. & Forné, J. (2017). Online advertising: Analysis of privacy threats and protection approaches. Computer Communications, Vol. 100, pp.32-51. https://www.sciencedirect.com/science/article/pii/S0140366416307083
[xviii] Baymard Institute. (2018). 40 Cart Abandonment Rate Statistics. Retrieved on 25.11.2018. Retrieved from: https://baymard.com/lists/cart-abandonment-rate
[xix] Digital Marketing Institute. (2018). How AI is Changing Digital Marketing. Retrieved on 25.11.2018. Retrieved from: https://digitalmarketinginstitute.com/blog/2018-01-07-how-ai-is-changing-digital-marketing
[xx] Unemyr, M. (2018). Data-driven Marketing with Artificial Intelligence. Amazon KDP. ISBN: 9781983059018.
[xxi] Nite, J. (2018). This Changes Everything: How AI Is Transforming Digital Marketing. Online Marketing Blog. Retrieved on 22.11.2018. Retrieved from: https://www.toprankblog.com/2018/02/artificial-intelligence-transforming-marketing/
[xxii] Glass, S. (2018). The Sooner You Get Your First AI Job, the Better for Your Career. Entrepreneur. Retrieved on 22.11.2018. Retrieved from: https://www.entrepreneur.com/article/315565
Like this post? You'll find more marketing insights in my new book: International Brand Strategy: A guide to achieving global brand growth, now available from booksellers globally. Order your copy here.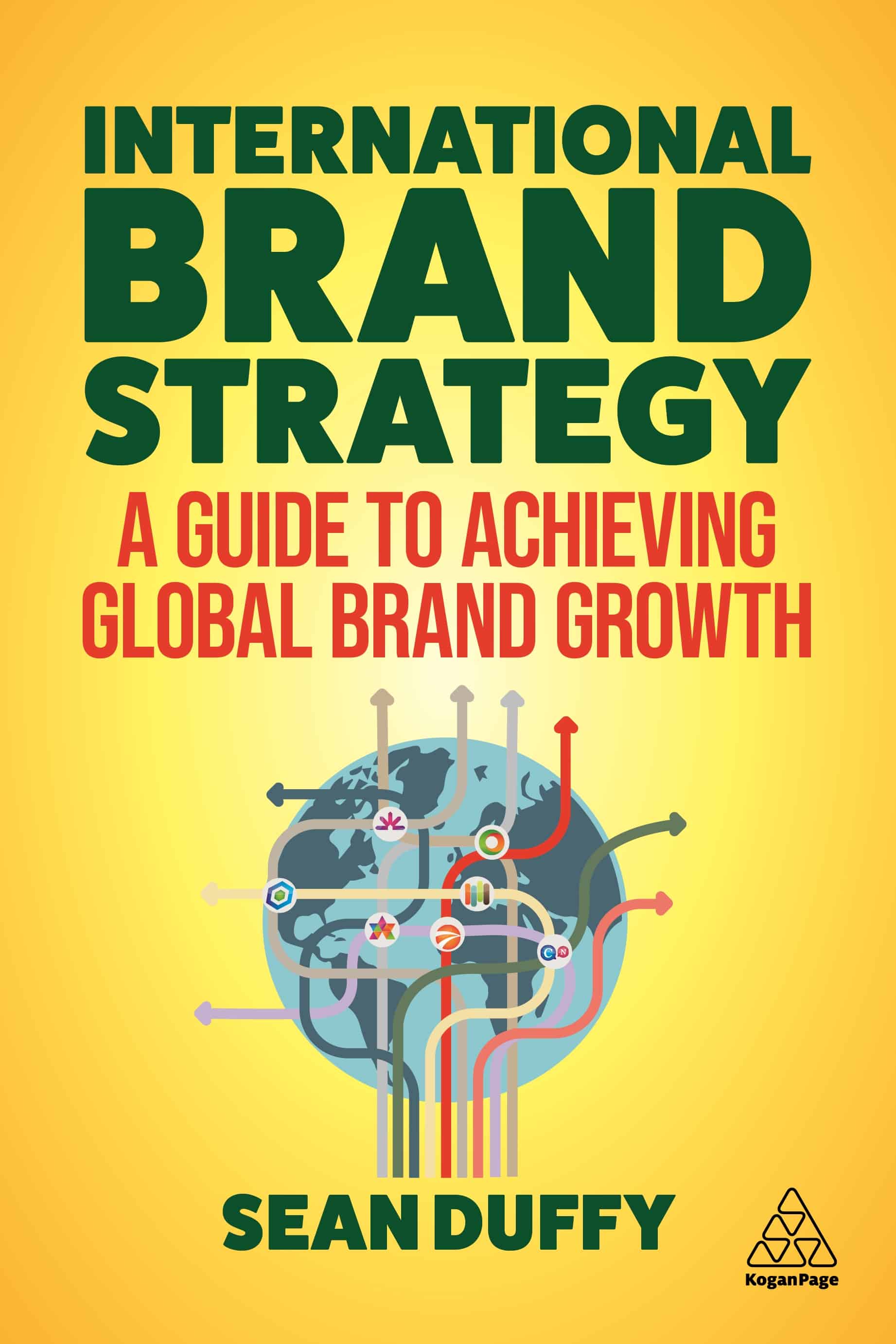 Order Your Copy
Students from the International Marketing and Brand Management program at Lund University are the contributing authors for the BrandBase blog.