Pet Influencers: 4 Reasons Why Your Brand Should Use Them
Having problems standing out on social media? 4 reasons why your brand should use pet influencers as part of a marketing strategy...
5 Jun 2019
5100 Views
Written by Liina-Lotta Latvala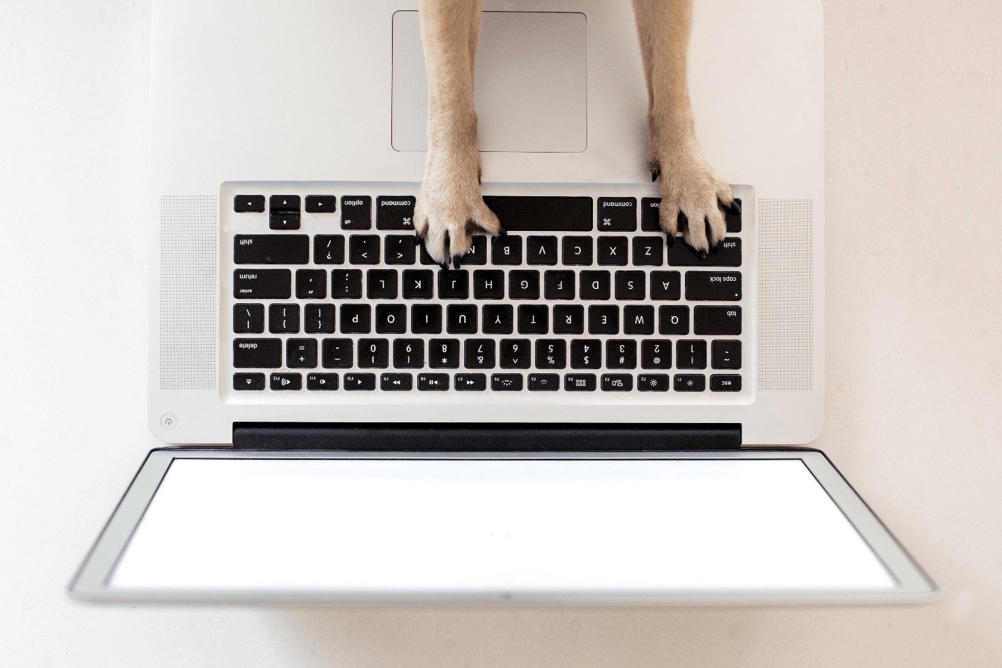 They come in all different sizes, species and breeds and each of them has their own unique personality. Some are into fashion while others like more of an active and adventurous life. We are talking about pet influencers, and they are ready to help you advertise your brand and products!
As many brands have already abandoned traditional advertising techniques, the commercial use of influencers has become an important marketing trend due to the popularity of social media and growing concerns about ad-blocking (De Veirman, Cauberghe & Hudders, 2017). Influencer marketing is an approach which focuses on identifying and targeting influential users rather than a target market as a whole and lets influencers promote brands or products through their social media channels (De Veirman, Cauberghe & Hudders, 2017).
However, have you noticed how difficult it can sometimes be to find the right influencer to promote your brand and products? In fact, one of the challenges marketers face is choosing the right influencer (De Veirman, Cauberghe & Hudders, 2017). Traditionally influencers have been humans and you might think it's a joke that pets can be influencers too but let me stop you there. Pet influencers are actually a huge business on social media. Not convinced yet? Just take a look at Jiffpom's Instagram account and see how many followers he has. Moreover, he earns $17,500 per post (Rea, 2018)!  This isn't a small business, right? Due to an increasing demand for pet influencers, pet agencies have become very popular. They are specialised in matching brands with the right pet influencers (Dua, 2017). Edwards, a founder of The Dog Agency, tells that their clients include big brands such as L'Oréal, Subaru and Nordstrom (Margolis, 2018).
4 Reasons to Use Pet Influencers
Let's look at the reasons why pet influencers can benefit your brand and boost your social media marketing.
#1: Everyone Loves Animals!
Studies have shown that animals don't provoke negative feelings in people. Like Edwards says: "people have this innate perception that pets generate these warm, happy, fuzzy feelings" (Dua, 2016). Having said that, pets work as emotional stimuli creating positive feelings about the brand and products (Mayo, Mayo & Helms, 2009). Using pets in commercials make the adverts feel less promotional (The Woof Agency, n.d.). This all affects positively purchasing decisions, as it is known that emotional factors are one of the most important decision-making criterions in the purchasing process (Consoli, 2009). When brands are creating emotions, they engage in emotional marketing which also makes it easier for them to build better relationships with potential customers (Consoli, 2009).














#2: Pets Have Higher Engagement Rates
The number of followers reflects the network size of the influencer and can be used as an indicator of popularity (De Veirman, Cauberghe & Hudders, 2017). Pet influencers have thousands of followers, some have even millions. So, these accounts have a lot of power to reach and influence people. Moreover, pet influencers have higher engagement rates than human influencers even when both have the exact same reach on their social media channels (Foxfire Marketing, n.d.). Posts with pets simply perform better on social media than human content because people are more likely to tag their friends to pet content and talk about it as pets make our feelings to come out (Edwards cited in Margolis, 2018).
So what does this mean for you as a marketer? According to Foxfire Marketing (n.d.), higher engagement rates indicate that people like to interact more with the content by commenting, liking and sharing instead of ignoring it after seeing it. This gives brands also an opportunity to communicate and create conversations with potential customers who are actively engaging themselves with the content.
#3: Pets Help Brands Create Word-of-mouth and Go Viral
As a result from higher engagement rates, creating word-of-mouth (WoM) through pet influencers is easier. Engaging in WoM marketing is a way to actively and intentionally influence communication between consumers (Kozinets, De Valck, Wojnicki & Wilner, 2010). To do this, it is essential that you target your brand's advertisement and promotion activities directly to influential opinion leaders, such as pet influencers, who can use their platforms to share the marketing messages and spread WoM among customers (Kozinets et al. 2010). Moreover, WoM has a stronger influence on decision-making process these days than traditional advertising techniques so it is an important marketing tool to consider (Goldsmith & Clark, 2008 cited in De Veirman, Cauberghe & Hudders, 2017).
When WoM takes place online it also has an advantage of being able to reach fast large groups of customers (Kaplan & Haenlein, 2011). This can lead to viral marketing meaning that the marketing message spreads in an exponentially growing way through social media (Kaplan & Haenlein, 2011). Have you even checked the most popular videos online? Right – they are animal videos (Foxfire Marketing, n.d.). So it's not a secret that content with animals has a better potential to be shared and thus, go viral because people like to watch pet-related content (Fast Company, 2016).
#4: Pets Get More Attention on Social Media
We are living in the attention economy where it is difficult to make yourself heard as customers are bombarded with loads of information all the time. Due to this, people tend to simply ignore some of this information they receive (Van Dijk, 2012). Hence, it's important to make your brand stand out in a positive way so that it won't be ignored. Pet influencers are a key to do this because animals attract attention (Mayo, Mayo & Helms, 2009). Also, based on some research, consumers' awareness is higher towards brands that use animals in their adverts instead of human celebrities (Hoggan, 1989 cited in Lancendorfer, Atkin & Recee, 2007). It's just natural that people tend to pay easier attention to happy and funny things.
How to Use Pet Influencers?
Now when you already know the benefits of using pet influencers you might feel confused about how to exactly integrate them to promote your brand or products effectively. With pet influencers, you need to think creatively and outside of the box as some brands or products can't be marketed exactly in the same way how it would be done traditionally with human influencers. The sky is the limit how creative you want to be with the pet influencers, however, the traditional ways are featured pictures with the pet influencers and getting shout-outs from the pets on their own social media accounts (Dua, 2017). Pet influencers can also help you to tell the brand story in a fun and engaging way as long as the influencer's own story aligns with your brand's story.
Examples of Successful and Creative Pet Influencer Adverts
To get some more inspiration of how to use pet influencers in your adverts, we have listed 2 successful adverts starred by famous pet influencers.
Mercedes-Benz and Loki the Wolf Dog. Mercedes-Benz USA wanted to find a new and different influencer who could help them to tell their brand story in a creative way. As a result, they decided to work with Loki because his own story matched well with Mercedes-Benz's portfolio as many SUV owners have pets (Dua, 2016). So, the advert spoke to many already existing customers and new potential ones.
Urban Decay and Chloe. A mini Frenchie Chloe was chosen to be a brand ambassador of Urban Decay. As part of L'Oréal concern, the company wanted to use pet influencers to emphasise the fact that they are a cruelty-free cosmetic brand which does not test on animals (Dua, 2017). Edwards says that the campaign was very successful because "people see a pet they love and then make the connection to testing on creatures and the message hits home" (Margolis, 2018).
So Are You Ready?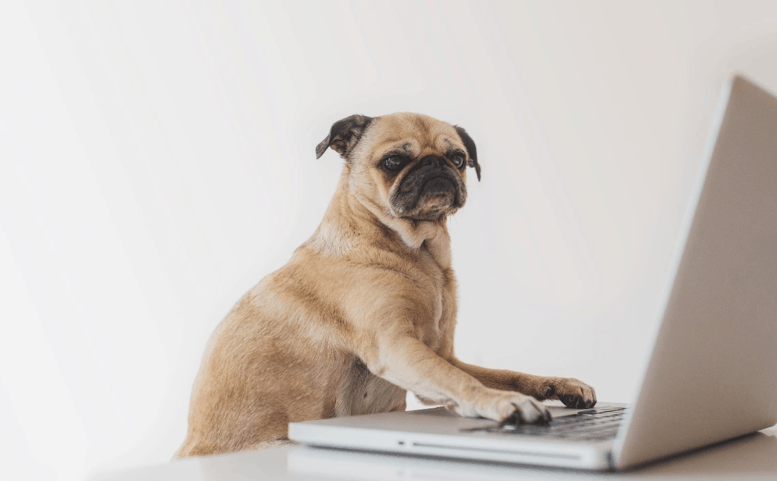 Maybe pet influencers will not replace human influencers completely in the future, but they can certainly provide a new and creative alternative to promote your brand and products. As it is getting more difficult to stand out from thousands of posts, pets can help your brand to be noticed better. It is important to think outside of the box and keep looking for new and fresh social media influencers to reach out to your customers (Firefox Marketing, n.d.).
So next time when you are looking for the right influencer to promote your brand or products, why not choose one of the pet influencers?





References
Consoli, D. (2009). Emotions that influence purchase decisions and their electronic processing, Annales Universitatis Apulensis Series Oeconomica, vol. 11, no. 2, pp.996-1008, Available Online: https://ideas.repec.org/a/alu/journl/v2y2009i11p45.html [Accessed 25 November 2008]
De Veirman, M., Cauberghe, V. and Hudders, L. (2017). Marketing through Instagram influencers: the impact of number of followers and product divergence on brand attitude, International Journal of Advertising, vol. 36, no. 5, pp.798-828, Available Online: https://doi.org/10.1080/02650487.2017.1348035  [Accessed 24 November 2018]
Dua, T. (2017). Beauty brands are now paying dogs and cats to tout their products on Instagram, Business Insider Nordic, 20 July, Available Online: https://nordic.businessinsider.com/beauty-and-fashion-brands-are-now-paying-dogs-to-tout-their-products-2017-7 [Accessed 24 November 2018]
Dua, T. (2016). Everything is pawsome: The rise of pet influencers online, Digiday, 18 March, Available Online:  https://digiday.com/marketing/everything-pawsome-rise-pet-influencers-online/ [Accessed 25 November 2018]
Fast Company (2016). Inside The Weird And Wonderful Wold Of Instagram Pet Influencers, Fast Company, 24 June, Available Online: https://www.fastcompany.com/3060615/the-weird-and-wonderful-world-of-instagram-pet-influencers [Accessed 24 November 2018]
Firefox Marketing (n.d). Why pet influencers may be the next big thing in marketing in Singapore, Firefox Marketing, Available Online: https://foxfiremarketing.co/pet-influencer-singapore/ [Accessed 24 November 2018]
Kaplan, A. M. & Haenlein, M. (2011). Two hearts in three-quarter time: How to waltz the social media/viral marketing dance, Business Horizons, vol. 54, no. 3, pp.253-263, Available Online: https://doi.org/10.1016/j.bushor.2011.01.006 [Accessed 26 November 2018]
Kozinets, R. V., De Valck, K., Wojnicki, A. C. & Wilner, S. J. S. (2010). Networked Narratives: Understanding Word-of-Mouth Marketing in Online Communities, Journal of Marketing, vol. 74, no. 2, pp.71-89, Available Online: https://doi.org/10.1509/jmkg.74.2.71 [Accessed 26 November 2018]
Lancendorfer, K. M., Atkin, J. L. & Recee, B. B. (2007). Animals in advertising: Love dogs? Love the ad! Journal of Business Research, vol. 61 (2008), pp.384-391, Available Online: https://doi.org/10.1016/j.jbusres.2006.08.011 [Accessed 25 November 2018]
Mayo, C. M., Mayo, D. T. & Helms, M. M. (2009). Pets in Print Advertising – Are We Seeing More of Rover and Fluffy? A Content Analysis of Four Popular Magazines, Academy of Marketing Studies Journal, vol. 13, no. 1, pp.45-66, Available Online: https://digitalcommons.kennesaw.edu/facpubs/2384/ [Accessed 25 November 2018]
Margolis, J. (2018). Move over Zoella – dogs are the new social media stars, Financial Times, 10 January, Available Online: https://www.ft.com/content/609c0ee4-f52c-11e7-a4c9-bbdefa4f210b [Accessed 24 November]
Rea, R. M. (2018). These Animals Make Millions for Their Owners' Brand Accounts, Journalistate, 19 January, Available Online: http://www.journalistate.com/entertainment/animals-make-millions [Accessed 28 November 2018]
The Woof Agency (n.d). What we do, Available Online: https://www.thewoofagency.com/ [Accessed 24 November 2018]
Van Dijk, J. (2012). The Network Society, SAGE Publications Ltd.
Like this post? You'll find more marketing insights in my new book: International Brand Strategy: A guide to achieving global brand growth, now available from booksellers globally. Order your copy here.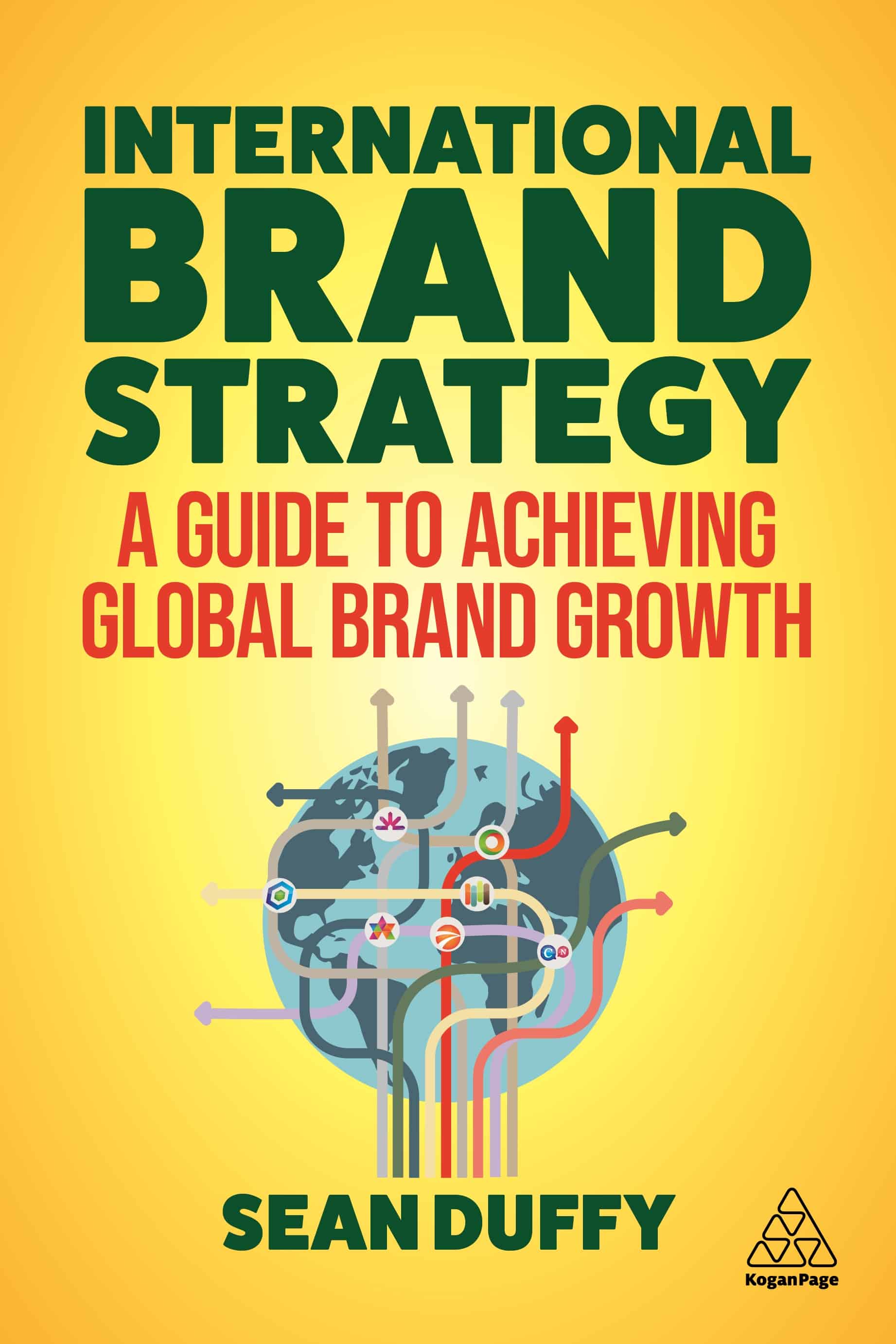 Order Your Copy
Students from the International Marketing and Brand Management program at Lund University are the contributing authors for the BrandBase blog.