'Daigou': earn $12,000/month with a social media account
The power of personal branding, overseas Personal Shoppers on Wechat ...
29 May 2019
3066 Views
Written by Meiru Lu
There is a group of people, by using the Chinese social media platform Wechat, they help others to buy commodities, mainly luxury goods outside of mainland China because the prices can be 30% to 40% cheaper abroad [i]. You may not aware of this phenomenon, but it is a $15 billion annual business [ii], and these people can reach a monthly income of over $12,000! They are overseas personal shoppers called 'Daigou' in China, and they have built their own personal brands among costumers on social media, in particular Wechat.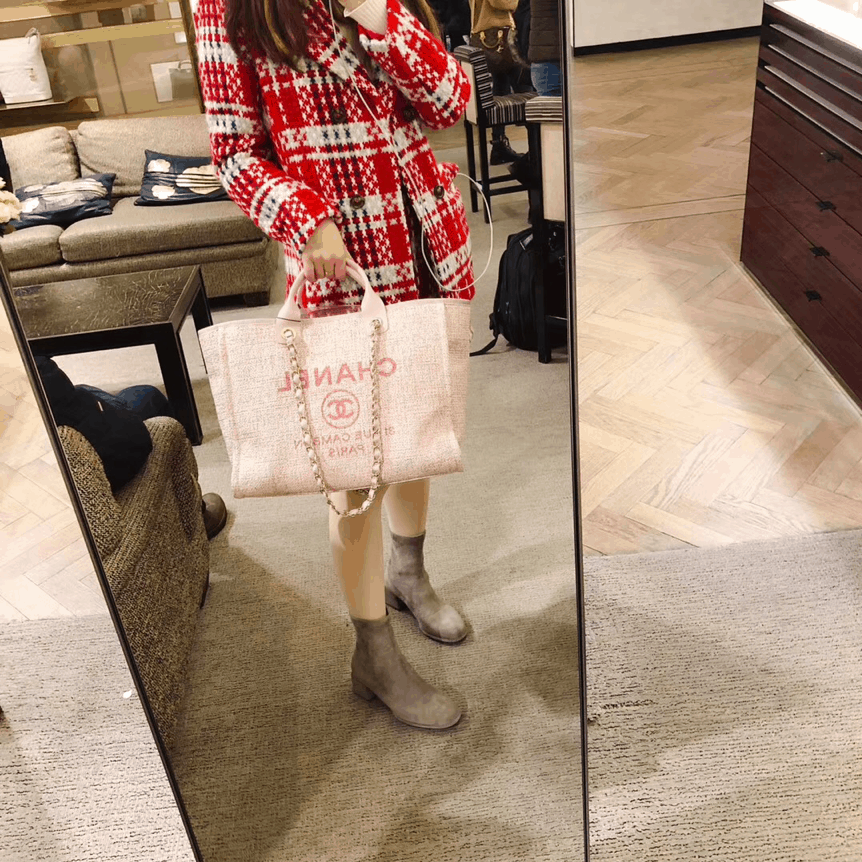 The rise of Wechat breeds International Personal Shoppers
Wechat is one of the major social media platforms used by 'Daigou'. It is a multi-purpose app with combining functions of messaging, social media and mobile payment [iii], and it is the most popular mobile app in China with over 1 billion monthly active users [iv]. One of the important functions of Wechat is the 'Moments'. People can share photos or videos with their contacts on 'Wechat Moments", and also see their contacts' posts [v]. Wechat is a relatively capsulated social media environment as you can only see your contacts' moments, and the limit of contacts is 5,000 [vi].
What is Daigou? Discovering Chinese Personal Shoppers
This special social media environment of Wechat has nurtured numerous personal shoppers. Overseas shoppers take advantage of the price gap of luxury goods between China and countries abroad to make money, this is also a grey area in Chinese laws. These shoppers are very familiar with luxury brands and the latest fashion, and they keep updating pictures and videos of luxury goods on 'Wechat Moment' to share with their contacts, which are their customer bases. If the contacts are interested in buying, they just need to pay online through Wechat, then the shopper will help purchase and mail to wherever they want, simple and easy.
How Can Daigou Work? Personal Branding and Trust
When buying a handbag of over $2,000 from a stranger, a normal person would have this common concern: Is it an authentic product? Will he/she fraud my money without sending me the product? Other than providing real-time video chatting while purchasing products, for shoppers, how to convince their customers, most of whom are strangers that they are trust worthy? This involves a deeper issue of trust, and the key to the question is building a "personal brand".
When one has succeeded in building a distinctive personal brand, that person can has long-term staying power in the market that differentiates them from other competitors, and can enjoy pay premium from that [vii]. The power of personal branding is obvious, yet the question remains how: How do personal shoppers brand themselves among customers on Wechat?
(1) Electronic Word of Mouth (EWOM)
The most important ability to develop a brand on the Internet is to form a community [viii]. Personal shoppers firstly attract customers from acquaintances. Then they utilize the power of Electronic World of Mouth (EWOM) to add more and more "strangers" before a customer base is built. The feature of Wechat platform determines the community that each shopper has is unique and isolated. But to some extent, this enhances the intimacy of the relatively small community and urges the shopper, who is also the founder of the community, to work harder to connect to the members.
(2) Authenticity and personality in communication
The top three ways to build a personal brand on social media are creating posts, posting pictures, and being oneself, being authentic [viii]. Showing personality is crucial in sculpting a personal brand. Wechat Shoppers not only post product pictures, they also display their lifestyles on Wechat. For example, in the 'Wechat Moment' of one successful shopper in London called Laurence, he posts his pictures, the food he eats, the city landscape, and the Christmas lighting in central London, and he shares his own feelings about these with customers. Moreover, personal shoppers post pictures taken by customers, who present products in their real daily lives and use them as user generated contents (UGC).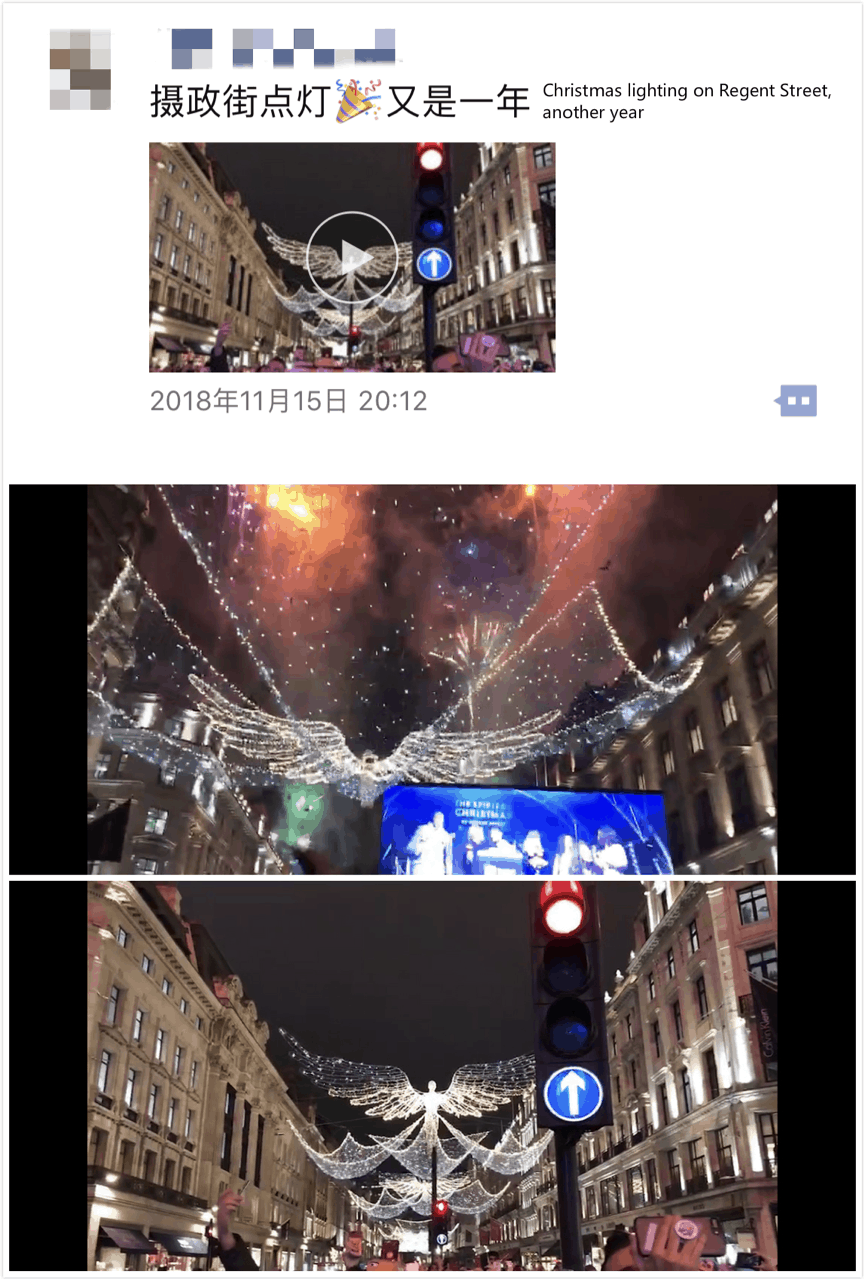 Communication that has an identity is very influential in the process of personal branding on social media [ix]. Many of the photos posted by professional shoppers are marked with a personal logo. Furthermore, some shoppers even design their own tags to put on products before mailing them to customers. On one hand, this guarantees the authencity and quality of products; on the other hand, it is a smart way to establish personal reputation and trust among the contacts. However, the shopper only shows authencity to some extent while keeping a certain distance from the buyers. Their relationship with customers is similar to friendship to some extent yet involves business and profits afterall.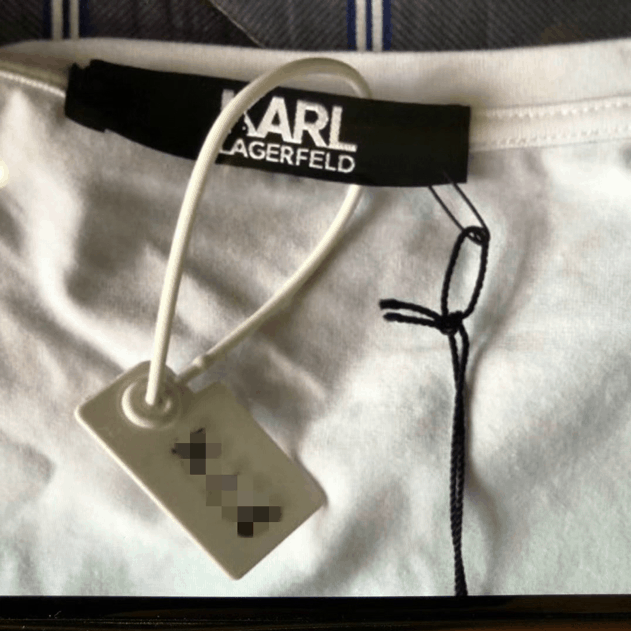 (3) Interaction with customers
Base on the capsulated community and highly identified communications, frequent interactions with customers are significant for professional shoppers. Companies can be categorized as 'Defenders' or 'Explorers' in terms of communication style, in which 'Defenders' use social media as a one-way communication tool, while 'Explorers' collaborate authentic social media marketing with interactions. The explorer approach is advocated, as defenders do not take advantage of the opportunities for building real relationships within the network [x]. Applying this theory to personal shoppers, we can see that personal shoppers tend to adopt the 'Explorer' approach, and interaction is highly considered as a major branding communication tool.
In fact, shoppers interact with community members fairly frequently via various ways. They bring up questions on the posts for discussion and interact with buyers under the comment section, they make recommendations to customers and talk about fashion in private chats, they even give incentives for customers who help to generate origin contents (e.g. shooting pictures that present bought products in daily life). Sometimes, luxury personal shoppers even host lottery on the post to involve customers. For example, on November 11th, the no.11 person among those who 'like' the post can get $20.
The interactivity enhances the shopper's identity and contributes to the collective making of meaning [xi]. Social media shopper benefits from interaction by harvesting a closer customer relationship and shaping a stronger personal brand.














(4) Stick with the trend
Another highly affected factor of personal branding is being sensitive to social trends [ix]. Professional shoppers are experts of utilizing social trends. They react quickly, arouse emotion and discussion among contacts, and always support common social and national values to take a moral stand. They constantly share articles of hot topics, which cover the subject of celebrity, fashion, and social news, and they always comment on these subjects. Take the example of the Dolce & Gabanna Chinese chopsticks video incident. When the crisis exploded, shoppers shared related articles immediately, commenting that they love their country, China, and would not help to buy D&G products for customers. Just on the second day after the incident, the shopper Laurence posted pictures of the empty D&G shop in Bicester Village Outlet, London, comparing with shops of other brands that are full of people. Personal Shoppers keep sharing and discussing trendy topics, generating authentic contents, and cleverly taking a stand on the ethically right side. By attaching themselves to important social subjects, they can be seen in a decidedly more positive light, and the identification with a commendable idea helps transfer part of customers' feelings and associations about that idea to shoppers themselves [vii], helping personal shoppers to show unique personality and establish a good image among customers.

Business value of the personal brand
With the strong personal brand set up by EWOM, authentic communication, interaction, and trend attachment, business values can be generated greatly.
Normally, Wechat shoppers add up around 5%-8%* to the origin price of the luxury goods purchased, but some shoppers who have a stronger brand identity can mark up a higher commission of about 10%*. Buyers are willing to pay for the extra commission even when knowing the fact, because, according to the buyers, they have perceived the special portrait of the shopper, and have a close relationship with him/her. It can be seen that customers are influenced by the branding effect of the shopper. To some extent, this can also explain why some shoppers do better business than others.
Personal Shoppers – How Much They Earn?
But how much can the successful-branded shopper earn on a monthly basis? A rough estimation can be made observed by the author in an example: before Chanel announced to raise the price of its classic design handbags in November, 2018, the shopper Laurence that we mentioned, who is a highly branded shopper, claimed to have helped purchase 'tens of classic handbags from Chanel'. A classic Chanel handbag is about $4,000 [xii], and the revenue of 30 handbags are around $120,000, thus shopper A earned 10% profit which was about $12,000, and this even has not included other luxury goods that he has helped to buy. Even though this is an example of a special period, it gives a glimpse at how profitable this 'Daigou' industry is and how powerful personal branding can be on social media, particularly Wechat in China.
*Data collected from some personal shoppers and their customers



References:
[i] Business of Fashion, (2016). Missed Opportunity: China's Neglected Domestic Travellers. [online] Available at: https://www.businessoffashion.com/articles/global-currents/the-missed-opportunity-chinas-neglected-internal-travellers [Accessed 25 November 2018]
[ii] Business of Fashion, (2014). Op-Ed, Alibaba's Catch-22. [online] Available at: https://www.businessoffashion.com/articles/opinion/op-ed-alibabas-catch-22 [Accessed 25 November 2018]
[iii] Matthew Brennan, (2018). An introduction to Wechat. China Channel. [online] Available at: https://chinachannel.co/wechat-introduction/ [Accessed 22 November 2018]
[iv] South China Morning Post, (2018). How WeChat became China's everyday mobile app. [online] Available at: https://www.scmp.com/tech/article/2159831/how-wechat-became-chinas-everyday-mobile-app [Accessed 22 November 2018]
[v] Wechat, (2018). Welcome to Wechat. Wechat Help Center. [online] Available at: https://help.wechat.com/cgi-bin/micromsg-bin/oshelpcenter?opcode=2&id=1703037JBzqu1703037vue22 [Accessed 22 November 2018]
[vi] Wechat, (2018). Is there a limit to how many contacts I can have on WeChat? [online] Available at: https://help.wechat.com/cgi-bin/micromsg-bin/oshelpcenter?opcode=2&lang=en&plat=ios&id=1208117b2mai1410242MRzIB [Accessed 22 November 2018]
[vii] Rein, I., Kotler P., Hamlin M., Stoller M., (2006). High Visibility, Transforming Your Personal and Professional brand. McGraw-Hill Education 3 edition, p.6
[viii] Mateusz Grzesiak, (2018). Personal Brand Creation in the Digital Age. Springer Nature, pp.135-136
[ix] Syahida A. R., Qorib F., (2018). Personal Branding D_Kadoor untuk Menaikkan Pupolaritas Melalui Instagram, Sosial Politik Humaniora, vol.6, no. 1, p.68
[x] Felix R., Rauschnabel P. A., Hinsch C., (2017). Elements of strategic social media marketing: A holistic framework, Journal of Business Research 70, pp.118–126
[xi] Deightona J., Kornfeldb L., (2009). Interactivity's Unanticipated Consequences for Marketers and Marketing, Journal of Interactive Marketing 23, pp.4-10
[xii] Chanel, (2018). Handbags. [online] Available at: https://www.chanel.com/en_SE/fashion/products/handbags.html [Accessed 26 November 2018]
Like this post? You'll find more marketing insights in my new book: International Brand Strategy: A guide to achieving global brand growth, now available from booksellers globally. Order your copy here.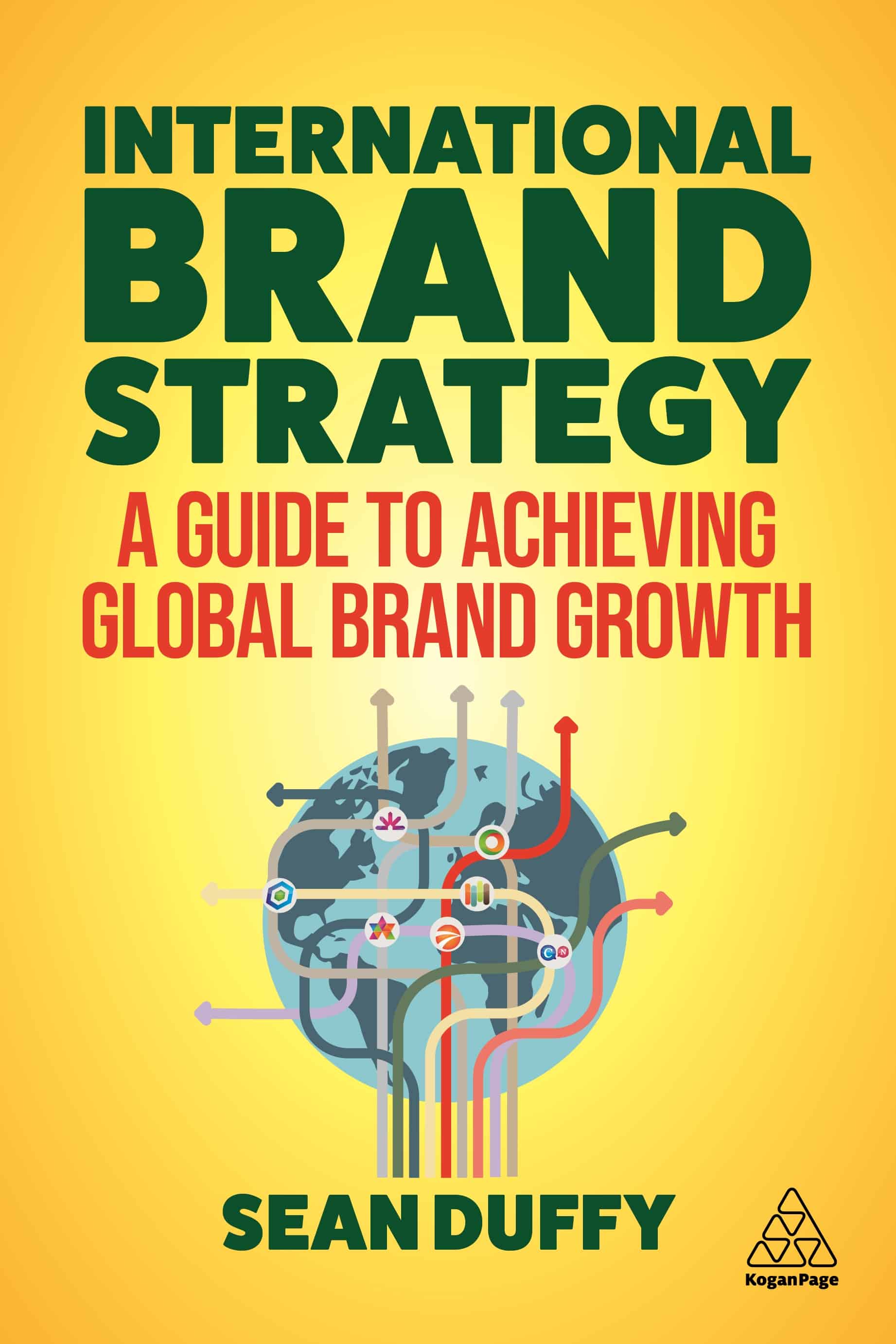 Order Your Copy
Students from the International Marketing and Brand Management program at Lund University are the contributing authors for the BrandBase blog.