Turning Consumer Power into Brand Opportunities: The Case of Burger King and the "Angry Tweets"
Discover relationship between consumers and brands in Web 2.0 using the case of Burger King and the "Angry Tweets" as an example...
31 Oct 2018
2416 Views
The era of the empowered consumers 
"There are no secrets. The networked market knows more than companies do about their own products. And whether the news is good or bad, they tell everyone" – (Levine et al. 2001, cited in Chrisodoulides, 2009, p.142)
Today companies and brand managers find themselves in a new situation. A situation where there are no secrets, where consumers do not care if the information they spread is good or bad and where the networked market knows more about companies' products than the companies themselves (Chrisodoulides, 2009). Social media and electronic word-of-mouth give consumers an increased amount of control, information and power, presenting companies with numerous challenges (Kontu & Vecchi, 2014). Thoughts once reserved for personal reflections have transformed into openly shared status updates, pictures and tweets. A social phenomenon that give individuals the ability to communicate with people all over the world and the power to endlessly share their thoughts. In this new reality, consumers create their own content. They develop their own views of companies and brands, a perception that often does not fit with what the brand wishes to acquire. With that being said, consumers have become empowered (Chrisodoulides, 2009).
The uninvited brands
Today, it is known that the rise of social media in Web 2.0 shifts the power from companies to consumers (Barwise & Meehan, 2010). To describe the current landscape, Fournier and Avery (2011) went as far as stating that brands are "uninvited crashers of the Web 2.0 party" (p.193). They mean that social media was created for consumers, and not for brands. Consumers have become empowered, but what does this power really mean?
So, what's the fuss about all this power?
For centuries, power has fascinated scientists from various disciplines. Empowerment is explained as "gaining power through action by changing the status quo in current power balance" (Labrecque et al. 2013, p.258), which means that consumers' actions have contributed to a change by influencing the status quo. Power, however, is defined as "the asymmetric ability to control people or valued resources in online social relations" (Labrecque et al. 2013, p.258). But what does it really mean? Evidently, the level of control in social relations is vital. Unsurprisingly, control over people is connected to influence whilst control over valuable resources is connected to the rights of disposal of assets online. A power relationship always relates to at least two parties, it looks at to what extent dependencies exist between the different parties, and it is always uneven. Looking at the online world, this relationship is important since if no counterpart existed, no power could arise. This means that the relationship must contain one powerful entity and one powerless entity. In Web 2.0 the consumers have taken over the position as the powerful entity in the relationship between consumers and companies (Barwise & Meehan, 2010). Needless to say, you do not want to be the powerless entity.
The dark side of social media
But what can the empowered consumers really do to brands with their power? The new reality opens up for a dark side of social media, the speed at which different platforms can spread damaging messages (Barwise & Meehan, 2010). We can approach this new reality by looking at cases of consumer complaints. When social media spread complaints about poor customer service, a witch-hunt begins. Something that can be disastrous for brands. You might have heard the story of "United Breaks Guitars" or Greenpeace's attack on Nestlé? The number of examples are never-ending, because these days anyone with a smartphone has the power to impose long-lived brand damage. This demonstrates the power of the empowered consumers. These cases illustrate and reinforce the view of the Internet as a rebellion medium, more suitable for attack than defense (Deighton & Kornfeld, 2010). And they also strengthen the view of the consumers being empowered.
The case of Burger King and the "Angry Tweets"
Let's have a look at the case of Burger King and their handling of the so-called "Angry Tweets". In 2014 Burger King was faced with angry comments from consumers. After 15 years of absence, Burger King was back in France. But it was not possible to build a new restaurant chain in a week. People started to ask when Burger King would open in their city and after such a long wait people all over France got impatient and started to trash talk Burger King on social networks. The empowered consumers hit again. The appearance of "Angry Tweets" was evident and Burger King knew they had to respond. So, what did they do?
To avoid the situation harming the brand, Burger King decided to take their customers seriously. Instead of ignoring the growing problem, they decided to face it and turn this anger into something positive for the brand. So how did they do it? They launched the "Angry Tweets" operation, a billboard campaign fueled by comments from angry consumers' tweets. Below you can see two examples of how Burger King responded in a creative and funny way using local construction panels.
So, what happened? The campaign was a success and people shared and discussed the campaign in a way that Burger King had never expected. Through this Burger King managed to channel the power of the consumers in a positive way.
The power of consumer complaints
The case of Burger King gives companies hope in this dark hour of empowered consumers. The case especially sheds light on one crucial factor – the complaint satisfaction. It is not surprising that "a company's response has enormous impact on the customers' future behaviour" (Stauss, 2002. p.173). Compared to complaints that companies handle in a bad way, complaints that companies handle properly can result in powerful and advantageous outcomes through complaint satisfaction. Through this, companies can gain positive word-of-mouth, greater chances of repurchase, and positive effects on the customer's attitude (Stauss, 2002). With that being said, companies can take advantage of situations where they are faced with negative attacks from consumers in order to strengthen their brand.
Are consumers as empowered as we might assume?
The interesting facts about the Burger King case do not stop here. The case also raises questions about the power relationship between consumers and companies. As previously mentioned, a great number of research has stressed the power of consumers. But the rise of Web 2.0 has opened up possibilities for another shift that deserves to be noticed. Today companies can access more data than they ever could before. Companies accessing rich information about consumers' lives, thoughts and opinions (Barwise & Meehan, 2010), can make the so-called empowered consumers vulnerable.
As we noticed, Burger King managed to channel the power of the consumers in a positive way. For Burger King, it was a very effective response, they managed to turn anger into something good for themselves. They listened to the consumers, used the consumers' anger free of charge while improving their image. Drawing from this, we see that modern technologies and social media have made it possible for consumers all around the world to inflict lasting damage on brands (Barwise & Meehan, 2010). We have also seen that an obvious advantage exists in responding to the empowered consumers. But if the consumers are the ones being the powerful entity, how could Burger King take such advantage of the situation?
The shifting in the power relationship
From one point of view the consumers show their power since they are able to influence Burger King to respond to their wishes. But one could start to question the power relationship between companies and consumers. The consumers are recently named the powerful entity, but companies can obviously respond to achieve desired outcomes. In other words, the same Web 2.0 technologies that empower consumers, offers opportunities to companies. Great actions, such as the ones of Burger King aimed at making up for complaints do not go unseen, and the benefits of complaint satisfaction are obvious. So, Web 2.0 gives companies the powerful instrument of acting as a hero for consumers.
What I am trying to show is that the two-way communication between companies and consumers is not only aimed at creating a mutually beneficial relationship, but rather at building the brand. To make it very clear; through getting information about consumers' anger and complaints, companies can use this information and utilize it for their own benefits. With that being said, the question of where the power truly lies is questioned. This shows that even though the empowered consumers are claimed to hold the powerful position in the relationship, companies can reclaim it with the benefits of working on building a stronger brand.
The light at the end of the tunnel
Moving forward, companies can use this two-way channel that is social media to strengthen the brand and turn an initially negative experience into complaint satisfaction. To do so, here are five empowering tips:
Proactivity: Keep track of consumers. It is better to be proactive and prepared than reactive and negatively surprised.
Organize your assets: What assets do you have at hand that can help you in responding to the consumers?
Willingness to take responsibility: Always take responsibility and never put the blame on external factors.
Examine information: Never stop analyzing the information given to you by Web 2.0.
Respond: Always answer, and answer fast no matter how wrong you believe a customer to be.
Yet, many companies lose themselves and fail to successfully take advantage of the opportunities given to them by consumers' complaints. For this reason, always have in mind that if your attempt is unsuccessful, the light at the end of the tunnel might turn into a train.
References
À la mer. (2010). Musings on social media, PR and tech trends, June 2010, Available Online: https://meredithleaton.wordpress.com/2010/06/03/social-media-tug-of-war-pr-vs-marketing-stats/ [Accessed 17 November 2017]
Advertolog. (2014). Burger King Adverts & Commercials Archive, May 2014, Available online: http://www.advertolog.com/burger-king/casestudy/angry-tweets-1-19992655/ [Accessed 18 November 2017]
Barwise, P. & Meehan, S. (2010). The one thing you must get right when building a brand, Harvard Business Review, vol. 88, no. 12, pp.80-84
Brainy Quote. (2017), Available Online: https://www.brainyquote.com/quotes/unknown_159550 [Accessed 21 November 2017]
Cargo Collective. (2014), Available online: http://cargocollective.com/mickaelvictor/Burger-King-Global Communication  [Accessed 20 November 2017]
Carroll, D. (2014). United Breaks Guitars, Available at: https://www.youtube.com/watch?v=5YGc4zOqozo [Accessed 20 November 2017]
Chrisodoulides, G. (2009). Branding in the post-internet era, Marketing Theory, vol. 9, no. 1, pp.141-144, Available online: http://journals.sagepub.com/doi/pdf/10.1177/1470593108100071 [Accessed 18 November 2017]
Deighton, J. & Kornfeld, L. (2010). United breaks guitars, Harvard Business School Marketing Unit. no. 510-057, Available online: https://papers.ssrn.com/sol3/papers.cfm?abstract_id=1593015 [Accessed 18 November 2017]
Forbes (2010). Greenpeace Vs. Brands: Social Media Attacks To Continue, Available Online: https://www.forbes.com/2010/07/19/greenpeace-bp-nestle-twitter-facebook-forbes-cmo-network-jeremiah-owyang.html#5fd61c214675 [Accessed 19 November 2017]
Fournier, S. & Avery, J. (2011). Uninvited brand, Business Horizons, vol. 54, pp.193-207, Available online: http://www.sciencedirect.com/science/article/pii/S0007681311000024 [Accessed 18 November 2017]
Kontu, H. & Vecchi, A. (2014). Why all that noise – assessing the strategic value of social media for fashion brands, Journal of Global Fashion Marketing: Bridging Fashion and Marketing, vol. 5, no. 3, pp.235-250, Available online: http://www.tandfonline.com/doi/abs/10.1080/20932685.2014.912443 [Accessed 18 November 2017]
Labrecque, L.I., Esche, J., Mathwick, C., Novak, T.P. & Hofacker, C.F. (2013). Consumer Power: Evolution in the Digital Age, Journal of Interactive Marketing, vol. 27, pp.257-269, Available online: http://www.sciencedirect.com/science/article/pii/S1094996813000376 [Accessed 18 November 2017]
Stauss, B. (2002). The Dimension of Complaint Satisfaction: Process and Outcome Complaint Satisfaction Versus Cold Fact and Warm Act Complaint Satisfaction, Managing Service Quality: An International Journal, vol. 12, no. 3, pp.173-183, Available online: http://www.emeraldinsight.com/doi/abs/10.1108/09604520210429240 [Accessed 18 November 2017]
Worlds best case studies, (2015). Burger King: Angry Tweets Case Study, Available at: http://worldsbestcasestudies.com/ideas/burger-king-angry-tweets-case-study/ [Accessed 10 November 2017]
Like this post? You'll find more marketing insights in my new book: International Brand Strategy: A guide to achieving global brand growth, now available from booksellers globally. Order your copy here.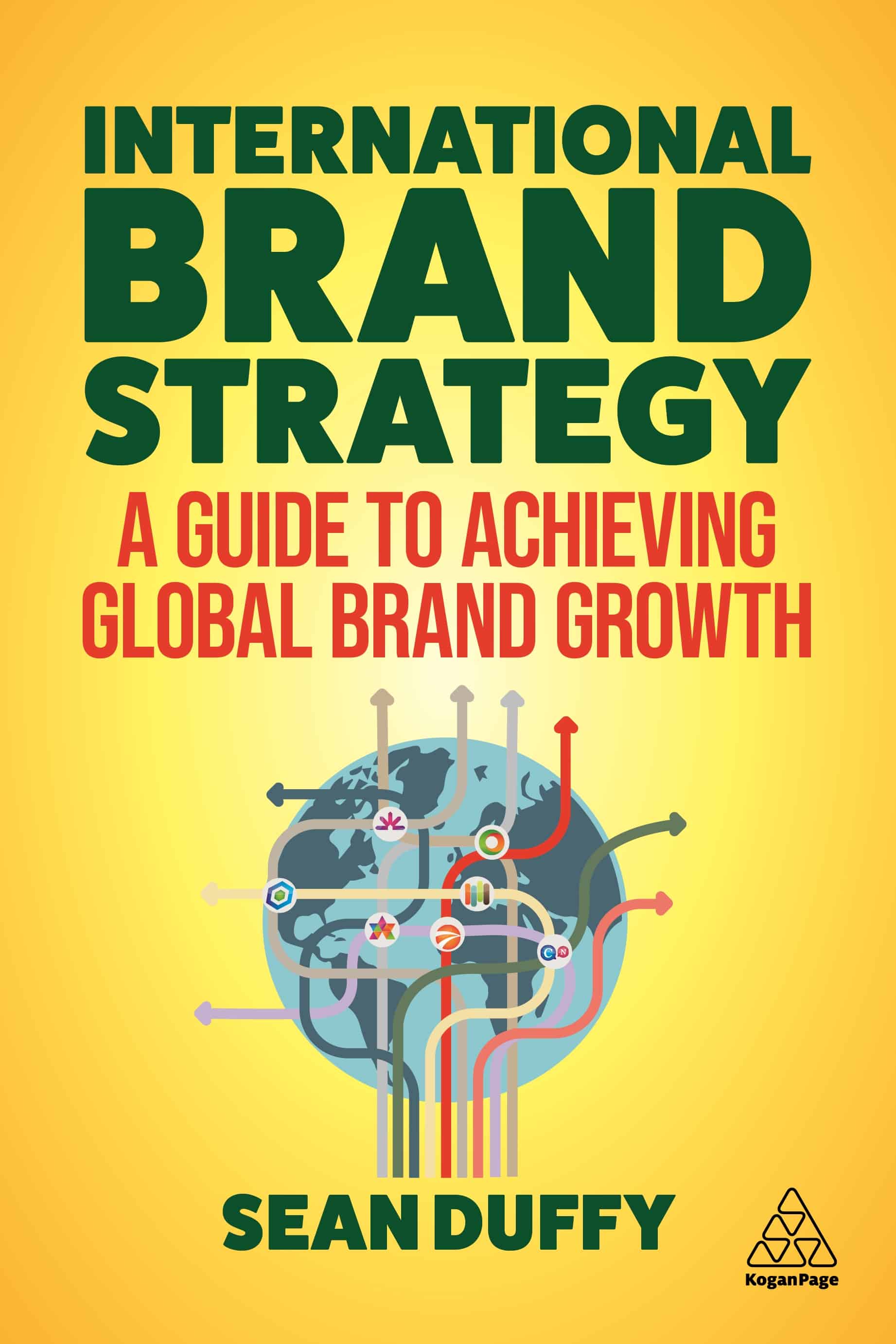 Order Your Copy
Students from the International Marketing and Brand Management program at Lund University are the contributing authors for the BrandBase blog.