The Hunt for the Instagrammable Travel Destination
Instagrammable travel destinations is now more influential than ever among millennials. What does it mean for Tourism Marketing? ...
4 Feb 2019
3113 Views
Written by Jakob Ivarsson
It is said that 70% of the posted pictures on Instagram are travel related (Delgado, 2018). If you are scrolling down your feed during the summer or the winter break it is probably even more packed. We all recognize the pictures of turquoise water, white beaches and snowy mountains. The pictures that awakens feelings of envy and desire when seeing them, but a sense of self-fulfillment when posting them. This behavioral trend has ignited a hunt to find the optimal instagrammable travel destination and marketers better be ready to tag along.
The adventurous feed gets us going
Think back to the feed of last summer and try to find a common pattern of destinations that appeared. Did you find the Croatian stoney shores? The Bali-swing? Or maybe the colorful villages of Cinque Terre in Italy? It probably is not the first time you see these destinations in your instagram feed and probably not the last. Perhaps the pictures will inspire you to go there, maybe they already have.
Instagram has become the additional travel companion that travelers share their experiences with. Usually, a vacation serves the perfect opportunity to update your followers on what is going on. Instagram becomes the suitable platform for that purpose and it is not strange that travel related content is by far the most shared content on the platform (Delgado, 2018).
Like all other travel companions – friends, partner or family – Instagram affects one's behavior in different ways when on holiday. "What will make a good picture for Instagram?" is a question that is itching in the back of the head. Certainly, more for some than others, but it still has an impact on decisions during the holiday.
Millennials is a group where Instagram is very influential. A study shows that a key factor for millennials when deciding where to travel next, is how instagrammable the travel destination is (Hayhurst 2018, Butler 2017). With its 40%, instagrammable becomes the top factor above other factors – e.g. personal development or opportunities for sightseeing.
Why do we even post on Instagram?
Why is it that a picture being posted on Instagram is so influential of where the money goes?
For some, the desire is based on the attention generated from the heart-shaped dopamine, also called likes. Others see the instagrammable destination posted by an acquaintance as a trusted travel guide (Meier & Schäfer 2018). There has been a lot of focus on the negative psychological outcomes of scrolling through an Instagram feed that makes you envious. But mostly, the envy is favorable and leads to positive effects of well-being because of the motivation and inspiration derived from the feed (Meier & Schäfer 2018). Either way, Instagram have gotten a firm grip on what destinations are the most popular to travel to.
We as human beings are driven to present ourselves in the best way possible. This is reflected in the way our Instagram feed is shaped. When we go to the beaches of Mallorca we will probably post a picture from a sunny day – sunbathing with a colorful umbrella drink in one hand. This will happen regardless if the sky was filled with grey clouds the rest of the week. It might not be the most representative picture, but it probably will gain the most likes. That sunny instagrammable picture is what we will remember when we look back in our feed. But more importantly, it is what our friends will have in mind when they think of Mallorca.
The behavior becomes somewhat of a digital self-extension (Belk, 2013). That extended version of yourself that express itself on Instagram plays an important role in building your identity. By sharing your travel experience on Instagram, you are co-creating the self. This is done through the feedback of likes and comments – which confirms that you actually travelled somewhere exciting. The confirmation becomes an important factor of you building your identity, then it becomes natural to maximize this confirmation. In other words: to enhance your Instagram-self, you post pictures that are more appealing to your followers to gain more likes and/or comments. So, when you are thinking on where to travel, why not choose a destination which is instagrammable in the first place?
Why those travel destinations?
The network law of trend amplification helps to explain how these destinations are getting even more popular to travel to. That means that the network created through Instagram is strengthening a social trend (Van Dijk 2012). Thanks to Instagram, some travel destinations are able to be acknowledged even more than they did before. In short: when a picture of a beautiful beach on Mallorca appears in the Instagram feed, a desire to go there is born.
Instagram really amplifies the image of a travel destination. When someone that you already follow posts it, you spend more attention to it. The travel destination then becomes a contender to be a top of mind destination when selecting a place to travel next summer.
How are companies responding?
So, do companies know about this? Of course they do. But what are they doing about it? To be clear, there are different kinds of companies that can benefit from travel destinations being instagrammable. Although it might be in a more or less far-fetched way.
As an example, there are the more traditional destination marketing organizations (DMO's) who are using Instagram in a more traditional informative Tourism Marketing way. The most shared content through DMO accounts in Europe are basically pictures of: Natural attractions, Cultural attractions, Historical attractions, Local cuisine and Recreation facilities (Usakli, Koc & Sönmez 2017). Their strategy seems to be to highlight tourist attractions and hopefully it will attract tourism.
A more modern approach is the example of the travel organization Corendon that this year launched the instagrammable travel-tour. The first tour would take place November 2018 in Turkey, including a stop in Cappadocia with a view over the famous air balloon-filled sky (Vogue 2018).
Two different approaches
There is benefits for companies encouraging the behavior of millennials hunting the instagrammable destination. If used wisely, e.g. like Corendon, it can be a very profitable approach (Wozniak, Stangl, Schegg & Liebrich 2017). Tourist organizations in general are having a hard time calculating return on investment with social media activities which could be the reason why they still have a long way to go in engaging consumers. To be able to comprehend with these ever-changing trends they need to have competent and creative personnel to engage with the creative Instagram user. (Wozniak et al. 2017)
For DMO's there is a need to attract tourism. Instagram is a perfect tool to engage people to make their destinations instagrammable. If DMO's encourage people to post pictures, instagrammers will create the content for them and become the marketers. Instagram already provide features like geo-tagging and hashtags. For the success of DMO's it is essential that they to do the rest (Fatantia & Suyadnyab 2015).
The approach of encouraging the behavior of people using Instagram could be one possible direction to take, Vienna has taken another stance. The city started a campaign the fall of 2018 called Unhashtag Vienna (Buckley, 2018). It basically means that they are filing divorce papers against Instagram. Vienna is one of Europe's most instagrammable capitals with historical buildings in every corner of the city that makes any Instagram feed pop. The campaign is meant to encourage tourist to ditch the mobile phone, with the key message is that the city is best experienced without it. "Enjoy the city behind your pics!" and "experience more, photograph less!" are two quotes from the campaign that summarizes it well (Buckley, 2018).
What will the future hold?
Trends move fast online, including Instagram. Van Dijk (2012) predicts the future behavior patterns of the young generation to continue to be focused on self-presentation and creation of user-generated content, among other patterns. This implies that the trends of sharing your travel destination in the most fabulous way will continue to be of importance and the instagrammable destinations will flourish under the next generation. For example, by turning to marketing strategies like Corendon, there are great opportunities to capture this trend.
However, it cannot be ignored that there is a growing trend of digital detoxation. This implies that there is a future for strategies like "the Vienna approach" and might be the most suitable one in the long run.
There you have it. Short term success is captured in accompanying the hunters of instagrammable travel destinations but beware of the disruptive trends luring in the water.
References
Beckley, J. (2018). Why Vienna's anti-Instagram stance is a brave move in the age of social media. iNews. Available at: https://inews.co.uk/inews-lifestyle/travel/vienna-instagram-campaign-social-media-unhashtag-tourist-board/ [Accessed 20 Nov. 2018]
Belk, R. W. (2013). Extended Self in a Digital World. Journal of Consumer Research, Vol 40, Issue 3, 477–500. https://doi.org/10.1086/671052 [Accessed 23 Nov. 2018]
Butler, T. (2017) Millennials opt for Sunshine Breaks Rather Than Save. Schofield Insurance. Available at: https://www.schofieldinsurance.co.uk/interests/millennials-opt-sunshine-breaks-rather-save/ [Accessed 20 Nov. 2018]
Delgado, A. (2018). Millennials are skipping out on travel destinations that aren't "Instagrammable". CBS News. Available at: https://www.cbsnews.com/news/millennials-are-skipping-out-on-travel-destinations-that-arent-instagrammable/ [Accessed 20 Nov. 2018]
Fatantia, M. N. & Suyadnyab, I. W. (2015). Beyond User Gaze: How Instagram Creates Tourism Destination Brand? Procedia Social and Behavioral Sciences. Vol 211, 1089-1095. https://ac.els-cdn.com/S1877042815054853/1-s2.0-S1877042815054853-main.pdf?_tid=4e60cc28-6953-47da-b4ec-8eb405af84d1&acdnat=1543424380_3d9f7f521af683112780803242ae846e [Accessed on 23 Nov. 2018]
Hayhurst, L. (2017). Survey highlights Instagram as key factor in destination choice among millennials. Travoloution. Available at: http://www.travolution.com/articles/102216/survey-highlights-instagram-as-key-factor-in-destination-choice-among-millennials [Accessed 20 Nov. 2018]
Wozniak, Stangl, Schegg & Liebrich (2017) The return on tourism organizations' social media investments: preliminary evidence from Belgium, France, and Switzerland. Information Technology & Tourism. Vol. 17,   Issue 1, 75-100.  https://link.springer.com/content/pdf/10.1007%2Fs40558-017-0077-4.pdf
Meier, A. & Schäfer, S. (2018). The Positive Side of Social Comparison on Social Network Sites: How Envy Can Drive Inspiration on Instagram. Cyberpsychology, Behaviour, and Social Networking. Mary Ann Liebert, Inc. Vol. 21, Issue 7. https://www.liebertpub.com/doi/pdf/10.1089/cyber.2017.0708 [Accessed 23 Nov. 2018]
Uşaklı, A. Koç, B. & Sönmez, S. (2017) How 'social' are destinations? Examining European DMO social media usage. Journal of Destination Marketing & Management. Vol 6, Issue 2., 136-149. Available at: https://doi.org/10.1016/j.jdmm.2017.02.001. [Accessed 23 Nov. 2018]
Vogue. (2018) Dutch travel organization launches Instagram tour. Vogue Netherlands. Available at: https://www.vogue.nl/cultuur/reizen-hotspots/a22774490/corendon-lanceert-instagram-rondreis/?fbclid=IwAR3_27Yu91qF8kGapMivwaEzYYmiKfdYjkjXx1MzGt72gRXeW3DsCf9EVGA [Accessed 27 Nov. 2018]
Images
Image 1. Ivarsson, J. (2018). https://www.instagram.com/explore/tags/cinqueterre/
Image 2. Ivarsson, J. (2018). https://www.instagram.com/explore/tags/giliswing/
Image 3. Ivarsson, J. (2018). https://www.instagram.com/explore/tags/cappadocia/
Like this post? You'll find more marketing insights in my new book: International Brand Strategy: A guide to achieving global brand growth, now available from booksellers globally. Order your copy here.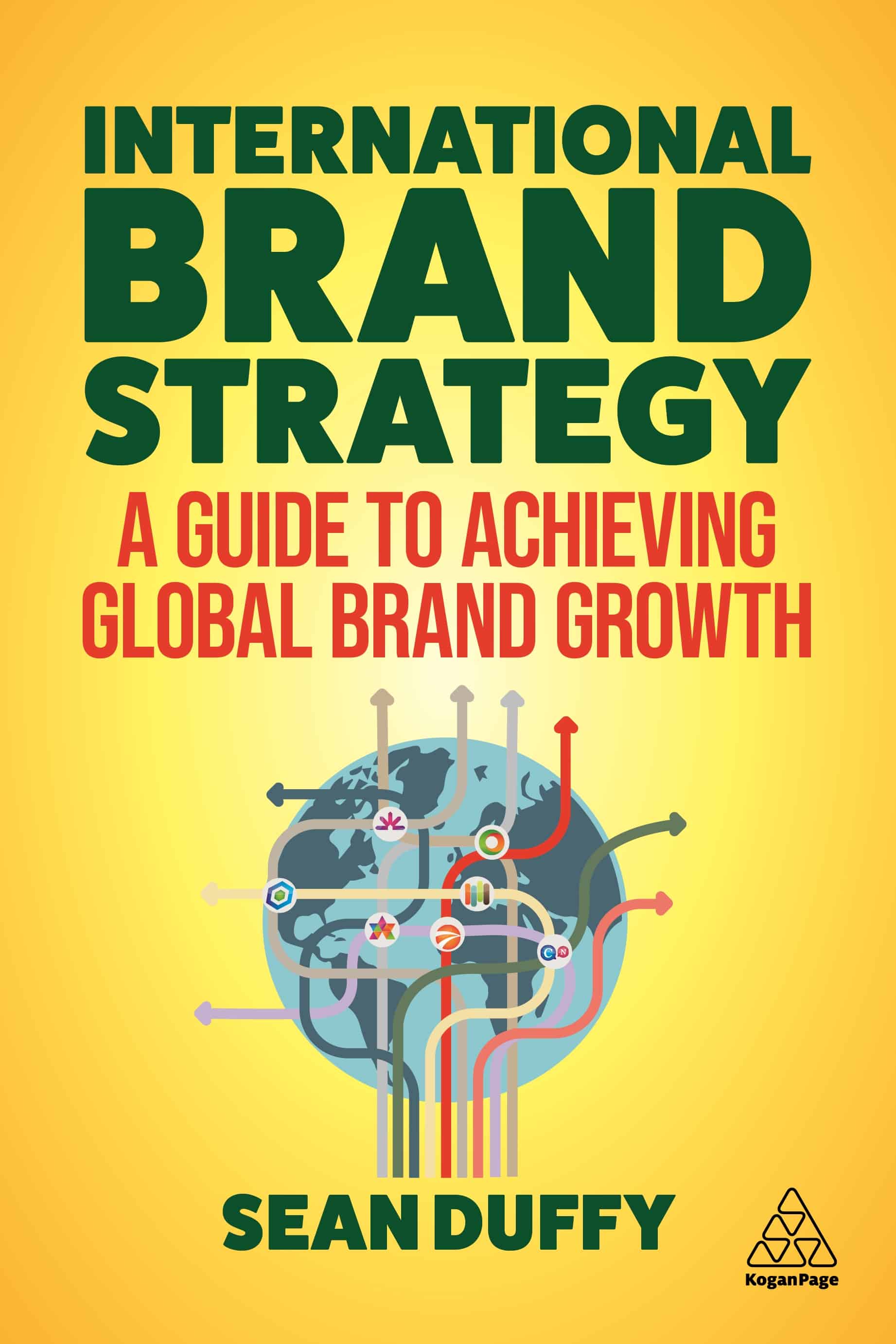 Order Your Copy
Students from the International Marketing and Brand Management program at Lund University are the contributing authors for the BrandBase blog.