How marketing managers should master the technique of using social influencers
Marketing managers should think about which social influencers they're working with...
9 Jan 2019
1727 Views
Written by Elvira Zetterberg
Companies in today's society are constantly trying to come up with new ways to promote their products and stand out from the crowd. Since consumers nowadays are more aware of traditional marketing channels, new ones were created in order to influence the target market (Holt, 2002). A new technique that arrived a couple of years ago was marketing through social influencers (Khamis et al. 2016). One would think that marketing managers would have time to learn this new marketing tool before it starting to get questioned, but that isn't the case.
In this new fast moving brand era it isn't enough for companies to just use social influencers, they also need to think of:
The persons they're using as social influencers
If they should let it become user-generated content (UGC)
Failing to answer this correctly may have serious consequences for the brands and their marketing managers.
The development of social influencers
It has been a fast developing journey where initially the social influencers didn't have to state when they were being paid to promote a product. To now when they, in Sweden, have to show that it's a paid advertisement (Skatteverket, 2017). This new law has led to new critique among the influencers followers. Before, they were sceptic against social influencers promoting a product because they didn't know if it was paid for or not, and now they're sceptical against the amount of paid blog posts that exist and its content (Petra Tungåden, 2017; Magdalena Graaf, 2017).
What marketing managers have to keep in mind nowadays is that since the public now knows it's a paid advertisement, the critique posted on the social influencers sites could also be a direct critique against them. This is since they're being associated with the social influencers. In this new branding era it isn't enough for companies to just use social influencers. They have to think of the persons they're using and if they'll manage to deliver their brand message (Langer et al. 2013). Or else it might be very hurtful for the brand.
Important to choose the right social influencers
Recently it has been two noticeable cases in Sweden where two social influencers have been put in the spot light regarding their marketing collaboration with brands. This examples showcase how the critique against an influencer on their platform also effects the brands and their marketing managers.
The first case illustrates that when a social influencer chooses to collaborate with too many similar brands within a category the brands themselves loses credibility. Bianca Ingrosso is a Swedish TV-personality, blogger and has been a social influencer for many years (Bianca Ingrosso, 2017a). She recently did a collaboration with the skincare brand Neutrogena and stated that it's what she uses in her everyday routine (Youtube, 2017a). Just a few weeks later, she did another vlog where she promoted the skincare products from ACO at the same time as she promoted another skincare brand from her personal site on Ellos (Bianca Ingrosso, 2017b; Youtube, 2017b).
If one of the points of using social influencers is to deliver the message through a natural voice (Weinberg & Pehlivan, 2011) and make the audience believe that the influencers generally like the product, then this says the opposite. In the end all of these promotional posts work against each other. Though the brands get publicity and promotion, it also creates question regarding if the products really are that good considering that she doesn't seem to use them for a long period of time herself? Therefore, I would say that marketing managers need to be aware of their social influencers and what other collaborations they' re doing in order to stay away from situations like this one.
Another case is one of the social influencer and blogger Petra Tungården. She received a massive hate storm and critique regarding her campaign with the brand DecDoc (Petra Tungården, 2017). The initial hate didn't concern the brand rather the fact that Petra seemed to collaborate with too many brands. As often, from fuel comes fire and soon the critique shifted towards the brand as well. The readers questioned the quality of the product and why the brand would work with an influencer as Petra who had no associations with the brand (Petra Tungården, 2017).
This points to that even a small failing can create a huge critical wave. This is the case with the social influencer Petra Tungården and her over use of promotional post and collaboration with un-matching brands for her identity. Marketing managers should take this event seriously as it showcased how both the brand in the heavy criticized blogpost as well the brand that was promoted afterwards got into the crossfire (Petra Tungården, 2017). A warning finger should be lifted towards marketing managers regarding that the need to do it right from the beginning when marketing in the social media web (Barwise & Meehan, 2010). If the brands don't choose social influencers that share the same association, doesn't it creates more confusion around the brand?
Letting go of the creativity over the message
Another aspect to take into consideration is if it's just laziness from the marketer's side that many paid blog post looks alike? Often when a company hires social influencers to promote a product they'll send out a script that the influencers can post (Bloggagenturen, 2015). The influencers may be allowed to alter the text so it becomes more natural according to their own style of writing. This will make sure that the text suits better into the context of their blogs. So what happens when the influencers choose not to alter the text? Then all the released post from the different influencers look the same and it loses the credibility.
Brands can take different approaches when marketing in social media. Two of those, on the opposite side of the rope, are traditional marketing where the brand manager is trying to control the message as done in the past (Wienberg & Pehlivan, 2011). The other is an approach where the brand is taking a step back and letting someone else do their marketing through a more human voice. If a brand is using social influencers without letting them create their own way of delivering the message, then I'm afraid that the human voice will get lost. Take into consideration the fact that beforehand marketing could be seen as a bowling metaphor were the brand manager sent out a message that could not be disturb or change before it reach it targets (Henning-Thurau et al. 2013). Though, exactly as in the game, depending on how good the message was the success varied. With the rise of social media, a better metaphor has been described as pin balling (Henning-Thurau et al. 2013). The reason for it's since the message can change and be altered and therefore shouldn't be as controlled by the brand manager anymore. The brand manager should have chosen the social influencers so carefully that they can let go of the creation of the content.
An advantage with using social influencers is the fact that a message about the brand that comes from an external source, is considered more authentic and not direct marketing by the public (Weinberg & Pehlivan, 2011). This adds even more confirmation that the brand managers should give away more of the creative part of the message to the social influencers. Something which also will add the credibility to the product. The readers of the social influencers blogs are there for a reason, most likely due to that the like the way the persons express themselves. So the brand manager should let the social influencer creates their own message so that it seems more legit and desired from a consumer perspective. This requires though that the brand manager choose the social influencers with great consideration so that both identities unite well together.
Social influencers, creators of UGC
To what extend social influencers can be considered creators of UGC is another question to ask yourselves. The definition to UGC various among professionals, with some consider it to be as far as advertisement (Dhar & Chang, 2009). While others see it as context created externally without professional help (Kaphlan & Haenlein, 2010). Are social influencers professional or not and especially if a marketing manager has written the promotional message used? It's up to everyone ourselves to judge, but I would argue not UGC.
One point with using influencers is that people look up to them and wants to become a part of their community (Langer et al, 2013). Therefore, in order to gain the benefit of creating UGC and making sure that the target group feel a part of the social influencers community when using the brands product is to let them create their own message to send out.
What we can learn from the two cases of the Swedish social influencers and further thoughts is that if the marketing managers don't start to give more attention to whom they choose to collaborate with and let them create the message it may be hurtful for the brand. The whole world is changing, along with that how marketing managers should do their job. It is hard to erase digital footprints and therefore, once again, marketing managers need to do it right from the while marketing in the social media web (Barwise & Meehan, 2010).
On our blog you will also find more information about the influencer marketing impact.
References:
Barwise, P., & Meehan, S. (2010). The one thing you must get right when building a brand. Harvard Business Review, vol. 88, no. 12), pp. 80–84, Available online: https://hbr.org/2010/12/the-one-thing-you-must-get-right-when-building-a-brand [Accessed 10 Nov 2017]
Bloggagenturen. (2015). Vad är skillnaden på PR och sponsrade inlägg?. Available online: http://www.bloggagenturen.se/tips-till-foretag/vad-ar-skillnaden-pa-pr-och-sponsrade-inlagg/ [Accessed 14 Nov 2017]
Dhar, V., & Chang, E. A. (2009). Does Chatter Matter? The Impact of User-Generated Content on Music Sales. Journal of Interactive Marketing, vol. 23, no. 4, pp. 300-307, Available online: https://doi.org/10.1016/j.intmar.2009.07.004 [Accessed 10 Nov 2017]
Henning-Thurau, T., Hofacker, C. F. & Bloching, B. (2013). Marketing the Pinball Way: Understanding How Social Media Change the Generation of Value for Consumers and Companies. Journal of Interactive Marketing, vol. 27, pp. 237-241, Available online: http://dx.doi.org/10.1016/j.intmar.2013.09.005 [Accessed 10 Nov 2017]
Holt, D. (2002). Why Do Brands Cause Trouble? A Dialectical Theory of Consumer Culture and Branding. Journal of Consumer Research, vol. 29, no. 1, pp. 70-90, Available online: http://www.jstor.org/stable/10.1086/339922 [Accessed 20 Nov 2017]
Image 1. (2017). Bianca Ingrosso Instagram
Ingrosso, Bianca. (2017a). Bianca Ingrosso. Available online: http://biancaingrosso.se [Accessed 23 Nov 2017]
Ingrosso, Bianca. (2017b). Hemma spa. Available online: http://biancaingrosso.se/2017/10/28/hemma-spa/[Accessed 23 Nov 2017]
Kaphlan, A. M. & Haenlein, M. (2010). Users of the world, unite! The challenges and opportunities of Social Media. Business Horizons, vol. 53, no. 1, pp. 59-68. Available online: https://doi.org/10.1016/j.bushor.2009.09.003 [Accessed 10 Nov 2017]
Khamis, S., Ang, L., & Welling, R. (2017). Self-branding, "micro-celebrity" and the rise of Social Media Influencers. Celebrity Studies, vol.8, no.2, p. 191-208. Available online: https://doi.org/10.1080/19392397.2016.1218292 [Accessed 10 Nov 2017]
Langer, S., Hennigs, N. & Wiedmann, K.-P. (2013). Social Persuasion: Targeting Social 75 Identities through Social Influencers, Journal of Consumer Marketing, vol. 30, no. 1, pp.31–49
Magdalena Graaf. (2017). Reklam? Sexism, rasism?. Available online: http://magdalenagraaf.se/page/4/ [Accessed 10 Nov 2017]
Petra Tungården. (2017) Underbara Under. Available online: https://petra.metromode.se/2017/10/20/underbara-under-2/ [Accessed 10 Nov 2017]
Skatteverket. (2017). Blogg. Available online: https://www.skatteverket.se/privat/skatter/arbeteochinkomst/inkomster/internet/blogg.4.2132aba31199fa6713e800017239.html [Accessed 23 Nov 2017]
Weinberg, B. D. & Pehlivan, E. (2011). Social spending: Managing the social media mix. Business Horizons, vol. 53, no. 3, pp. 275-282, Available online: https://doi.org/10.1016/j.bushor.2011.01.008 [Accessed 10 Nov 2017]
Youtube. (2017a) VLOGG | Min morgonrutin och en dag i Marbella!. Available online: https://www.youtube.com/watch?v=lO_pLgGgtF4&t=285s
Youtube. (2017b) Sex saker jag lärt mig av min mamma. Available online: https://www.youtube.com/watch?v=Xm_v1r7LK3U
Like this post? You'll find more marketing insights in my new book: International Brand Strategy: A guide to achieving global brand growth, now available from booksellers globally. Order your copy here.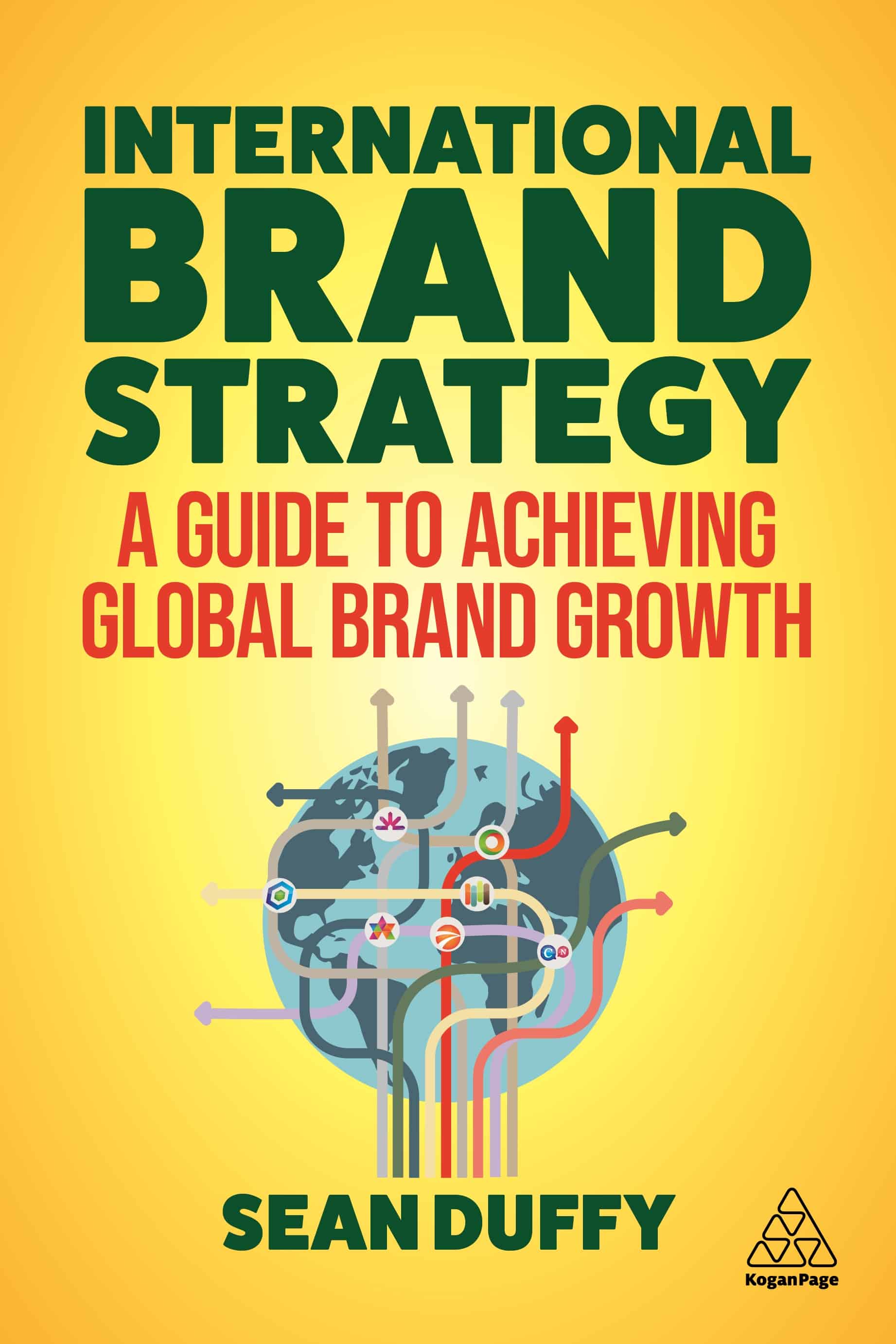 Order Your Copy
Students from the International Marketing and Brand Management program at Lund University are the contributing authors for the BrandBase blog.