Direct marketing: SMS a highly underrated and powerful marketing tool
Why SMS is exactly the direct marketing tool you have been looking for...
19 Dec 2019
2323 Views
Written by Jakob Bendixen
In this digital age, we are constantly seeking new and innovative ways to interact with our customers. But what if I told you, that the answer to your dreams has been lying in your pocket for 25 years?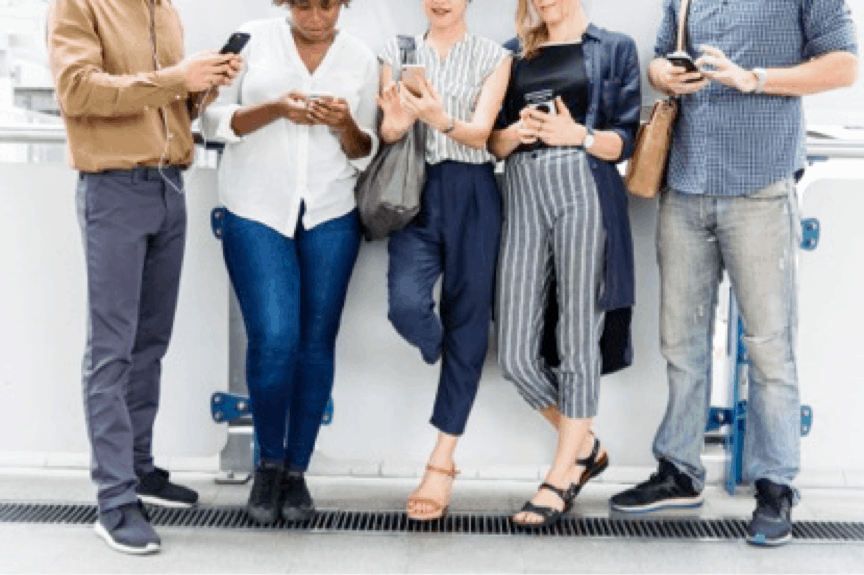 The history of the SMS
Today, almost 26 years ago the first Short Message Service, better known as SMS, was sent with the text "Merry Christmas". It was the English engineer Neil Papworth, who sent the message in 1992, from a computer to a mobile phone, through the English telecommunications operator Vodafone's network.[i] In recent years the competition for the traditional SMS has been tough, due to many new chat applications winning market share and new ways of digital communication appear every day.
But does it mean that the traditional SMS is dead, and that we have utilized its full potential?
We are sending far fewer text messages today, than previously, but this does not mean that it is less effective as a marketing tool.
Since 2010 there has been a steady decline, in the number of text messages send, this is crystal clear in the report "Telecommunication statistics 2017" from the Danish Energy Agency. The report shows that our urge to write to each other, through the traditional SMS peaked in 2010. In Denmark there was sent over 12 billion SMSs in 2010, in 2016 the number was halved with around 6 billion send text messages through the traditional SMS. A number that is probably even lower today.[ii]
SMS vs. E-mail marketing
So what makes the SMS so special, when comparing to other very popular marketing tools?
Studies show that the SMS has an opening rate of astonishing 98%. Meaning you can be almost certain that your customer will open your SMS with a special offer, or information. Furthermore you can communicate with your customers in real-time. Studies also show that 90% of all opened text messages, are read within the first 3 minutes.[iii]
"Mobile phones helps the marketers to reach the consumer virtually anytime and anywhere with the personalized and customized messages."[iv]
If we compare these numbers with e.g. the e-mail, which most of the consumers also has with them in their pocket, at all times, it looks completely different. There is a large gap in time, from when the communication is sent, and when it is actually read. There is another perception of the e-mail, in the consumer's eyes. Many people do not have a problem with waiting days before reading their e-mail, or even deleting it without opening the content. The opening rate for e-mails is only 22%, compared to the 98% – According to the American technology site Venturebeat. "While an email might sit in a customer's inbox all day, a text is read within minutes, making it a great channel for flash sales and same-day promotions."[v]
The low opening rate means that many people delete their e-mails without even opening it, solely based on the name of the sender.
There is also a possibility that your e-mail is caught by a spam filter, or sent to an e-mail address, which is not being used by your customer anymore.
This behaviour is due to scepticism about e-mails, because there is a lot of spam and scams. SMS on the other hand is perceived as something more credible and personal.[vi]
Using SMS as a marketing tool
When starting to use SMS as a marking tool, there are some important things to keep in mind. First of all remember to get permission, the laws referring to using SMS as a marketing tool, is the same as with e-mail in most countries. You are not allowed to contact anyone by SMS with a commercial agenda, without permission.[vii]
When using SMS in marketing it is also important to make your customer feel unique, why you should only send personalized offers and information. By doing so, you can ensure to stay relevant and create value for your customers, and not just be yet another company selling yet another product or service. "Mobile phones are more "personal" to the user than any other medium".[viii]
In addition studies show that people are more likely to embrace SMS campaigns, if it comes from brands they already use and admire, furthermore the campaign will be even more effective if the messages are personalized and exclusive. This includes special discount and offers developed in a unique manner, for the consumer. The costumers remember personal messages sent by brands, also regarding future purchases.[ix]
In this context, it is also important to create a personal relation to your customers. An easy way do so is adding the name of the customer in the message, this will increase the personal feeling for the customer.
The majority of CRM systems, which, has a SMS function, also has a function adding the individual name in a generic message.
However the easy way is not the way to go, research has showed that consumers used those brands, which make them feel special. Why the personalization in the promotional messages should not only be the costumer's name, but must extend to being even more personal.[x]
This is where you as a marketer have an opportunity to add your own touch, e.g. sending an SMS on personal occasions. Research shows that consumers feel special if they receive a promotional code or gift voucher on their birthday, sent to them through SMS.[xi] It could also be exclusive access to a presale or a sneak peak during a new product launch.
SMS marketing also gives you a great opportunity, to reward loyal costumers with special offers. When your costumer makes a purchase on your website, you could send a personal discount code for their next purchase instantly. The possibilities are endless and the more data you collect on your costumers, the more personalized can you make your communication. With initiatives like these, the customer will see it as unique offers and not commercials.
But above all, avoid spam! You should only send relevant messages, with especially important information and offers; otherwise you will annoy your costumer.
The SMS should appear as a service, not as a commercial or spam.
Knowing that 90% of the messages are read within 3 minutes, SMS also allows you to create traffic to your desired landing page, here and now.
Most consumers have a smartphone in their pocket at all times, which gives you the opportunity to direct traffic with a link, for example directly to your web shop.
Why it is recommended to always add a call to action link in your SMS, this can be a "Read more here" or "Shop here" clickable link.
Last but not least, your costumers are busy, many companies are competing for their attention, they will not read long messages especially the younger audience, therefore the shorter the better.[xii]
A short message is more effective, but stay true to your brand in the communication and be precise, making sure that there is no doubt about the message.
Using it the right way, for the right brand or campaign, SMS can be a very powerful marketing tool. In collaboration with other media channels or standing on its very own feet.




---
References

[i] Ofcom.com – The text message is 20 years old today
Accessed 25th of November 2018
https://www.ofcom.org.uk/about-ofcom/latest/media/media-releases/2012/the-text-message-is-20-years-old-today
[ii] Report "Telestatistik 2. halvår 2017"
Accessed 26th of November 2018
https://ens.dk/sites/ens.dk/files/Tele/telestatistik_-_andet_halvaar_2017.pdf
[iii] Danish Mobile Marketing Portal – INMOBILE
Accessed 27th of November 2018
https://www.inmobile.dk/artikler/11-grunde-til-at-sms-marketing-virker/
[iv] Melody M. Tsang, S.-C. H.-P. (2004).
Consumer Attitudes towards Mobile Advertising: An Empirical Study. International Journal of Electronic Commerce, 8.
[v] Venturebeat – Five reasons you should be using SMS based marketing
Accessed 28th of November 2018
https://venturebeat.com/2013/05/08/five-reasons-you-should-be-using-sms-based-marketing/
[vi] Ms. Jagriti Chhateja and Dr. V arsha Jain. (2014).
Understanding Generation Y and their Perspective on Proximity and Permission based SMS Marketing. Romanian Journal of Marketing.
[vii] Beneke, J., Cumming, G., Stevens, A., & Versfeld, M. (2010).
Influences on attitude toward mobile text message advertisements: An investigation of South African youth. International Journal of Mobile Marketing, P. 77-97.
[viii] Ms. Jagriti Chhateja and Dr. V arsha Jain. (2014).
Understanding Generation Y and their Perspective on Proximity and Permission based SMS Marketing. Romanian Journal of Marketing.
[ix] Amin, P. Amin, B. Z. & Patel, R.P. (2011).
SMS Marketing: The Role of Permission and acceptance. International Journal of Mobile Marketing, 6(2), 6-15.
[x] Ms. Jagriti Chhateja and Dr. V arsha Jain. (2014).
Understanding Generation Y and their Perspective on Proximity and Permission based SMS Marketing. Romanian Journal of Marketing.
[xi] Ms. Jagriti Chhateja and Dr. V arsha Jain. (2014).
Understanding Generation Y and their Perspective on Proximity and Permission based SMS Marketing. Romanian Journal of Marketing.
[xii] McCorkle, D., Auruskeviciene, V. & Reardon, J. (2013)
THE ANTECEDENT EFFECTS OF SMS MARKETING ON CONSUMER INTENTIONS
International Journal of Business, Marketing, and Decision Sciences Volume 6, Number 1.
Like this post? You'll find more marketing insights in my new book: International Brand Strategy: A guide to achieving global brand growth, now available from booksellers globally. Order your copy here.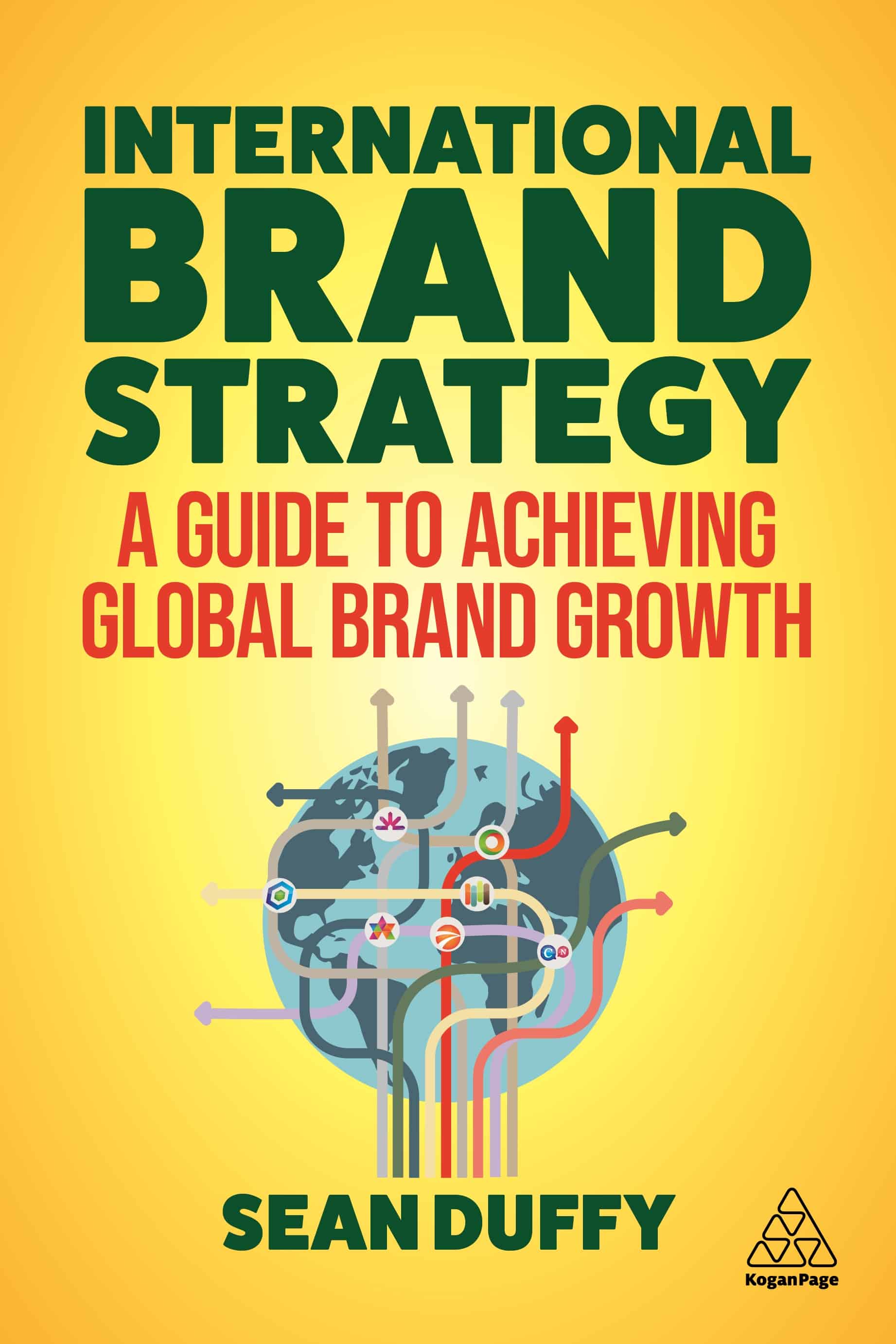 Order Your Copy
Students from the International Marketing and Brand Management program at Lund University are the contributing authors for the BrandBase blog.