Sliced online: How social media covers the downside of plastic surgery
Plastic surgery is getting popular due to social media. This also raises an ethical concern as it only focuses on people's appearance...
18 Apr 2018
1983 Views
Written by Monika Kubiak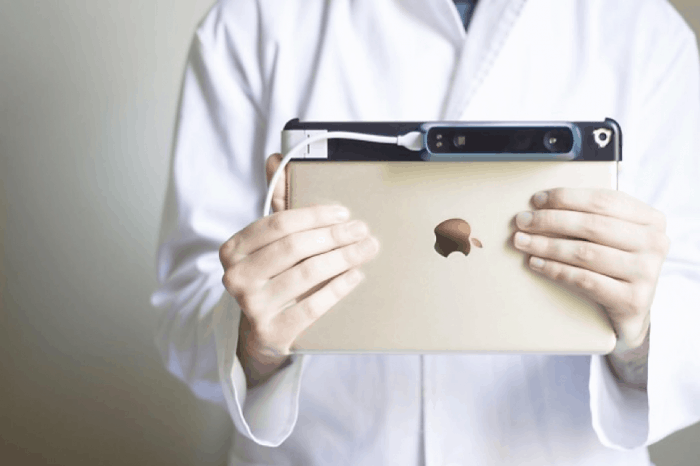 Image 1 Surgeon using an Ipad (Source: Citadellkliniken, Instagram, 2017)
What would you respond if your surgeon would like to share a live video on you lying on an operation bed and undertaking, let's say a breast augmentation? I am sure you would not mind, or maybe you would?
A vast amount of marketing research has nowadays discussed the shift from one-way communication to the two-way communication in regards to the rise of social media. In marketing context this shift brings new possibilities but also new challenges for marketing managers. One of this challenges is the ethical battle in the context of plastic surgery and the way such procedures are marketed. Since companies seek to maximize their marketing efforts in all possible ways, the use of social media has been especially emphasized. This raises the question of how far can a plastic surgeon go with its marketing content in social media, while still maintaining medical ethics and attracting potential patients?
Plastic surgery in the 21st century
Brooks (2004) points out that a normalization has occurred regarding plastic surgery and related beauty procedure. This means that the taboo around undertaking such procedures has nowadays almost faded out. Plastic surgery is no longer only a practice of traditional medicine with the main purpose to improve a patient's health. It also includes the purpose of improving an individual's appearance based on its desire (Atiyeh S., Rubeiz T., & Hayek N., 2008). There are ethical concerns about that plastic surgeons focus on the performance of medically unnecessary beauty procedures on healthy patients. This is mainly based on the fact that it is hard to decide whether the procedure is medically necessary or if it is based on the individual's desire (Cain et al., 2013).
According to American Society of Plastic Surgeons (2017a) there were 17.1 million surgical and non-surgical beauty procedures performed during 2016 in the United States. It is also worth pointing out that beauty procedures play an even more crucial role due to social media. For example the "selfie" trend goes hand in hand with plastic surgery. The president of ASPS David H. Song expressed it by saying "We live in the age of the selfie, and because we see images of ourselves almost constantly on social media, we're much more aware of how our lips look" (ASPS, 2017b, p1). Additionally, during 2015 the number of lip procedures was doubled in every region in the United States, this equals a lip procedure every 19 minutes (ASPS, 2017b).
The statistics presented here shows that plastic surgery is gaining popularity and social media might be a highly contributing factor to this. The requirements on appearance do usually arise from the social media content where celebrities set new trends. The big-bottomed celebrities Kim Kardashian and Jennifer Lopez have been highly present on different social media platforms and  reshaped the traditional standards of beauty. Plastic surgeons have therefore, noticed an increasing trend when it comes to fat grafting procedures (ASPSa, 2017). A conclusion that I draw from this is that social media content establishes requirements on appearance, then educate the audience about them and finally, a demand is created at the marketplace. In turn, plastic surgeons as ambassadors for their own reputation or brand, simply respond to the demand. It is no longer about identifying a patient's needs related to health, but instead meeting its desire to live up to unattainable standards of beauty.
Plastic surgery in the context of social media
Higher requirements on physical appearance leads to growing competition in the beauty industry. Researchers argue that competition might have a negative impact on medical ethics and quality which can lead to poor patient selection (Atiyeh S., Rubeiz T., & Hayek N., 2008). To meet the patient and its desire, plastic surgeons have gone online. Dr. Matthew Schulman is using the social media platform Snapchat in order to build credibility around his beauty procedures. Statista's (2017) latest report from 2017 shows that the application had 178 million daily active users. Dr. Matthew Schulman believes that by sharing his operations live through Snapchat he is able to educate and entertain people. Also, his Snapchat account is viewed about 1 million times per day and his new patients are many times his Snapchat viewers. Dr. Matthew Schulman is only one example among others. Find the video here.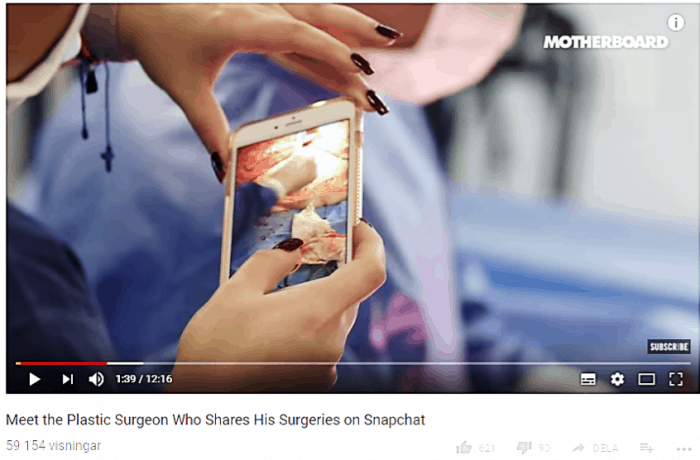 Image 2 Plastic surgeon sharing his surgery on Snapchat (Source: Youtube, 2017)
Recent research has highlighted the importance of understanding how social media contributed to a shift of power. Deighton and Kornfeld (2009)) argue that consumers are the ones who create a culture around a brand. The authors also point out that a marketer need to be invited to consumers' cultural sphere in order to be successful. When a surgeon, with the patient's permission, shares this type of content on social media, the final barrier of privacy will be knocked down. The patient is actually inviting him to promote his beauty procedures and then share them with over a million unknown viewers who share the same interest. Without the patient's permission, the surgeon lose the possibility to entertain his audience in this way.
Microblogs such as Snapchat and Twitter are mostly suitable to increase a brand's awareness and (Weinberg & Pehlivan, 2011). The authors further argue that this is a quick way for companies to deliver information on short topics. From a plastic surgeon's point of view social media helps to educate consumers about surgical beauty procedures. Surgeons might guide their patients to first seek information online prior to a physical consultation (Hoppe et al.,2013). The authors continue that this will make the consultation more effective since the patient will already be familiar with the process of the beauty procedure. Finally, the patient's level of trust to the surgeon will increase due to increased level of engagement from the patient's side (Hoppe et al., 2013).
No limits, no risks?
Nassab et al. (2010) argue that plastic surgeons always relied mainly on traditional word-of-mouth referrals in order to market themselves. The authors also discuss how networking sites has enabled surgeons to communicate with their patients and other way around. On the contrary, they also highlight that this involves risk. Patients share personal information and photographs on various social networking sites in order to communicate with the surgeon. For that reason surgeons need to be even more aware of how they record the information so that the patient's privacy is respected (Nassab et al., 2010).  As a future brand manager and marketer, I see the implementation of social media in this type of industry as alarming. The more "syringes" consumers view in their social media feed, the more tolerant they become to associated risks.
To conclude, the internet remains highly unregulated and some marketing activities performed by practitioners might be unethical (Nassab et al., 2010). Even though social media has become extremely influential, its powerfulness can harm medical ethics. One might forget about possible complications since credible and virally shared content posted by a plastic surgeon is perceived to be trustworthy. However, since beauty procedures are easily accessible nowadays, the problem is not to undertake a certain beauty procedure. The problem is rather who are willing to bear the consequences of unsuccessful plastic interventions. In addition, trends comes and go, they are never here to stay. For that reason, I believe that this type of industry cannot utilize social media in the same way other businesses do. We live in a reality where people are ready to accept high level of pain in order to achieve perfection.
So, the ethical battle continues, the competition grows and social media is here to stay for a while. Are you ready to be sliced online?
References
ASPS (2017a). New Plastic Surgery Statistics Reveal Focus on Face and Fat. [Online]
Available at: https://www.plasticsurgery.org/news/press-releases/new-plastic-surgery-statistics-reveal-focus-on-face-and-fat
(Accessed 12 November 2017)
ASPS (2017b). In the Age of Selfies, America's Love Affair with Lips Is Leading to a Boom in Cosmetic Procedures. [Online]
Available at: https://www.plasticsurgery.org/news/press-releases/in-the-age-of-selfies-americas-love-affair-with-lips-is-leading-to-a-boom-in-cosmetic-procedures
(Accessed 12 November 2017)
Atiyeh, S. B., Rubeiz, T. M. & Hayek, N. S., 2008. Aesthetic/Cosmetic Surgery and Ethical Challenges. Aesthetic Plastic Surgery, vol. 32 p. 829–839.
Brooks, A. (2004). "Under the Knife and Proud of It:" An Analysis of the Normalization of Cosmetic Surgery. Critical Sociology, vol. 30 pp. 207-239 .
Cain, J., Iglesia, C., Dickens, B. & Montgomery, O., 2013. Body enhancement through female genital cosmetic surgery creates ethical and rights dilemmas. International Journal of Gynecology & Obstretrics, vol. 122 pp. 169-172.
Deighton, J. & Kornfeld, L., 2009. Interactivity's Unanticipated Consequences for Marketers and Marketing. Journal of Interactive Marketing,vol. 23 p. 4–10.
Hoppe, I. C., Ahuja, N. K., Ingargiola, M. J. & Granick, M. S., 2013. A Survey of Patient Comprehension of Readily Accessible Online Educational Material Regarding Plastic Surgery Procedures. Aesthetic Surgery Journal , pp. 436-442.
Instagram, 2017. Citadellkliniken. [Instagram]
Available at: https://www.instagram.com/p/BSLzOB4gP51/?taken-by=citadellkliniken
(Accessed 12 November 2017)
Nassab, R., Navsaria, H., Myers, S. & Frame, J., 2011. Online Marketing Strategies of Plasic Surgeries and Clinics: A Comparative Stury of the United Kingdom and the United States. Aesthetic Surgery, pp. 566-571.
Statista (2017). Number of daily active Snapchat users from 1st quarter 2014 to 3rd quarter 2017 (in millions). [Online]
Available at: https://www.statista.com/statistics/545967/snapchat-app-dau/
(Accessed 12 November 2017)
Weinberg, B. D. & Pehlivan, E., 2011. Social spending: Managing the social media mix. Business Horizons, vol. 54 p. 275—282.
Youtube (2016). Meet the Plastic Surgeon Who Shares His Surgeries on Snapchat. [Online] Available at: https://www.youtube.com/watch?v=jJiY0ImF25Q
(Accessed 12 November 2017)
SaveSaveSaveSave
SaveSave
Like this post? You'll find more marketing insights in my new book: International Brand Strategy: A guide to achieving global brand growth, now available from booksellers globally. Order your copy here.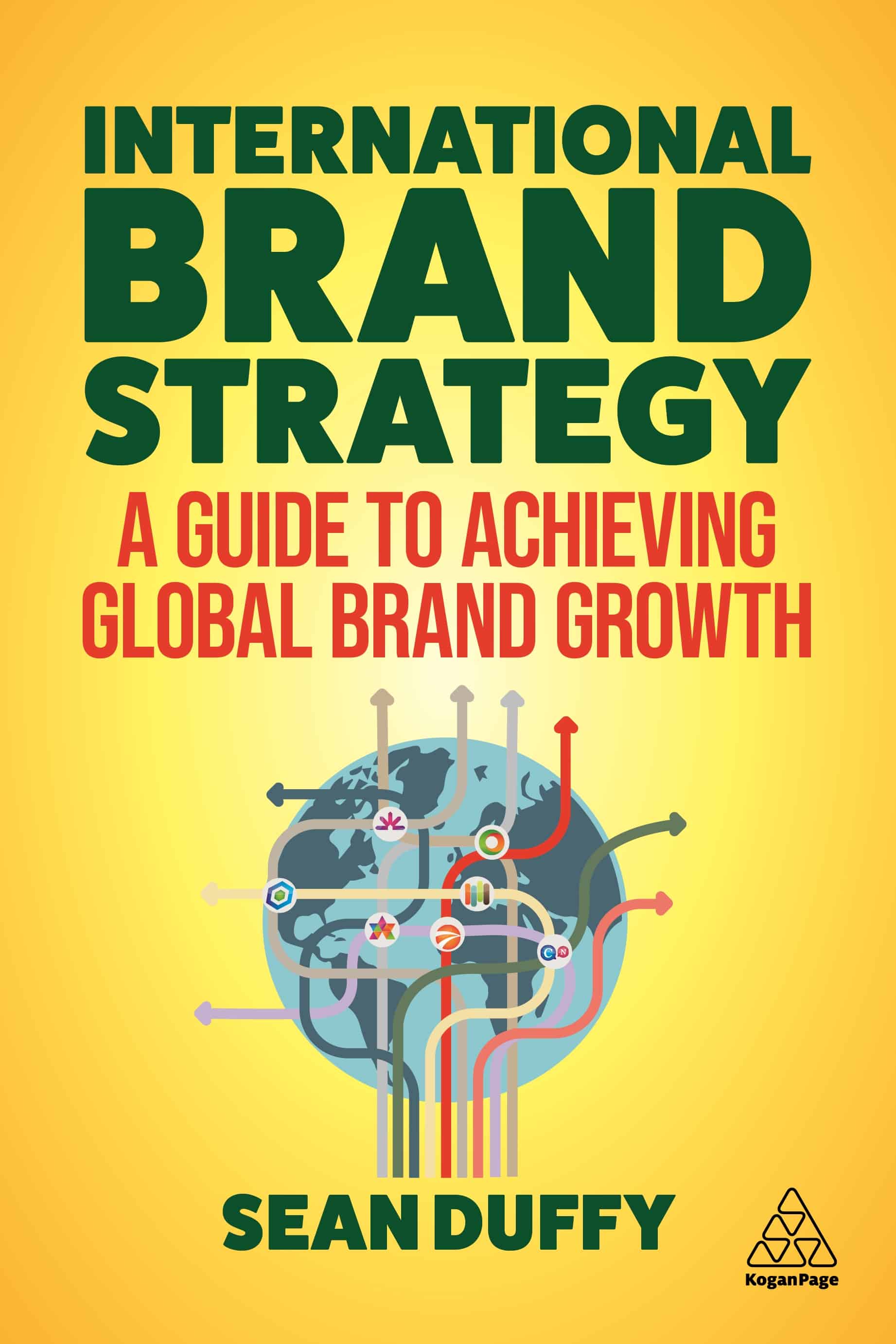 Order Your Copy
Students from the International Marketing and Brand Management program at Lund University are the contributing authors for the BrandBase blog.