It's Not Me, It's My Alter Ego: Remastering the Term Performance
Performances are key for defining our personal brand and stating our ideas. But what happens when our alter ego wins the battle...
22 Jan 2019
2353 Views
Written by Elsa Perpiñá Subiñas
Some days ago, the concept of performance arrived to me in the shape of a YouTube video. Ter, the Spanish youtuber that has linked her vast knowledge in architecture with the Kardashians and the top-of-mind millennial concerns with special grace, was the master mind responsible for this. She described the term performance as canalising one feeling from the ones that an issue causes to you in an intense way to make a point, avoiding disclaimers and taking a clear position until the end of the presentation of your idea[i].
PERFORMANCE: NEW TERM FOR CLASSIC DISRUPTIONS
Following the definition of performance, it is time to enjoy one of the mythical pieces of art done in the XX century. Another brick in the wall was not only a song created and played by Pink Floyd, it is one great example to explain the concept performance. The band decided to design it from a very critical point of view, blaming the education system for destroying the artistic roots of children from an early age, creating a society that can fit the system perfectly. In the song, they encourage children to rebel against their teachers and the system:
"We don't need no education, we don't need no thought control […] Hey! Teachers!
Leave them kids alone!" Pink Floyd, 1979[i]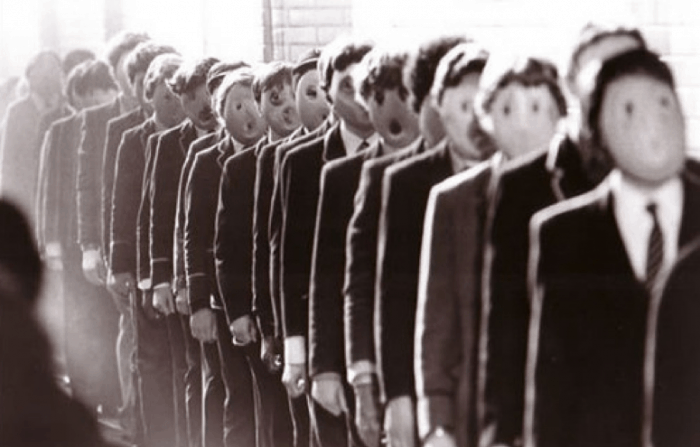 Although society in general sees that schools and other educational institutions are important for cultural, intellectual and ethical progress of humanity, Pink Floyd decided to leave this behind and focused on the negative results that rigid institutions can produce. This is considered a performance because they presented and finished their statement from the feeling of anger, what helped them to make their point clear.
HOW PERFORMANCES ARE LINKED TO PERSONAL BRANDS
INSIGHTS ON PERSONAL BRANDS
Performances act as essential elements for designing strong personal brands of several artists in the music industry. As done with companies and products, personal branding is essential to make artists relevant inside the music industry. To create a strong personal brand, they have to bear in mind three main criteria that, according to Ward & Yates[iii] can be summarised in:
Authenticity – the term has evolved in the past years. From legal actions such as trademark protection and branding done by marketers, to consumers holding the power about what's really authentic, genuine and real[iv].
Consistency – delivering an image, messages and actions that are consistent with your promise to the people you are addressing to[v].
Honesty – that the image, messages and actions delivered come from your truth and that represent your integrity[vi].
To exemplify the three points I will use Eminem, probably the American most known contemporary rapper of all times.
Through his 10 studio albums and songs he has been able to maintain an authentic and true image through the years. The power of Eminem's lyrics and songs is stemming from autobiographical experiences and feelings that his fans take as honest and valuable. This creates a relationship of complicity and intimacy that is converted into a strong bond between Eminem and his followers. He is aware of the importance of acting with integrity, and that is how he expresses it:
"The emotions in a song, the anger, the aggression, have got to be legitimate." Eminem, 2008[vii]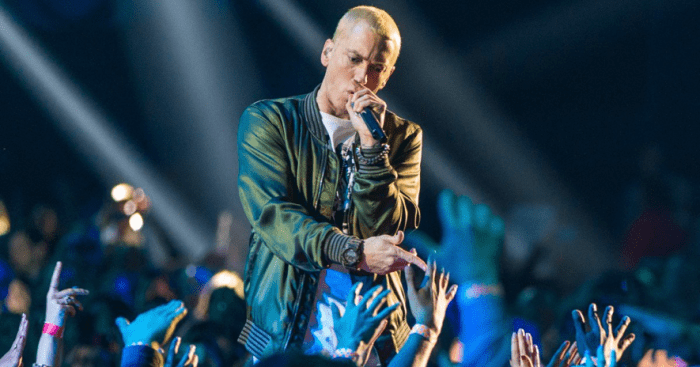 PERFORMANCE = DEBATE GENERATOR
Strong personal brands can come from communicating your ideas in form of performances, what can generate debate – sometimes from uncomfortable and unconventional positions. To show this it is time to present one of the most provocative voices in the music industry: Kanye West.
The American rapper Kanye West has been at the same time the most Grammy awarded rapper and the most controversial celebrity in the XXI century[viii], both helping him to create one of the most powerful personal brands – and be one of the most influential people in the last years[ix]. However, he has been accused many times for being rude, disrespectful and sometimes too honest for his own good. These are some of his most iconic words:
"I'm very happy for you [to Taylor Swift], but Beyoncé has one of the best videos of all time" Kanye West, 2009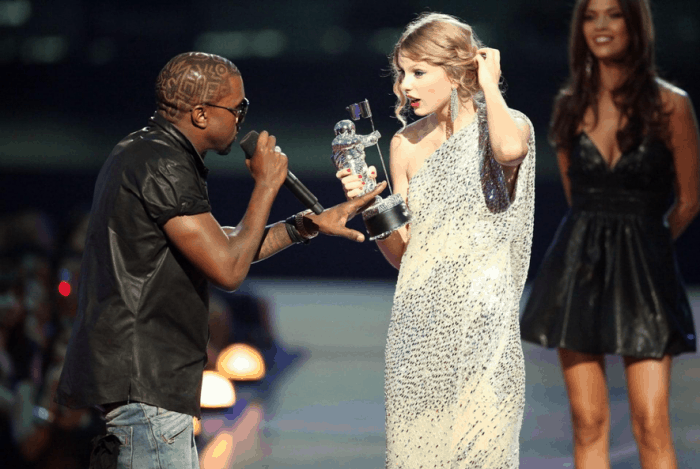 VMAs in 2009 witnessed one of the most popular performances of Kanye West. While the singer Taylor Swift was making her speech after having won the award for best video, he grabbed the microphone from her and pronounced these words. Both singers implied were shocked after this, however, part of the crowd applauded his words.
"I have decided in 2020 to run for president"[x] Kanye West, 2015
In this case his public appearance and speech on the 2015 VMAs made the media, his closest circle and the public in general start talking about Kanye and the possibility of him being an actual president of the United States. This video created by CNN show some of the reactions to the news.
After these and some other scandals he decided to shut down all his social media profiles and disappear from public life for 2 years[xi]. Marketers and social media experts would have stand against this kind of decisions, as today it is all about sharing[xii]. However, he decided to come back in April this year on Twitter and posted around 500 tweets in few days, stating his opinion about several topics, such as creating, politics, celebrities and basically what came to his mind[xiii]. This can be linked to the concept of conversational interactivity in social media, where the individual is capable of "generate and disseminate his or her own content, synchronously or asynchronously"[xiv]. As a consequence, he received lots of feedback from his followers, both supporting her ideas and also criticising, for example, the fact that he was supporting president Trump.
IS THIS ME OR WHO I PRETEND TO BE?
At this point you may wonder: what is the line that divide the artist and the private person? Well, although some authors argued that a personal brand is related to the public image of an individual[xvi], nowadays not only artists, but celebrities and people in the public eye can clearly define or blur this line. As a result, differentiating what the private person is and what the character or personal brand represents leads to confusion.
The last example chosen is the singer C. Tangana who widely understands the concepts of performance, character and private person.
Antón Álvarez, or C. Tangana (alter ego) is a Spanish singer known in the Latin music industry, specially rap/hip-hop. Since 2015 he has constructed its artist image around the idea of "bad boy", being controversial in several occasions and getting into song battles with other artists in the sector[xvii]. C. Tangana has also been criticised for writing and performing in a sexist way with songs like Mala Mujer and being disrespectful. A current debate around him happened a week ago, when he was presenting his last single, "Un Veneno", in a Spanish music talent show.
What was so controversial in this performance that made Spanish media and fans talk about it? In my opinion it was a combination of several issues:
This was the first performance on conventional TV for C. Tangana. The singer had never accepted invitations of TV programmes before to sing on stage[xviii].
The look: his outfit remind us to his pimp/ bad boy image, reminding us to a torero style with two elements as attrezzo: big sunglasses and a glass of liquor.
Drinking alcohol on a live program while offering a performance on stage.
The song Un Veneno: the lyrics tell the story of what could be Antón – C. Tanagna's story. He talks about a poison inside him that has made him change, from being an innocent, poor boy to be ambitious and calling for attention on all the media channels. He puts the blame on the media, fans and what society expects of him for feeding that poison, what according to C. Tangana is going to kill him while we are all watching[xix].
The end: when he finished performing, he left without saying goodbye before the program host could talk to him.
On one hand, what people are complaining about is the fact that he acted rudely when not thanking the program, drinking alcohol and unexpectedly leaving the stage. Authors like Charles D. Cederberg consider that ethics and existing standards should be followed when creating a personal brand[xx].
On the other hand, people also argue that all those elements make up a performance done by the character C. Tangana and admire him for what this performance represented.
And you, what do you think about this issue? I encourage you to write in the comments section below your opinion, as well as liking and sharing the post in your social media. What is left for me to say is: thank you for reading!
[i] (Ter, 2018)
[ii] (Pink Floyd, 1979)
[iii] (Ward & Yates, 2013)
[iv] (Beverland, 2009)
[v] (Arruda, 2016)
[vi] (Arruda, 2016)
[vii] (Eminem, 2008)
[viii] (Biography.com Editors, 2018)
[ix] (Bains, 2017)
[x] (CNN, 2015)
[xi] (Ter, 2018)
[xii] (Belk, 2013)
[xiii] (West, 2018)
[xiv] (Vernuccio, 2014)
[xv] (Evans, 2018)
[xvi] (Peters, 1997)
[xvii] (Marmisa, 2018)
[xviii] (Palomares, 2018)
[xix] (C. Tangana, 2018)
[xx] (Cederberg, 2017)
BIBLIOGRAPHY
Arruda, W., 2016. Why Consistency Is The Key To Successful Branding. [Online]
Available at: https://www.forbes.com/sites/williamarruda/2016/12/13/why-consistency-is-the-key-to-successful-branding/
[Last accessed: 26 November 2018].
Bains, A., 2017. Why Kanye West is the Most Influential Artist of his Generation. [Online]
Available at: https://36chapters.com/why-kanye-west-is-the-most-influential-artist-of-his-generation-56590ff8360c
[Last accessed: 26 November 2018].
Belk, R. W., 2013. Extended Self in a Digital World. Journal of Consumer Research, October, Volume 40, pp. 477-500.
Beverland, M. B., 2009. Building Brand Authenticity.
Biography.com Editors, 2018. Kanye West Biography. [Online]
Available at: https://www.biography.com/people/kanye-west-362922
[Last accessed: 26 November 2018].
Tangana, 2018. C. Tangana, Niño de Elche – Un Veneno (Video Oficial). YouTube.
Cederberg, C. D., 2017. Personal Branding for Psychologists: Ethically Navigating an Emerging Vocational Trend. Professional Psychology: Research and Practice, 48(3), pp. 183-190.
CNN, 2015. Kanye West for president in 2020?.
Eminem, 2008. Eminem: What I've Learned [Interview] (18 December 2008).
Evans, M. M., 2018. Celebrity news: Kanye West goes on wild Twitter rant, praises Trump and abruptly fires Scooter Braun. [Online]  Available at: https://www.foxnews.com/entertainment/kanye-west-goes-on-wild-twitter-rant-praises-trump-and-abruptly-fires-scooter-braun [Last accessed: 26 November 2018].
Marmisa, J., 2018. C. Tangana: "Cuando quiera mando la música a la mierda". El País, 9 August.
Palomares, A., 2018. C. Tangana se estrena en televisión en OT 2018 y nos regala uno de los mejores momentos de la gala 9. Trendencias, 22 November.
Peters, T., 1997. The brand called you. Fast Company Magazine.
Pink Floyd, 1979. Another Brick in The Wall, Part 2. Song.
Ter, 2018. El Twitter de Kanye West: Análisis | TER. YouTube.
Ter, 2018. Un concepto que me ha cambiado la vida: "LA PERFORMANCE". YouTube.
Vernuccio, M., 2014. Communicating Corporate Brands Through Social Media: An Exploratory Study. International Journal of Business Communication.
Ward, C. & Yates, D., 2013. Personal branding and eprofessionalism. Journal of Service Science, Volume 6(1), pp. 101-104.
West, K., 2018. @kanyewest. [Online]
Available at: https://twitter.com/kanyewest [Last accessed: 26 November 2018].
Like this post? You'll find more marketing insights in my new book: International Brand Strategy: A guide to achieving global brand growth, now available from booksellers globally. Order your copy here.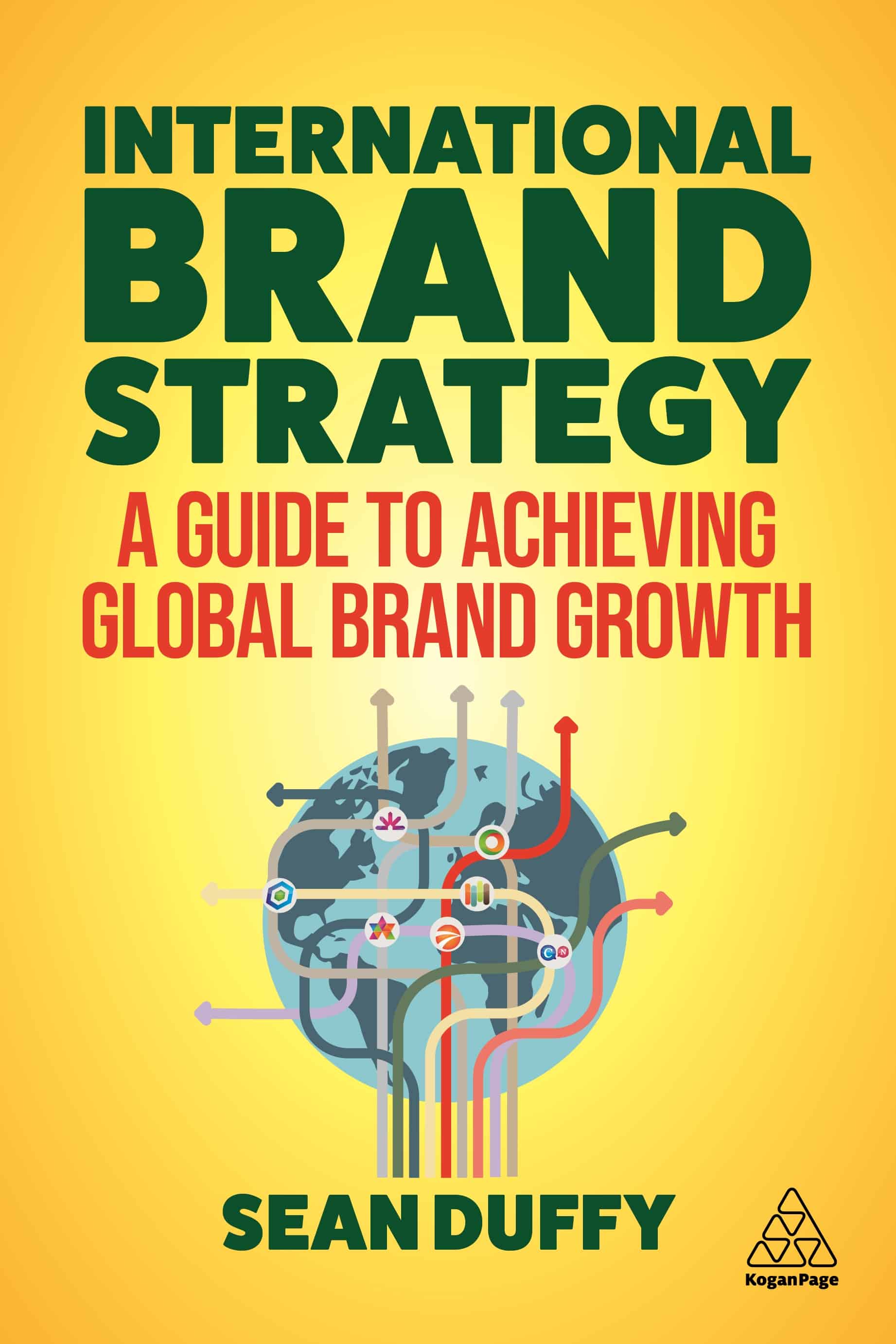 Order Your Copy
Students from the International Marketing and Brand Management program at Lund University are the contributing authors for the BrandBase blog.