Online marketing: A shift in power dynamics
It is no surprise that the use of online marketing platforms has increased tremendously within the latest years and continues to do so...
29 Jan 2019
1884 Views
Written by Ane Egetoft Nielsen
It is no surprise that the use of online marketing platforms has increased tremendously within the latest years and continues to do so. Like in any other developing areas, the change has consequences for the parties involved. This blogpost will concentrate on the companies and the consumers whom I consider as the parties most directly involved with shift towards extended use of online marketing.
But what is it that has changed, and where do we see it ? Well, think about your own behavior when  you consider buying a new product. Most of us at least, start the buying process online by either  consciously making a google search on the products we are interested in, or we are unconsciously being introduced to the products by persons we will buy later, by people we follow – influencers (Yenetti, 2017). In both cases we as consumers, have been exposed for online marketing.
With the shift towards extended use of online platforms, another phenomena has seen the daylight too. I am sure you know it already, as it is unavoidable. The  phenomena I am referring to, is called the law of network articulation. This law underlines what is already a well-integrated behavior in our society nowadays, that is the use of one's network. Either from a company's perspective or from  the perspective of a private person. The point is, that the society is now build up on network and relations representing a huge shift in our behavior and  just as important, whom we choose to trust (van Dijk 2006). With the use of the internet and online marketing, Consumers have become overloaded with information and are becoming increasingly skeptical to the traditional driven advertising by companies (Bughin et al, 2010).  How do companies overcome this new skeptical approach consumers have taken?
Social media
Although, for better or for worse, it is clear that social media is not going anywhere soon,- many brands struggles to create a clear strategy for how they will use this new online marketing platforms and what resources they will allocate to this (Kietzmann et al_2011)
So how in the whole world does companies manage to navigate around on these online marketing platforms? Not only has the consumers shifted towards being more digitalized and online, but with this rise has also come forth the extended use of social medias which has brought forth new challenges (Kontu, vecchi 2014). For those not familiar with social media and the definition on these, Social medias are defined here as a group of Internet-based applications which  all allow the creation and sharing of user-generated content (Kontu, vecchi 2014). Examples on these platforms are Instagram, Youtube, Facebook and Twitter. All these platforms is now an integral part of how brands actually communicate with their own customers today and thereby use the platforms as a part of their online marketing strategy (Kontu, vecchi 2014)
Based on this knowledge, who can be in doubt that brands need to get back in the game? It is about time to step it up, face this shift in online marketing over traditional marketing, as a challenge and become present on the social medias where all the consumers are playing around. But, but but. To be present on social medias, companies will have to understand that it requires restructure and resources. A well-managed presence on the social media platforms, can potentially give the brand  useful information about its' consumers, and add the huge benefit of actually engaging with these (Dishman, 2014).The importance of social media is not be underestimated as the platforms are used by millions of people who use the platforms to share content, engage in discussions and connect with others (Kontu, vecchi 2014)
So how does nowadays companies deal with the shift in consumer behavior regardin online marketing, and do they even have a chance themselves to influence their consumers?
Influencers
Brands are forced to seek new ways of doing marketing and face that the traditional push effect that has been the way of doing marketing for several years, does no longer work in the era of social medias and online marketing.
In order to survive online, brands need to find ambassadors whom fit their target audience. Consumers have always responded better to worth of mouth tips from friends and relations,  than to those coming from the company itself- and now companies just have to make a strategy out of this knowledge (Boogin et al, 2010). Instead of looking at the companies, consumers nowadays look at their favorite personalities to see which products they use (Talavera, M (2015).
The shift towards online marketing platforms hereunder the use of social media, has therefore also shifted the thrust. One of the main advantages  from the customers perspective  with the use of social media is exactly that. We as consumers are exposed to much more information both related to facts, coming from real people such as influencers and friends and to applications that compare prices and features of the products we are interested in (Singh and Sonnerburg, 2012).
Nowadays consumers want to have a feeling of a human dimension in their purchasing decision and they want to feel a bit of authencity when choosing their products (Yannopoulou et al 2013) To get around this, companies tend to use influencers more and more because they are a link closer to the consumer and as mentioned above, consumers tend to thrust "relations" more than the companies which stands behind. The products get a certain image according to what influencers and which platforms the brands decides to use and though the choice of influencers and platforms is one way of controlling the brand image, they are no longer in total control of how their brand is perceived. Brands will have to navigate the brand through the content created online by consumers and influencers, to ensure, that the brand image remain somehow close to the desired image of the brand (Singh and Sonnerburg, 2012)
About sticking to the DNA
It is obvious, that some companies have a greater chance of success on social media platforms with online marketing, than others. Lifestyle and Fashion brands are just more photo friendly on the visual platforms than IT and computer gear e.g. It is shown, that there is a coherence between visual commerce and conversion (Dishman, 2014) However, a photo friendly brand is not equal to success with online marketing. As I just discussed above, it requires a strategy and a portion of ressources to become successfull with online marketing.
To sum up what has been touched in this post, I think we can all agree, that the increasement in use of online marketing has the positive effect, that is has become easier for companies to present their products in a more appealing way that what we have seen earlier and also that, the shift in how products are presented has changed to a more personalized look (with the use of influencers e.g.)which the individual consumers can  easier identify themselves with. Even though the influencers are being paid for presenting and representing a certain product, customers still find them more trustworthy than the brands behind. Companies will have to find influencers whom fit the image of the brand, in order to remain true to the DNA.(Kietzmann et al,2011)
It is easy to get lost in the social platforms which is why a  strategy is evident. Communication about brands happens with or without permission from the firms and there is no longer the possibility of controlling everything related to the brands, one must simply learn the game of the online marketing and try to navigate as fast and at the same time secure , as possible. (Kietzmann et al,2011)
References 
Articles & Journals
Journal of Global Fashion Marketing, Kontu and vecchi (2014) Why all that noise – assessing the strategic value of social media for fashion brands, London
Contemporary Management Research, Yannopoulou et al (2013)User-Generated Brands and Social Media: Couchsurfing and AirBnb
Journal of interactive marketing, Singh and Sonnerburg (2012) Brand Performances in Social Media, Elsevier
Journal of interactive marketing, Labrecque et al, (2013) Consumer Power: Evolution in the Digital Age, Elsevier
Kelly school of business, Kietzmann et al (2011), Social media? Get serious! Understanding the functional building blocks of social media, Elsevier
Web
Forbes (2014) Instagram is shaping up to be the worlds most powerful selling too. Available online: https://www.forbes.com/sites/lydiadishman/2014/02/13/instagram-is-shaping-up-to-be-the-worlds-most-powerful-selling-tool/#5964aab01052
Mckinsey (2010) A new way to measure word-of-mouth marketing. Available Online: http://www.mckinsey.com/business-functions/marketing-and-sales/our-insights/a-new-way-to-measure-word-of-mouth-marketing,  (Accessed 28 Nov. 2018).
Talavera, M (2015) 10 Reasons Why Influencer Marketing is the Next Big Thing.Available Online: http://www.adweek.com/socialtimes/10-reasons-why-influencer-marketing-is-the-next-big-thing/623407#disqus_thread  [Accessed 28 Nov. 2018].
Yenetti (2017) The customer buying process and how to use online marketing at each stage. Available online: https://www.huffingtonpost.com/siva-yenneti/the-customer-buying-process_b_9276432.html?guccounter=1 (accessed 28 Nov. 2018)
Book
Van Dijk (2006) The Network Society, second edition, Sage publications, London
Like this post? You'll find more marketing insights in my new book: International Brand Strategy: A guide to achieving global brand growth, now available from booksellers globally. Order your copy here.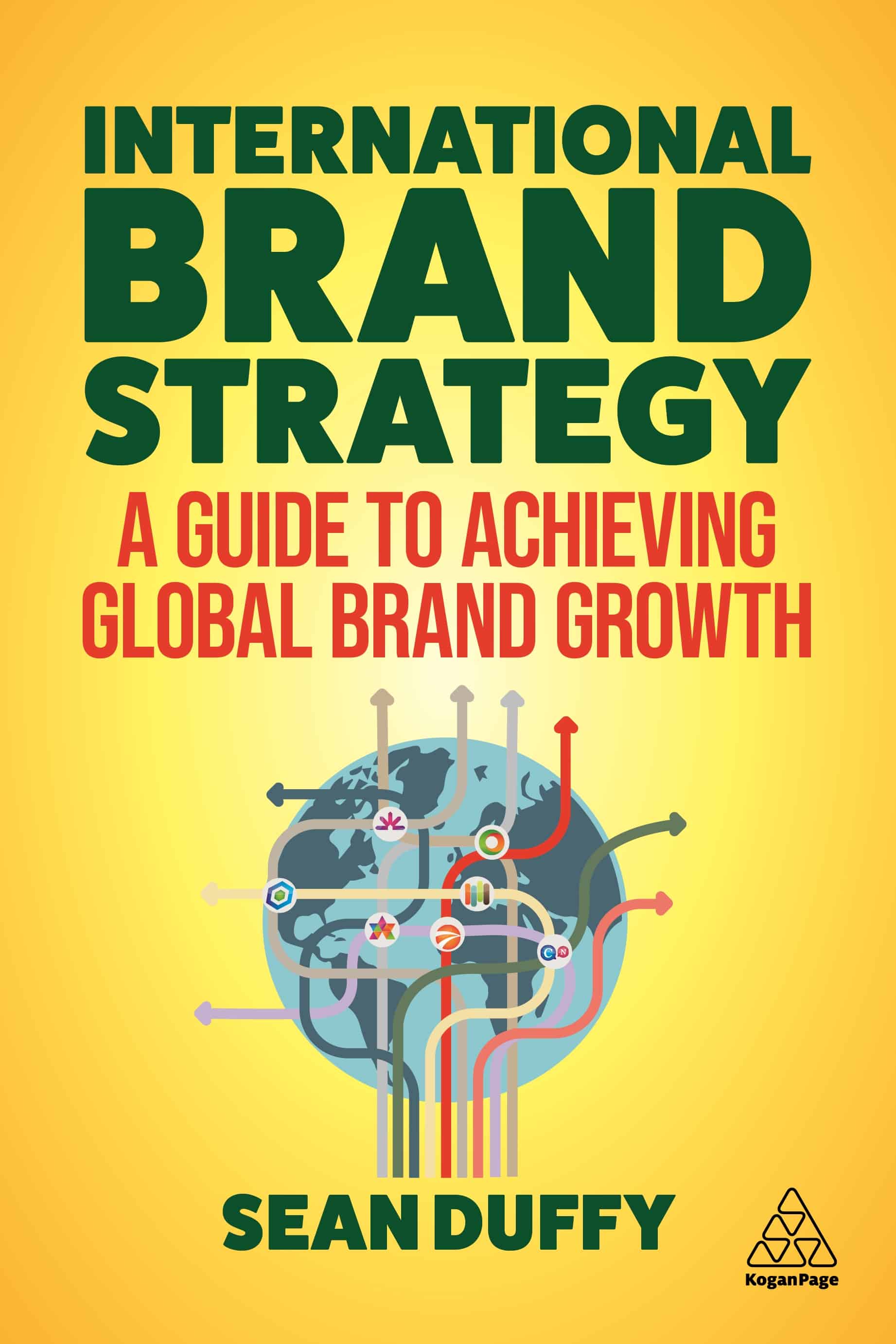 Order Your Copy
Students from the International Marketing and Brand Management program at Lund University are the contributing authors for the BrandBase blog.