Instagram Reality – A reflective view on the social media network and its influence on society
Discover the impact of Instagram on society and discuss the question that how close to reality the social network can and should be...
5 Dec 2018
11940 Views
Written by Lisa Cöster
Social media undoubtedly is an integral part of 21-century society and celebrated as THE place to be for businesses, brands and marketers as it provides extensive possibilities for innovative and user-generated marketing communication (Kontu & Vecchi, 2014). According to Kontu and Vecchi (2014, p. 387), "today nearly 40% of companies use social media channels as their primary digital tool to reach customers, and that percentage can arguably be expected to rise in the coming years."
However, when it comes to the effects of social media use on the well-being of people, marketers still seem to wear rose-tinted glasses. In fact, just recently this year Instagram was ranked as the unhealthiest of all social networks (RSPH, 2017). This certainly shows that there is a rising need to critically reflect the impacts Instagram usage has on society.
Besides giving a brief insight into Instagram`s success numbers, this article foremost aims to highlight the variety of rather negative aspects Instagram can have on its frequent users. Further, examples of user actions and movements trying to reveal the "dirty truth" behind Instagram pictures are given in order to discuss the question how close to real life Instagram can and should be. Thus, this article addresses all parts of society who are, in one way or another, involved inthe rising influence of social media and Instagram in particular – from individual users, to marketing and social media experts, up to educators and governments.
Instagram: A success story?
Launched in 2010, Instagram has managed a record-breaking kick start into the social media world with a community of over 800 million users worldwide (Instagram, 2017). But how has Instagram become one of the most popular social networks within this short period of time? The answer may sound simple, but they were indeed the first network primarily focusing on the sharing of photos and images. In fact, as Vilnai-Yavetz and Tifferet (2015) explain, two- thirds of social media content today consist of visuals which have become the most effective and important content for social network users. Taking this into account, right from the start Instagram made it very convenient for its users to create, edit and share visual content, thereby supporting innovative self-presentation and digital identity construction (Schau & Gilly, 2003) through constantly updated editing tools and features.
At the same time, Instagram Business offers a platform for brands and companies to use the existing Instagram community for marketing objectives, providing them with additional resources, statistics, guidelines and targeting tools in place to enhance their authenticity and to deliver a more compelling brand experience (Kontu & Vecchi, 2014). Thereby, Instagram seems trying to support a more social marketing approach by which brands communicate with a rather 'human' than 'corporate' voice (Weinberg & Pehlivan, 2011) with their new customer generation of digital natives. Recent statistics provided by Instagram Business (2017) disclose how strongly the social network has become intertwined with economic efforts. Accordingly, there already exist more than 15 million Instagram entrepreneur profiles.
The given timeline, including the most relevant features as well as the development of user numbers demonstrates that Instagram managed very well to combine most relevant aspects from other social networks, always being aware of latest trends and constantly improving customer experience.
What this success numbers do not show however: with the increasing popularity of Instagram almost equally critical voices about the social network raised, accusing it to have damaging effects on people and society at large.
From Self-Expression to Depression: What do the critical voices say?
Although critical and revealing comments about Instagram are already abundant throughout the internet, thorough research on the link between the usage of social network and its impact on the mental health of users is still limited to almost non-existent.
The Royal Society of Public Health, together with the Young Health Movement just recently conducted on of the largest reports on this topic called #StatusOfMind by asking 16 to 24-year-old UK-users about their opinion on social media and mental health. Results clearly showed that Instagram is perceived as the most negative social network for wellbeing among others like YouTube (rank 1), Twitter (rank 2), Facebook (rank 3) and Snapchat (rank 4).
Hereby, it is important to mention that Instagram`s main users on average are younger than 25 years and even younger than average users of other social networks such as Facebook or Twitter (RSPH, 2017). Thus, it becomes extremely relevant to understand the effects of Instagram on younger generations of "digital natives" as early adulthood is described as a crucial time to develop social and emotional competencies (RSPH, 2017).
In contradiction to the positive effects respondents associated with Instagram, such as the opportunity for self-expression, self-identification and community building, according to Hofmann, Vohs and Baumeister (2012) social media can be even more addictive than drugs like cigarettes or alcohol.
One of the most negative effects of Instagram identified by users in the UK (RSPH, 2017) was sleep deprivation which can also be linked to physical health problems including obesity, high blood pressure or heart attacks. Indeed, watching Instagram stories seems to have become an almost integral part of the going-to-bed and waking-up ritual among younger generations.
Further, the Fear of Missing Out (FoMO) is a common phenomenon among Instagram users and is described as potentially oppressive and "fuel feelings" that we are "missing out on life – whilst others enjoy theirs" (RSPH, 2017).This seems like an endless circle as the more frequent the use of social media, the stronger the FoMO syndrome gets as well as the experienced pressure to be more active, original, different (Villagrán, 2017).
Moreover, rising anxiety, depression and loneliness are among the negative effects of Instagram which can be explained by what Arvidsson and Caliandro (2016) call a competing and "publicity-oriented society" that seems to become promoted by Instagram and the constant share of "too perfect to be true" pictures. In fact, the #StatusOfMind report (RSPH, 2017) shows that young people are constantly worried about what others think about their pictures which ultimately leads to low feelings of self-esteem or extreme perfectionism.
Those findings are closely linked to the impact Instagram has on the body image of users, both female and male, which was found to be the most pronounced negative factor. According to Ahadzadeh, Sharif and Ong (2016) Instagram "has redefined individuals' evaluation of what is aesthetic". Further, the RSPH (2017) study not only revealed that indeed nine out of ten young females are unhappy with their body but that even 70 percent of social media users would consider a cosmetic surgical procedure. Especially the vast number of editing tools provided by Instagram seem to support the idea of presenting a rather ideal than a real situation, object or person (Vilnai-Yavetz & Tifferet, 2015) and this often induces unrealistic expectations. As Schau and Gilly (2003) explain, social media makes it extremely easy and morally acceptable for people "to conceal aspects of their selves that they find undesirable". Indeed, users criticise that Instagram more and more is becoming a shameless place as people almost feel forced to share uncensored pictures of their own bodies, trying to cope up with others which in turn makes them easier victims of bullying (Jessica, 2014, 2017).
Watch the full video about the RSPH and Young Health Movement #StatusOfMind report
For more reality on Instagram
How can a picture say more than a thousand words when it`s not even close to reality? An ever-rising number of Instagram users indeed is calling for more reality and less artificial content which can be depicted through hashtag movements that gained in popularity recently. Hashtags such as #nofilter or #nomakeup are increasingly used within Instagram posts to clearly demonstrate that pictures are totally real and not edited, thereby promoting true natural beauty. However, in-depth studies on this trend revealed that at least seven percent of #nofilter posts still included filters (Exposing the #Nofilter Movement, 2015).
Further, Instagram influencer such as Imre Çeçen use their reach to promote more reality and thereby became probably even more popular. On the other hand, she still uses Instagram as a fashion blogger and publishes filter-edited photos. The 18-year old Instagram star Essena O'Neill was one of the first influencers in 2015 who gained tremendous attention all over the world for her revealing posts about the truth behind her "perfect" pictures and is describes as the pioneer for the "social media id not real life" debates.
O`Neill deleted most of her 2.000 Instagram photos and renamed her account to "Social Media Is No Real Life" (Ged, 2015). Under one of her photos with more than ten thousand Likes she writes: "Social media, especially how I used it, isn't real. It's a system based on social approval, likes, validation in views, success in followers. It's perfectly orchestrated, self-absorbed judgement" (Ged, 2015). 
And Now?
After all this critical reflection on how Instagram influences our social lives should we immediately stop using it, delete our accounts and just feel ashamed and guilty for all the flawless, edited and filtered pictures we shared so far?
As Pera, Viglia & Furlan (2016) argue, it is indeed questionable whether we may all are just a little more "fake" on social media because when we share content with the world, we intrinsically reach for awareness and likeliness (Schau & Gilly, 2003) in one way or another. This also means that we automatically think at least twice before we publish a picture, whereby it is somehow losing its coincidence and spontaneity.
Let`s try to be honest with ourselves: Would we really want to see just "normal" pictures of everyday life on Instagram? Or can we see this social media platform with less realistic eyes and think about it as a hyper-real, artistic and creative place that gives us inspiration and freedom to dream? In fact, research suggests that social media is an escaping answer to the state of "liquid modernity" in 21-century (Bardhi & Eckhardt, 2012). Especially younger generations sometimes feel like "liquid subjects" themselves, searching for a more beautiful and less oppressive place that allows at least temporally to flee from the crisis constantly happening in the world (Piotrowski & Ruitenberg, 2016).
The truth is that besides all the existing critique, the number of Instagram users is still exponentially rising and as Cramer and Inkster (RSPH, 2017) state: "Social media isn't going away soon, nor should it. We must be ready to nurture the innovation that the future holds". This especially refers to the important role of marketers and social media experts who can no longer ignore the existing negative impacts of Instagram on society. Although social networks are expected to remain a very attractive marketing tool, it becomes even more crucial for professionals in this field to define, formulate and communicate clear codes of conduct in order to reduce negative impacts on people's wellbeing.
From the perspective of users, it can be stated that pictures on Instagram still can say a thousand words even if they do not look real, but it depends on the critical eyes of observers themselves and their very own expectations. I would like to end this article with a statement I currently found on Instagram and that may provide food for thought about the whole Instagram reality topic:
#letsstopjudging #maybeweareallalittlefakeonsocialmedia #takeiteasy #lifeishardenough #whatisfakeandwhatisnot #sometimesitsoktopretend #instadreaming #instapeace
REFERENCE LIST
Ahadzadeh, A. S.; Sharif, S. P.; Ong F. S. (2016).Self-schema and self-discrepancy mediate the influence of Instagram usage on body image satisfaction among youth, Computers in Human Behavior, vol. 68, pp.8-16, Available Online: https://doi.org/10.1016/j.chb.2016.11.011, [Accessed 20 November 2017]
Bardhi, F. and Eckhardt (2012). Access-based consumption: the case of car sharing, Journal of Consumer Research, vol. 39, pp.881-897, Available through: LUSEM Library   website http://www.lusem.lu.se/library, [Accessed 20 November 2017]
Busbud (2015). Exposing the #Nofilter Movement, Available Online: https://www.busbud.com/blog/exposing-the-nofilter-movement/, [Accessed 20 November 2017]
Ged (2015).18-Year-Old Model Edits Her Instagram Posts To Reveal The Truth Behind The Photos, Available Online: https://www.boredpanda.com/truth-behind-instagram-social-media-not-real-life-essena-oneill/, [Accessed 20 November 2017]
Hofmann, W.; Vohs, K. D. & Baumeister, R. F.(2012): What people desire, feel conflicted about, and try to resist in everyday life, Psychological Science, vol. 23, no. 6, pp.582-588, Available Online: http://journals.sagepub.com/doi/full/10.1177/0956797612437426, [Accessed 20 November 2017]
Imre Çeçen (2017). Instagram profile, Available Online: https://www.instagram.com/imrececen/, [Accessed 20 November 2017] 
Instagram (2017).Our Story., Available Online: https://instagram-press.com/our-story/, [Accessed 20 November 2017]
Instagram Business (2017).Warum Instagram?,Available Online: https://business.instagram.com/getting-started/#why-instagram, [Accessed 20 November 2017]
Jessica (2014).How Fit Shaming is the New Fat Shaming, Available Online:https://spotmegirl.com/how-fit-shaming-is-the-new-fat-shaming/, [Accessed 20 November 2017]
Jessica (2017).The Ugly Truth Behind Perfect Instagram Photos. Fake Before and After Instagram Photos That Will Make You Question Everything, Available Online: https://spotmegirl.com/ugly-instagram-photos/, [Accessed 20 November 2017]
Pera, R., Viglia, G. and Furlan, R. (2016). Who am I? How Compelling Story-Telling Builds Digital Personal Reputation, Journal of Interactive Marketing, vol. 35, pp.44-55, Available through: LUSEM Library website http://www.lusem.lu.se/library, [Accessed 20 November 2017]
Piotrowski, M.; Ruitenberg, C. (2016). Liquid subjects: news media and public political pedagogy, Critical Studies in Education, vol. 57, no. 3, pp.342-357, Available Online: http://dx.doi.org/10.1080/17508487.2015.1084943, [Accessed 20 November 2017]
RSPH (2017).#StatusOfMind. Social media and young people's mental health and wellbeing, Available Online: https://www.rsph.org.uk/uploads/assets/uploaded/0a21d70e-33c6-4fd7-8aadc6166cfb2055.pdf, [Accessed 20 November 2017]
Schau, H.J., Gilly, M.C. (2003).We are what we post? Self-presentation in personal web space, Journal of Consumer Research, vol. 30, pp.385-404,Available through: LUSEM Library website http://www.lusem.lu.se/library, [Accessed 20 November 2017]
Villagrán, O. (2017).How Miserable Is Your Life According To The Instagram Scale?, Available Online: https://culturacolectiva.com/lifestyle/instagram-and-reality/, [Accessed 20 November 2017]
Vilnai-Yavetz, I. and Tifferet, S. (2015). A Picture is Worth a Thousand Words: Segmenting Consumers by Facebook Profile Images, Journal of Interactive Marketing, vol. 32, pp.53-69, Available through: LUSEM Library website http://www.lusem.lu.se/library, [Accessed 20 November 2017]
Weinberg, B.D. and Pehlivan, E. (2011). Social spending: managing the social media mix, Business Horizons, vol. 54, pp.275-282, Available through: LUSEM Library website http://www.lusem.lu.se/library, [Accessed 20 November 2017]
Like this post? You'll find more marketing insights in my new book: International Brand Strategy: A guide to achieving global brand growth, now available from booksellers globally. Order your copy here.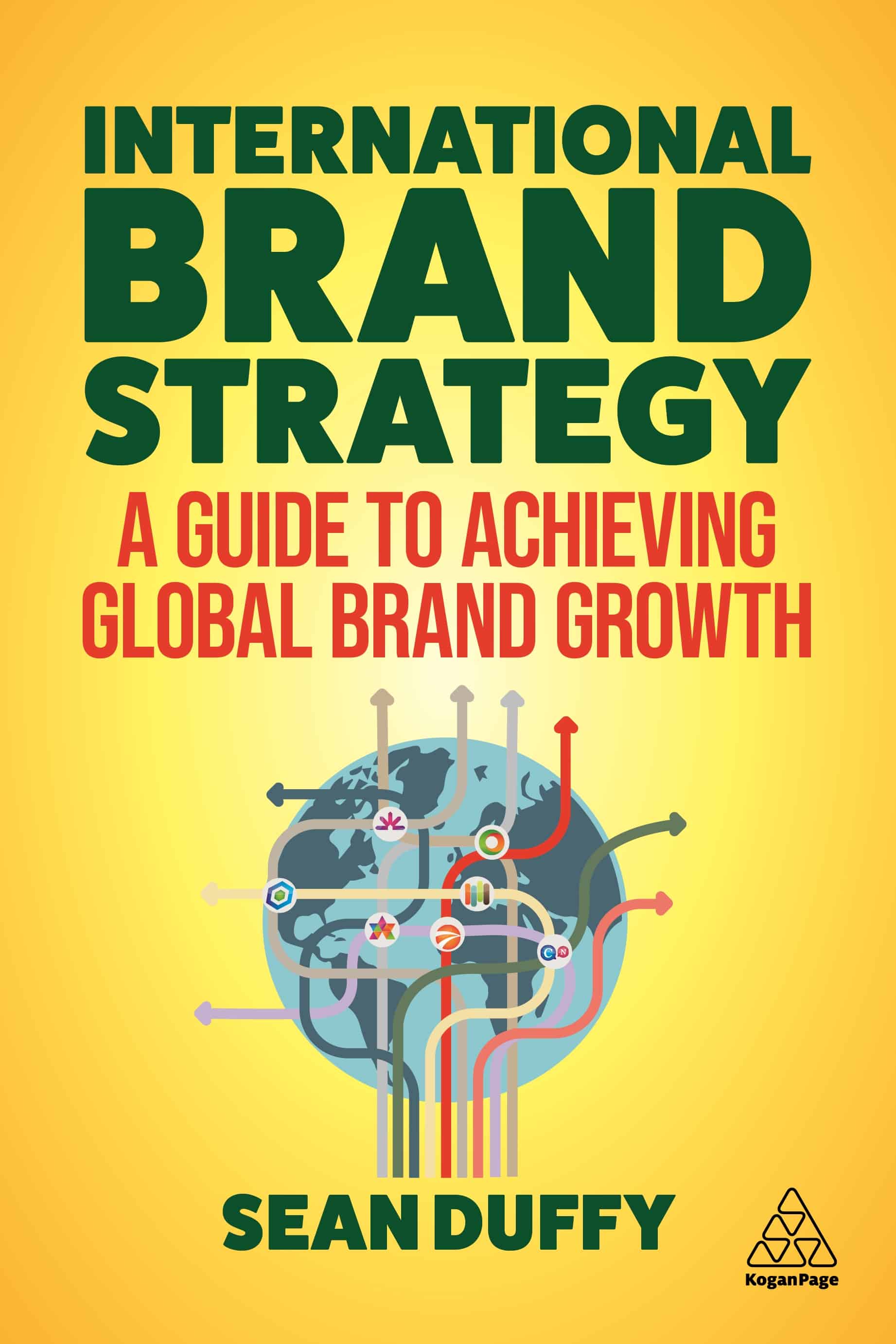 Order Your Copy
Students from the International Marketing and Brand Management program at Lund University are the contributing authors for the BrandBase blog.