Buzz Marketing – the Road to Success
Learn from the car brand Mini to create word-of-mouth in your marketing strategy...
2 Jan 2019
5184 Views
Written by Stefanie Dennig
More than ever, social media is relevant to marketers of the automotive industry, which faces a fast-changing environment due to new technologies. A study by Dealer.com and GfK Automotive Research reveals that 23 per cent of car buyers are using social media by taking part in discussions and comments regarding recent experiences with their car purchase.1 Well-known slogans like "The ultimate driving machine"2 and "The best or nothing"3 from huge automotive companies constantly reinforce consumers with unique selling propositions they can offer. But what happens if firms listen to their customers and let them create content? According to the quote "The cars we drive say a lot about us"4, by actress Alexandra Paul, this is true for many car drivers since they create and express their self-identity with the items they possess – and they want to share it on their social media spheres.5 In view of the foregoing, this blog post provides five steps to establish a successful buzz marketing campaign and shows how to stay competitive by learning from a best-practice example of the car brand Mini.
THE ENGINE OF BUZZ MARKETING
Social media, an omnipresent phenomenon of the 21st century, has led to a literal explosion of social networking pages like Twitter, Instagram, and Pinterest with different layers of communication. One beneficial strategy for marketers using social media is the creation of buzz marketing campaigns with two-way-communication.6 Framing this viral marketing concept, buzz marketing sets its focus on maximizing the word-of-mouth of a certain campaign or product. Due to the Web 2.0, electronic word-of-mouth is created very effectively by reaching a high scope and a fast diffusion in discussions on social media platforms.7 No matter on which platform buzz marketing is established and word-of-mouth is created, the common goal is to intensify or change the existing marketing message which affects the brand behind the product and influences the purchase decision of consumers. The virtual community, which consists of influencers, individuals and consumers, is the most essential part for reaching these aims within a buzz marketing campaign. Therefore, this online community is the engine of electronic word-of-mouth, which has the power to transform individuals into consumers, tighten the bond between existing customers and the brand as well as generating brand loyalty in the long-term.
FROM CO-DRIVER TO DRIVER
The winning strategy of buzz marketing campaigns includes a new positioning of customers. By empowering customers and giving them a digital voice, they transition from passive listeners to active participants within the marketing campaign.8   To create a call-to-action, marketers must act proactively and provide a special interest for their audience within the buzz marketing campaign. In this way, engaged customers are motivated to create user-generated content on the Internet landscape and therefore contribute to the chosen marketing strategy.9 Thus, an effective way is established to mobilize brand communities on social networking pages which can have a tremendous effect on the overall brand. Since user-generated content is related to the brand, it has the power to increase the brand awareness and to shape the consumer perception of brands.10 Therefore, marketers should constantly monitor user-generated content and react in a two-way-communication to keep communication flowing between the marketer and consumer who created content. The good news: If the buzz marketing campaign is successful, this marketing strategy will lead to higher brand value and consequently increases brand equity in the long-term.11
 THE CAR BRAND MINI
Engaging, inspiring, focused – there are a lot of expressions which fit the unique BMW-owned car brand Mini.12 As different as those words are, so are the people who drive a Mini. However, what all Mini drivers have in common is the strong emotional and personal bond between themselves as drivers, the cars and the brand. This paradox is reflected in the continuing popularity of the Classic Mini as a "cultural phenomenon"13, including a variety of people with different cultural backgrounds.14 Therefore, the launch of one of the most unique buzz marketing campaigns for the new Mini models was a perfect match for the brand and its admirers. The car brand Mini demonstrates impressively how to create a successful buzz marketing campaign with word-of-mouth and user-generated content. This unique buzz marketing campaign of Mini undoubtedly can be classified as #MININOTNORMAL.15
THE MINI WAY
In the first step, Mini started their marketing campaign with an international advertising campaign. With this primarily traditional marketing step, Mini wanted to tell and spread their story as well as creating awareness for further buzz marketing interactions internationally. For the buzz marketing campaign #MININOTNORMAL, Mini was looking for its most loyal brand ambassadors. The car company found a huge number of images and videos on various social media channels. Via the hashtag #MININOTNORMAL, the viral community was motivated to post their images online, therefore being an active part of the buzz marketing campaign and creating user-generated content. The followers could upload a picture to their Tumblr hub or share it with the hashtag #MININOTNORMAL on different social media channels to create interactivity between the social media user.16 Although the campaign was already launched in the UK in 2012, the #MININOTNORMAL hashtag is still used on social media channels nowadays (see figure 1).
This is a clear sign of the high popularity of the buzz marketing campaign and its long-term success. The company integrated personalized real-time digital screens, technologically developed by the digital production agency KoffeeCup, for their buzz marketing campaign. After posting their user-generated content online, the engaged Mini drivers could see their creations on a digital poster on a Mini branded roadside-stop. Those individual greetings represented a very creative 'thank you' to all the Mini fans and thus rewarded their engagement within the buzz marketing campaign.
"Our Not Normal campaign is all about celebrating the unique and inventive spirit of Mini drivers and saluting them. The integrated agency team have delivered a fantastic way to bring this to life on the outbound stretch of the Cromwell Road, using new technology to tailor fun, cheeky messages for our drivers."18
The underlying message of the campaign: People at various life stages are connected to the core values of the Mini brand. Moreover, those fans established a brand community of Mini itself. For the creation of different combinations of creative messages on posters, the responsible advertising agent Iris successfully combined dynamic, static and video content. This creative work paid off with an authentic and innovative message. Mini's buzz marketing campaign helped to re-establish its brand identity by communicating the uniqueness of the Mini brand. As a long-term effect, the buzz marketing campaign increased the brand equity and strengthened the brand itself.19 Furthermore, the campaign had a high measurable success, mainly due to the use of social media metrics. Especially the creation of 2,217 pieces of user-generated content and 255 tweets per day show the creation of brand awareness due to Mini's buzz marketing campaign (see figure 2).
THE ROAD TO SUCCESS IN FIVE STEPS
As learned from the Mini brand, buzz marketing can have an enormous effect on the brand and the overall company. Nevertheless, there are several ways to create a successful buzz marketing campaign – depending on the brand, the product and the target group. However, to minimize failure risks, the buzz marketing campaign should be created with general valid information from the start. Thus, in the list that follows, the five most essential steps gained from the Mini car brand are provided to establish a beneficial buzz marketing campaign and to be successful in the short and in the long-term.
KNOWING YOUR BRAND
TELLING YOUR STORY
EMPOWERING YOUR CUSTOMERS
CREATING A TWO-WAY-COMMUNICATION
MEASURING YOUR SUCCESS
THE TAKEAWAY FOR YOUR ROAD TRIP
As shown in the Mini buzz marketing campaign, social media is a powerful tool and its channels empower consumers to share content and create electronic word-of-mouth. For marketers, it is important to understand the complex dynamics of the virtual community, using them effectively for their own business and therefore increasing their learning curve. If marketers have the required knowledge, they can establish buzz marketing campaigns in an effective way since buzz marketing can create a differentiation strategy and thus a competitive advantage. This is essential in highly competitive branches like the automotive industry, where social media is an important medium. My takeaway for this blog is from author Brian Solis whom advocates a new mindset for companies and their marketing within the digital era: "Businesses are no longer the sole creator of a brand; it is co-created by consumers through shared experiences and defined by the results of online searches and conversations."21
References
1 Root, K., Kelly E., Dunning, J., Czarnomski, A., Hern, K., Ferland, J. and Hannigan, M., The Rise of Loyalty, Advocacy & Influence. Social Media and the New Automotive Purchase Cycle, [Online], Dealer Dot Com, 2012, p. 5, https://www.dealer.com/assets/APC-Study-21.pdf,  (accessed 15 November 2017).
2 BMW Group, [website], 2017, http://www.bmwstyle.tv/the-ultimate-driving-campaign/, (accessed 15 November 2017).
3 Daimler AG, [website], 2017, https://www.mercedes-benz.com/en/, (accessed 15 November 2017).
4 Paul, A., [website], 2017, https://www.motivequotes.net/cars-drive-say-lot-us, (accessed 15      November 2017).
5 Belk, R. W., 'Extended Self in a Digital World', Journal of Consumer Research, vol. 40, no. 3, 2013, pp. 477-500. Available from Marketing Science Institute, (accessed 15 November 2017).
6 Labreque, L. I., vor dem Esche, J., Mathwick, C., Novak, T.P. and Hofacker, C. F., 'Consumer Power: Evolution in the Digital Age' Journal of Interactive Marketing, vol. 27, 2013, pp. 257-269. Available from ResearchGate, (accessed 15 November 2017).
7 Hennig-Thurgau, T., Gwinner, K. P., Walsh, G. and Gremler, D. D., 'Electronic word-of-mouth via consumer-option platforms: What motivates consumers to articulate themselves on the internet?', Journal of Interactive Marketing, vol. 18, no. 1, 2004, pp. 38-52. Available from Marketingcenter, (accessed 16 November 2017).
8 Singh, S. and Sonnenburg, S., 'Brand performances in social media', Journal of Interactive Marketing, vol. 26, no. 4, 2012, pp. 189-197. Available from ResearchGate, (accessed 16 November 2017).
9 Kaplan, A.M. and Haenlein, M., 'Users of the world, unite! The challenges and opportunities of Social Media', Business Horizons, vol. 53, 2010, pp. 59-68. Available from SlideShare, (accessed 16 November 2017).
10 Smith, A.N., Fischer, E. and Yongjian, C., 'How does Brand-related User-generated Content Differ across YouTube, Facebook, and Twitter?', Journal of Interactive Marketing, vol. 26, 2012, pp. 102-113. Available from ResearchGate, (accessed 16 November 2017).
11 Chebli, L. and Abderrazak, G., 'The Impact of the Effectiveness of a Buzz Marketing Campaign on the Image, Awareness and Purchasing Decision: The Moderating Role of Involvement', Journal of Marketing Research & Case Studies, 2013, pp. 1-8. Available from IBIMA Publishing, (accessed 16 November 2017).
12 BMW Group, MINI maximises your urban experience. Focused. Engaging. Inspiring., [website], 2017, https://www.bmwgroup.com/en/brands-and-services/mini.html, (accessed 16 November 2017).
17 MINI Yaletown, Twitter, [website], 2016, https://twitter.com/MINIYaletown [accessed 17 November 2017).
18 O'Reilly, L., [website], Digital outdoor ads 'recognise' Mini drivers. Marketing Week, [website], 2013, https://www.marketingweek.com/2013/08/20/digital-outdoor-ads-recognise-mini-drivers/ (accessed 17 November 2017).
19 Irisworldwide, NOT NORMAL, [website], http://www.iris-worldwide.com/work/mini-not-normal-1/, (accessed 17 November 2017).
20 Irisworldwide, NOT NORMAL, [website], http://www.iris-worldwide.com/work/mini-not-normal-1/, (accessed 17 November 2017).
21 Solis, B., 10 Quotes on the Future Business, [website], 2011, http://www.briansolis.com/2014/06/10-quotes-future-business/, (accessed 17 November 2017).
Like this post? You'll find more marketing insights in my new book: International Brand Strategy: A guide to achieving global brand growth, now available from booksellers globally. Order your copy here.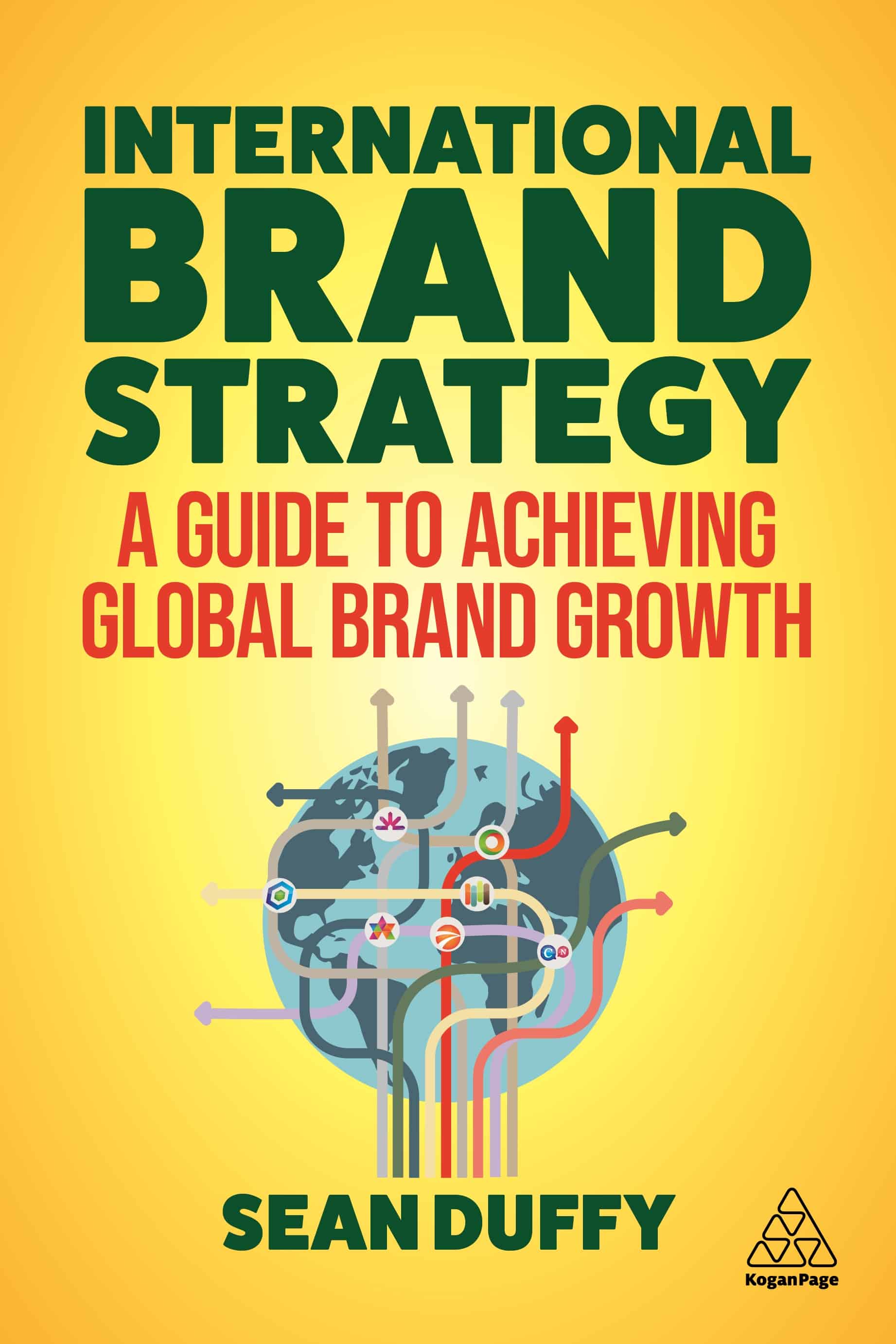 Order Your Copy
Students from the International Marketing and Brand Management program at Lund University are the contributing authors for the BrandBase blog.