Growing Your Business Over Borders
Thinking of growing your brand abroad? Join us for a live webinar "Growing Your Business Over Borders" on Wednesday, December 9th, and you'll learn:
How digital can fuel your international growth (with examples from some companies you're sure to recognize)
How the internet has changed conventional growth strategy
Essential tips to succeed while crossing borders
Feedback

"Thanks for a fantastic webinar presentation! You're receiving rave reviews from our participants. The subject matter was enlightening, practical, and engaging. It's the best session I've seen on maximizing a brand's success across borders. Your case studies were great examples that helped us all to see – how marketing internationally isn't as straightforward as it seems, how easy it is to make major blunders, and how we can avoid them."
— Hyacinth Vassel, ICCC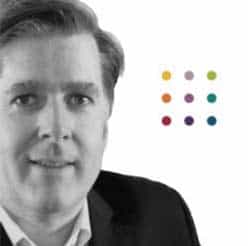 Bob McInnis, Your Speaker
Bob has been speaking for over twenty years on creating effective marketing strategies and driving response. He's conducted thousands of seminars throughout the world, including the US, Europe, and Central America.
Bob's seminars draw from his experience helping hundreds of brands increase awareness and response rates. Bob's focus on providing clients with bottom-line revenue results has led to a passion and expertise in lead generation, content marketing, and marketing automation.
Bob is based in our U.S. office.