About
A premium casual wear brand with over 180 boutiques and sales outlets world-wide
Objective
Increase brand awareness and online audience
Solution
Daily social and content marketing activity punctuated by digital campaigns (such as the one profiled here) every six months
Overview
Using viral games to build your online audience
This case shows how online games can grow awareness and audience while engaging your target and reinforcing brand values. Napapijri, part of the VF Group, hired Duffy Agency to help them use social media more strategically in an effort to accelerate brand awareness and develop their online audience.
Duffy Agency began a program of regular content and social media marketing activity. It was punctuated by two major digital campaigns each year timed around the launch of their Spring/Summer and Fall/Winter collections. The SEARCH PARTY campaign was one such campaign. It was run across 14 countries and centered around an online game that Duffy Agency developed for the brand.
The premise of the game was that, during the last photo shoot in Iceland, the crew left three bags of clothing behind by mistake. Players were asked to create a SEARCH PARTY with their Facebook friends and, over a three-week period, use an interactive map to find each of the three bags, based on clues provided. The person who was first to locate a bag would win the bag it and its contents. And, one of the winners would also win a trip for four to Iceland.
We used the game as a focal point of a broader promotional campaign that included search and social advertising, email marketing, traditional public relations, as well as video promotion. The entire game concept and app design were all created to ensure maximum sharing and thus brand awareness, while reinforcing brand values. For instance, players got one guess per day for free, but could earn up to 5 more guesses by inviting Facebook friends to join their search party.
The game was hosted on its own microsite but was completely integrated with Facebook functionality and user experience. Players could access the game from a tab on Napapijri's Facebook page and use Facebook's sharing and messaging services to invite friends.
[take-away color="#fcefeb"]
Take-away
Hosting the game off the Facebook Platform on its own microsite offers a number of benefits, not least of which is freedom from Facebook's design and user experience constraints — so long as the user experience for the Facebook user is seamless when they are in the game.
Facebook has a mechanism in place to invite friends to play games. Requests to join games received through this channel are often ignored and found annoying by many Facebook users. We overcame this by using the Facebook message functionality for inviting friends to play.
To optimize the spread of a game, it's best to bake sharing into the concept from the start of concept development. Everything about this concept was made to encourage sharing from the name to the game play and incentivization.
[/take-away]
Countries














Scope
Strategic Consulting
Digital Creative
Online Management
Training
Tactics
First we created an insanely social game that reinforced the brand story and campaign message.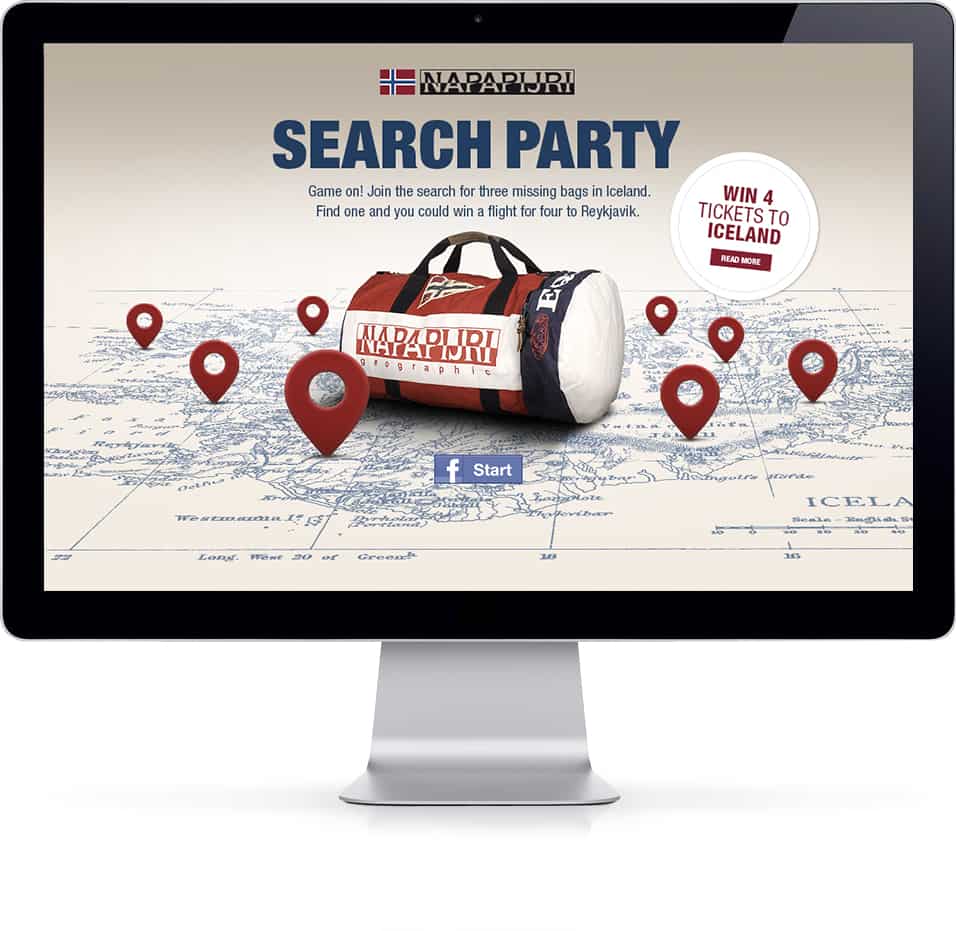 Then we promoted the heck out of it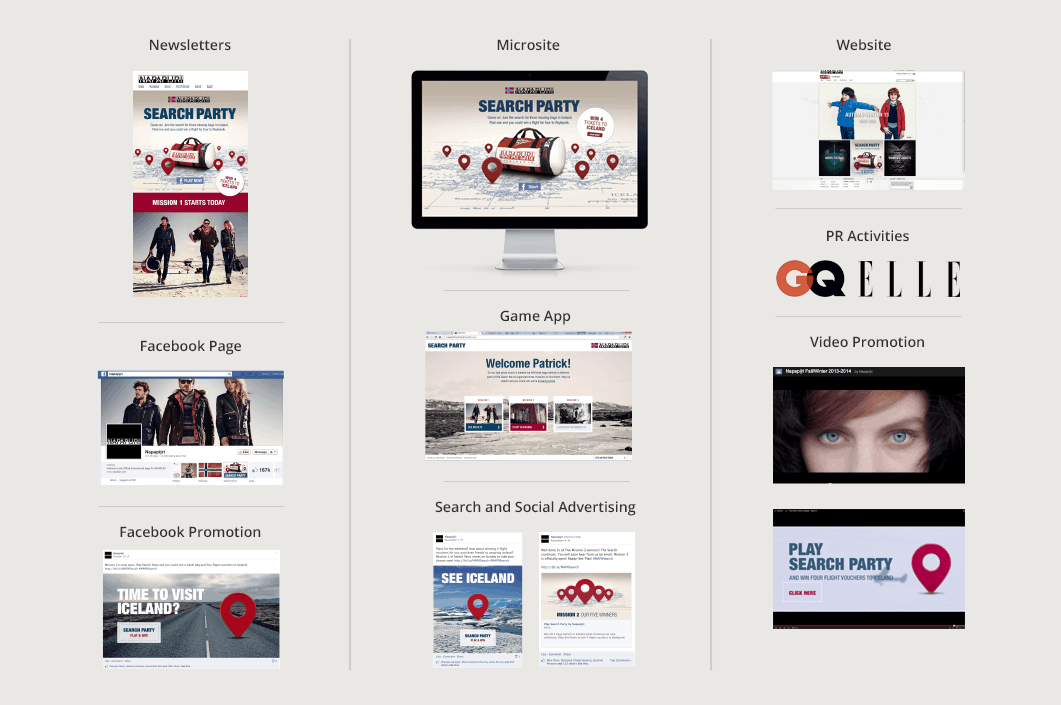 Impact
10 MILLION+
Impressions
40,000+
New Facebook followers
30,000+
Visitors to the game
100%
Increase in the rate
of newsletter signups
27%
Increase in global audience
Result
 Quadrupled online audience in 12 months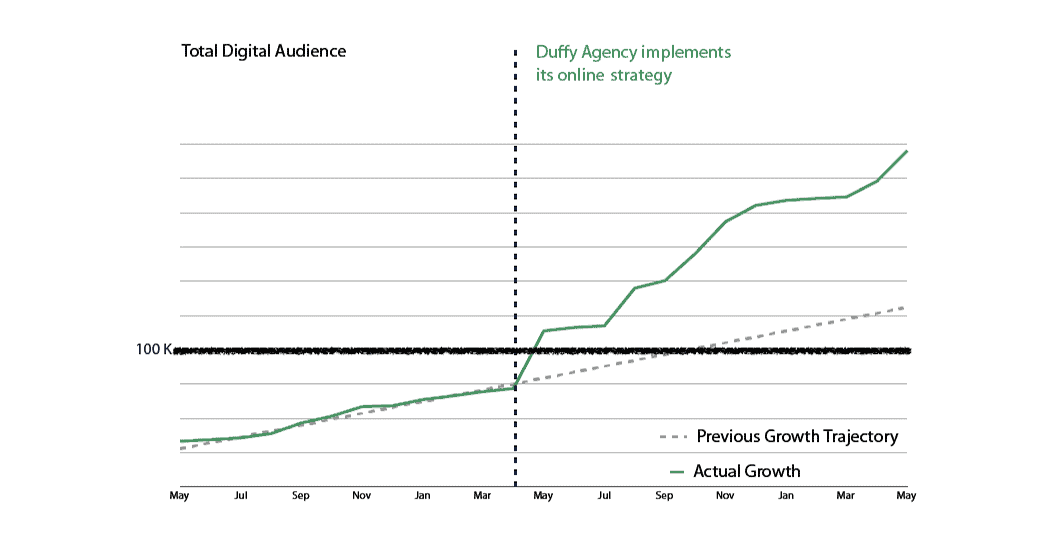 In our first 12-months managing Napapijri's social presence Duffy Agency has more than quadrupled Napapijri's online audience and increased the rate of growth of their audience by 300%.