A flipped perspective on growing business over borders
The internet has flipped the traditional marketing landscape turning many marketing conventions into obstacles for growth. Time to adapt....
5 Aug 2015
8806 Views
In April of this year, we relaunched Duffy Agency with our flipped agency concept. This new approach to international marketing redefines many pre-internet marketing conventions. More importantly, it provides a new agency option for companies seeking international growth. The relaunch was our first step. But, like most first steps, there was long, unsung journey leading up to our new direction. Four months on, I want to share the insights we gained during that expedition and share some initial feedback received from the market.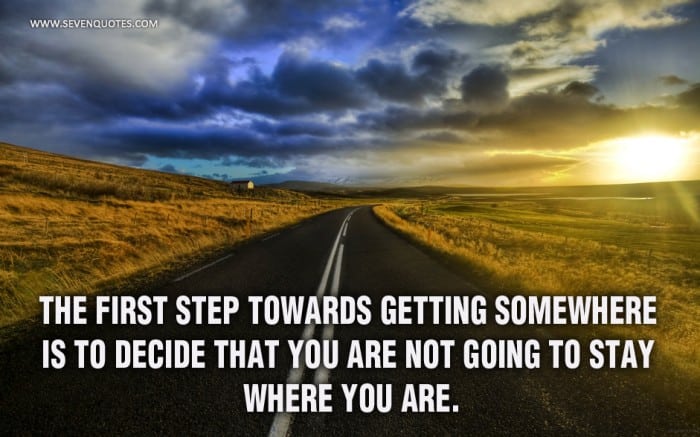 The Prequel
In 2001, the internet was still a novelty. Most companies were still trying to figure out what role, if any, it would play in their businesses. However, there was one area where its value was already apparent. Having spent the previous decade working exclusively on international marketing, I saw the internet as a game-changer for growing brands across borders. Duffy Agency was founded in 2001 based on that premise. The worldwide web has evolved a lot since 2001. Over that time, it has also changed most of the assumptions that the marketing industry operates on. We have been quick to adapt our service offer in kind by adding things like social, content, and SEO services to meet the changing needs of our clients. What we failed to question was if the digital revolution had also changed our clients' needs in terms of how they purchased those services.
The Spark
The decision to flip the agency wasn't a contrarian positioning tactic. It developed organically. Four years ago, Duffy Agency began a small initiative to further adapt our service offer. We questioned how we could provide a new level of value to clients. The answer proved to be elusive. We felt something was missing. This sparked a debate inside the agency that, over the ensuing months, spread to clients, prospects, and colleagues. Three surveys and hundreds of conversations later, we realized that the reason we were having trouble arriving at an answer was because we were asking the wrong question. As it turns out, the answer to providing greater value had less to do with our service model and everything to do with our business model.
The Flame
By 2014, what began as a spark had grown into a flame that consumed our fee structure, staffing plan, sales process, and just about everything else that had defined our business for the past fifteen years. Fueling this fire was a set of business conventions developed on Madison Avenue in the 1950s that defined how agencies set prices, bill clients, run projects, earn profit, acquire new business, and staff a team. Collectively, it is known as the standard agency model and most marketing firms today are built around it. We believe this way of doing business is outmoded and prevented us from providing the value we want to deliver to Duffy Agency clients. So, we decided to reinvent it.


We began by looking at the types of results we wanted to achieve and the types of clients who would most value those results. This was the easy part. We wanted to create real business growth for our international clients (as opposed to just creating websites and online campaigns) and we wanted to work with international clients who shared our focus on that kind of growth. The rest was a blank page. With that as a starting point, we rolled up our sleeves and started building our new business model. After a couple of days, we were amazed to discover that, in almost every instance, the most prudent course was to take agency convention and do exactly the opposite, or, flip it.
The Flip
Today, Duffy Agency has flipped the traditional agency model. What has emerged is a streamlined approach to strategic international marketing based on shared risk, full transparency, and measurable results. This creates a more productive relationship between agency and client by breaking the conventions that, as we see it, distract both parties from achieving real business growth.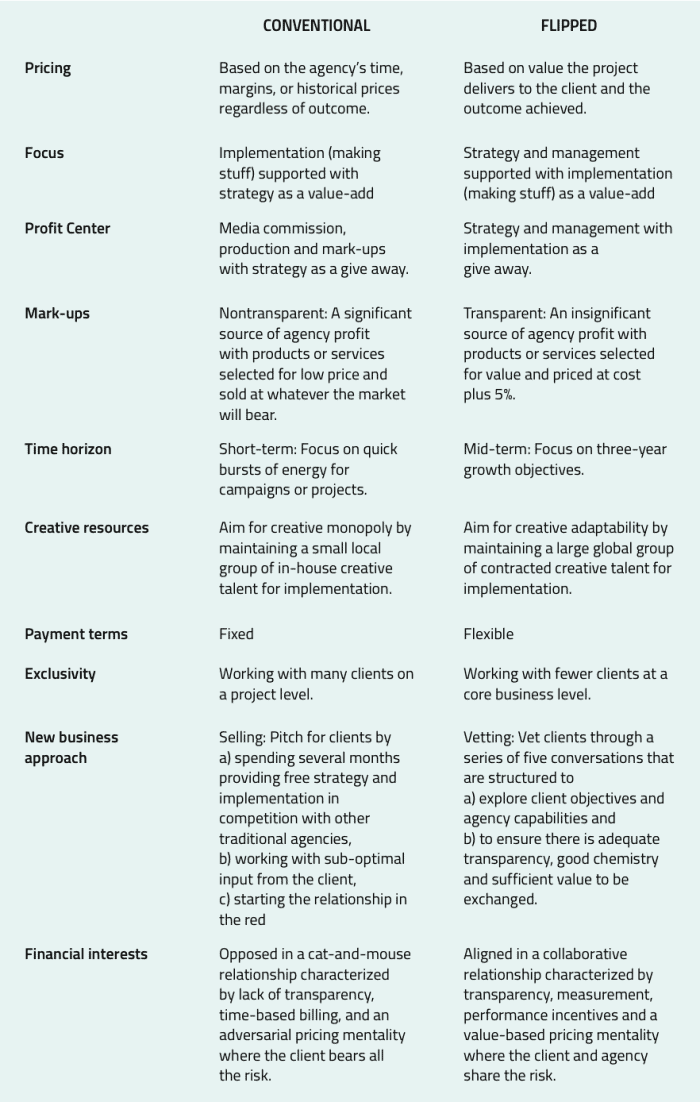 The Focus
Duffy Agency's new Moso Growth Program is our first flipped perspective offering. The name comes from a species of bamboo that, in addition to being one of the world's fastest growing plants, is also known for its tremendous strength and heartiness. That, in essence, is the goal of the program. Before launching the Moso Growth Program, Duffy Agency marketed our various services separately. But, this program combines them all into one seamless process designed to drive growth across three areas: revenue, brand equity, and margins. It's this triad that defines the strength, heartiness, and, ultimately, the value of a premium brand.
The program is typically set to a three-year timeline with clearly defined growth milestones. Our compensation over the course of the program comes, in large part, from the value we create and the results we achieve — as opposed to the time we spend or the mark-ups we charge. This aligns the financial interests of both agency and client. The outcome bears more resemblance to a business collaboration than a vendor relationship. While this program is not for every company, it does provide a new, lean option for companies seeking to get their brand to the next level faster.

The Feedback
We launched our new flipped agency approach last April, so it's still early days. But, already we've seen a sharp increase in new business enquiries, and we have signed three new clients to our Moso Growth Program. Each of these new clients has a strong product offer, enormous international potential, and ambitious growth objectives. In our role, Duffy Agency will supplement client marketing departments (or act as a surrogate) to delivering real business growth. What more could an international strategic marketer ask for?
For many marketers today, the traditional agency model will continue to provide the best value for their needs. However, since April, we have been thrilled to discover a new segment of marketers who have been searching for the type of value our flipped agency model offers. Discussing international growth strategies with this new breed of marketers has been the most inspirational part of this journey so far.
To paraphrase Muriel Strode: "We have chosen not to follow where the path may lead but, instead, to go where there is no path and leave a trail." That trail is only a few months old, but it is certainly leading in the right direction. To everyone who has supported us in this journey, not least my amazing trail-blazing team at Duffy Agency: Thank you.
Like this post? You'll find more marketing insights in my new book: International Brand Strategy: A guide to achieving global brand growth, now available from booksellers globally. Order your copy here.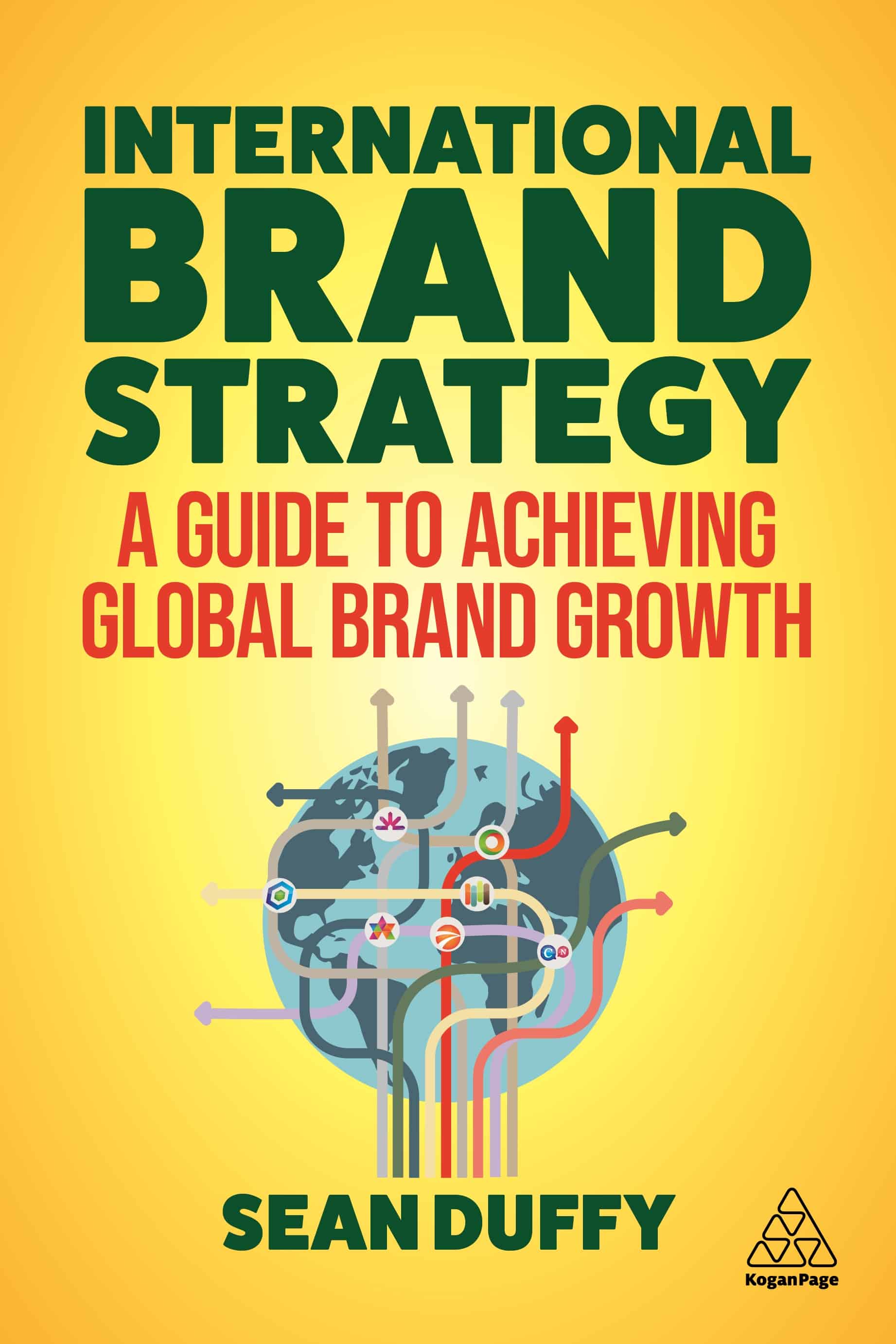 Order Your Copy
Speaker, consultant & founder of Duffy Agency, the flipped digital agency that provides accelerated growth to aspiring international brands.