What I learned at the Cannes Lions
Each year ad agencies and clients from around the world gather in thesouth of France for the industry's premier event: The Cannes Lions...
24 Jun 2008
2797 Views
EVERYTHING IS CHANGING …
Each year ad agencies and clients from around the world gather in the south of France for the industry's premier event: The Cannes Lions. It is 7 intense days of seminars, workshops, award ceremonies and parties. This year many of the seminars and workshops focused on life in a Web 2.0 world.
Overall, the Web 2.0 seminars and workshops I attended were  more cliché than content. Speakers would take 30 minutes to say: "With Web 2.0 it's no longer a one-way message but a two-way conversation with the customer" then spend the remaining 15 minutes predicting the downfall of agencies and clients who don't adapt. Case studies were sparse.
Chuck Porter (Crispin Porter + Bogusky) brilliantly summed up 7 days of Web 2.0 lectures in one sentence "Everything is changing and you are so screwed."  I wish he had spoken earlier in the week, then I could have spent my days on the beach instead of a dark auditorium. However, there were some brilliant exceptions (his presentation included) that made sitting through a week of non-stop lectures worthwhile. Here would be my  bronze, silver and gold lions for excellence in the Brand 2.0 presentation arena.

Bronze:
Fredrik Hjalmers, Nordic Category Manager – Pepsi
for More Champagne And Mobile Relations Workshop
No, this did not win because they served Möet and croissants at 9:00 AM. It won because of Fredrik Hjalmers' unbridled enthusiasm over integrating mobile communication into his Pepsi campaigns. He was one of four presenters at More Mobile Relations' workshop. He presented an impressive case study in the Nordics backed by great advice for those of us who are making our way into the mobile space.  His advice for integrating mobile in campaigns was to use mobile to spread elements of the campaign that struck a nerve with the target. Or, as he put it "Use mobile to fuel what's on fire." Thank you Fredrik and More Mobile Relations.

Silver:
Nick Moore, EVP, Chief Creative Officer – Wunderman
for Don't Create An Ad, Start A Conversation!
Although Nick's premise was the same as most of the Web 2.0 speakers he brought the message to life with excellent analysis, clear examples and practical advice. He praised P&G for transitioning from the world's best shouter to the best listener and shared some insights into how they made the transition. He made the point that you can't control both sides of a conversation and urged ad agencies to forget about "making ads" and focus on "saying the next interesting thing in the conversation". I left inspired to hone my conversation skills.

Gold:
Stefan Olander, Global Director for Brand Connections – Nike
and Bob Greenberg, Chairman/CEO/Global Chief Creative Officer – R/GA.
for R/GA And Nike Present …Three Ideas
If the Web 2.0 world is about discovering what's important to your customers and facilitating them in a relevant way, then I can't think of anyone who is doing a better job of that than Nike. Together with R/GA, they showcased the most awesome display of digital mastery and seamless brand integration at the event. Truly inspiring. Ideas about how to best use social media were backed with examples from existing Nike campaigns along with previews of what's in the company's digital pipeline. Plus I won a Nike+ Sports Band for guessing the number of kilometers logged by the Nike+ site thus far (OK, Stefan did prompt the audience with "It's less than 100 million but greater than 98 million").  Thank you Stefan and Bob.
Like this post? You'll find more marketing insights in my new book: International Brand Strategy: A guide to achieving global brand growth, now available from booksellers globally. Order your copy here.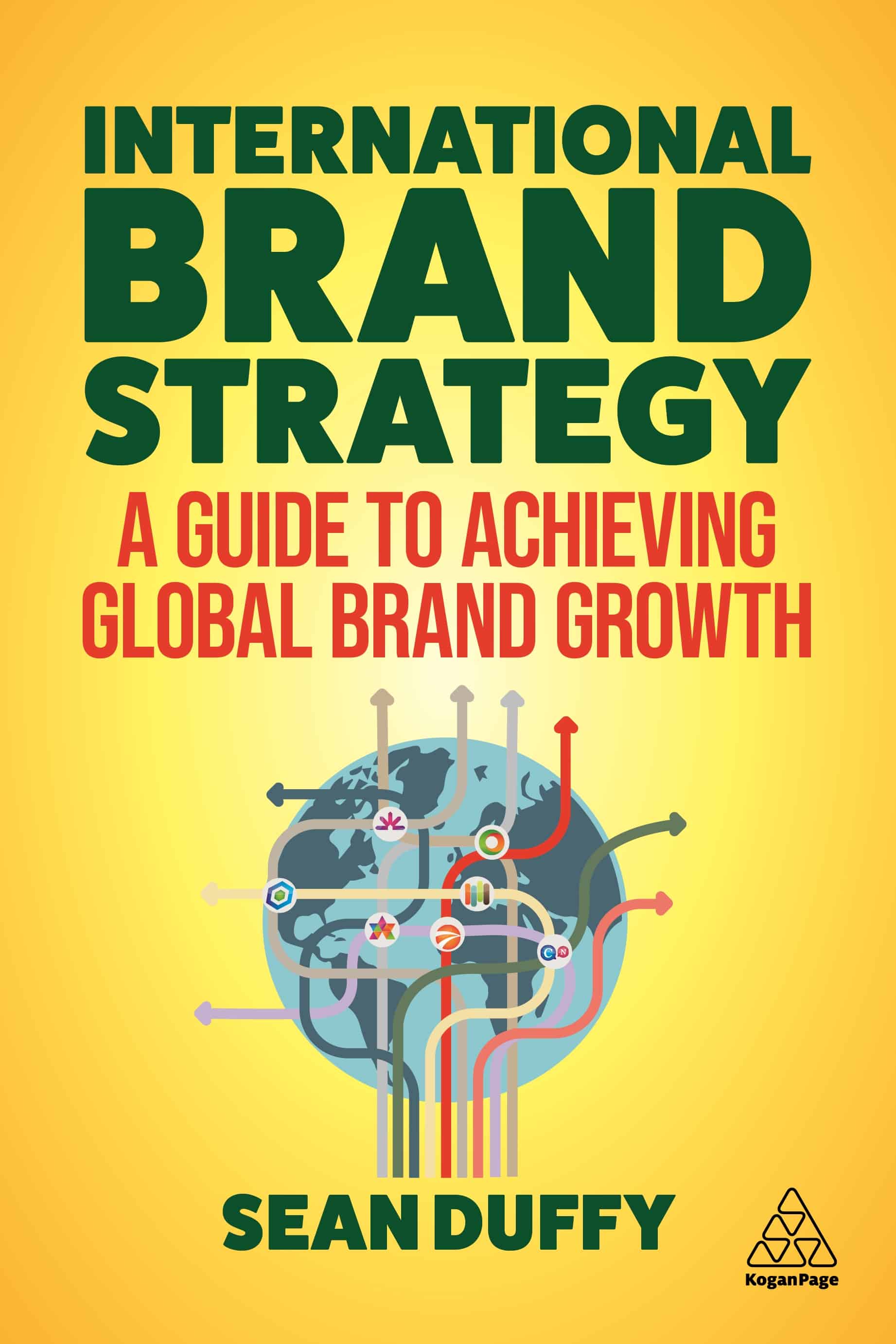 Order Your Copy
Speaker, consultant & founder of Duffy Agency, the flipped digital agency that provides accelerated growth to aspiring international brands.