A workshop given for Alfa Laval's global marketing team I would like to thank all those who participated in our marketing workshop "RESET: ...
12 Nov 2009
1999 Views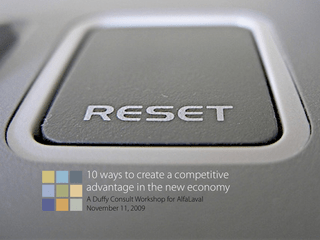 A workshop given for Alfa Laval's global marketing team
I would like to thank all those who participated in our marketing workshop "RESET: 10 ways to create a competitive advantage in the new economy." The talk maintained that the recent hiccup in the economy was fundamentally different than previous recessions. To borrow a phrase from Microsoft CEO Steve Ballmer, we are in the middle of a "global economic reset." The shift was triggered largely by developments online. Collectively, many of these developments have been labeled "Social Media."
We used the terms "peer to peer media" and "earned media" to identify the drivers of this online transformation. That's because the term "Social Media" is really a misnomer. It has caused many to dismiss these fundamental changes in our economy as a teen-oriented fad.
The premise of the talk was not that these changes have affected marketing. Instead, we maintained that the more salient issue was how the "peer to peer" and "earned" media phenomena have affected business-to-business consumers. These changes are not just limited to the way they view the web and communication, but extend to many areas of their professional lives including the way they view purchasing, decision-making, service standards, time lines, value, corporations and advertising.
So whether our company feels social media is right for our brand or not, we must still face the reality that it has changed the perceptions and behavior of the people who buy our products. And, as marketers, that is something we need to address with or without the social media tools available today.
The group explored the 10 most significant changes and how savvy marketers are adapting to and profiting from them. Participants then spit into groups and applied what we had discussed to real marketing challenges at Alfa Laval.
Thank you to Peter Torstensson for the invitation to speak and to his global marketing communications team for their inspiration and great ideas. I look forward to seeing some of them implemented at Alfa Laval in the months to come. You can download the slides here (19.5 Mb interactive PDF) with the password I provided during the talk.
If you would like to learn more about this talk, contact me at [email protected]

About Alfa Laval: Founded in 1883, Alfa Laval is the world's authority in engineering solutions requiring heat transfer, separation and fluid handling. Alfa Laval's expertise can be found across almost every industry with an emphasis in five key areas: energy, environmental conservation, food and water supplies and pharmaceuticals. As such, their work benefits millions of people all over the world every day. The company has its headquarters in Sweden and employs 12,000 people with sales in around 100 countries and its own sales organizations in over half of these countries. The Duffy Agency and Duffy Consult have been working with Alfa Laval since 2001.
 
Like this post? You'll find more marketing insights in my new book: International Brand Strategy: A guide to achieving global brand growth, now available from booksellers globally. Order your copy here.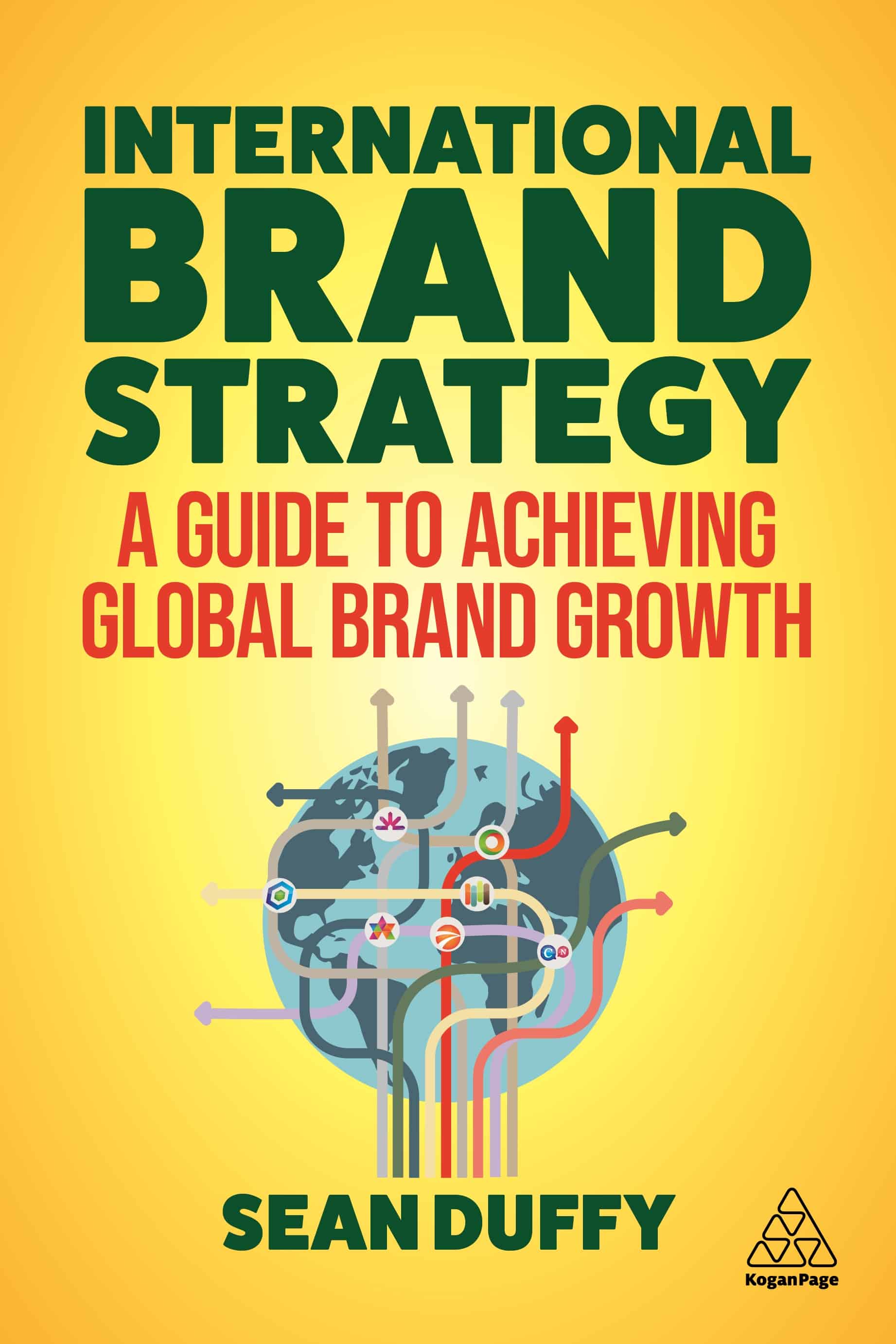 Order Your Copy
Speaker, consultant & founder of Duffy Agency, the flipped digital agency that provides accelerated growth to aspiring international brands.