Is it time to start augmenting your brand's reality?
Augmented reality (AR) is the latest killer technology sweeping across smartphones and desktops alike. But the real question is wheth...
18 Oct 2010
2670 Views
Augmented reality (AR) is the latest killer technology sweeping across smartphones and desktops alike. But the real question is whether AR is as useful as some people say, or just a gimmicky fad that will go the way of the Hamster Dance.
AR uses your computer's or smartphone's camera to overlay computer generated content on top of the physical world. The result is a digitally enhanced view of the world around you, seen through the aperture of your computer or smartphone screen.
Although the technology sounds like something from science fiction, AR is in use today by a number of companies    and provides consumers with a richer product experience, and easier access to relevant information about their surroundings.
BMW created an AR application that allows users to play with a virtual BMW Z4. By manipulating a printed symbol, the user drives the car and uses its colorful tire tracks to create a work of art. This application tied in directly with BMW's TV ad which showed the paint-soaked tires of a Z4 driving, drifting and spinning over a giant canvas.
Even the publishing industry is getting in on AR. Esquire Magazine published an augmented reality version of their magazine in December of 2009. The technology brought the subjects within the magazine, including actor Robert Downey Jr., to life on the computer screen.
In August of 2010, SAP, the enterprise resource-planning software giant, said it was developing an augmented reality product for business. Although their application is far from being launched, SAP sees many potential applications of AR in the corporate world. For example, a factory foreman could point their smart device at a gear and find out all of its pertinent information,  such as installation date, maintenance histories, etc.
But where people really see AR taking off is in the mobile phone market. Using AR with location-based services provides a whole new level of convenient information consumption. Your smartphone then becomes a true digital assistant.
Yelp, the online social media tool that allows people to share their experiences with local businesses, incorporated AR into a release in 2009. The feature allows a user to point their camera at a local business and instantly see reviews and ratings through location mapping and object recognition software. Think of  the Terminator movies, where the killer robots are instantly able to call up an enormous amount on information about something (or someone) simply by looking at it.
Yelp's entry into the AR world was actually more of an experiment, implemented on the whims of an intern. In fact, they didn't even publicize the technology and left it as an "Easter egg." But once word got out, the response was overwhelming, and they saw a boost in their mobile traffic in the order of 50%.
This type of technology is also a natural fit with the real estate industry. ZIP Realty has recently come out with their HomeScan feature for their iPhone app. Simply point at a house and HomeScan shows you if the house is for sale, other houses in the area that are for sale, and even what homes have recently sold in the area. The user instantly retrieves all of the relevant home buying information from HomeScan including the asking or sold price, home photos, etc.
Measuring the marketing success and ROI of augmented reality is difficult because the technology is so new. Even Yelp CEO, Jeremy Stoppelman, thinks the real, practical applications for this technology are still a few years off. Geo-location services are not all that accurate (I'm talking to you Foursquare). And true object or pattern recognition still needs a couple years of development. But it is not hard to see how this technology could impact how we live our lives and access information. Augmented reality is growing at a quick pace. The examples cited here are only a few of the hundreds now available.
As a business traveler, I'm looking forward to the day when a city's entire catalog of information – from food, to entertainment, to a 3-D representation of the mayor greeting me – is available, just by letting my phone take a look around. We've already got some ideas cooking that are doable today. Get in touch if you want to discuss how augmented reality could help your brand.
Like this post? You'll find more marketing insights in my new book: International Brand Strategy: A guide to achieving global brand growth, now available from booksellers globally. Order your copy here.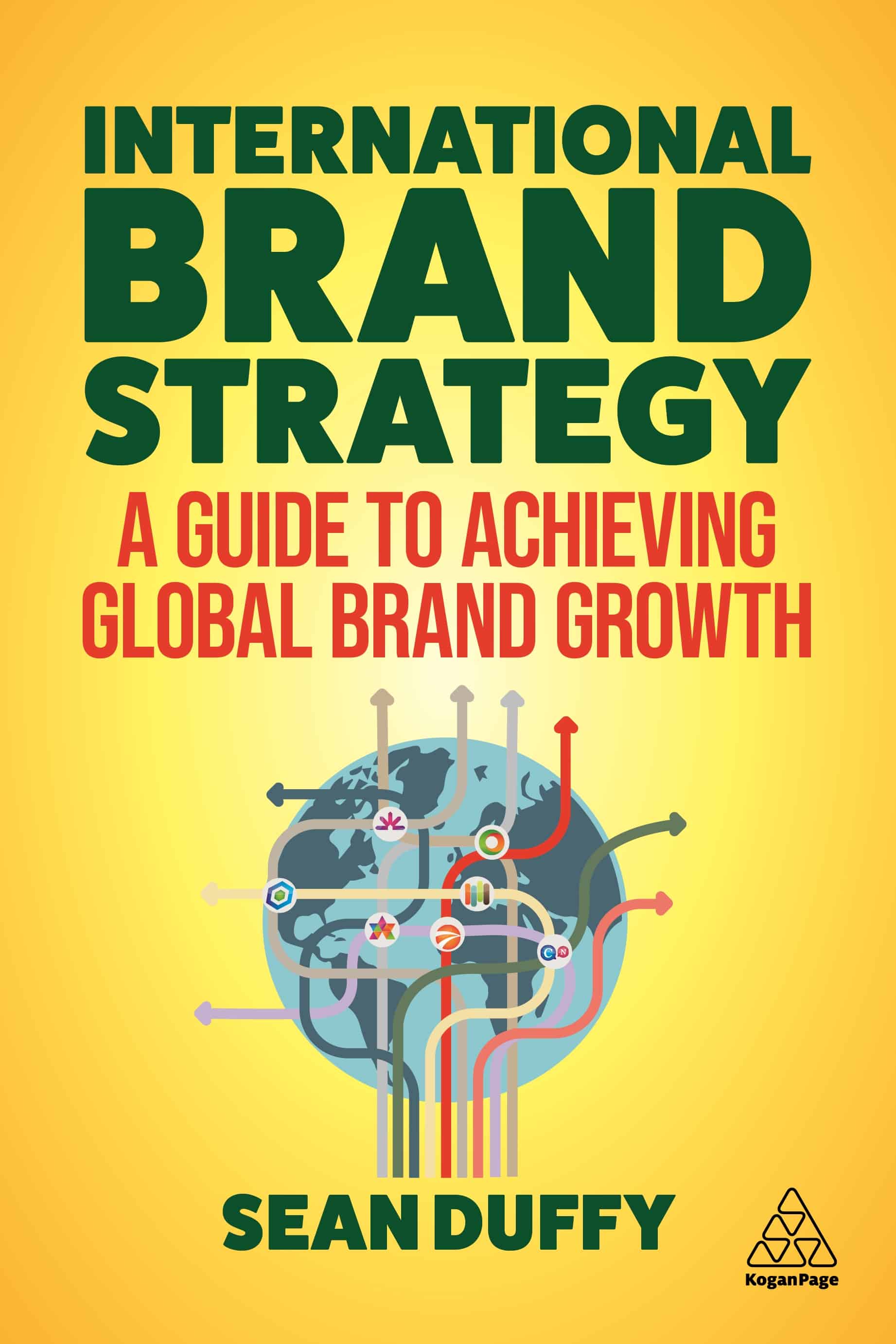 Order Your Copy
Speaker, consultant & founder of Duffy Agency, the flipped digital agency that provides accelerated growth to aspiring international brands.