China's New Revolution
COMMUNISM AND COMMERCIALISM MERGE IN THIS NEW MARKETING FRONTIER This morning I delivered a speech on branding to 50 communist party leader...
27 Oct 2008
2209 Views
COMMUNISM AND COMMERCIALISM MERGE IN THIS NEW MARKETING FRONTIER
This morning I delivered a speech on branding to 50 communist party leaders in Guangxi province, China. I wasn't sure what to expect and was surprised by their interest and engagement. I told this to my friend Bob, who is Chinese. He said I shouldn't be surprised and reminded me that, communist doctrine aside, the Chinese originated global trade and for most of recorded history have been seen as leaders in business thinking.
I am here in China as part of a business delegation, having been invited by provincial and municipal party leaders to promote trade with Europe. Over the past week, we have met with members of the communist party in eight different cities and visited several Chinese companies. Our travels have taken us across the provinces of Beijing, Hebei and Guangxi and Guangdong. This is my second such delegation to China. Each trip has provided valuable connections and insights into this vast market.
Bob got me thinking. Sure, communism mothballed the concept of Chinese free trade in 1949. But when you think about it, 59 years is just a blink in China's three and a half thousand years of history. In recent years, Mao's philosophies have gradually been replaced by a kinder, gentler form of communism. This new communism seems to acknowledge the need for adjustments to its doctrine and is releasing its grip on free trade in slow, measured steps. While the current party members in China would never use the C-word (capitalism) to describe the transformation that is underway, the bottom line is that the markets are freeing up, allowing the Chinese entrepreneurial spirit to resurface. And the Chinese people are wasting no time in taking advantage of their newfound freedom.
Evidence of this transition can be seen in the economic data coming out of China. But it can also be seen in the brand arena. Fifteen Chinese brands are included in the World Brand Lab's list of the top 500 global brands. Four Chinese brands are included in this year's list of the 100 most powerful brands as compiled by Millward Brown. The Millward Brown report also shows that in the past year the value of these four Chinese brands increased by 51% (to $124bn) compared to a meager 7% increase for Asian brands overall. Branding experts at Interbrand concur in their Best Chinese Brands report: "All these facts prove our observation last year: branding has become a management focus of many excellent Chinese companies, and it is starting to produce an abundant return."
The premise of my talk was that while the volume of trade with Northern Europe has doubled in the last eight years, most of what's being traded are commodity goods and products that will be used to build equity in European brands. I asserted that the next step in China's evolution as a true global market economy will not simply be the export of quality Chinese products, but the export of quality Chinese brands as well. And doing that will require different skills than those used to sell commodities today. I then discussed ways to maximize the return on brand investments and minimize the risk of brand failure abroad.
As I write this post, I'm traveling along the Xi river on the bus from Wuzhou to Baiyun Airport in Guangzhou where we will catch a flight to Beijing for more meetings. Thus far my trip has reconfirmed my belief that after two generations of marketing hibernation, an entrepreneurial spark has been re-ignited in China and is spreading swiftly. Soon it will reach a tipping point where it will be powered by its own momentum and become unstoppable. When that time comes we will see China restored socially and as a true leader in global trade.
Like this post? You'll find more marketing insights in my new book: International Brand Strategy: A guide to achieving global brand growth, now available from booksellers globally. Order your copy here.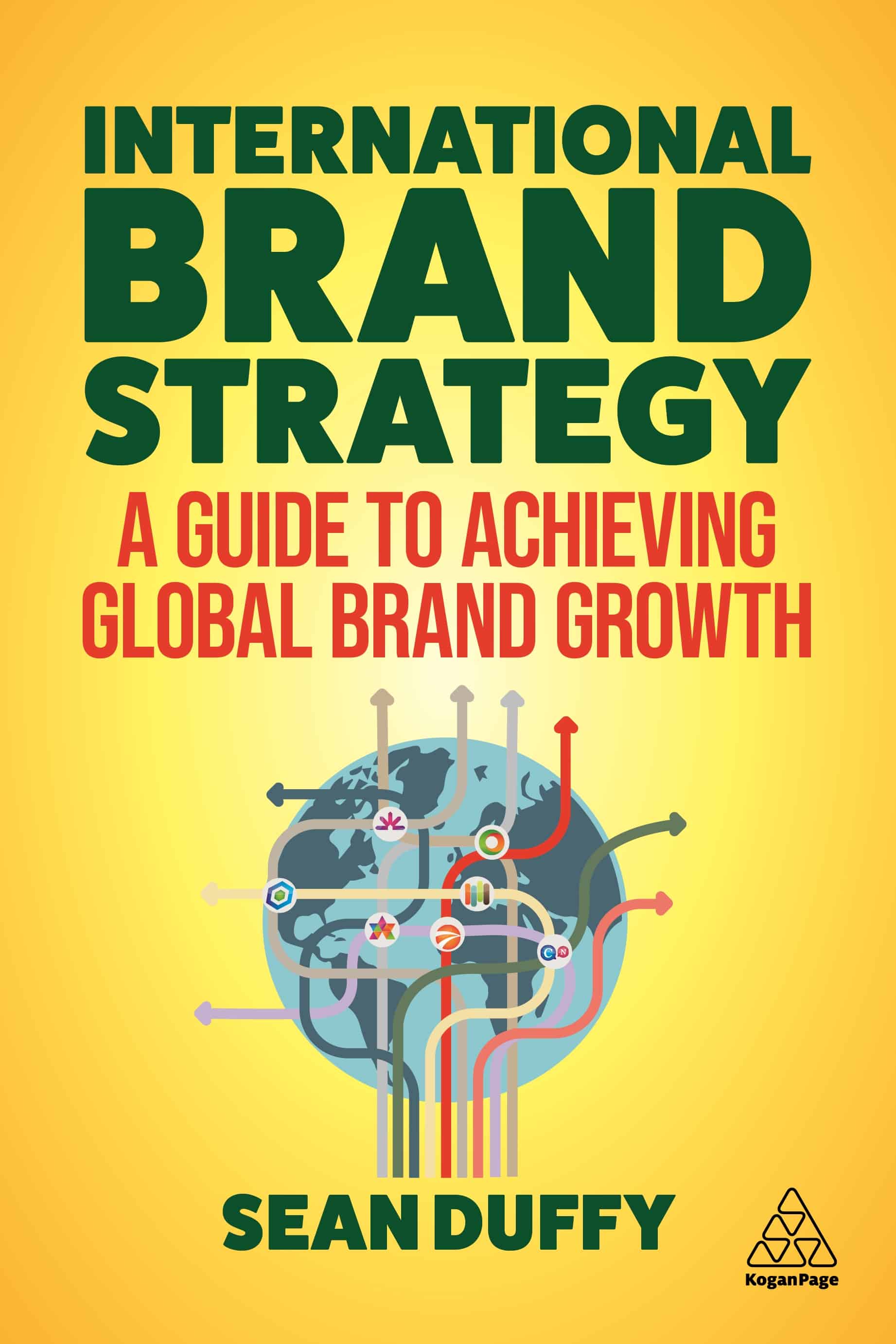 Order Your Copy
Speaker, consultant & founder of Duffy Agency, the flipped digital agency that provides accelerated growth to aspiring international brands.