China 101: Getting up-close and personal with the world's biggest market
After posting on China in Talent Zoo (Marketers: Visit China Before China Visits You) I got a few mails asking about trips to China and th...
3 Nov 2010
2636 Views
After posting on China in Talent Zoo (Marketers: Visit China Before China Visits You) I got a few mails asking about trips to China and the best way to gain an understanding of the market. By far, the best way to understand the market is to go there. I would suggest something other than the typical business trip which leaves little time to explore and to get to know the culture. That's why every year I try to get out of the usual business hubs and get to know China on a more practical level. I have found these trips to be invaluable in understanding the Chinese market and getting acclimated to the business environment there.
I have just returned from one such trip with the Swedish Chinese Chamber of Commerce (SCCC). The SCCC organizes a delegation that I have participated in several times. These trips introduce European business professionals to the Chinese market. They offer a combination of formal meetings with government and industry leaders as well as more informal exposure to Chinese culture and tradition. They are an excellent introduction to China for those who are new to the market. Since the trips are run by Chinese expats with strong networks in China, we tend to experience more aspects of Chinese life and business than the average business trip would afford.
This delegation consisted of five CEO's, one University administrator, a few spouses and two master students (they won a competition to create a Chinese business plan and were allowed to pitch it to investors in Shanghai). We were joined by four members of the SCCC who ran the tour. Each of them are native Chinese and doubled as interpreters.
Beijing
Day one was a recreational day in Beijing. Delegates toured Tiananmen Square and the Forbidden City. There was also a shopping tour and a dinner featuring the local speciality Peking Duck. Tong Li (from the SCCC) and I had a different itinerary in Beijing and had a small adventure trying to rejoin the group in Shijiazhuang by train.
Shijiazhuang
Shijiazhuang is a bustling metropolis of about 9 million inhabitants and the capital of Hebei province. It is also a center for the Pharmaceutical industry in China. We were hosted by the Foreign Affairs Office who invited us to attend The 5th International Pharmaceutical Exposition. The most striking difference at this exposition was the wide variety of remedies: everything from antibiotics to inch worms (the specimens pictured below sold for USD $2,500). For more images see: Sean Duffy in Shijiazhuang
Xibaipo
Our hosts in Shijiazhuang also arranged trip to the village of Xibaipo where, in 1947, Mao planned the communist revolution. I found it oddly amusing that this sacred site had a resident actor dressed as Mao who, for a fee, would pose for photographs. For more images see: Sean Duffy in Xibaipo
Tangshan
Tangshan was virtually wiped off the map by a massive earthquake in 1976. The city has since rebuilt and today is involved in what was explained to us as the world's largest construction project. The Tangshan government has dredged sand from the bottom of the ocean to create 70 square kilometers of new land in Bohai Bay.  The name given to this new landmass is Caofeidian (Chinese: 曹妃甸) and is comprised of two main projects. One is an industrial zone that includes a deep water port, iron, steel and coal processing plants, power plant, technology center and more. The other is called Eco-City and will be a model sustainable city of 800,000 inhabitants by 2020. For more images see: Sean Duffy in Tangshan
Shanghai
Our last stop was Shanghai primarily to visit the World Expo that China is hosting this year. With the exception of the typhoon that was dumping rain on us, the Expo was very impressive and well organized. I attended several talks in the conference area of the Swedish pavilion and talked shop with several Swedish business and political leaders. I also had time to meet with some clients and advertising colleagues in Shanghai. For more images see: Sean Duffy in Shanghai
Each stop was a combination of formal meetings and informal conversations with representatives from both government and commerce. I was even interviewed by Chinese State Television regarding Chinese brands and marketing. In each city we also had some time to explore on our own which provides another dimension of understanding altogether.
Many thanks to the Foreign Affairs Offices in Shijiazhuang and Tangshan for their warm and generous hospitality and to the SCCC for once again organizing an exceptional delegation. And special thanks to my old friends Shou Meng, Jian Hu, Jian Chen, and Mr. Lee from the Foreign Affairs Office for their world-class hospitality and assistance.
If you would like to join a delegation to China, please contact me ([email protected]). I have asked the SCCC if non-Swedes can take part and they welcomed the idea. They even offered to tailor the itinerary and include speakers and workshops centered specifically around marketing if there was enough interest. If you have ideas on what you would like to do on a visit to China please comment below.
Like this post? You'll find more marketing insights in my new book: International Brand Strategy: A guide to achieving global brand growth, now available from booksellers globally. Order your copy here.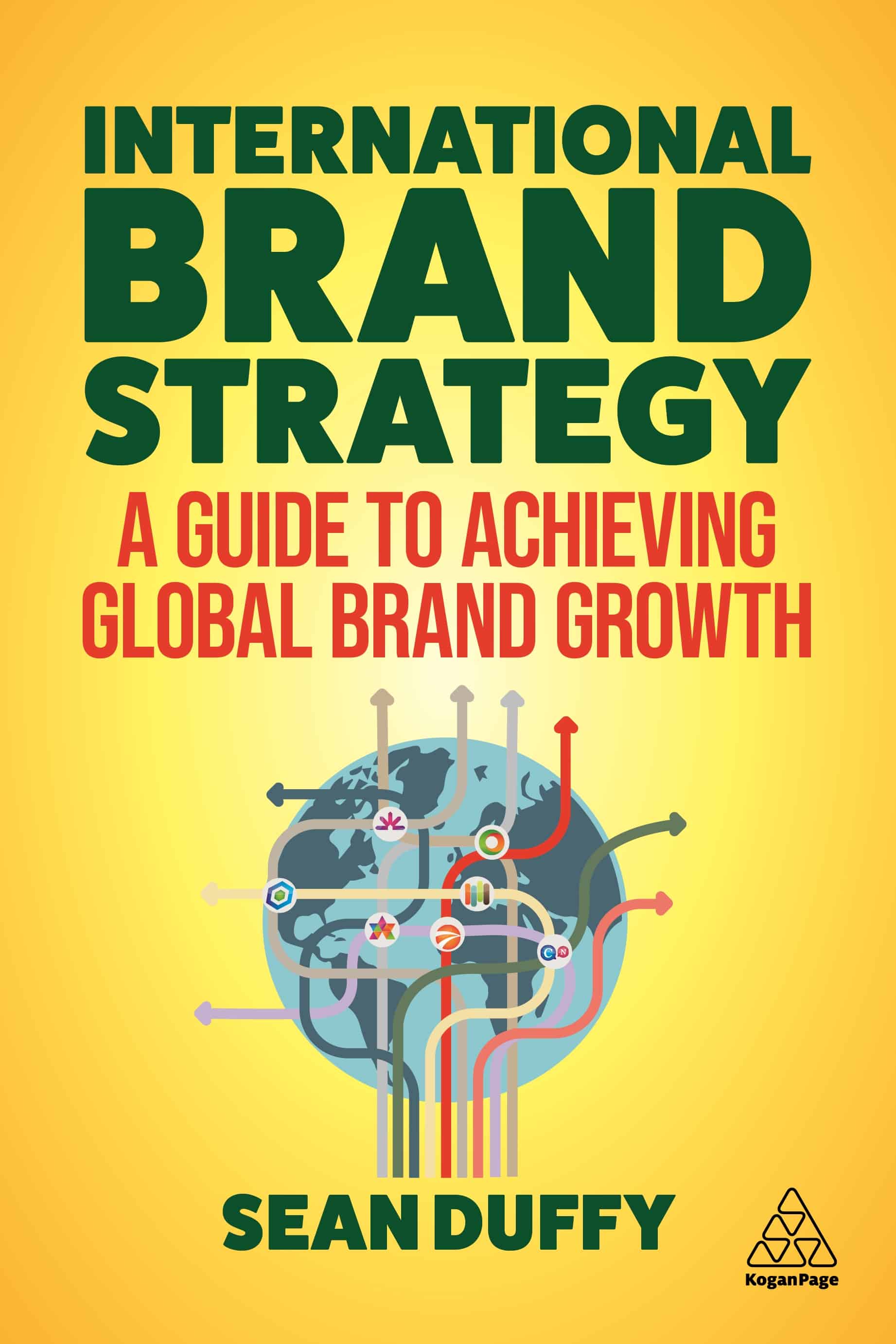 Order Your Copy
Speaker, consultant & founder of Duffy Agency, the flipped digital agency that provides accelerated growth to aspiring international brands.