Unwrapping the Unboxing Phenomenon – Why Unboxing Videos are Here to Stay
The unboxing phenomenon is here to stay. Today, consumers trust user-generated content more than traditional advertising...
3 Oct 2018
6227 Views
Written by Jonas Isaksson
Social media has changed how advertising messages are being perceived and today consumers trust traditional brand advertising less than ever. Instead, they put more trust into user-generated content and electronic word-of-mouth.
This post will present the concept of unboxing videos and product reviews. Further, it will present why consumers are watching unboxing videos, the risks and benefits for brands engaging with it, and why unboxing videos and product reviews are here to stay.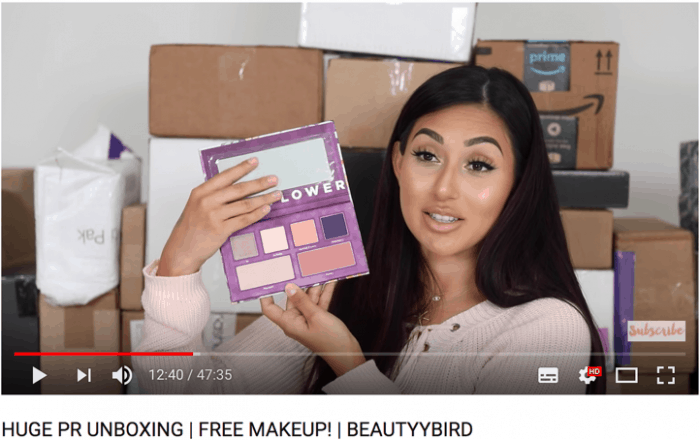 From bowling to pinball
It is important to understand that marketing no longer work as it once used to. The change can be described by a metaphor of bowling and pinball. A marketing message sent by a company no longer rolls forward like a bowling ball targeting the pins (consumers), instead it bounces in unpredictable directions like a flipper ball.[i] The metaphor describes how you as a brand manager no longer can control all the content out there, as content is daily being shared, changed and produced by customers. This is called user-generated content (UGC), and can be a great tool if used properly. By engaging in UGC companies can create brand conversations, gain customer insights and ultimately it can have a positive effect on the consumer-based-brand-equity. [ii]
UGC can take different shapes, for example it can be user-generated text (UGT), user-generated images (UGI), and user-generated videos (UGV). [iii] This post will focus on UGV in the form of unboxing videos and product reviews.
What is unboxing videos and product reviews?
Unboxing is a performance when a consumer is unpacking a product, interacts with it, document it, and upload it on the internet. The unboxer usually commentates and review the experience, which means that the phenomenon is a type of electronic word-of-mouth- (eWOM).
Why are people watching these videos?
Research indicates that online reviews and eWOM is used by consumers as it can help them to find the best offerings, and as it reduces risk and uncertainty.[iv] Research also indicates that consumers seek to eWOM as they find it to be a quick and reliable way to gain information about products and services.[v] As the unboxer usually commentate and review the experience, many consumers watch the videos to get information about a product they intend to buy. For example, a survey by Google indicated that 57% of the respondents used YouTube to find information before buying an electronic product.[vi]
By watching an unboxing video a consumer can get information about the size of the product, what it can do, and useful information about the product from a "professional" they trust more than the company itself.
How popular is unboxing videos and product reviews?
The most successful YouTuber working with unboxing and reviewing products goes by the name Unbox Therapy. Today (17/11-17), he has over 9 million followers. Over the last 30 days, he has gained 255,590 subscribers with a daily rate on 8,520 new subscribers.[vii] In the last 30 days, his videos have been watched more than 67 million times and his daily average is 2,259,700 views a day.vii Of course, one can question if this represents the popularity of the phenomenon unboxing. Therefore, I dug into some old reports and found that in 2014 there was just over 20 million search results for unboxing on YouTube,[viii] and today when searching you will find more than 66 million search results.
This indicate how popular the phenomenon is now, but for how long will it last?
Is there a future for unboxing and product reviews?
Consumers watch unboxing videos to find trustworthy information about products they intend to buy. However, a lot of these unboxing videos are sponsored and paid for, so how trustworthy is the information and who is protecting the consumers from being misled?
Who is watching out for consumers?
As social media is changing so fast, laws and regulations for marketing online hasn't kept with the pace of change. However, actors are now catching up with the work to protect the consumers. For example, the Federal State Commission (FTC) recently updated their guidelines regarding product endorsement with the aim to create more transparency in paid social media content.[ix] Also, social media platforms like Instagram and YouTube have recently changed or updated their guidelines for product endorsement. On YouTube, all paid product placement and endorsement needs to be notified to YouTube by checking the box which says, "this video contains paid promotion".[x] This will be shown in the description and sometimes in the beginning of the video. These regulations are there to protect the customer and to force the brands and influencers to be more transparent.
Do the reviewers follow the guidelines?
As transparency is now being demanded by actors and by the viewers, reviewers nowadays must be transparent when they are paid by brands. The influencers who adapt to these new guidelines and demands are those who will be able to continue with their business, and the others won't. They have their own trademark and reputation to protect, and simply can't afford to give reviews they can't stand behind. This can be seen in a video when a YouTuber states:
"I'm going to give an unbiased opinion. On a product just like this, I have no benefit of selling a bunch of this, and people are finding out I'm full of shit. My integrity is worth a whole lot more to me than these 300 dollar headphones that don't work" (iTwe4kz, 2017, 19:36)
The quote is taken from a video where a company sent a product to a YouTuber for a review. The product didn't work as it supposed to and the YouTuber asked them to send him a new product to review. Instead of doing so, they tried to "motivate" him with 500 dollars for a positive review. This bribe as he calls it, triggered him to go through with the review which was brutal and set the company to bankruptcy.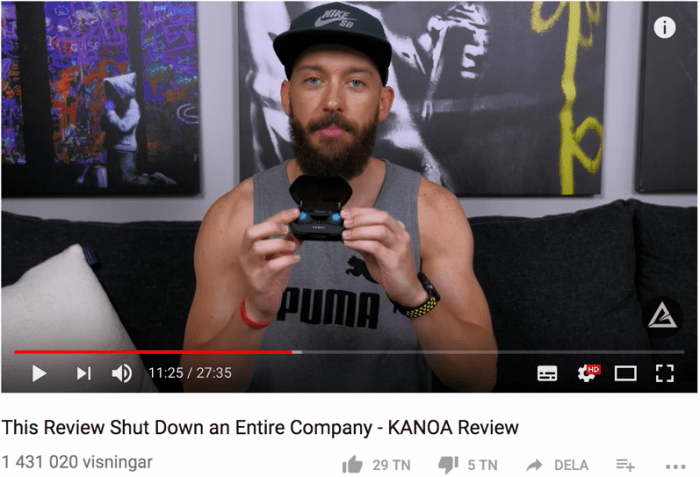 I recommend you watch the video for two reasons:
First, it is a good example of what not to do as a company. They sent an unfinished product and tried to bribe the YouTuber for a good review, which instead led to a brutal review and actually bankrupt the company.
Second, the YouTuber explains how the business works. The YouTuber explains that he sometimes gets requests on what to do and say from companies, but that it's ultimately up to himself how he want to do it.
Why do I believe the unboxing phenomenon is here to stay?
First of all, actors like FTC, YouTube and other social media is working hard to prevent hidden product endorsement.
Secondly, the phenomenon started already 2006[xi] and is up to date, maybe more popular than ever.
Third, those who work with unboxing and online reviews are aware of the consequences if they don't provide reliable and transparent information.
Fourth, it is a great and almost a free tool for brands to gain awareness.
Fifth and lastly, consumers seem to love it.
After exploring the world of unboxing, it has become clear that the unboxing phenomenon is here to stay. Therefore, I recommend you learn more about how to best reach out to these unboxers, and what kind of cooperation's suits best for your brand.
References:
[i] Henning-Thuraru, T., Hofacker, C.F. & Bloching, B. (2013). Marketing the Pinball Way: Understanding How Social Media Change the Generation of Value for Consumers and Companies, Journal of Interactive Marketing, vol. 27, no. 4, pp. 237-241
[ii] Christodoulides, G., Jevons, C. & Bonhomme, J. (2012). Memo to Marketers: Quantitative Evidence for Change, How User-Generated Content Really Affects Brands, Journal of Advertising Research, vol. 52, no. 1, pp 53-64
[iii] Shah, R. & Zimmermann, R. (2017). Multimodal Analysis of User-Generated Multimedia Content, Cham: Springer Nature
[iv] Rosario, A. B., Sotgiu, F. De Valck, K. & Bijmolt, T.H.A. (2016). The Effect of Electronic Word of Mouth on Sales: A Meta-Analytic Review of Platform, Product, and Metric Factors: Journal of Marketing Research, vol. 53, no. 3, pp. 297-318
[v] King, R.A., Racherla, P. & Bush, V. (2014). What We Know and Don't Know About Online Word-of-Mouth: A Review and Synthesis of the Literature: Journal of Interactive Marketing, vol. 28, no. 3, pp. 167-183
[vi] Inside AdWords (2015). 2015 Holiday Trends – Shopping Moments Are Replacing Shopping Marathons, Available Online: https://adwords.googleblog.com/2015/10/2015-holiday-trends-shopping-moments.html [Accessed 17 November 2017]
[vii] Social Blade LLC (2015) User Statistics for Unbox Therapy, Available Online: https://socialblade.com/youtube/user/unboxtherapy [Accessed 17 November 2017]
[viii] Think With Google (2013). The Magic Behind Unboxing on YouTube, Available Online: https://www.thinkwithgoogle.com/consumer-insights/youtube-insights-stats-data-trends-vol7/ [Accessed 17 November 2017]
[ix] The Federal Trade Comission (2017). The FTC's Endorsement Guides: What People Are Asking, Available Online: https://www.ftc.gov/tips-advice/business-center/guidance/ftcs-endorsement-guides-what-people-are-asking [Accessed 18 November 2017]
[x] YouTube (2016). Paid Product Placements and Endorsements, Available Online: https://support.google.com/youtube/answer/154235?hl=en [Accessed 18 November 2017]
[xi] Yahoo Finance (2014). Why Unboxing Videos Are So Satisfying, Available Online: https://finance.yahoo.com/news/why-unboxing-videos-are-so-satisfying-99561095209.html [Accessed 18 November 2017]
Image references:
Image 1: YouTube, Available Online: https://www.youtube.com/watch?v=UrbPa8EY3YE&t=760s [Accessed 18 November 2017]
Image 2: YouTube, Available Online: https://www.youtube.com/watch?v=AJtnrsuzJbY&t=258s [Accessed 18 November 2017]
Image 3: YouTube, Available Online: https://www.youtube.com/watch?v=36Gw3tErUSM&t=692s [Accessed 18 November 2017]
Like this post? You'll find more marketing insights in my new book: International Brand Strategy: A guide to achieving global brand growth, now available from booksellers globally. Order your copy here.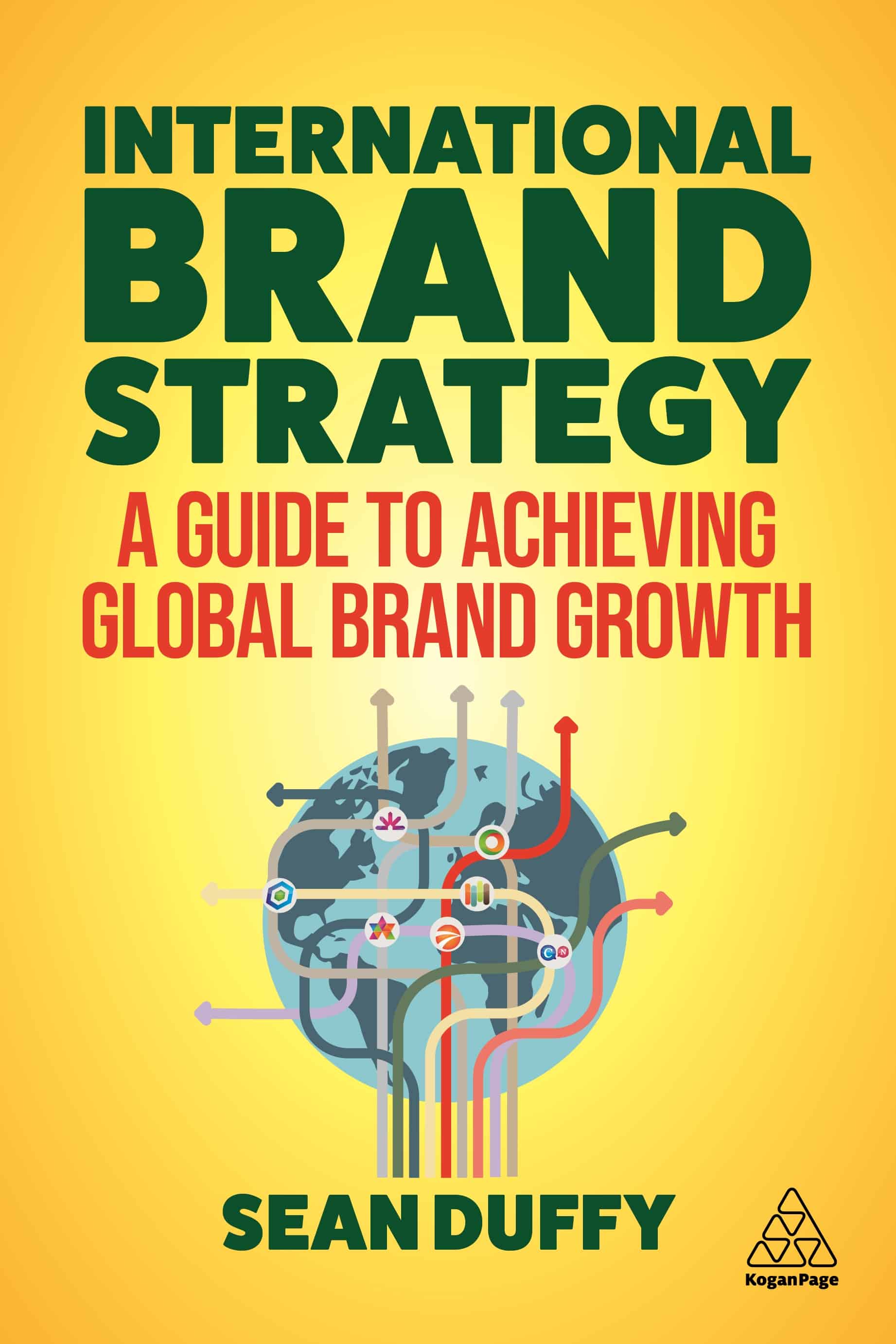 Order Your Copy
Students from the International Marketing and Brand Management program at Lund University are the contributing authors for the BrandBase blog.