Facebook: Democracy's tipping point?
Does Facebook have the power to influence the outcome of a democratic election?...
26 Jul 2018
1309 Views
Editor's Note: This article was written in early November 2017, which was before Facebook's data misuse scandal broke in March 2018. The opinions expressed in this article are the author's own and do not reflect the view of Duffy Agency.
Written by Nicholas Lawson
There is no denying that social media has irreversibly changed the political landscape since its debut into the world of electoral campaigning. However, the notion that its influence could ultimately play a decisive role in a democratic election can be interpreted by some as a far-fetched, dystopian reality. Does a popular social media platform such as Facebook really possess the power to change the outcome of an election? In this blog, we look to the realm of social media marketing in search of any theories that support the following hypothesis: Does Facebook have the power to influence the outcome of a democratic election?
We start by introducing a handful of theories to help us gain a better understanding of the role that social media plays in today's politics. We will then move onto Donald Trump and his 2016 electoral campaign. And finally, we will introduce some thought-provoking repercussions of social medias entry into the political domain and what the future holds.
A brief background into Social Media & Politics  
There has been something of a revolution in the world of modern politics; we are of course referring to the integration of social media into election campaigning and political communication (Enli & Skogerbø, 2013). To many of us, this may come as little to no surprise. I'm fairly confident that a number of readers have come across, at one point, some form of political content on our various newsfeeds, timelines or stories – particularly around election periods. Similar to the branded content of a company's products or services, the presence of political content on social media feeds brings about numerous benefits to aspiring candidates. One of the immediate benefits that comes to mind is the opportunity to generate WOM (word of mouth). Most of us will be familiar with the traditional form of WOM, which involves sharing communications regarding a product or service with family, friends and others. However, according to Goodrich & de Mooij (2013) the social media revolution has brought about an additional mediated form of WOM which they call eWOM. eWOM is considered to be a powerful tool for advancing a candidate's political agenda, as it creates an online-based conversation centered around their policies and ideals, while also stimulating some form of engagement. In measuring the extent of its effectiveness, I would like to highlight the comments of one participant in Gustafsson (2012) recent study on politics and social media in Sweden: "I have reacted to a lot of issues that I have been made aware of through Facebook. Though not through joining groups but rather discussing it at coffee breaks or otherwise or by writing emails or letters to the decision-makers concerned."
In their research on how eWOM influences consumer behavior, Goodrich & de Mooij (2013) found that the county and culture of provenance plays a crucial role in determining the outcome.
At this point it is important to bring to light the fact that, despite the wide use of social media in various political realities, there are certain circumstances that make its application more favorable, taking-on an even greater importance. Enli & Skogerbø (2013) sustain that social medias like Twitter and Facebook are ideal platforms for placing focus on the individual politician as opposed to the political party he or she represents. For candidate-centered political systems such as the US, this presents a tremendous opportunity to communicate directly with voters, increasing personalized campaigning, mobilizing activist followers and building their overall political image. Therefore, during a campaign these popular social media network sites can be used as valuable tools to increase the involvement of voters by engaging with them on a more personal level. Housholder & LaMarre (2014) go one step further by aruging that the relational nature of Facebook (specifically) and social media (more generally) involve an additional step-up in the 'mediation' model between voters and politicians. This step-up represents an important element in the relationship, to the extent that communication through social media has the ability to create a sense of interpersonal connection with a candidate, potentially spurring feelings of closeness or homophily.
From these insights, we can clearly see that social media's contribution to the world of politics and campaigning has introduced a new dimension that redefines the relationship between the voters and candidates.  In the context of western democratic politics, social media's most obvious contribution has been its disruptive capacity in the face of traditional political institutions and practices. (Loader & Mercea, 2011) In the next section, we will delve into Donald Trump's presidential race and how his campaign managers leveraged social media, Facebook in particular, to steer the outcome of the election in their favor.
The curious case of Donald Trump
During the 2016 presidency electoral campaign, Donald Trump's team of advisors were running 40-50 thousand variations of its ads in order to establish which variants would be better received by the audience of followers on Facebook, according to Wired.com. Their objective was simple, find out which variant of the ad would achieve the highest level of engagement from their online audience. In total, Donald Trump and Hilary Clinton spent a whopping $81 million dollars on Facebook advertisements. The crucial difference is that, while Hilary Clinton spent over $200 million on television ads, Donald Trump spent less than half of that. Andrew Bleeker, President of Bully Pulpit, explains this by asserting that social media was Donald Trump's primary communication channel, whereby he interacted with his supporters and engaged in new conversations, however controversial the nature of those conversations were. This brings us nicely onto the next ingenious strategy that Trump and his team deployed through the use of social media; free network media coverage. According to Thestreet.com, Trumps received approximately $5.6 billion dollars' worth of free media coverage, more than any of his political rivals combined. Trump's unique approach to utilizing popular social media networks such as Facebook and Twitter for making statements and communicating with the public undoubtedly contributed to reaching that quota.
Donald Trump's campaign team championed the web 2.0 model by leveraging Facebook to fund his campaign, raising more than $250 million dollars through the popular social media platform.
However, where Donald Trump was able to truly able to set himself aside from his competition was in the content that he posted on social media. Globally renowned for his controversial statements in addressing key sensitive issues, Donald Trump purposely distanced himself from political correctness when making claims such as:
Building a wall along the Mexican border
Banning all Muslims from entering the United States
Executing family members of prosecuted religious extremist and terrorists
In making such claims, Trump was able to mobilize groups of people who shared his views. When a large enough group formed, they took it upon themselves to act out and publicly stand for their beliefs and, in doing so, attracting more media attention that would report on it. (Gustafsson, 2012)
Undoubtedly, one of Donald Trump's greatest strengths in the public's eye was his reputation as a successful businessman and the celebrity status that followed. Trump went into the 2016 presidency race with an established brand to back his claims regarding his ability to revive the economy and 'make America great again'. According to Housholder & LaMarre (2014), this high source of credibility has the ability to reduce the reactivity of voters in the face of negative political advertising. This theory would help explain how Trump was able to overcome and seamlessly deflect all the negative attention that he received during the campaign, at least in the eyes of the public.
What does the future hold?
The future of social media holds great potential in the field politics. From what we have uncovered in this brief study of Facebook's role in the 2016 presidential election campaign, it is easy to see the benefits that it could yield when a comprehensive and effective social media strategy is put in place and executed correctly. We are on the verge of witnessing a shift towards a more interactive political campaigning strategy, where a candidate's ability to engage with voters online could determine his or her success. Loader & Mercea (2011) sustain that: "Social media may be at the forefront of the shift towards a more participatory political culture. This culture may be manifesting itself in the form of increasingly visible political vernaculars that contest expert valuations of democratic processes." (Loader & Mercea, 2011, P.7) This new approach holds the potential to be deployed by candidates who do not follow the traditional funding strategies, thus leveling the playing field. "Ultimately, the networked communication that comprises tools for both interaction and dissemination may gradually enable resource-poor political actors not only to gain a foothold in the public realm but also perhaps to have a larger imprint on democratic politics." (Loader & Mercea, 2011, P.13)
Bibliography 
Enli, G. S. & Skogerbø, E. (2013). PERSONALIZED CAMPAIGNS IN PARTY-CENTRED POLITICS: Twitter and Facebook as Arenas for Political Communication, Information Communication and Society, vol. 16, no. 5, pp.757–774.
Goodrich, K. & de Mooij, M. (2013). How 'social' Are Social Media? A Cross-Cultural Comparison of Online and Offline Purchase Decision Influences, Journal of Marketing Communications, [e-journal] vol. 20, no. 2, pp.1–14, Available Online: http://www.tandfonline.com/doi/abs/10.1080/13527266.2013.797773.
Gustafsson, N. (2012). The Subtle Nature of Facebook Politics: Swedish Social Network Site Users and Political Participation, New Media & Society, [e-journal] vol. 14, no. 7, pp.1111–1127, Available Online: http://journals.sagepub.com/doi/10.1177/1461444812439551.
Housholder, E. E. & LaMarre, H. L. (2014). Facebook Politics: Toward a Process Model for Achieving Political Source Credibility Through Social Media, Journal of Information Technology and Politics, vol. 11, no. 4, pp.368–382.
Iosifidis, P. & Wheeler, M. (n.d.). The Public Sphere and Network Democracy : Social Movements and Political Change ?, vol. 13, no. 25, pp.1–17.
Loader, B. D. & Mercea, D. (2011). Introduction Networking Democracy? Social Media Innovations and Participatory Politics, Information Communication and Society, vol. 14, no. 6, pp.757–769.
Emily Stewart. 2016. Donald Trump Rode $5 Billion in Free Media to the White House. [ONLINE] Available at: https://www.thestreet.com/story/13896916/1/donald-trump-rode-5-billion-in-free-media-to-the-white-house.html. [Accessed 15 November 2017].
Issie Lapowsky. 2016. HERE'S HOW FACEBOOK ACTUALLY WON TRUMP THE PRESIDENCY. [ONLINE] Available at: https://www.wired.com/2016/11/facebook-won-trump-election-not-just-fake-news/. [Accessed 14 November 2017].
Like this post? You'll find more marketing insights in my new book: International Brand Strategy: A guide to achieving global brand growth, now available from booksellers globally. Order your copy here.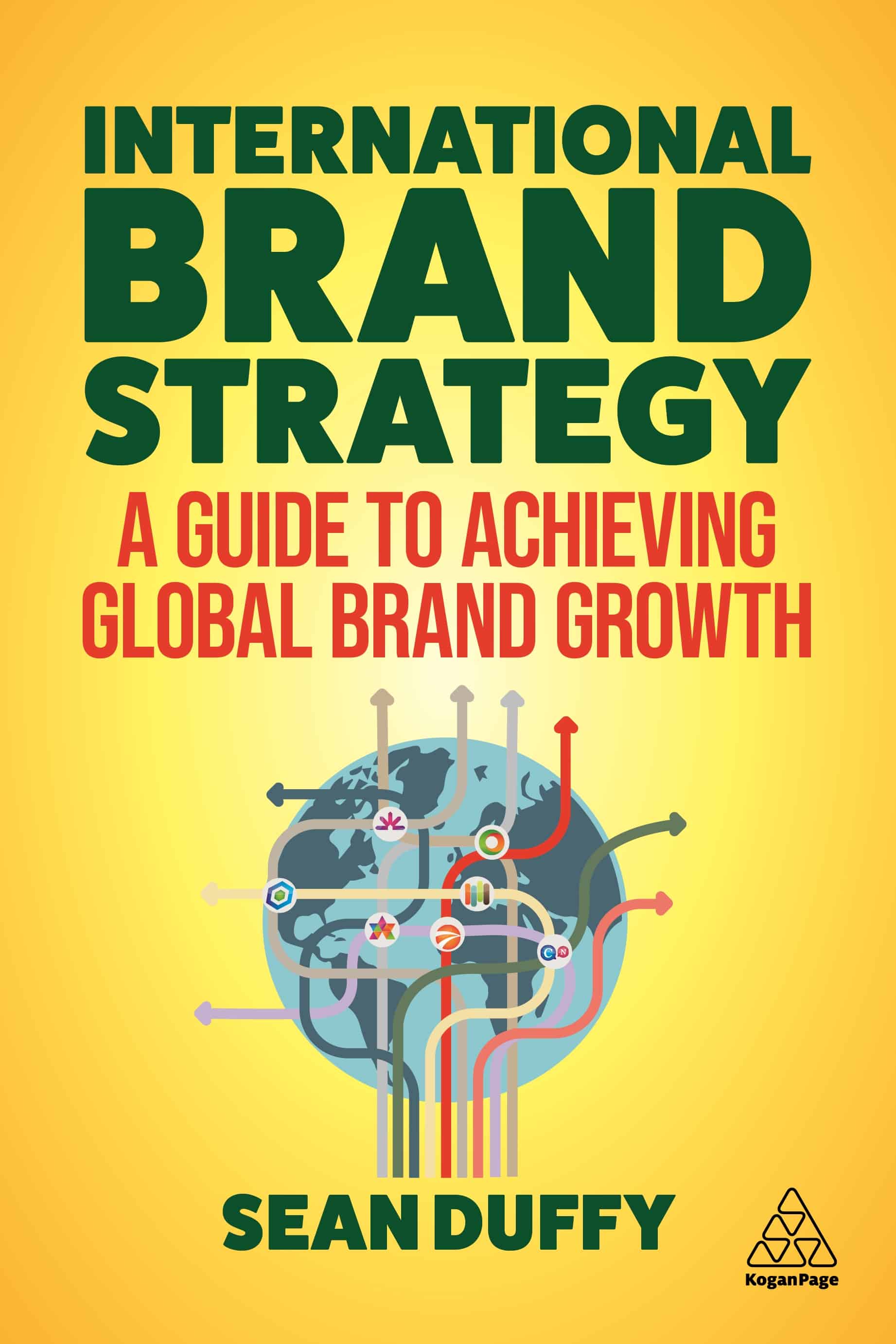 Order Your Copy
Students from the International Marketing and Brand Management program at Lund University are the contributing authors for the BrandBase blog.