Corporate branding on social media: "The age of closed doors" is over
This post delves into the world of corporate branding, explaining how the changed dynamics demand brands to be more open and interactive...
16 Aug 2018
2051 Views
Written by Meri Nordström
This post delves into the world of corporate branding, explaining how the changed dynamics demand brands to be more open and interactive. After taking a look at the new landscape of corporate branding and online communication, we'll present concrete examples with two case companies. The final part crystallizes the key actions and takeaways for any company willing to put the knowledge provided into practice.
Corporate brand – what and why now?
Consumers of today don't want only to buy products – they want stories and meaning. They don't want to stay in shadows as passive recipients but take their role as active participators. The same trend can be seen with employees who desire purposefulness for their work and want to be part of the "company stories". The limelight has turned to enterprises behind the products. Therefore, it is more and more important for branding and marketing professionals to understand the importance of corporate branding – and how it should be done successfully on social media.
As the name hints, corporate brand focuses on the organization itself (Harris & De Chernatony, 2001). Corporate branding strategy does not make a difference between company and brand name (De Chernatony, 1997) whereas the traditional opposite, product branding, creates unique brand identities for each particular product (Xie & Boggs, 2006). Corporate brand management calls for a comprehensive approach, "in which all members of an organization behave in accordance with the desired brand identity" (Harris & De Chernatony, 2001, p.442). For this reason, corporate branding can't be left only for branding and marketing teams – all stakeholders must be onboard.
Social media – how branding landscape has changed?
One of the most crucial game changers for brand management has been the altered media usage. Social media has provided more power to customers and changed the communication dynamics for companies (Barwise & Meehan, 2010; Hennig-Thurau, Hofacker & Bloching, 2013). Fournier and Avery (2011) introduced the uninvited brand term – referring to consumers' power to decide whether a brand is in or out. When describing the new social media playing field, the authors highlight such factors as transparency, social collectiveness and open source branding. Hennig-Thurau, Hofacker and Bloching (2013) describe the new approach aptly as a pinball game between consumers and companies – as opposed to one way "bowling" companies were able to play back in the days.
The new landscape extends also to the field of corporate branding. Vernuccio (2014) describes how stakeholders of today actively interact with each other which, naturally, questions the prevailing role of companies in corporate branding processes. Gregory (2007) concepted this as a "negotiated corporate brand" –  underlining again the influence of different stakeholders in companies' brand building practices.  Though the employee ambassador term was introduced already a few decades ago (Hemsley, 1998), it seems that internal brand engagement and empowerment is often neglected by companies focusing on external stakeholders on social media. Below we cover corporate branding more extensively and, through case examples, show how the most successful companies invite all stakeholders into the brand co-creation on digital platforms.
Opening the doors – corporate branding on social media today
Vernuccio (2014) highlights openness and interactivity as key elements of corporate branding on social media. She divides corporate communicators into four groups: cautious beginners, selective strategists, rising stars and confident communicators. We focus on the last-mentioned, confident communicators, who were ranked high both on interactivity and openness in the study of Vernuccio (2014). She emphasizes that companies embracing this approach understand that the talk on social media can't only be around themselves and the brand. Instead, different interest groups should be encouraged to join the discussion and content production (Vernuccio, 2014).
One firm realizing this kind of an approach is GoPro –  a US technology company known for its wearable action cameras. Contrary to obvious push marketing and flashy product promotion, GoPro aims to provide valuable and interesting content to its social media followers. User-generated content is truly embraced on these platforms as GoPro acts in a way that allows its fans to be brand co-protagonists. To exemplify: on Instagram users can mark their photos with a GoPro-hashtag (#GoPro) and the company shares the best shots on its own channel every day. This way the company's followers are rewarded, and the content created by them leveraged. In order to reach wider audiences, these photos are also shared on GoPro's Twitter and Facebook channels.
Another company realizing this kind of open and interactive communication on social media is Finnair, a Finnish airline flying to over 100 destinations worldwide (Finnair, 2017). Finnair has multiple social platforms on which the airline meets its customers for different purposes. Through YouTube and its blogs, the company provides innovative and educational content. On these channels, pilots have responded to the questions of their online followers and shootings of a fashion runway – an airport runway turned into a catwalk –  have been shared. Finnair's Facebook, Twitter and Instagram channels are more focused on short stories and visual output as well as sharing feelfinnair-hashtagged greetings by travelers and employees. For providing customer service and sharing company news on social media, Finnair has separate Twitter channels FinnairHelps and FinnairNews.
All aboard! – Various stakeholders as brand co-creators
Earlier we wrote about "negotiated corporate brands" (Gregory, 2007), referring to companies enabling various stakeholders to participate in their brand building processes. Companies aiming to act openly let stakeholders such as customers, employees and relevant influencers to collaborate on content creation – instead of solely approving or supporting it (Vernuccio, 2014). Both GoPro and Finnair encourage their wide shareholder networks to participate in storytelling on social media. Below we exemplify how the two companies have succeeded in this.
On social media, Finnair has brought its employees – especially pilots and cabin crew – closer to the lives of travelers. Followers can get a view on what is happening behind the scenes as well as read about employees' traveling tips, career stories and more technical insights. Posts of employees seem genuine as they differ from traditional career-site material companies' marketing teams tend to produce. Some employees are truly active and share their posts also through their personal social media accounts. Below is a snapshot of Finnair's Instagram account, forwarding greetings of one enthusiastic cabin crew member.
GoPro also welcomes various stakeholders to produce material on the company's social platforms. In addition to employees and consumers, voice is given to partners, "GoPro Family" members and other related contributors. The company's partners include such brands as Red Bull, Marriott Hotels and Lonely Planet – all relevant for GoPro's primary audience of sport, action and travel enthusiasts. Brand collaboration is done creatively, providing value to each participant. On selected Marriott hotels, GoPro-cameras are lent to visitors who are encouraged to film their holiday adventures and later share them on social media (Albee, 2015). This way, GoPro can promote the company and its cameras to new users. Moreover, with the price of offering the device, the company receives authentic user-generated content on its online channels.
In addition to brand partnerships, GoPro collaborates with musicians and athletes who in turn participate in content creation (Albee, 2015). Stage is often given to the eclectic team of professional athletes including surfers, cyclists and snowboarders – just to mention a few. These influencers are part of the "GoPro Family" and they affect strongly how the company is seen externally. However, this image creation is not only one-sided; Todd Ballard, Vice President of Global Sports Entertainment Marketing for GoPro, has commented collaboration followingly: "I think our athletes understand that there's a lot of give-and-take between our brand and them. We're helping them build their brand as well, especially with the evolution of social media and storytelling" (Visser, 2016).
Where to go from here?
Considering past development and prevalent "consumer-company dynamics" on social media today, corporate branding is likely to become even more transparent and conversational. Consumers' willingness to participate, create and share –  as well as their ennui on traditional product-marketing – must be heeded. It is crucial that external branding is supported internally. Glossy pictures and superlative hype are hollow without organizational engagement. Time has to be allocated for finding out what makes a company truly unique and drives its employees. These learnings provide a natural competitive advantage when the time comes to plan branding approach outside the company.
Those willing to advance their brand communications can look how the above-presented companies, GoPro and Finnair, are doing it. Of course, the tactics should be fit into the authentic corporate culture as copycatting does not champion in the long run. The key is to come down from the ivory tower and enable, as well as encourage, different stakeholders to participate in brand co-creation. The age of closed doors is over. Or should we say it in the language of GoPro and Finnair: c'mon crew, let's take this ride!
References:
Albee, A. (2015). Content Marketing Institute. Get Your Fans to Share Their Love: What Every Brand Can Learn from GoPro. Available online: http://contentmarketinginstitute.com/2015/09/brand-learn-from-gopro/ [Accessed 2 November 2017]
Barwise, P. & Meehan, S. (2010). Harvard Business Review. The One Thing You Must Get Right when Building a Brand. Available Online: https://hbr.org/2010/12/the-one-thing-you-must-get-right-when-building-a-brand [Accessed 2 November 2017]
De Chernatony, L. (1997). Integrated Brand Building Using Brand Taxonomies, Journal of
Product & Brand Management, vol. 6, No. 1, pp. 56-63, Available Online: https://www.hdm-stuttgart.de/~britsch/nmdesdev/downloads/article/branding_1.pdf [Accessed 2 November 2017]
Facebook (2017). GoPro. Available from: https://en-gb.facebook.com/gopro [Accessed 17 November 2017]
Fournier, S. & Avery, J. (2011). The Uninvited Brand, Business Horizons, vol. 54, no. 3, pp.193-207, Available Online: http://questromapps.bu.edu/qstnet/Personal/Faculty/Publication/pubUploadsNew/wp2010-2.pdf [Accessed 1 November 2017]
Finnair (2017). About Finnair. Available online: https://company.finnair.com/en/about [Accessed 18 November 2017]
Gregory, A. (2007). Involving Stakeholders in Developing Corporate Brands: The Communication Dimension, Journal of Marketing Management, vol. 23, no. 1-2, pp.59-73
Harris, F. & De Chernatony, L. (2001). Corporate Branding and Corporate Brand Performance, European Journal of Marketing, vol. 35, no. 3, pp.441-456
Hemsley, S. (1998). Internal affairs, Marketing Week, vol. 2, pp.49-53
Hennig-Thurau, T., Hofacker, C. & Bloching, B. (2013). Marketing the Pinball Way: Understanding How Social Media Change the Generation of Value for Consumers and Companies, Journal of Interactive Marketing, vol. 27, no. 4, pp.237–241, Available Online: https://www.marketingcenter.de/sites/mcm/files/downloads/research/lmm/literature/hennig-thurau_et_al._2013_jim_marketing_the_pinball_way_understanding_how_social_media_change_the_generation_of_value_for_consumers_and_companies.pdf [Accessed 1 November 2017]
Instagram (2017a). GoPro. Available from: https://www.instagram.com/gopro/?hl=en [Accessed 15 November 2017]
Instagram (2017b). Finnair. Available from: https://www.instagram.com/feelfinnair/ [Accessed 17 November 2017]
Twitter (2017). Finnair. Available from: https://twitter.com/Finnair [Accessed 17 November 2017]
Vernuccio, M. (2014). Communicating Corporate Brands Through Social Media: An Exploratory Study, International Journal of Business Communication, vol. 51, no. 3, pp.211 –233
Visser, N. (2016). The Huffington Post. Inside GoPro's Family of Athletes, a Horde of the Fearless. Available online: https://www.huffingtonpost.com/entry/gopro-athlete summit_us_573aa28ae4b077d4d6f3e4e1 [Accessed 17 November 2017]
Xie, Y. & Boggs, D. (2006). Corporate Branding Versus Product Branding in Emerging Markets: a Conceptual Framework", Marketing Intelligence & Planning, vol. 24, no. 4, pp.347-364
Like this post? You'll find more marketing insights in my new book: International Brand Strategy: A guide to achieving global brand growth, now available from booksellers globally. Order your copy here.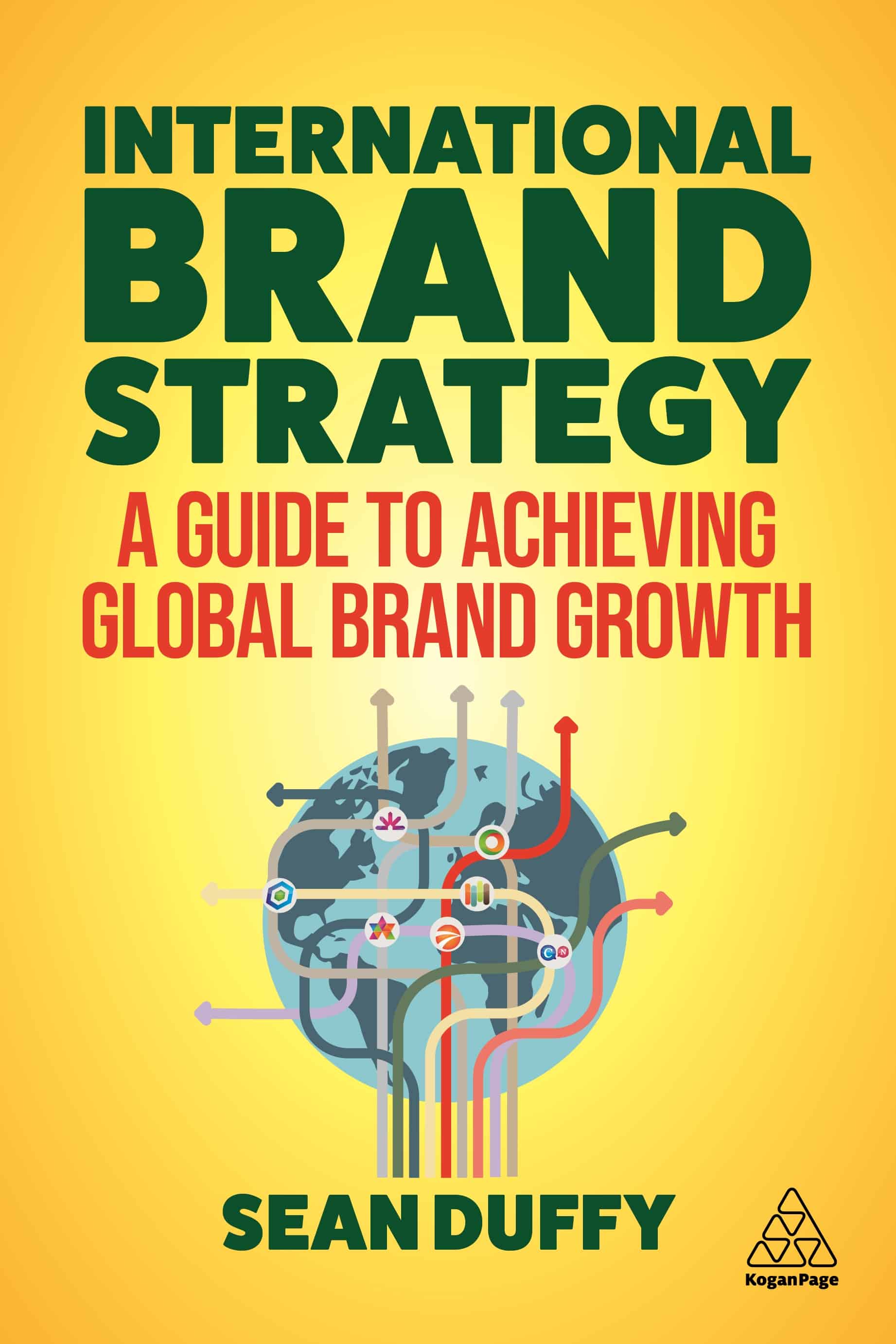 Order Your Copy
Students from the International Marketing and Brand Management program at Lund University are the contributing authors for the BrandBase blog.