5 Things You Need To Know About Marketing Automation
Have you been a victim of Marketing Automation? Generally considered an unsexy topic but your company might not survive without it...
29 Aug 2018
3315 Views
Written by Victor Ekstam
Have you ever been browsing clothes online or checking out the sale on food supplements – only to realize that the item will stalk you on every page you ever visit? Even on your other devices and in your social media feed? Then you are a victim of marketing automation. Generally considered an unsexy topic – but in today's fierce online marketing competition your company might not survive without it, in the long run.
Marketing Automation Basics
No matter how scary it might seem to be stalked by a product online, the idea behind automation of marketing is a simple one. Companies are no longer trying to address consumers through mass communication – that is in the past. Companies try the tailor their relationship with you as an individual.1 Nowadays this is an increasingly uncomplicated accomplishment, thanks to online marketing channels such as e-mail, mobile devices and social media.2 This is why that jacket you where looking at keeps following you. It has been tracking your movements. Creepy, right?
Marketing automation could, however, be more than just an unwelcome invasion of privacy. Modern softwares allow for increasing personalization of marketing content and customization of offers. Usually with the catchphrase: Communicate with the right person, with the right message, at the right time. The idea of personalization originated in the business-to-business (B2B) area, where customers for a long time have been managed individually by the sales department through customer relationship management (CRM).3 Okay, so why has marketing automation anything new to add?
Just Another Buzzword?
Certainly – but still – there are some major benefits for companies to use marketing automation techniques. The difference between marketing automation and similar fields such as e-marketing, CRM, direct marketing and e-mail marketing is the automation of customization.4 The process of customization of business-to-consumer (B2C) offers has up until the last few years been way too expensive.
The typical features in modern marketing automation platforms are lead management, campaign management, e-mail marketing and progressive profiling and so on.1 Lead management usually includes lead generation, lead prioritization and lead nurturing.2 The latter being when a product keeps following you when have been browsing online. Campaign management has come to involve social media management, other than the traditional way of spamming via e-mail. It allows you to track click-rates and tailor your campaign for the targeted customers.2 The last feature, progressive profiling, is when you over time collect leads' activities in relation to your company and gradually produce a customer profile in order to assign them into segments.1 An impossible task just a few years ago.
Now, the advantages of B2B-marketing are available for B2C companies as well. Through improved relevance for target customers their involvement and attention will increase.3 This has significant effects on key performance indicators (KPI) such as conversion rates, retention rates as well as up-selling and cross-selling.3 Marketing automation complements fields such as CRM and e-mail marketing by offering huge possibilities to analyze data and customize offers for users previously completely unknown to companies.5 This is done through utilization of data from multiple sources to present corporate communication in real time, at several points of contact with the consumer simultaneously.4
Marketing Automation Techniques Finesse
The awkward ways in which marketing automation sometimes is used does not align well with the ideas of the empowered consumers, which the Internet revolution and rise of social media has sparked.6 This revolution did not have any marketing interests in mind when Facebook, Youtube and eBay came to life. Rather was (and still is) the power in the hands of the people.6 It is a fine line to walk for companies, between being the topic of discussion in social media environments and when consumers become skeptical of corporate messages.7 The interactive nature of our social media landscape is highly incompatible with the old school style of direct marketing.7 Which is why companies that try to infiltrate social media today need to be more personal and consumer-oriented than ever.
No wonder that terms such as content marketing and inbound marketing are fashionable, which both suggest that marketing activities should focus on producing content that attracts the consumers – rather than exposing defenseless consumer to uninteresting and irrelevant advertising.8 Many companies, which use marketing automation, have a long way to go from this perspective. When using marketing automation, make sure to engage the consumer rather than return to the pre-internet style of forcing advertisement down the throats of your targeted consumers.
The 5 Things You Need to Know
Although marketing automation is a somewhat liquid concept and every software suppliers have their own variations ­–has marketing automation nevertheless introduced a significant change in behavior and perception of online marketing for marketers, salesmen and management.
These are, according to me, some of the most important things to know when you consider or start working with marketing automation:
Unless you want to be as behind in the progression of online marketing as you were in the social media development, you should ignore marketing automation.
The idea of marketing automation might seem as a backward thinking development towards direct marketing. However, it enables companies to customize the offers to B2C, in ways that previously was typically reserved for B2B companies.
When done right it is more than creepy Internet stalking and invasion of privacy.
But mind the extent of personalization – to avoid being perceived as intrusive.
Attract the interest of the your targeted consumer rather than force feed them with your corporate messages. Otherwise, the vast majority will happily ignore what you have to say.
Reference:
1 Todor, R. D. (2016). Marketing Automation, Series V: Economic Sciences. 2016, Vol. 9 Issue 2, p. 87-94. Available Online: http://webbut.unitbv.ro/Bulletin/Series%20V/BULETIN%20I/10_Todor.pdf
2 Durga, A. (2015). A guide to email marketing and marketing automation tools, EContent, July-Aug, 2015, Vol. 38, No.6, p. 30-1. Available Online: http://www.econtentmag.com/Articles/Editorial/Feature/A-Guide-to-Email-Marketing-and-Marketing-Automation-Tools-104892.htm#
3 Järvinen, J. & Taiminen, H. (2016). Harnessing marketing automation for B2B content marketing, Industrial Marketing Management, Volume 54, April 2016, p. 164-175. Available Online: https://www.sciencedirect.com/science/article/pii/S0019850115300018
4 Heimbach, I., Kostyra, D. S. & Hinz O. (2015). Marketing Automation, Business & Information Systems Engineering, April 2015, Volume 57, Issue 2, p 129–133. Available Online: https://link.springer.com/article/10.1007/s12599-015-0370-8
5 Świeczak, W (2013). Marketing automation processes as a way to improve contemporary marketing of a company, Marketing of Scientific and Research Organisations, Volume 9, Issue 3, p. 71-84. Available Online: http://minib.pl/wp-content/uploads/2014/04/Swieczak_Marketing-automation-processes-as-a-way-to-improve-contemporary-marketing-of-a-company.pdf
6  Deighton, J. & Kornfeld, L. (2009). Interactivity's Unanticipated Consequences for Marketers and Marketing, Journal of Interactive Marketing, Volume 23, Issue 1, February 2009, p. 4-10. Available Online: https://www.sciencedirect.com/science/article/pii/S1094996808000029
7 Fournier, S. & Avery, J. (2011). The uninvited brand, Business Horizons, Volume 54, Issue 3, May–June 2011, p. 193-207. Available Online: https://www.sciencedirect.com/science/article/pii/S0007681311000024?via%3Dihub
8 Opreana, A. &Vinerean, S. (2015). A New Development in Online Marketing: Introducing Digital Inbound Marketing, Expert Journal of Marketing, Volume 3, Issue 1, p. 29-34. Available Online: http://marketing.expertjournals.com/ark:/16759/EJM_305opreana29-34.pdf
Figure 1. The Marketing Automation Process, ReachMarketing (2015). Available Online: https://www.reachmarketing.com/wp-content/uploads/2015/05/marketing-automation-process-chart.png
Figure 2. Traditional marketing principles vs. inbound marketing, Mix Maine Media. Available Online: http://mixmainemedia.com/what-how-and-why-inbound-marketing
Like this post? You'll find more marketing insights in my new book: International Brand Strategy: A guide to achieving global brand growth, now available from booksellers globally. Order your copy here.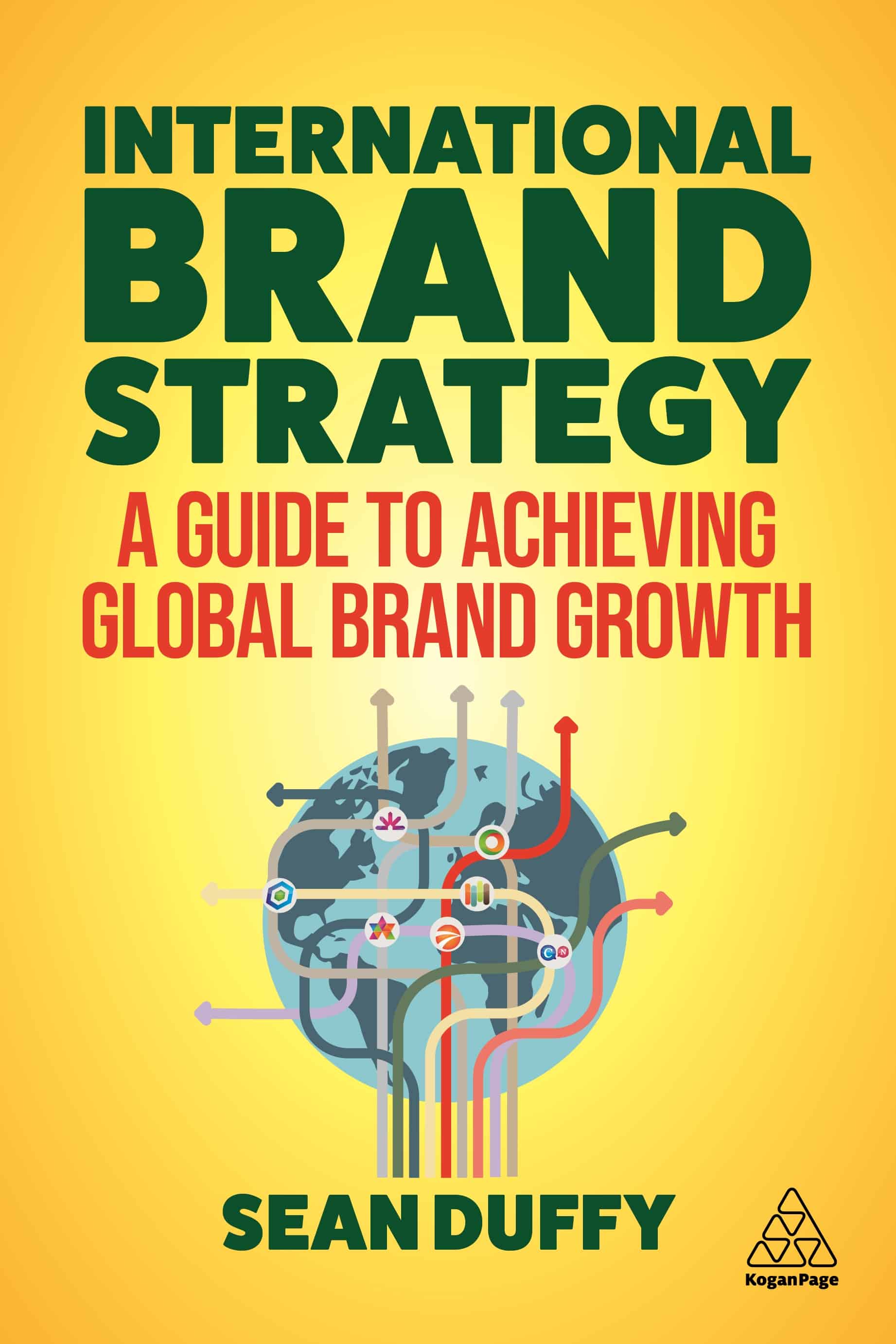 Order Your Copy
Students from the International Marketing and Brand Management program at Lund University are the contributing authors for the BrandBase blog.