Marketers raise the bar for digital agencies in 2015
This time last year Duffy Agency sent out an informal survey to a few clients and colleagues....
20 Jan 2015
9905 Views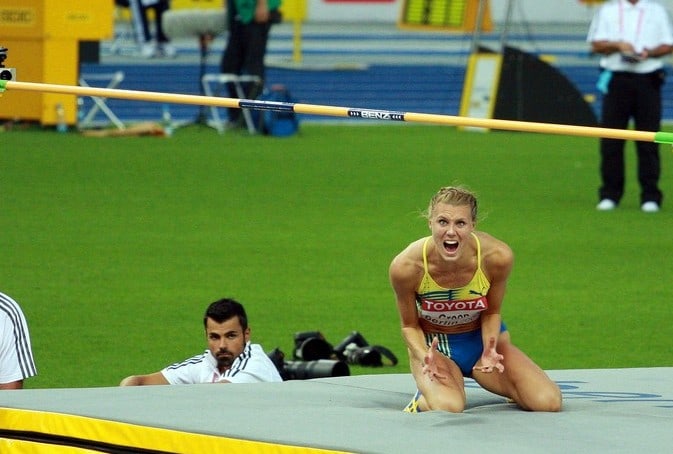 This time last year Duffy Agency sent out an informal survey to a few clients and colleagues. The results weren't earth shattering, but they did spark a debate inside the agency that over the next seven months led us to poll over 200 additional marketers, conduct dozens of in-depth interviews, and bounce ideas off some of the brightest minds in the business. The results of this year-long enquiry are presented here.
Our initial survey focused on service offerings. It was completed by 237 marketers from the US and Europe with a fairly even split between B2B and B2C. Highlights are presented below.
What are the top 5 services that marketers value most from Digital Agencies?

Creation of websites and custom apps (88%)
Strategy for social media and content marketing (84%)
Bridging brand strategy to the online environment (82%)
Ideation for new content ideas (81%)
Management of content marketing and social media programs (76%)
"Our priority is to  create a stronger link between the offline marketing and the online marketing."
"I really value having insight and analysis on a brand/business strategy level in relation to competitors."
In which areas should Digital Agencies provide more/better support?

Strategy – Develop valid strategies for online marketing efforts and make all online activities accountable to broader marketing, brand, and business strategies.
"We have lots of online activities, but need an overarching strategy to get them all contributing to a greater marketing objective."
"Help more with identifying trends, clarifying ROI, and initiating relevant discussions on how different activities could tie into marketing communication goals and brand strategy."
"Long term planning. I keep seeing how much money is lost as people tend to have a very short-term rather than long-term view of how to manage digital marketing."
Management – Providing day-to-day management and oversight of the brand's web presence after it is set up.
"Turn-key solutions where the agency 'does it all' with as little work on my part as possible."
Process – Providing processes to help run online marketing programs more efficiently and effectively.
"Specifically processes surrounding marketing automation and digital asset management."
Cross-cultural Support – Provide specialized services to help international brands deal with multiple languages and cultural requirements across their online footprint.
"Help setting up a website/content/social program that is cross-cultural. What is the best way to set things up and handle the differences in language, culture, and online behavior? "
How important is it to grow the size and engagement level of a brand's online audience?
 

97% of respondents indicated it was important with 84% indicating it was very or vitally important. The majority of comments mentioned the importance of engagement.

"Without an engaged following, you don't have much."
"No engagement – no point"
"Organic growth is important with a focus on real engagement"
"The quality of the target group and the level of engagement are the key areas to focus on and grow."
"I agree that it is important, but think it's far more important to put more effort into creating a community, rather than just an audience. Audience development is a short term marketing strategy that focuses on increasing visitation metrics and is an internally focused approach that only focuses on how an audience can serve internal needs. In essence; it's all about you. Community development is a long term strategy that focuses on building relationships, participation, and community ownership. This is an externally focused approach that cares more about serving the community's needs, and in doing so, creates brand advocates. In essence – it's about what we all need."
AGREE OR DISAGREE: The brand with the largest, most engaged, online audience in its category has a significant competitive advantage.

89% of respondents agreed with 11% disagreeing.

"Brands that engage everyone can lose cachet and exclusivity when the target audience is the whole world. Some products are less democratic than others and a buckshot approach will cheapen them. To paraphrase Marx, when a counter-culture idea catches on, the means of production (big capitalist companies like P&G, Kraft, etc.) will swallow up that idea and make it their own, like the Herbal Essence products that rose out of the sixties' small hippie-made soaps, and others. If too many people embrace you, you run the risk of being copied (and possibly improved). These are things an intuitive agency team has to strategize about and plan for — like a giant chess game. Bigger is not always better, sometimes small and solid works really well." 
What are the top 5 issues that keep digital marketers up at night?
Gaining useful insights into the target market (70%)
Increasing online audience engagement (69%)
Measuring the effectiveness of online efforts (68%)
Being more strategic online (67%)
Increasing online audience size (66%)
Effectively managing a multi-language/cultural presence (66%)
"Issues with operation on multiple markets, language, and resource issues related to that. "
"Isn't the main challenge – still to this day – that too many managers don't see the value of online activities?"
"Integrating online activities into the broader marketing effort."
"Online/social competitor analysis stats. Would be good to know what benchmarks competing brands are setting, and this is hard to find using current tools."
"Unless a company has a dedicated in-house advertising/marketing staff, there's always going to be a half-ass approach. These are functions that need full-time attention if a company is going to stay afloat and evolve in the market. Outsourcing to experts makes a lot of sense even with a dedicated point person at the client end. I once engaged a man who had the business of getting a consumer the best price for a new car, payment in advance. When I asked him why I should trust that he could save me so much money, he made it clear. "Lady, I buy ten cars a week. I've been negotiating car deals for ten years. You will probably own ten cars in your lifetime, so don't imagine you can do better than I…" You can learn how to build a house, but do you want to live in a house you built or do you want one from an experienced builder? This holds true for advertising and marketing functions in today's world too. Knowing when to hire an expert can be a pivotal moment for a brand. The economy of doing it yourself seems cheap, but can turn expensive in the long run."
Our interviews revealed that clearly there was room for improvement in the digital marketing arena. None of the marketers we talked to felt their company (ranging from Fortune 50 to mid-sized) had nailed their online marketing, to the contrary. Most echoed the deficiency in strategy we saw earlier in the survey. One recurring theme that came out in the interviews was the disconnect that many marketers felt between their online activity and business growth. The particulars of why they felt this way varied in relation to the size of their organization as did the degree to which it preoccupied them.
Larger companies, more narrow concerns
In general larger multinationals were focused on more specific online marketing issues. These often revolved around improving certain metrics that were problematic for them, such as engagement or conversion. Since these companies also tend to have a larger web presence, they expressed more needs with regard to the management and governance of their web assets around the world and dealing with multicultural/time zone/language issues. They wanted to ensure more consistent communication of brand values and sharing of best practices. And, they were always on the lookout of the next big idea. There was less of a need for training expressed by this group presumably because of their ability to hire the expertise they require.
Smaller companies, more broad concerns
Marketers in mid-sized companies (annual revenues of $10M – $100M) were most adamant about wanting the internet to deliver real business growth and not just Facebook likes. Increasing brand awareness and their brand's online audience were often cited as areas in need of improvement. While they realize the internet's potential, they want more control, accountability, and value from their online marketing investments. They are online because they feel they have to be. Although many feel their current efforts are ineffective, they are less certain about why that is so or how they can improve the situation. This is compounded by the fact that the majority of these marketers feel they and their staff are behind the curve with regard to their online marketing skills.
Both groups felt that marketing consultants, ad agencies, web design firms, SEO consultants, and content marketing firms, along with a fragmented field of other digital experts, all offer pieces to the puzzle, but none deliver a holistic digital marketing solution. This was seen as more of a problem for mid-sized companies, who often lack the resources to manage the myriad experts required to compete online in their home market, no less internationally.
That's what we know so far. I want to thank all of you who participated. Your input has been invaluable. We have taken the challenges you raised and used them to set the bar for our own innovation. We've been working over the last year to find new ways to use or skills to grow your business. We're scheduled to launch our new concept this March and will let you know when it's ready. Stay tuned.
Like this post? You'll find more marketing insights in my new book: International Brand Strategy: A guide to achieving global brand growth, now available from booksellers globally. Order your copy here.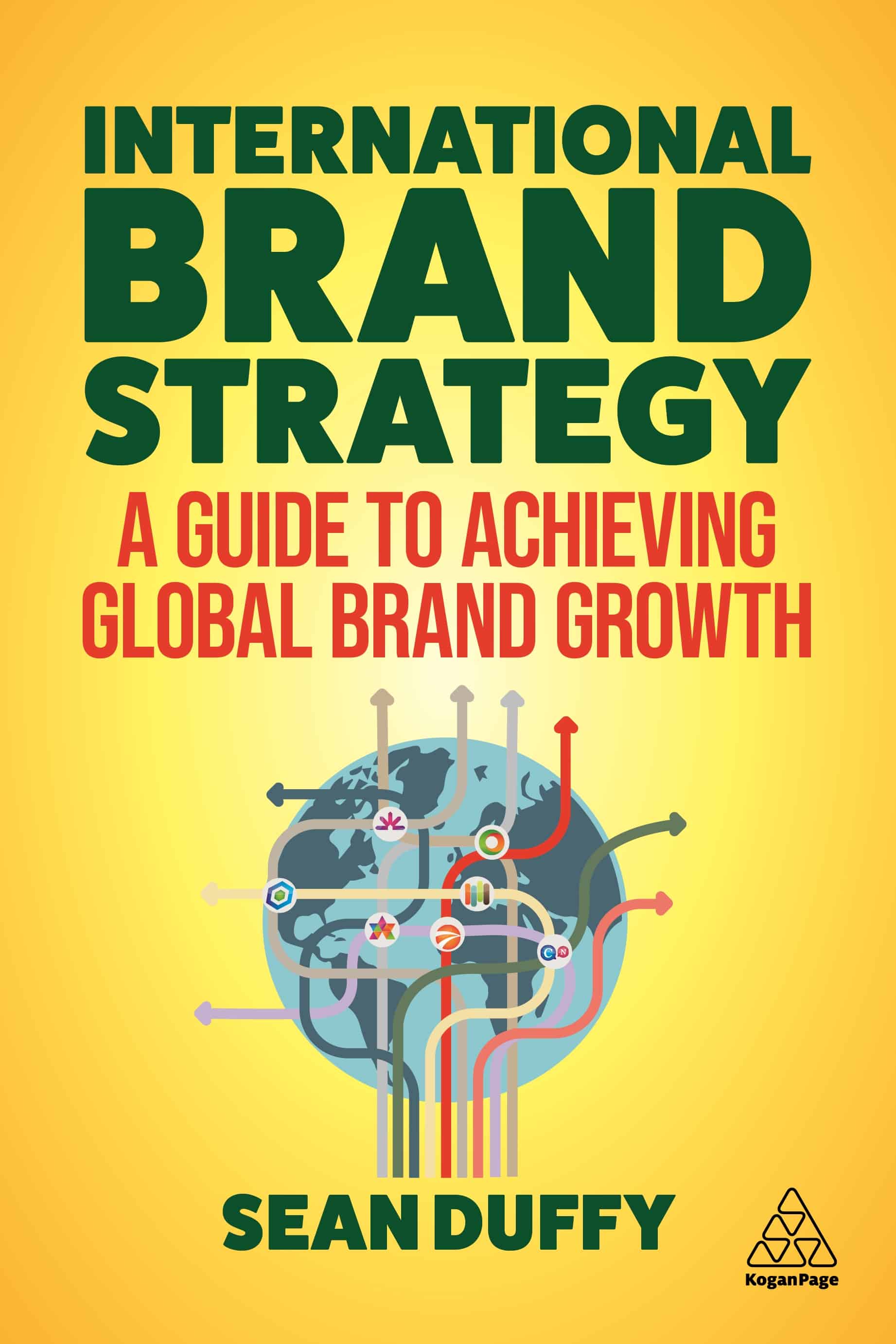 Order Your Copy
Speaker, consultant & founder of Duffy Agency, the flipped digital agency that provides accelerated growth to aspiring international brands.